Bodie, a ghost town in California
Welcome to Bodie Ghost Town, California.
Once upon a time, Bodie was a thriving city with over 10 000 people living in the hills of California.
Today, Bodie is an abandoned mining community and a so called ghost town.
Bodie Ghost Town, California
I can't quite remember exactly how I first heard about this ghost town in California.
However, I do remember that I really wanted to visit a ghost town on my first trip to the United States. Bodie Ghost Town just happened to be perfect – we could arrange our travel plans with a visit here without needing to add lots of extra miles to our already long journey. I also loved the fact that Bodie is one of the best preserved ghost towns and the fact that you really can walk around the town.
A lot of the other ghost towns in the States aren't as complete as Bodie is. Here you'll find over 170 buildings with all the old furniture and stuff inside them. And that makes Bodie the perfect ghost town to visit on your trip to USA!
The town got its name after Waterman S. Body (William Bodey)
One of the biggest reasons why Bodie was transformed into a ghost town was the gold rush. At first, the city blossomed and grew very rapidly in the beginning of 1876. That's when a lot of gold was discovered in the area surrounding the city. And just a few years later, Bodie had over 10,000 inhabitants.
But, it would take no longer than until the end of the 19th century before the gold began to run out. And since it was the gold that attracted the people to Bodie in the first places, it was also the gold – or lack thereof – that caused people to abandon Bodie.
Another big reason as to why people chose to leave Bodie was two devastating fires that destroyed most of the city. And it didn't take longer than the early 1900's before the city was almost completely abandoned.
Today, Bodie is classified as a California Historical Landmark as Bodie State Historic Park. It is an incredibly popular place to visit and the number of visitors reaches about 200,000 each year.
Read more: The History of Bodie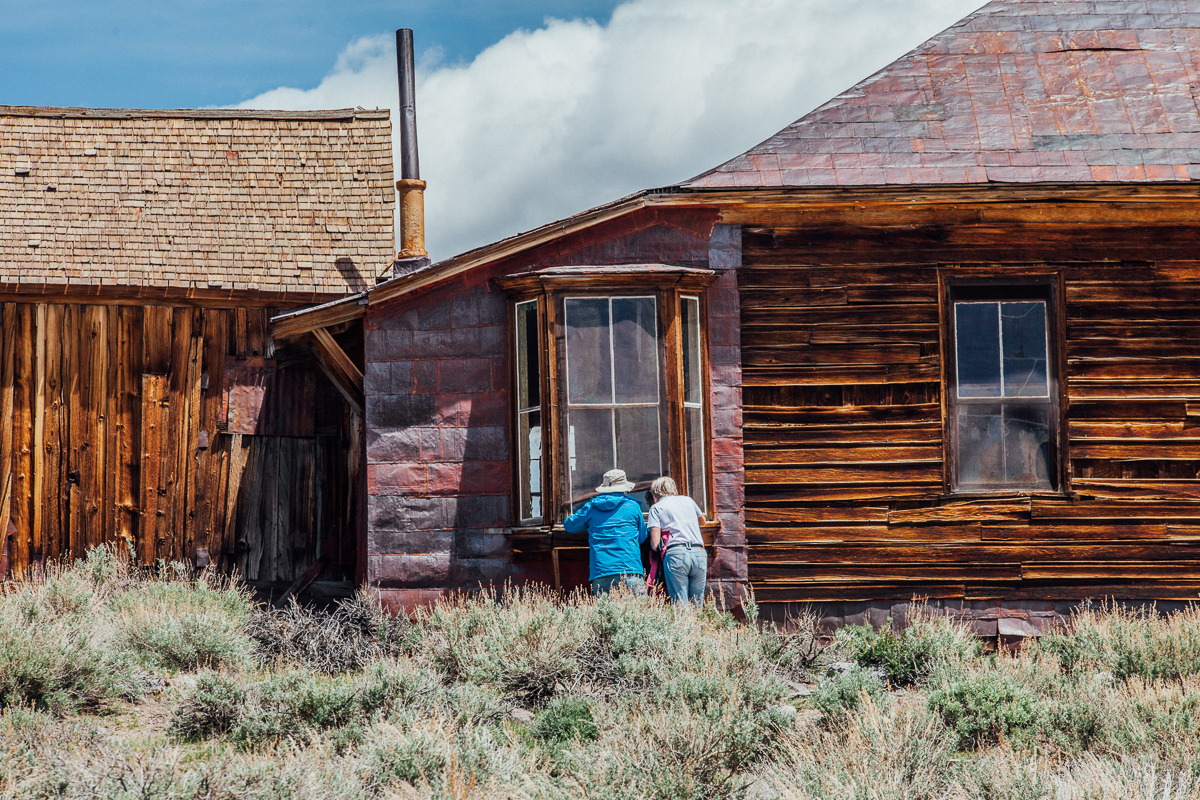 Our visit to Bodie
Our first attempt to visit Bodie ended up a small disaster. We decided to trust our GPS and we simply drove on the roads it would tell us. But that road was in such bad state that it took us forever, or well 2 hours to drive there, and we arrived after they'd closed. So we drove back to Lee Vining on the "right" road and spent the night there in a motel.
In the morning, we drove back to Bodie on U.S. Highway 395 and then State Highway 270. Those roads were great, it's just the last 5 km (3 miles) that was unpaved. But we had no problem driving that part with our campervan.
We arrived in Bodie around midday. The sun was high in the sky and shone brighly. It was very hot outside. Maybe not the perfect weather for visiting a ghost town – if you ask me. As a photographer, I would've loved to have some gloomy clouds and alittle more darkness to add that little extra to my photos. But, you can't choose weather as you wish and in the end, we had a great few hours in Bodie.
Walking along the abandoned streets of Bodie while looking in through the dirty windows was a little bit strange. It felt like we were looking into someone else's world. Only, that "someone else" didn't live there anymore. We were just visiting a world from the past.
Prices and other information
The price for an adult wanting to visit is $8, and for children/youths between 4-17 the price is $5. Children under 3 years old can visit free of charge.
When you arrive, you'll pay a fee at the Park Entrance Station. They recommend that you have exact change. You can only pay wish cash or checks – no debit or credit cards.
A guided tour is $6. Bring cash for this, you cannot pay with card.
This is a ghost town that pretty much looks the same as it did at the time it was abandoned all those years ago. In order to preserve the ghost town atmosphere, you won't find a store or a gas station in Bodie or its surrounding area. There is a small bookstore inside the museum and this is also the place where you sign up for one of the daily guided tours.
There is a restroom and a picnic area near the parking lot.
You can visit Bodie all year around. But, since the town is in such high elevation (2554 metres over the ocean) you can only visit by skiing, walking with snow shoes or snowmobile during winter.
Kolla aktuella öppettider här.
If you need to fill up on gas you can do so in either Lee Vining or Bridgeport depending on where you're arriving from.
Bodie is "not on the way" to any other destination, so if you are planning to visit make sure to at least have 2-3 hours there not including the time it takes to drive there. With so many buildings to see and explore – you don't want to have to rush through.
Directions to Bodie
Bodie is located in the Basin Range of the Eastern Sierra Nevada Mountains, about 13 miles East of Highway 395 in central California.
The best way to find directions is to look it up on Google Maps and just search for directions there.
But if you don't have a GPS: take U.S. Hwy. 395 to State Hwy. 270 and drive 10 miles east until the paved road ends, then continue for 5 km (or 3 miles) of an unpaved dirt road.
There's actually two roads that leads to Bodie. But, I don't recommend driving the other one (State Highway 165 and then Cottonwood Canyon Road) unless you have a car with a high clearance. And even then, I don't recommend that road. If you have a rental car, definitely do not drive this road.
We actually ended up on the dirt road (Cottonwood Canyon Road) on our first attempt to find the ghost town. Our GPS told us that it was the right way and the shortest one from Lee Vining. Well, it might've been shorter but it took us forever to arrive. The beginning of the dirt road, just after the turnoff from Highway 167, wasn't that bad but it got so much worse. It took us about 2 hours to get to Bodie on this road because we had a campervan and could only drive soo slow.
My recommendation is to drive along U.S Highway 395 and then State Highway 270.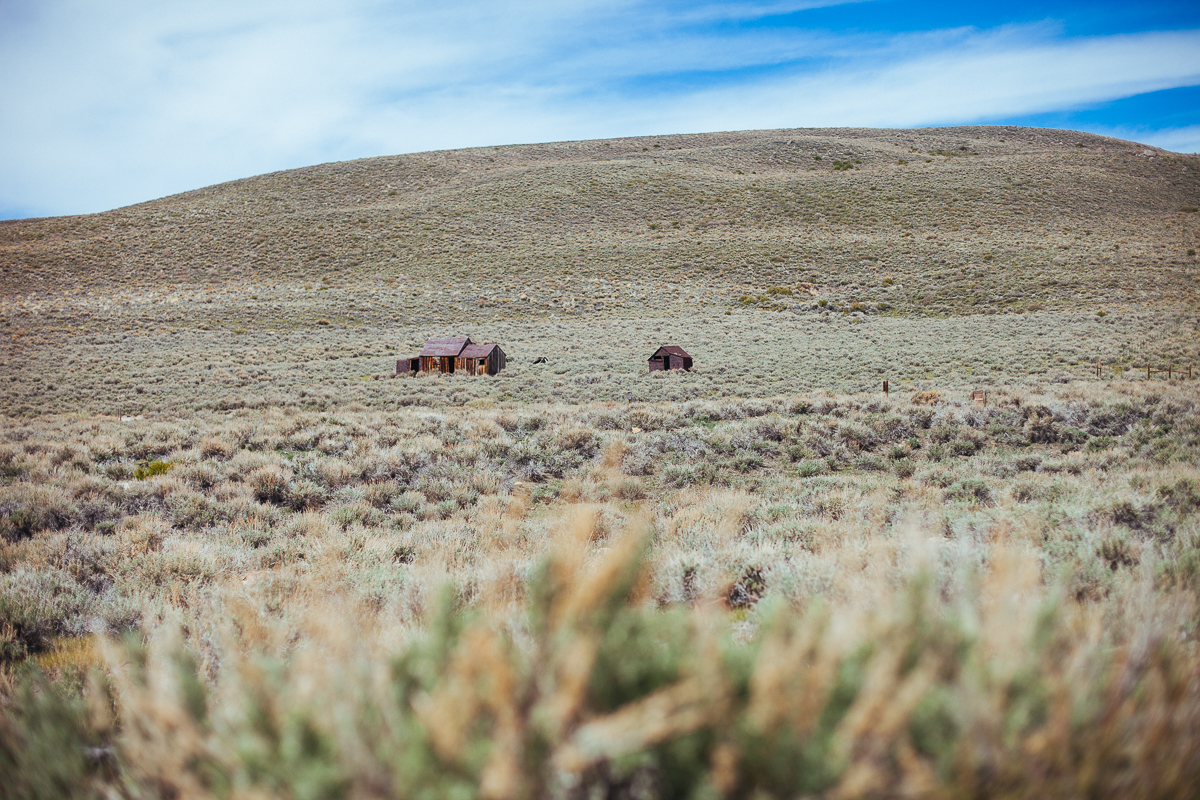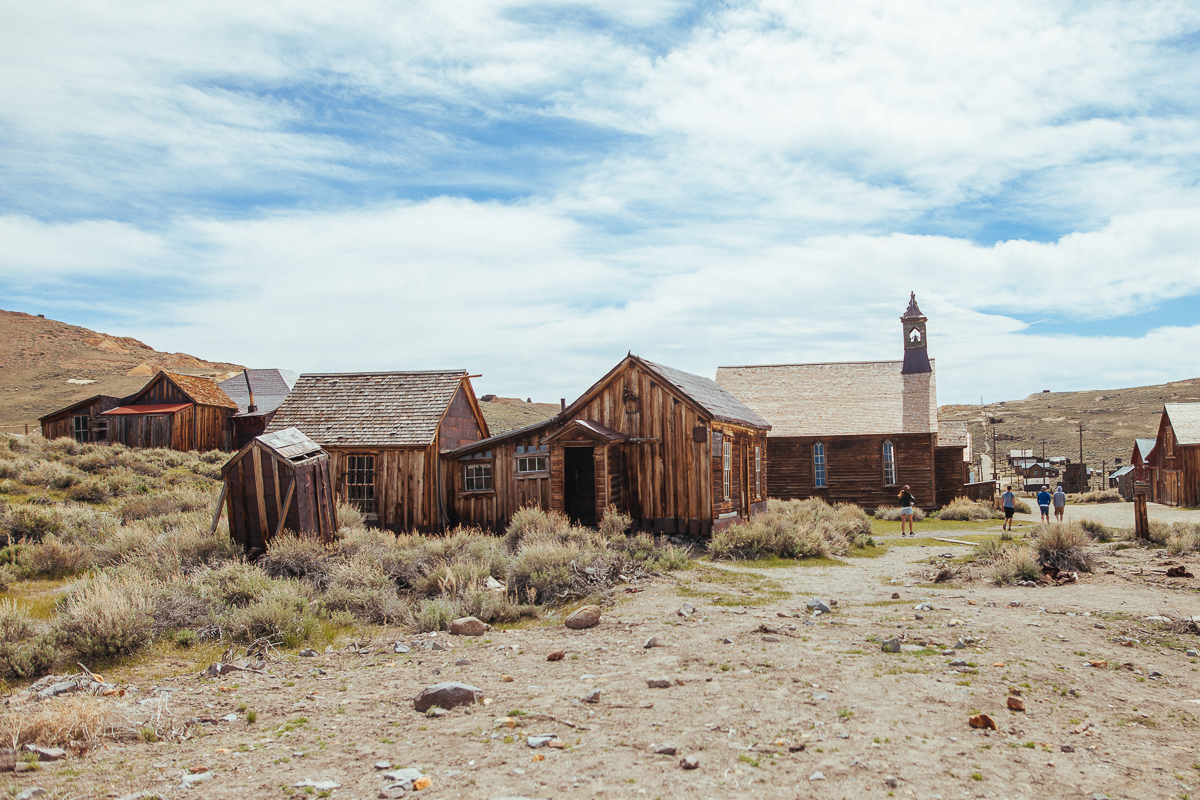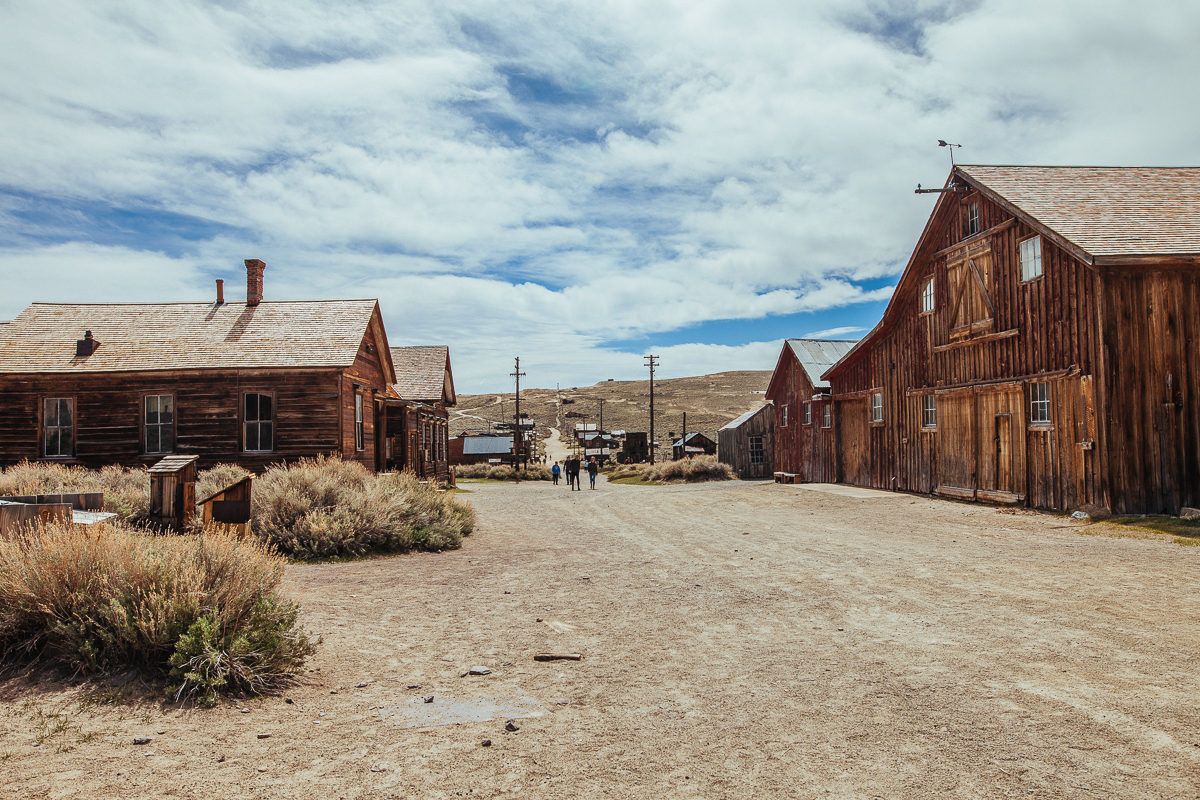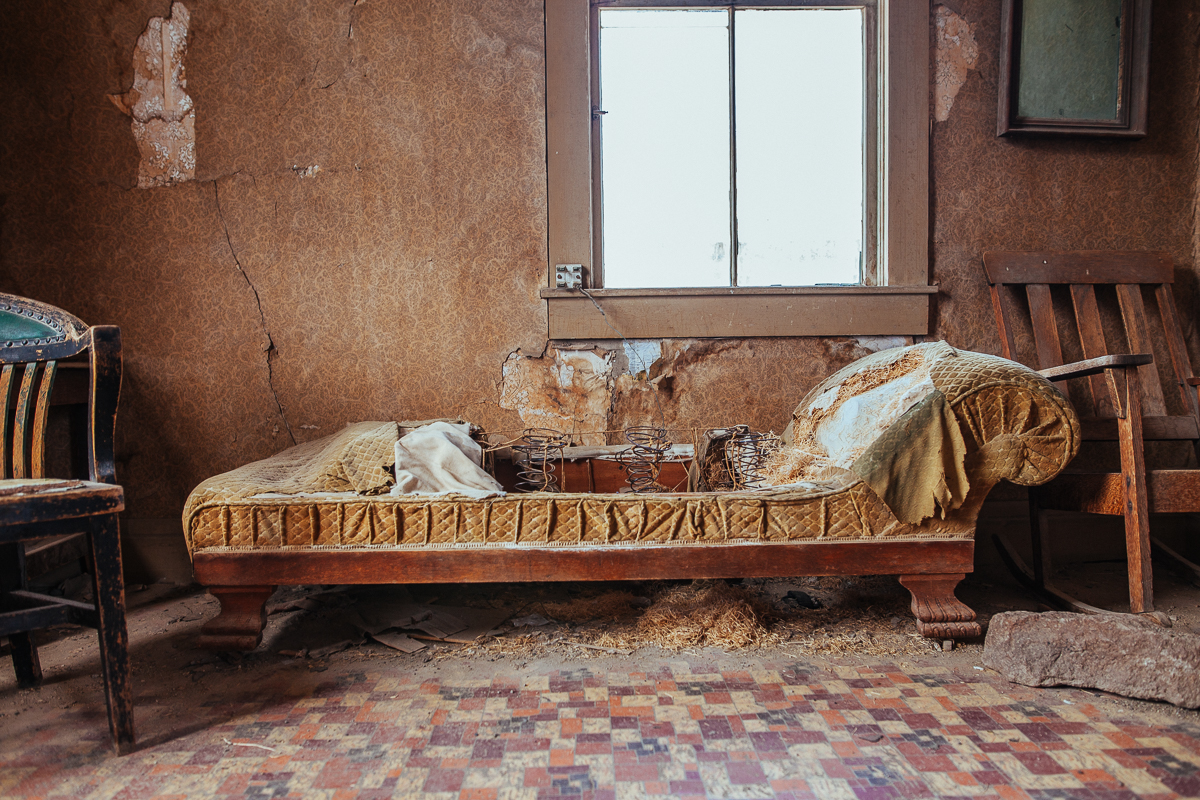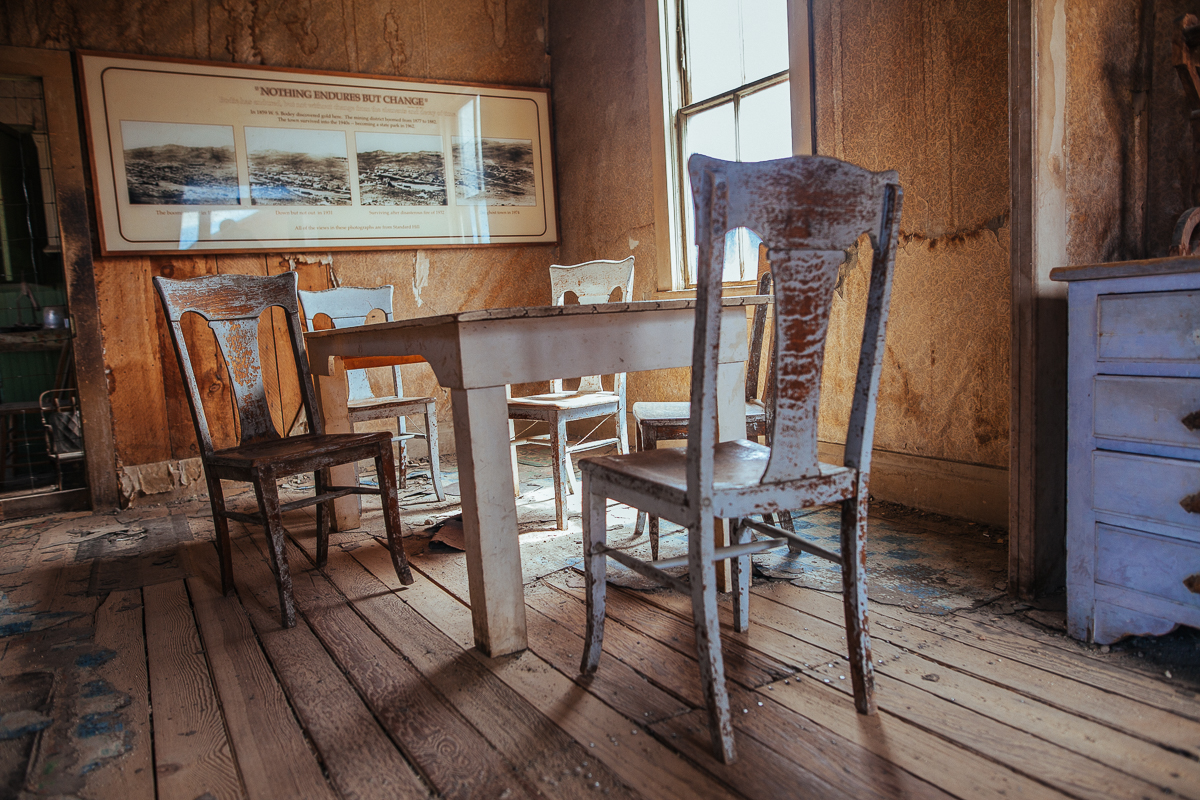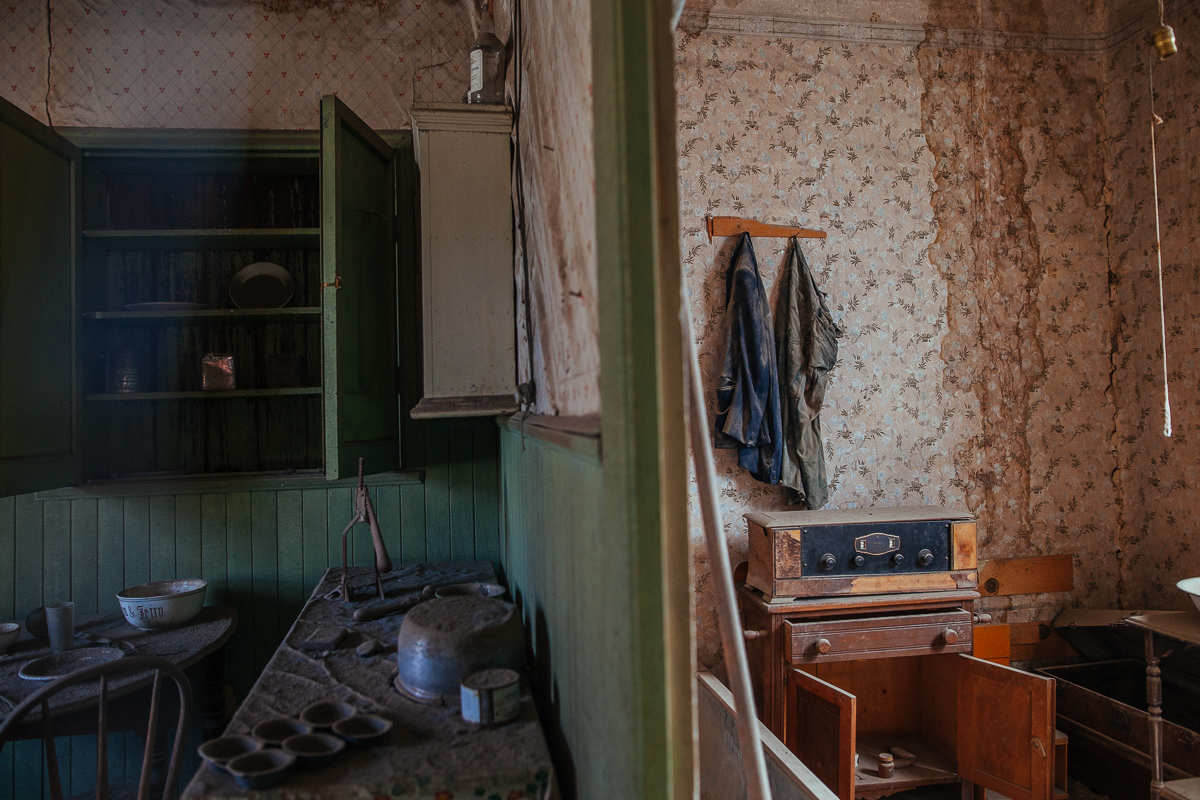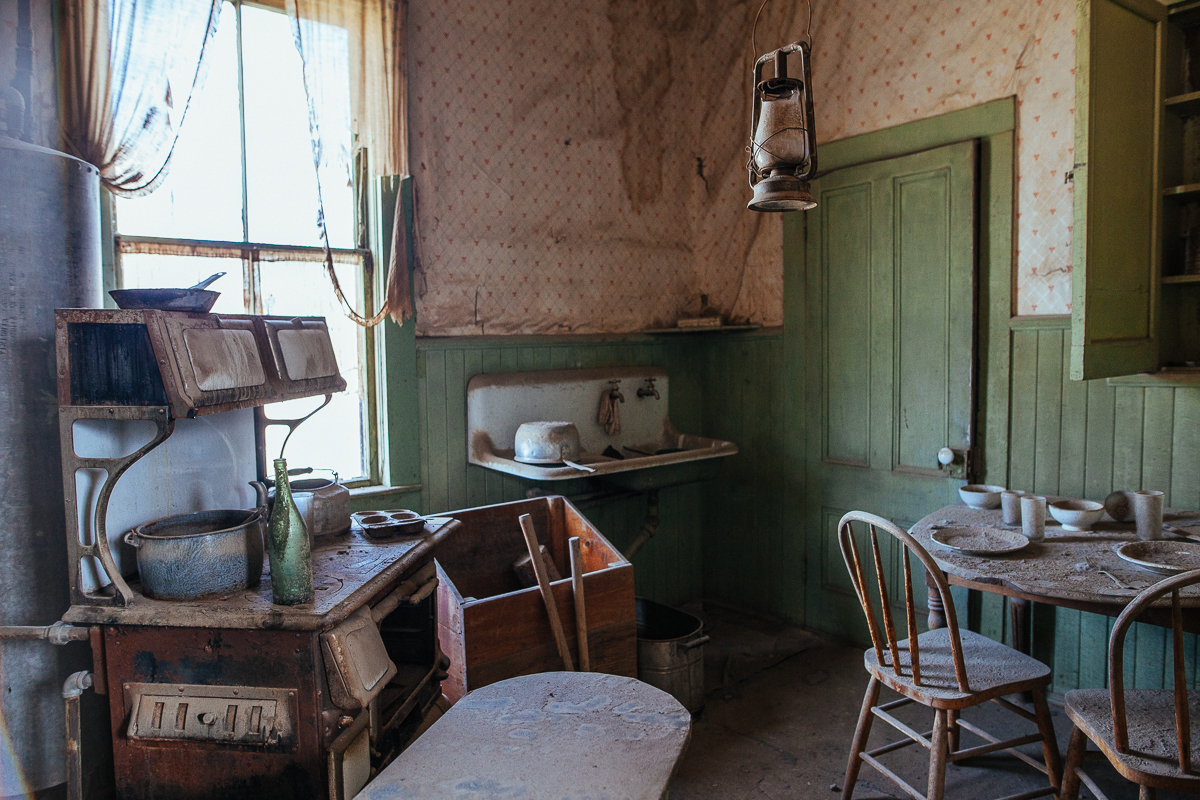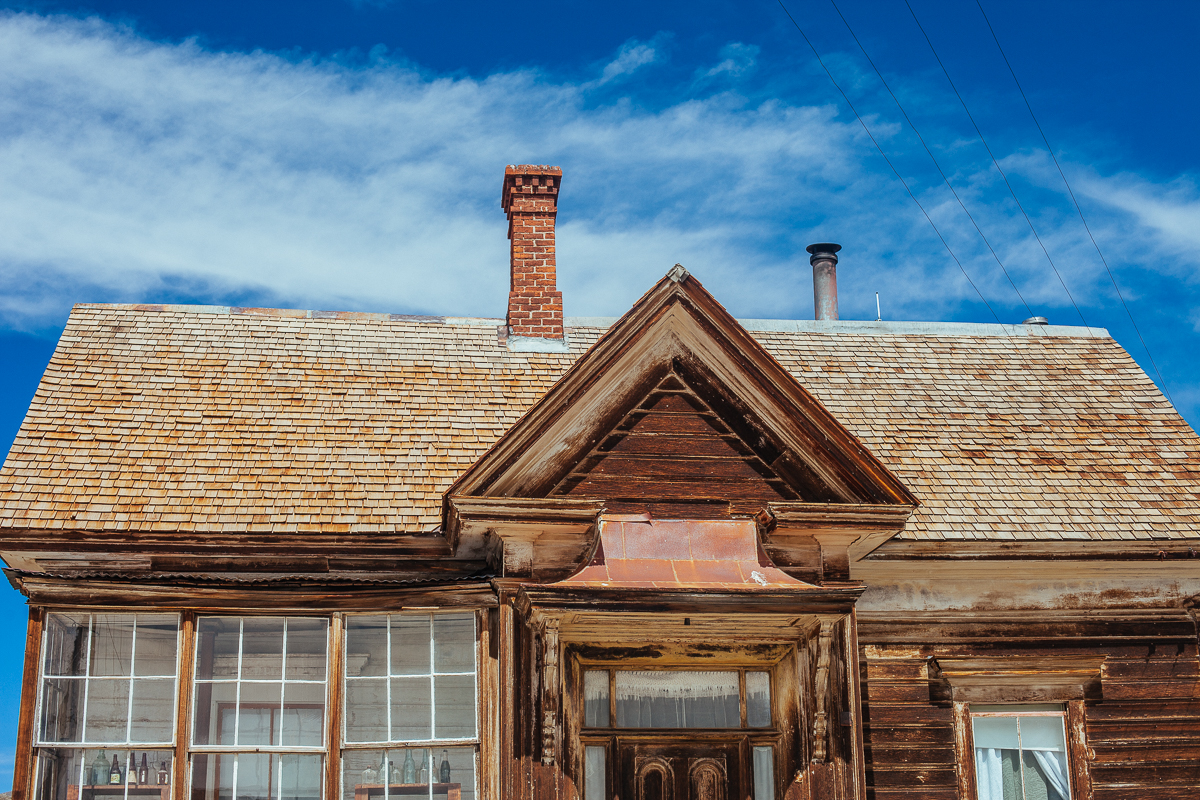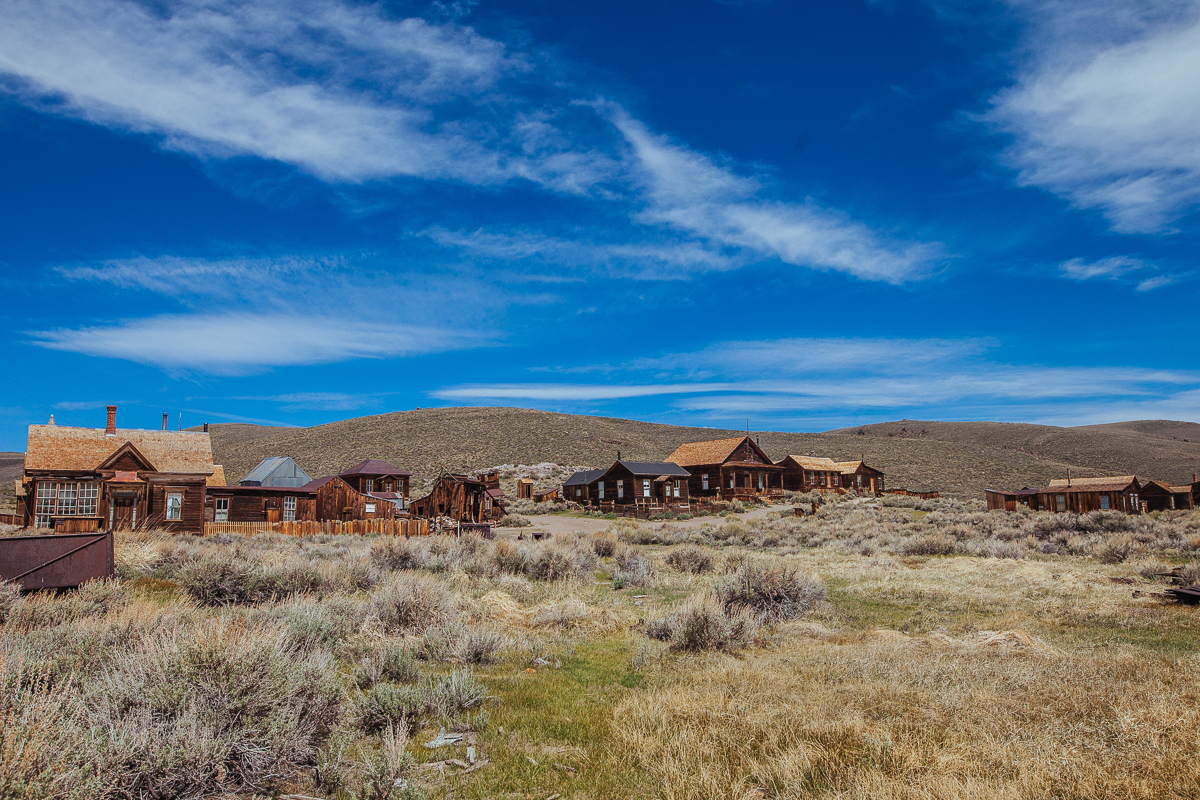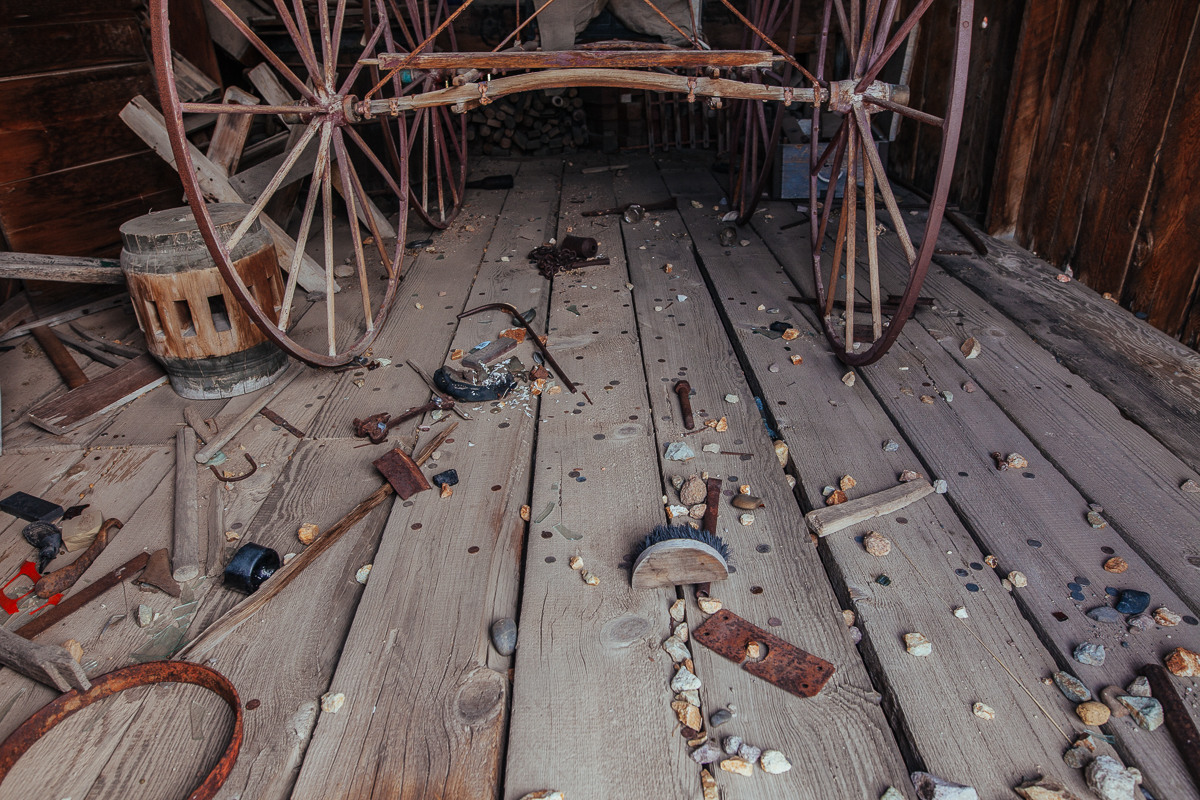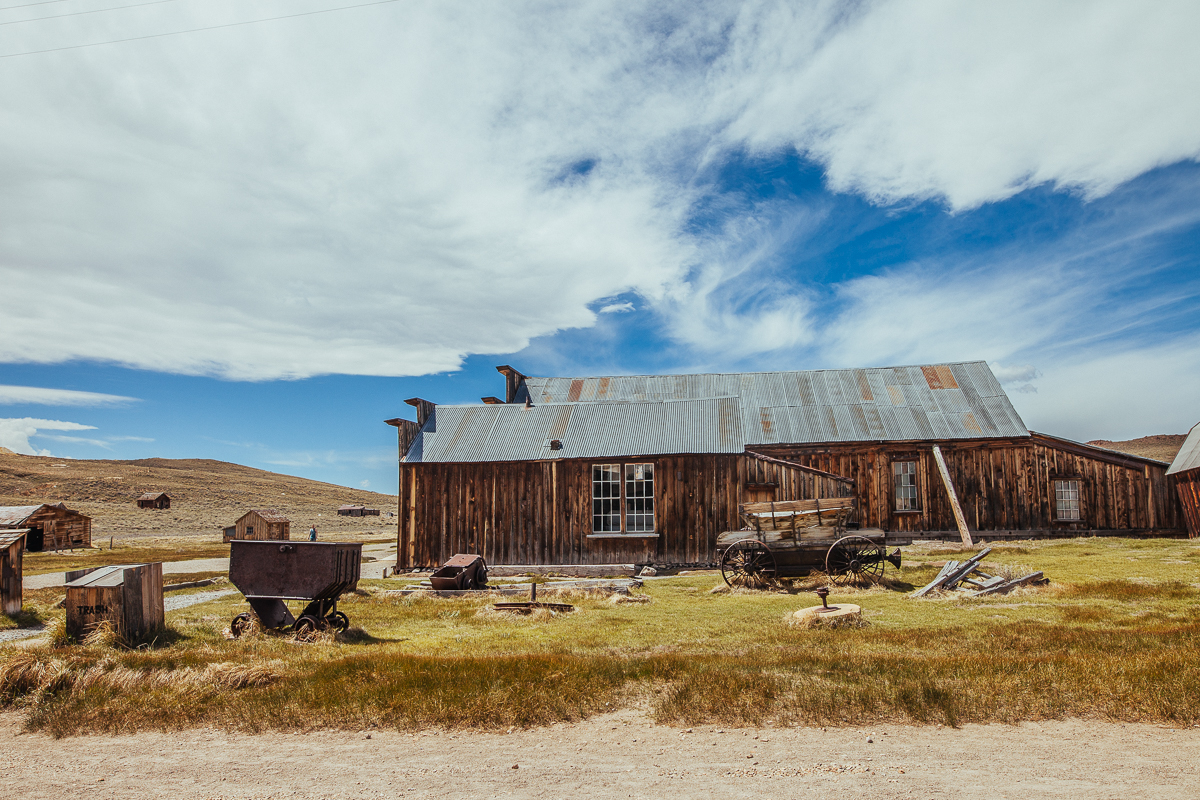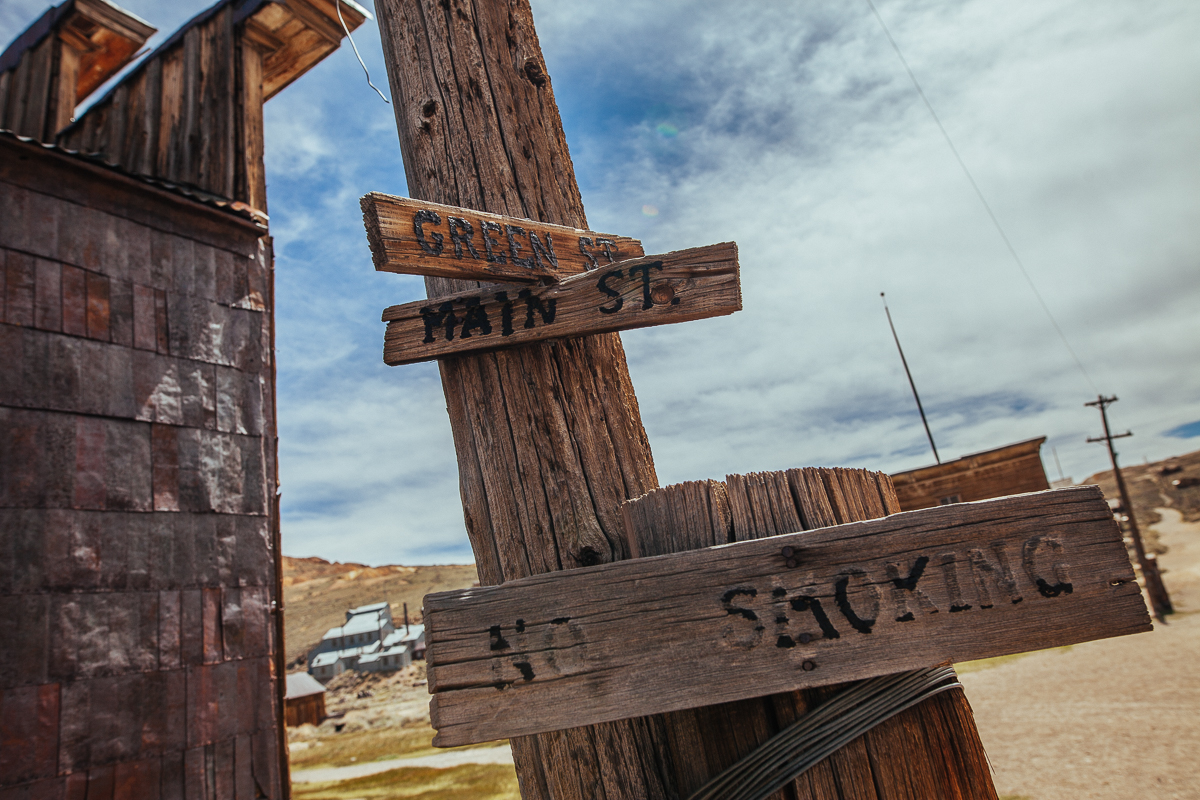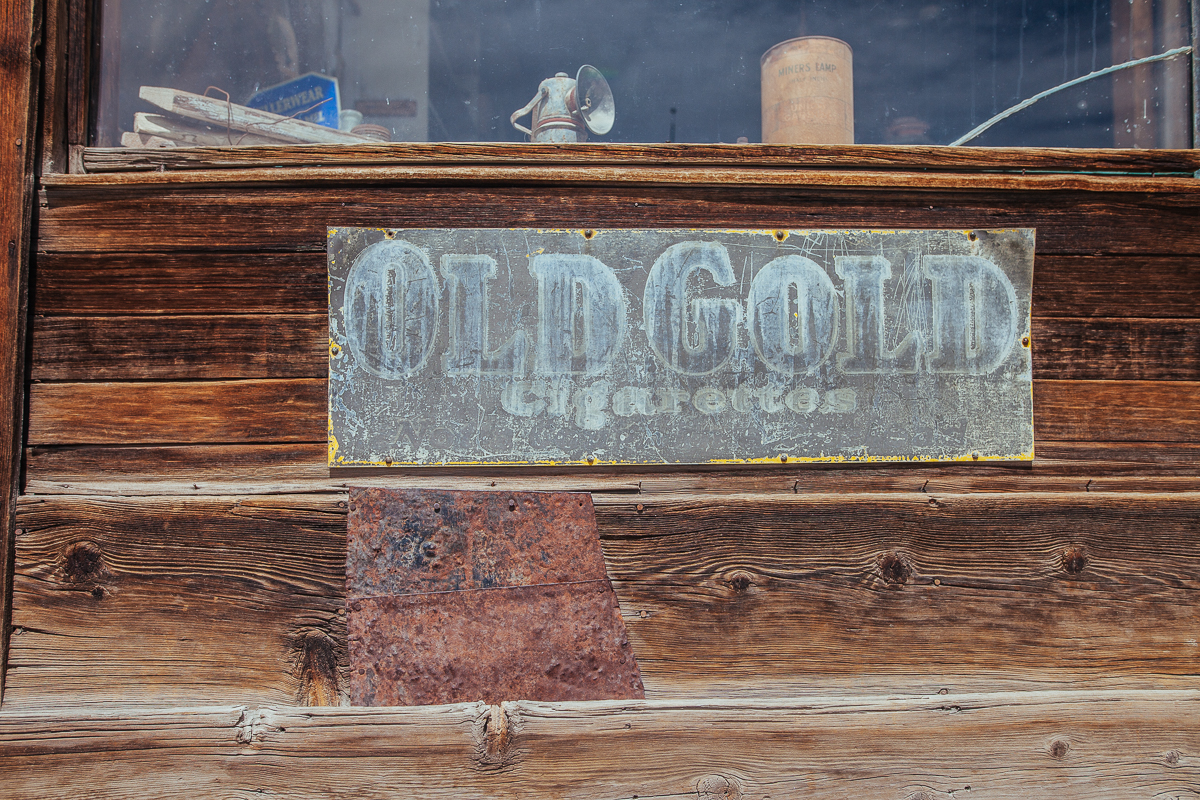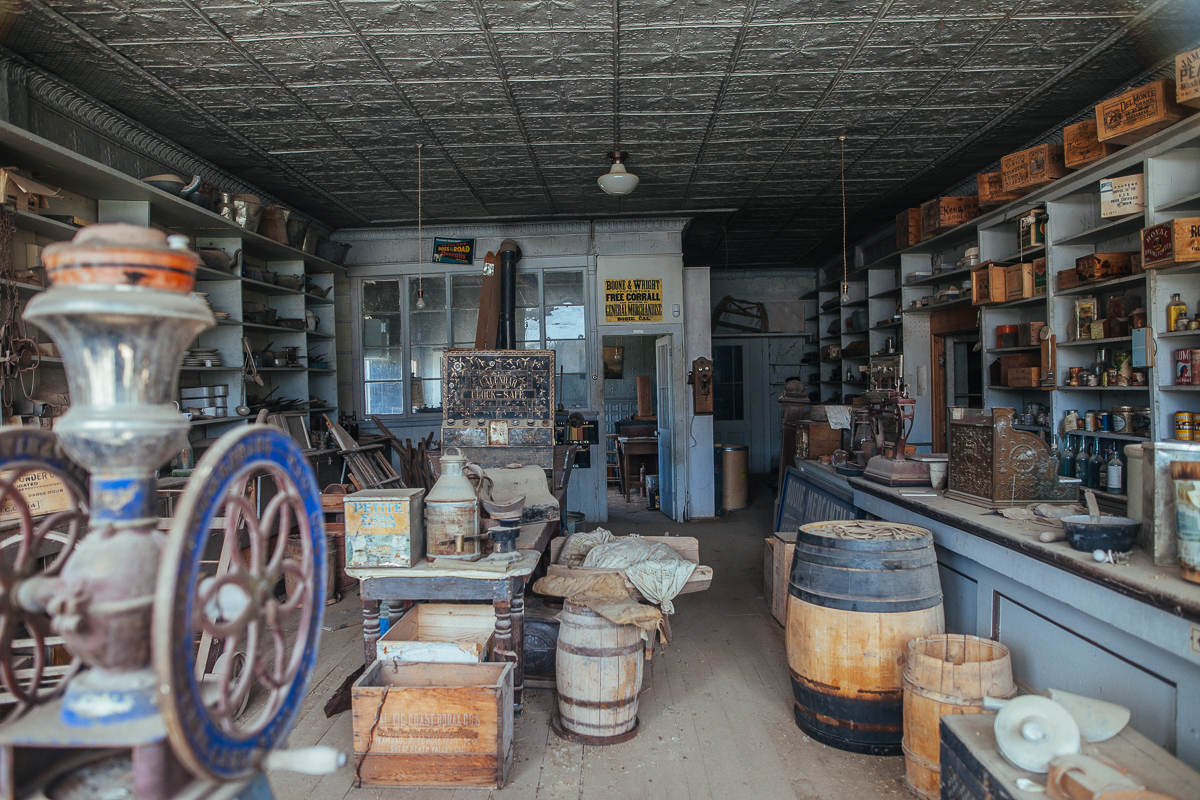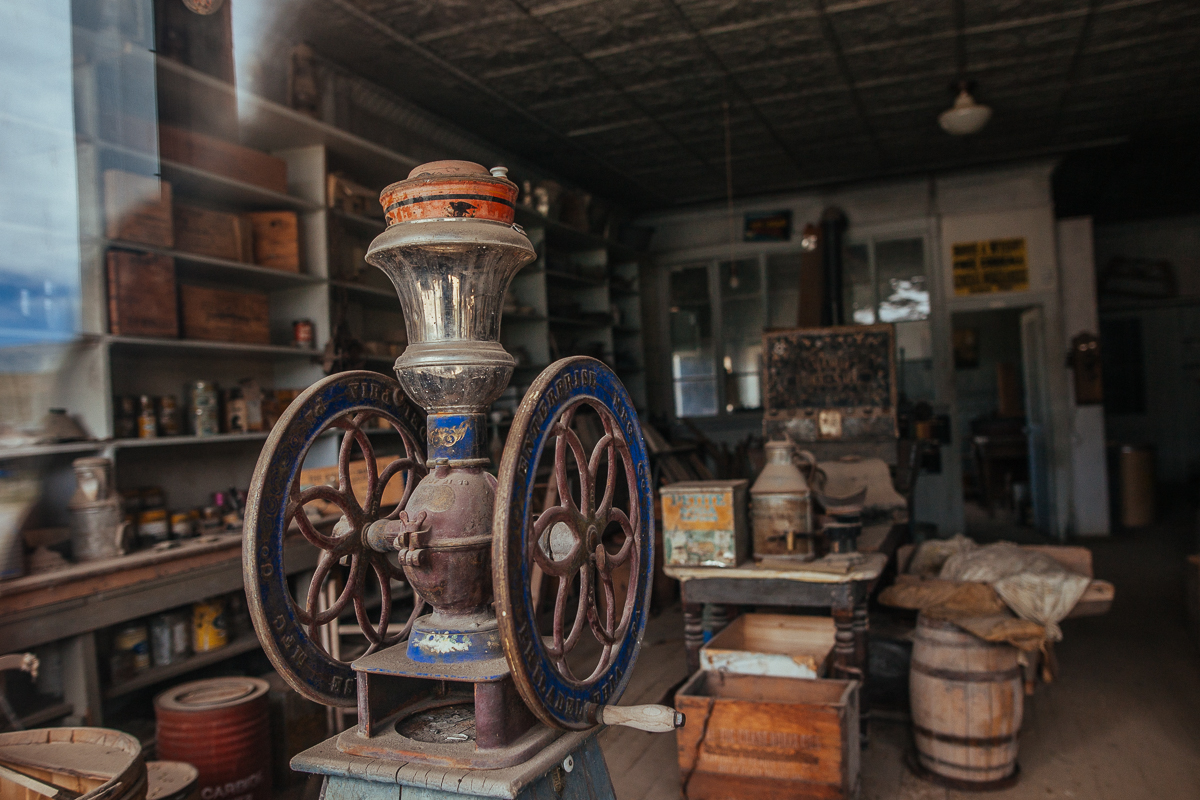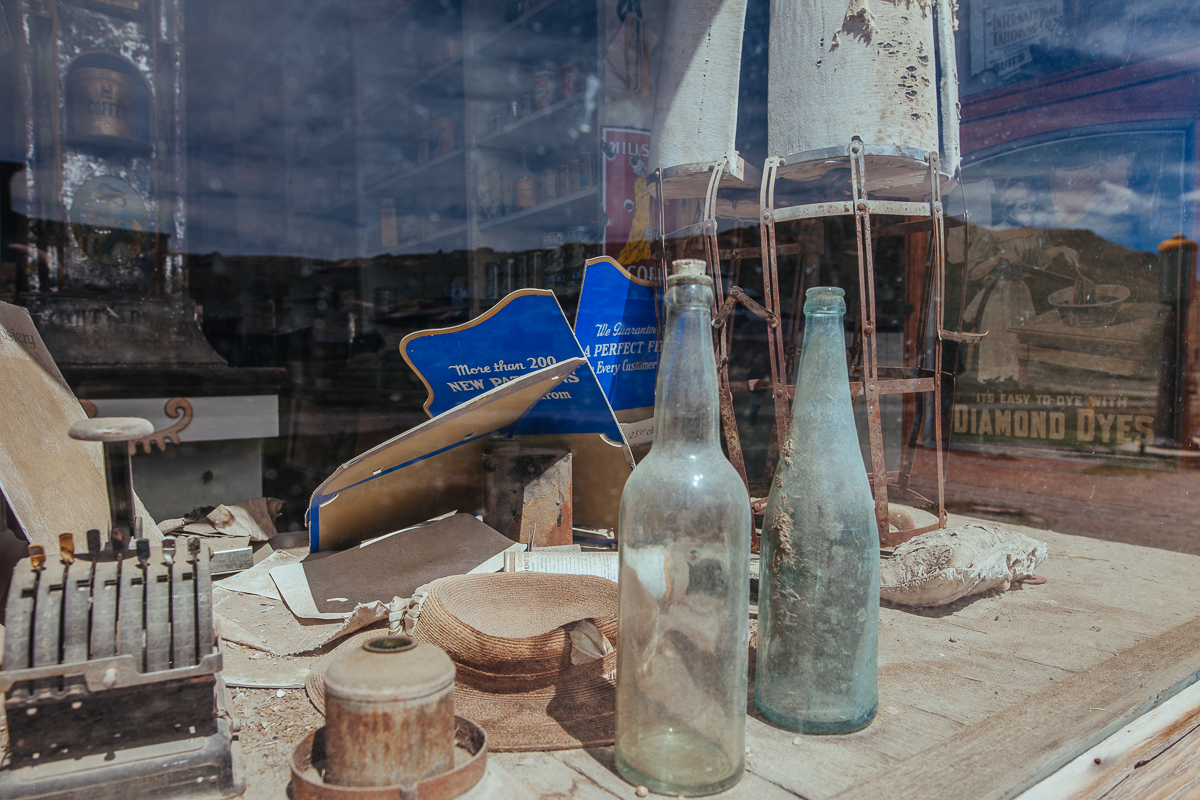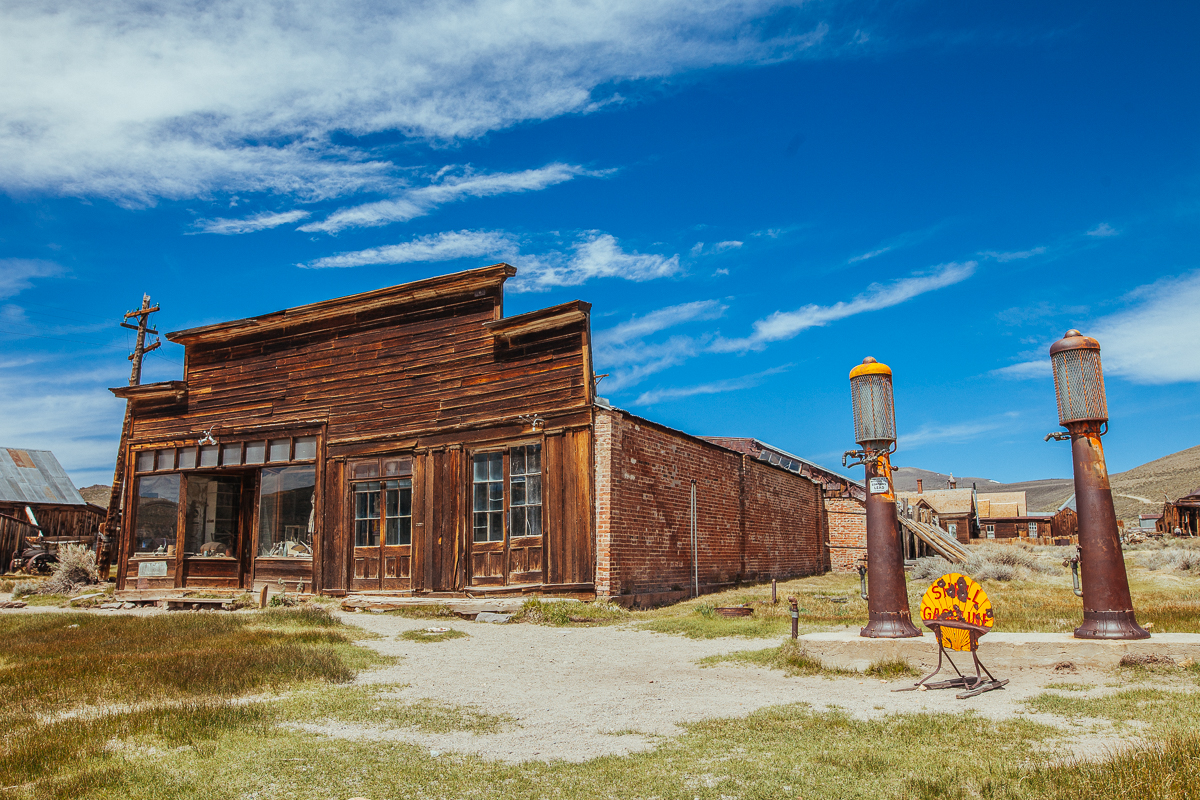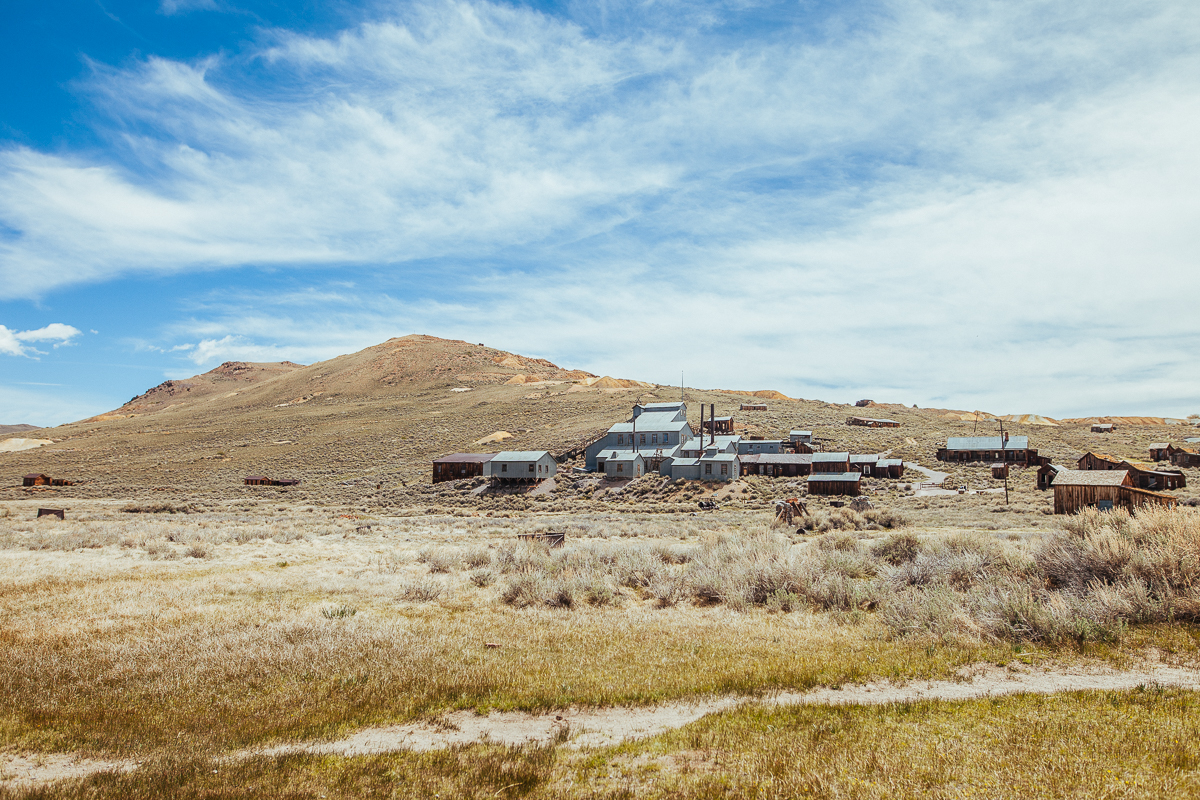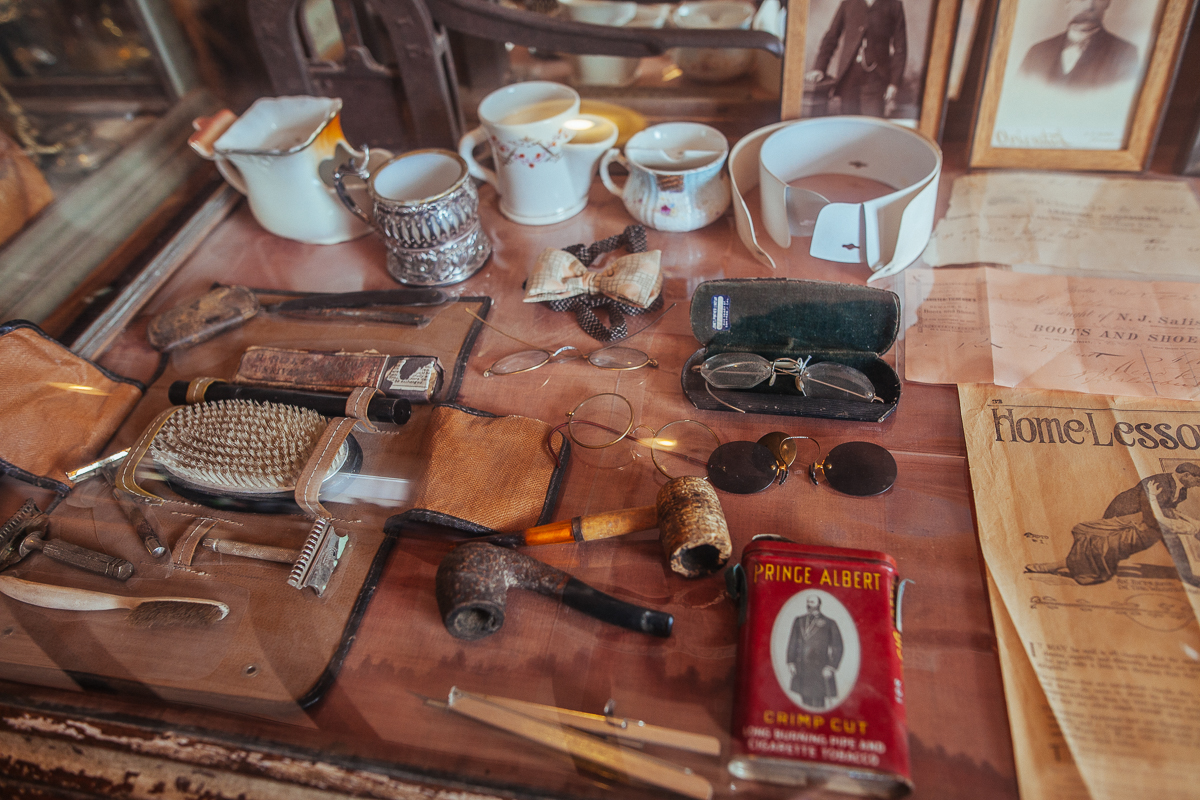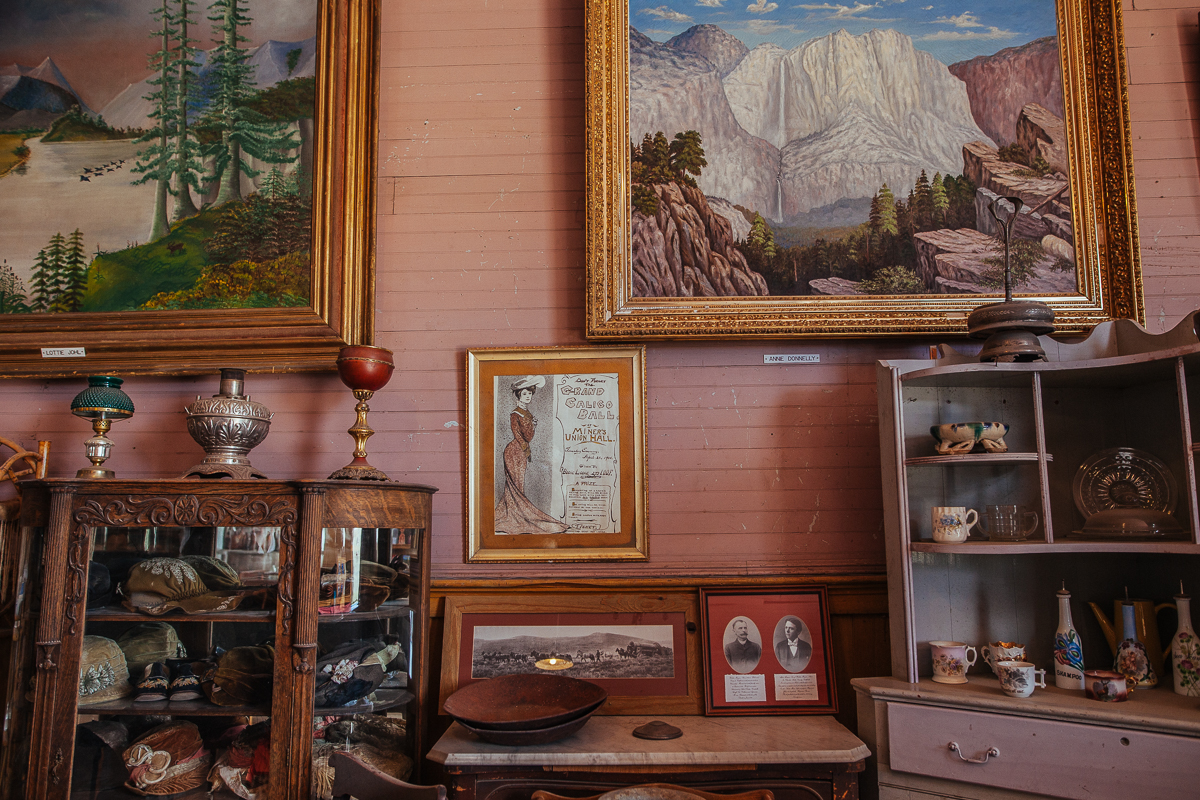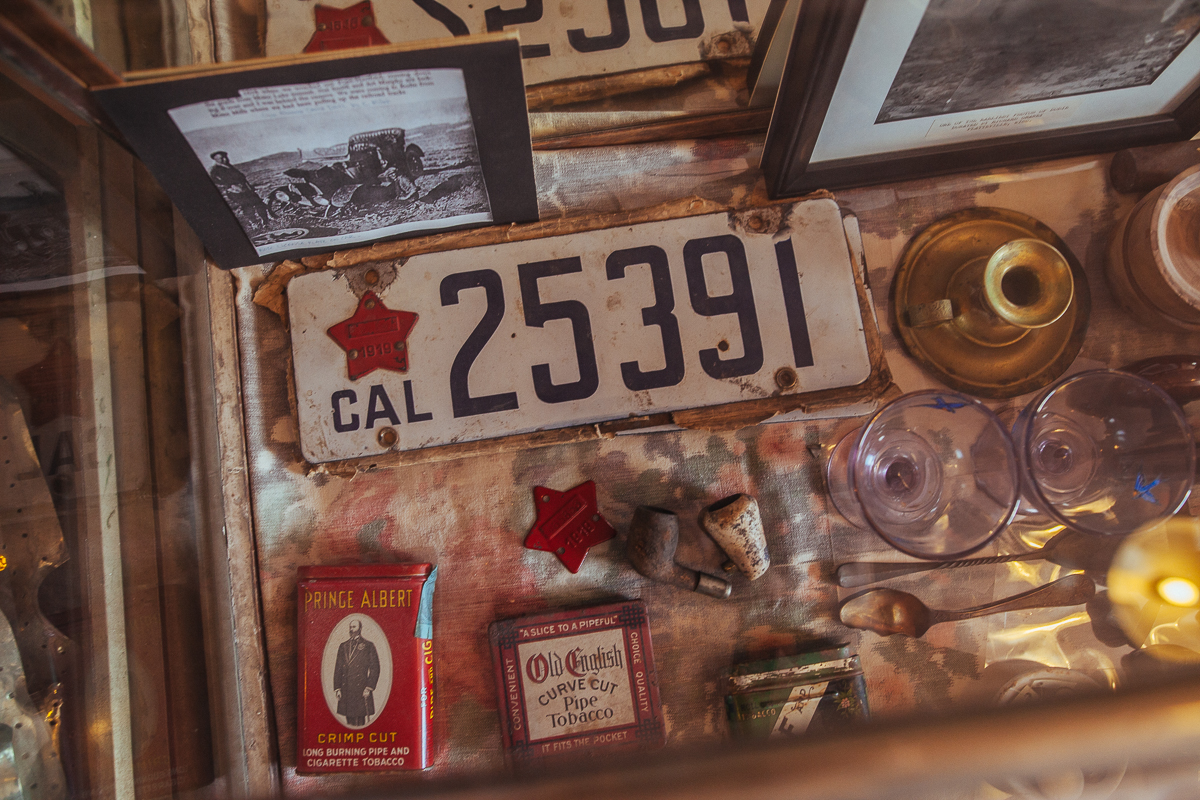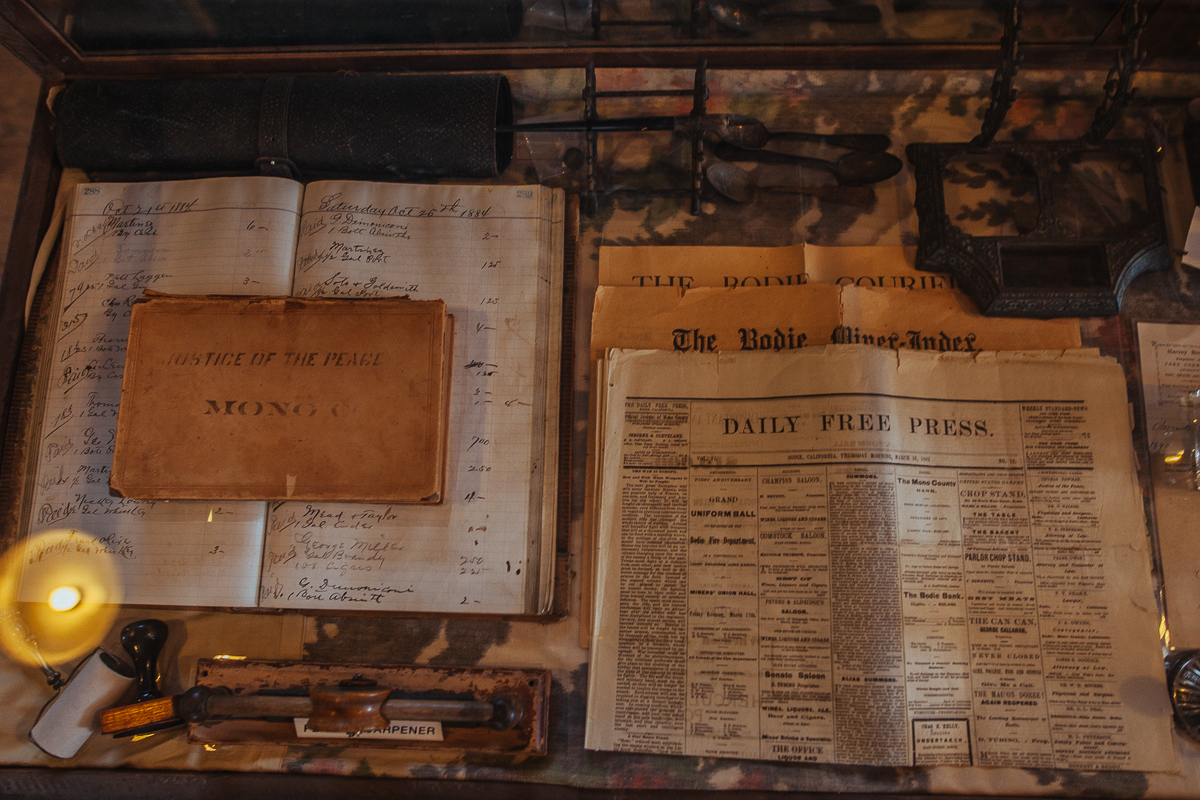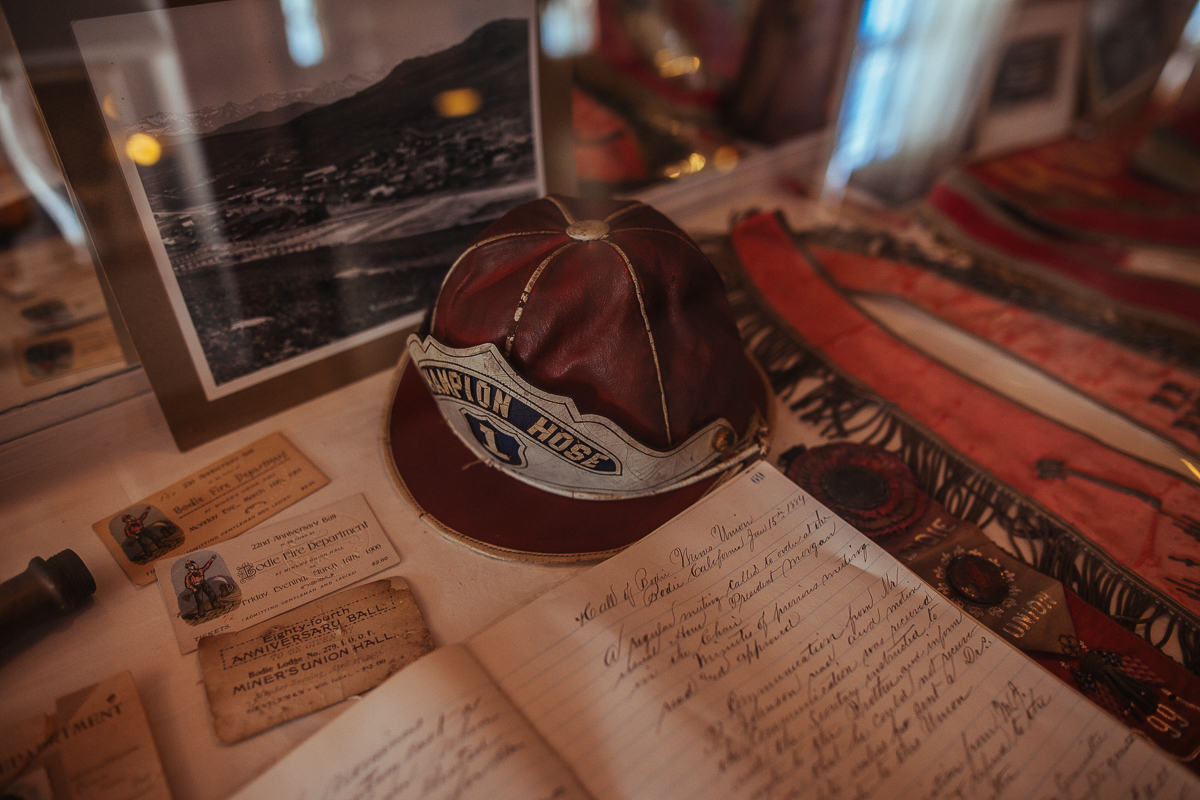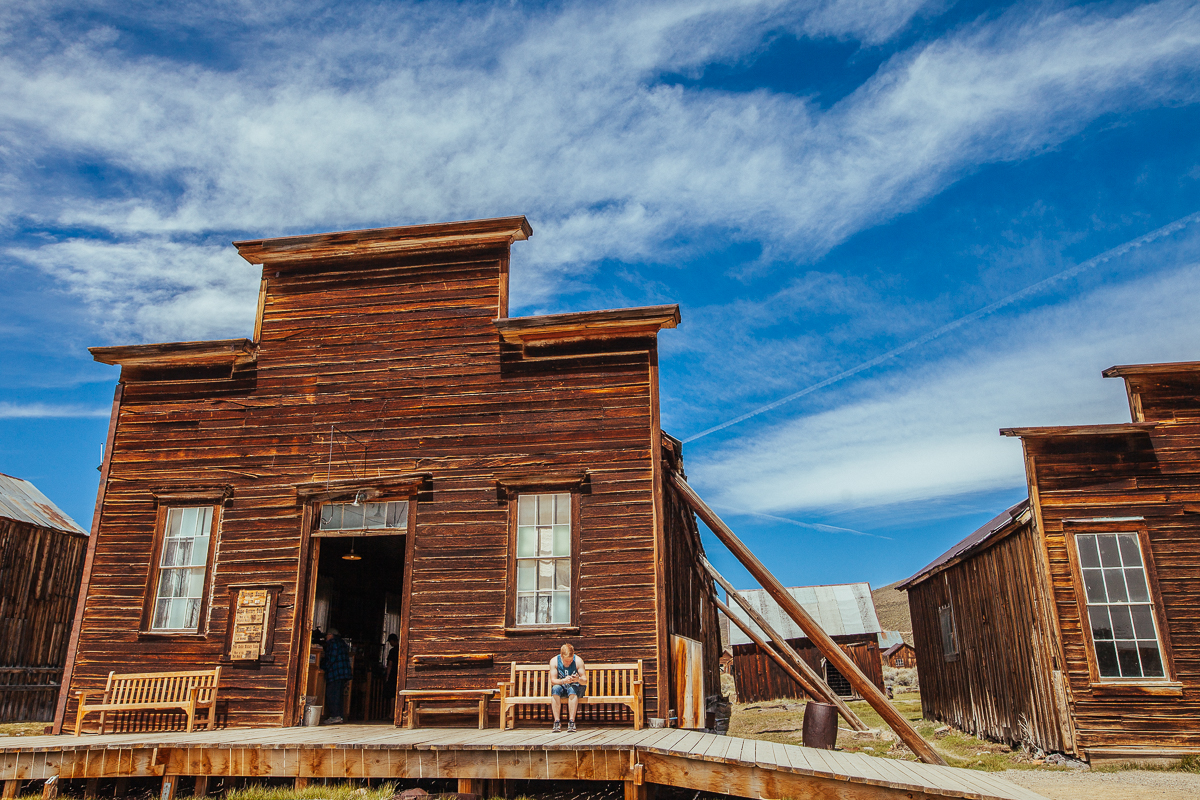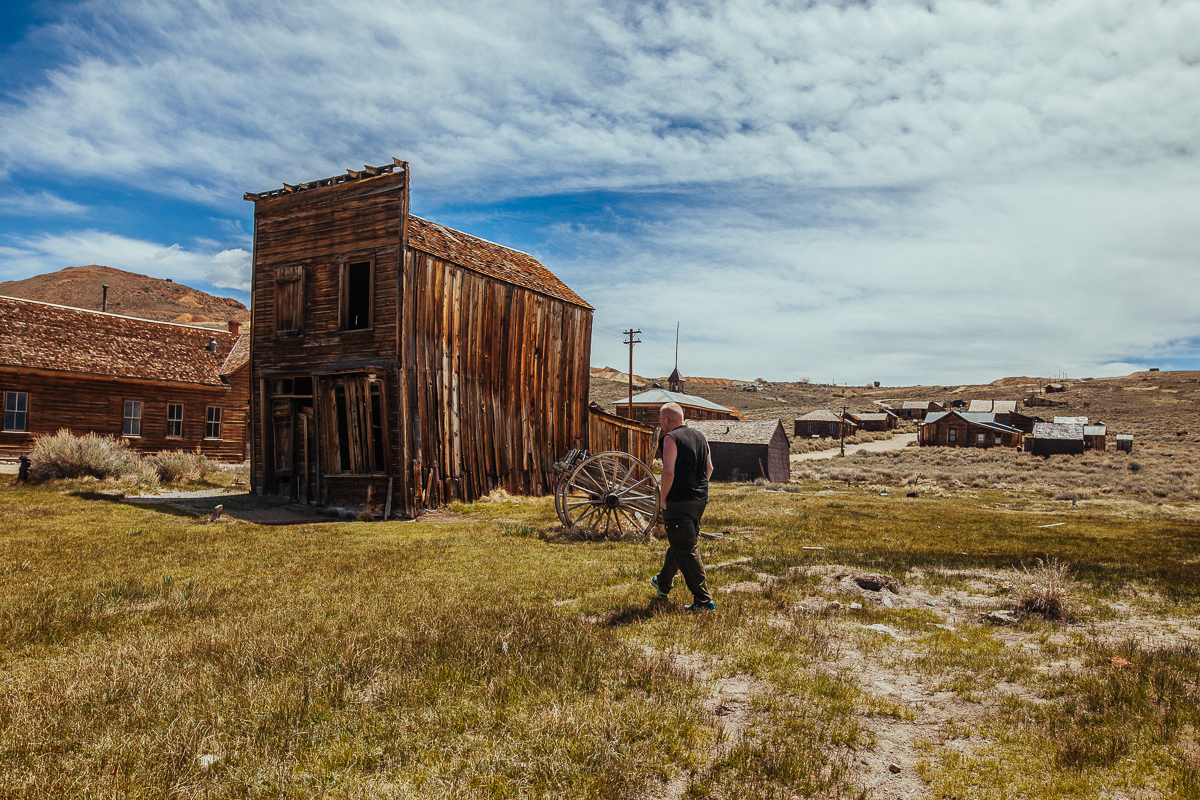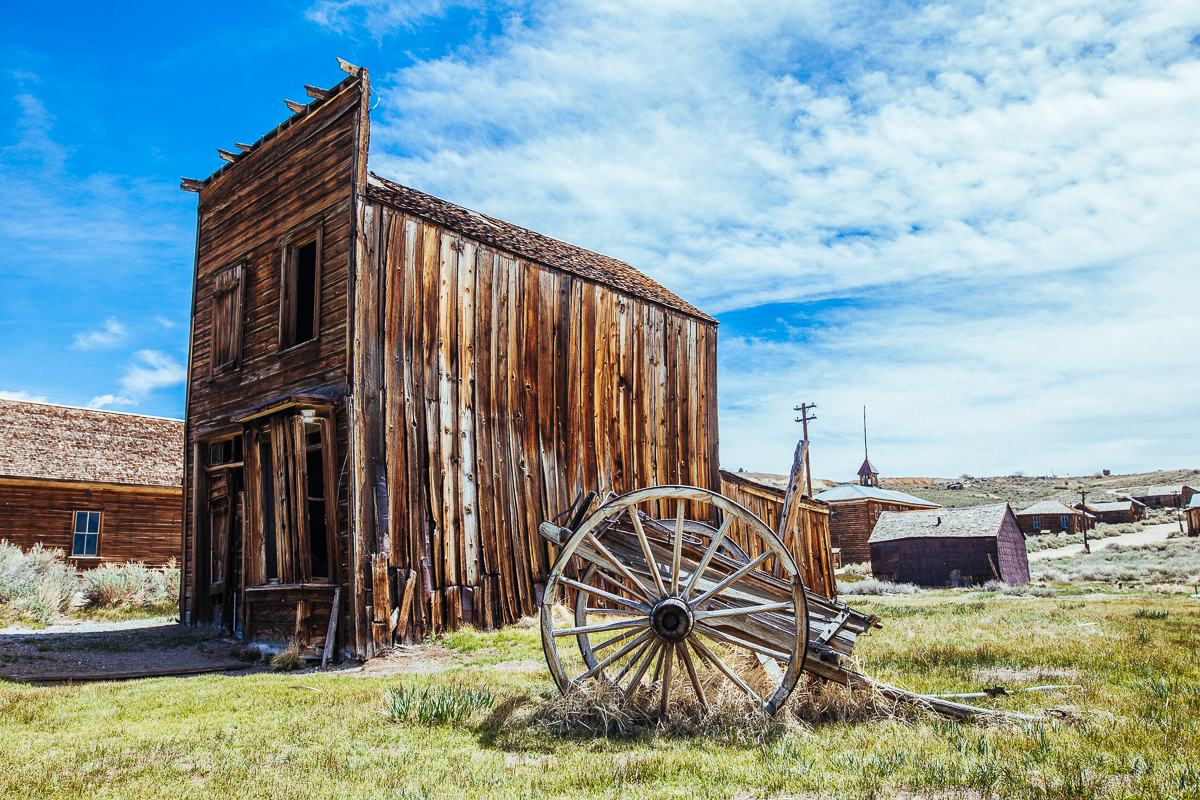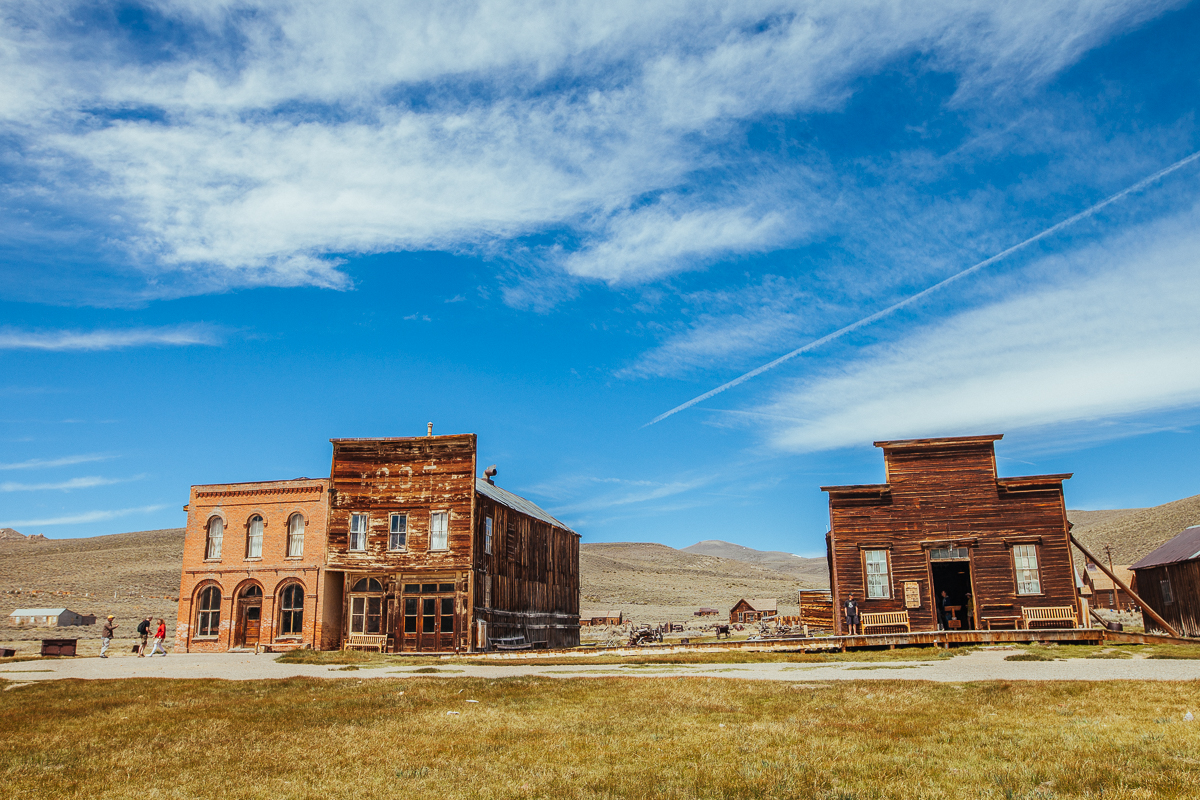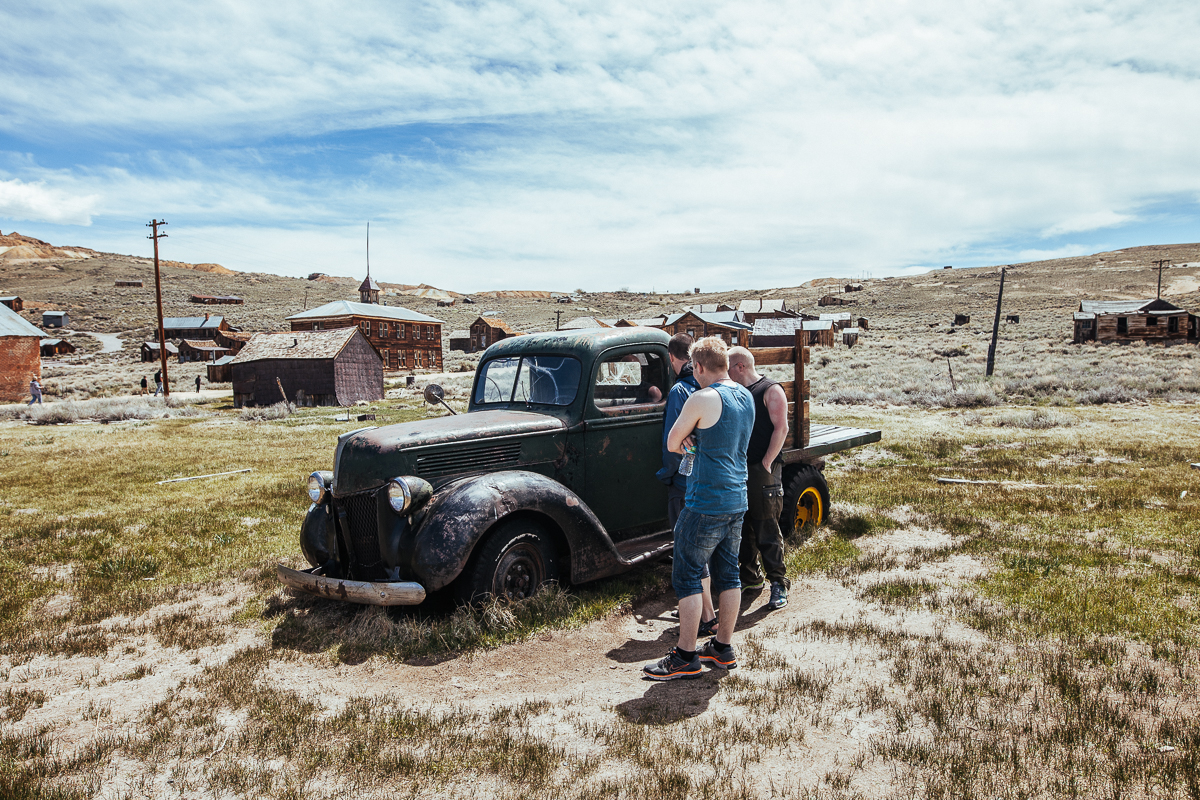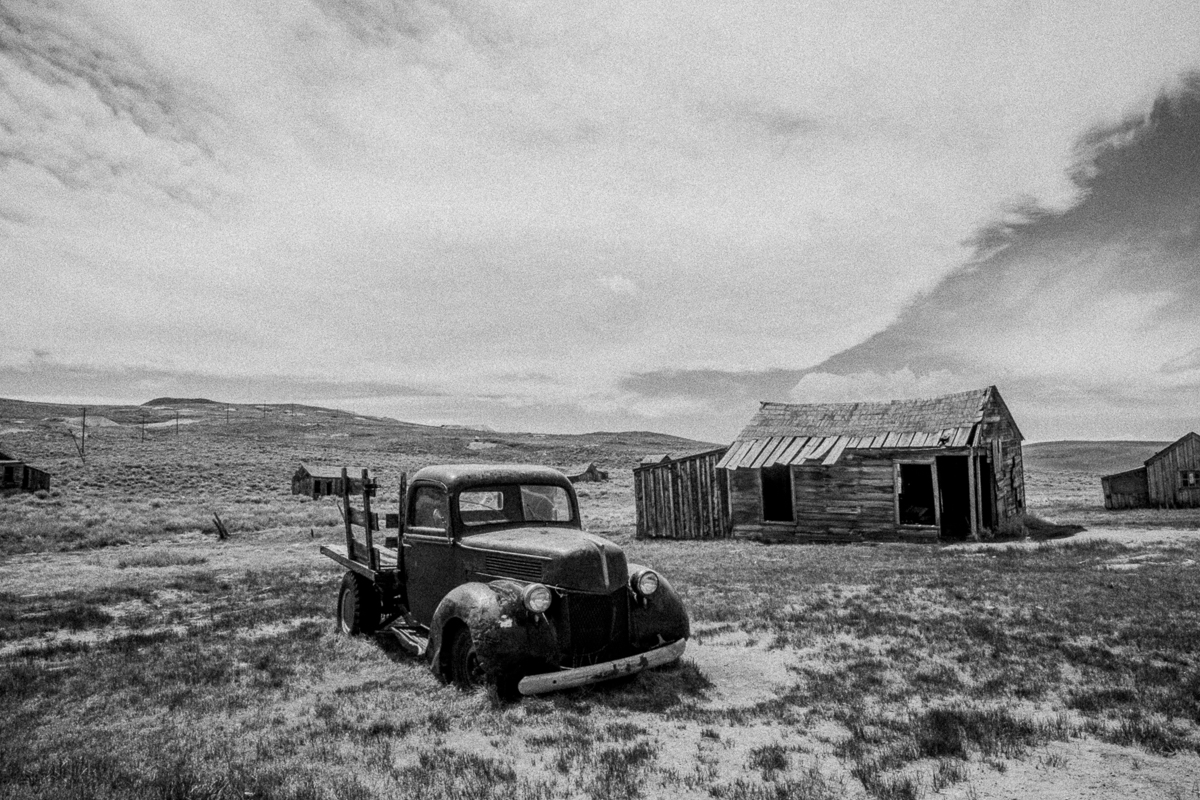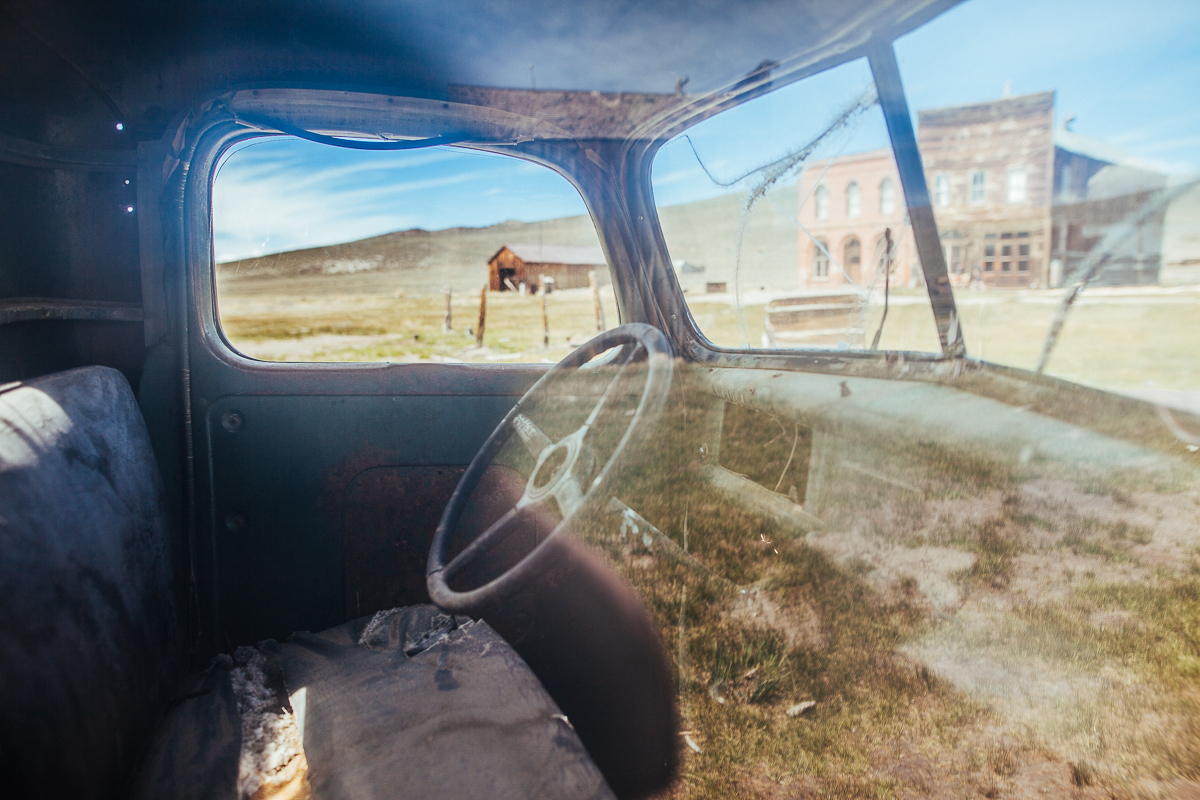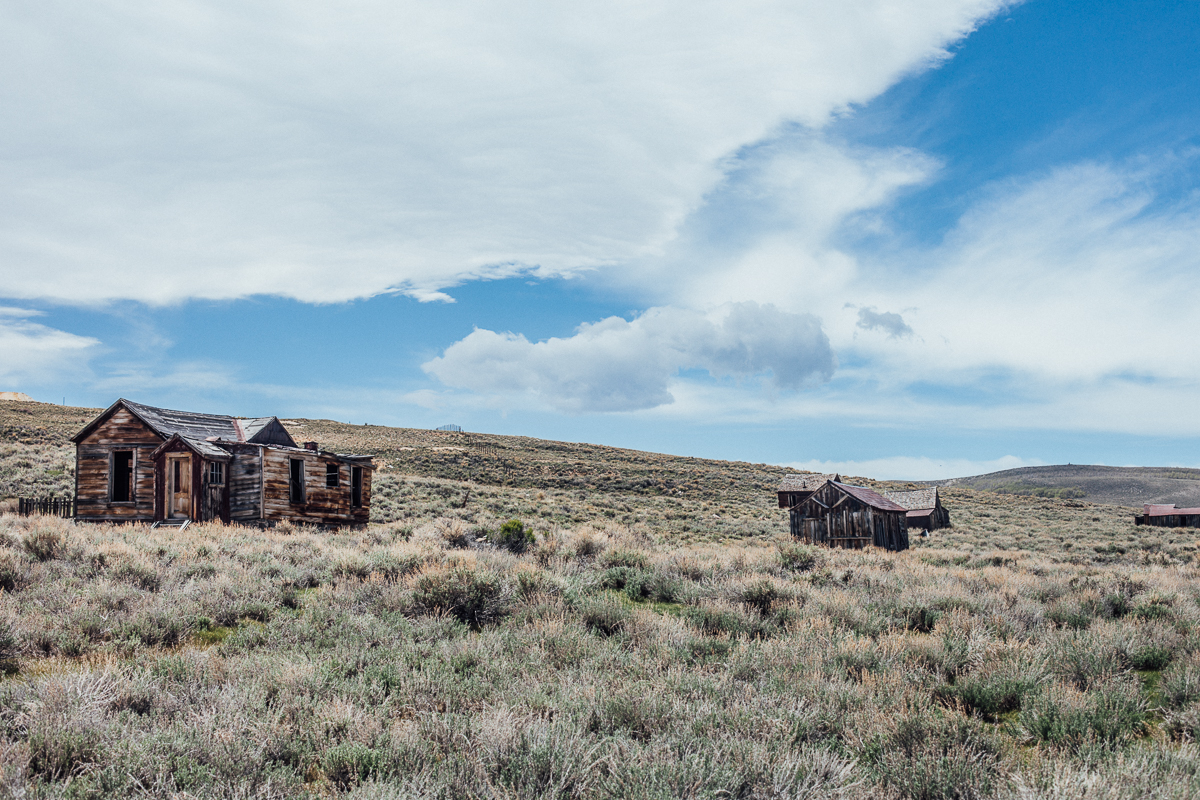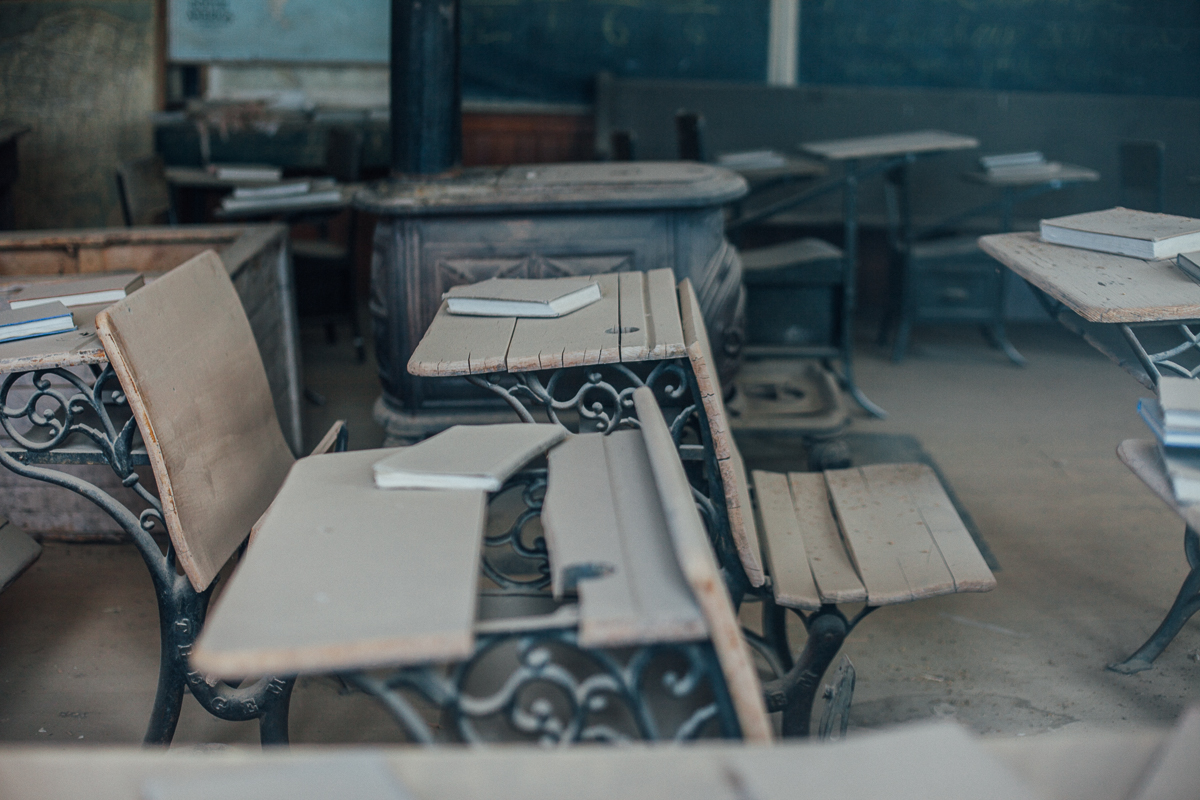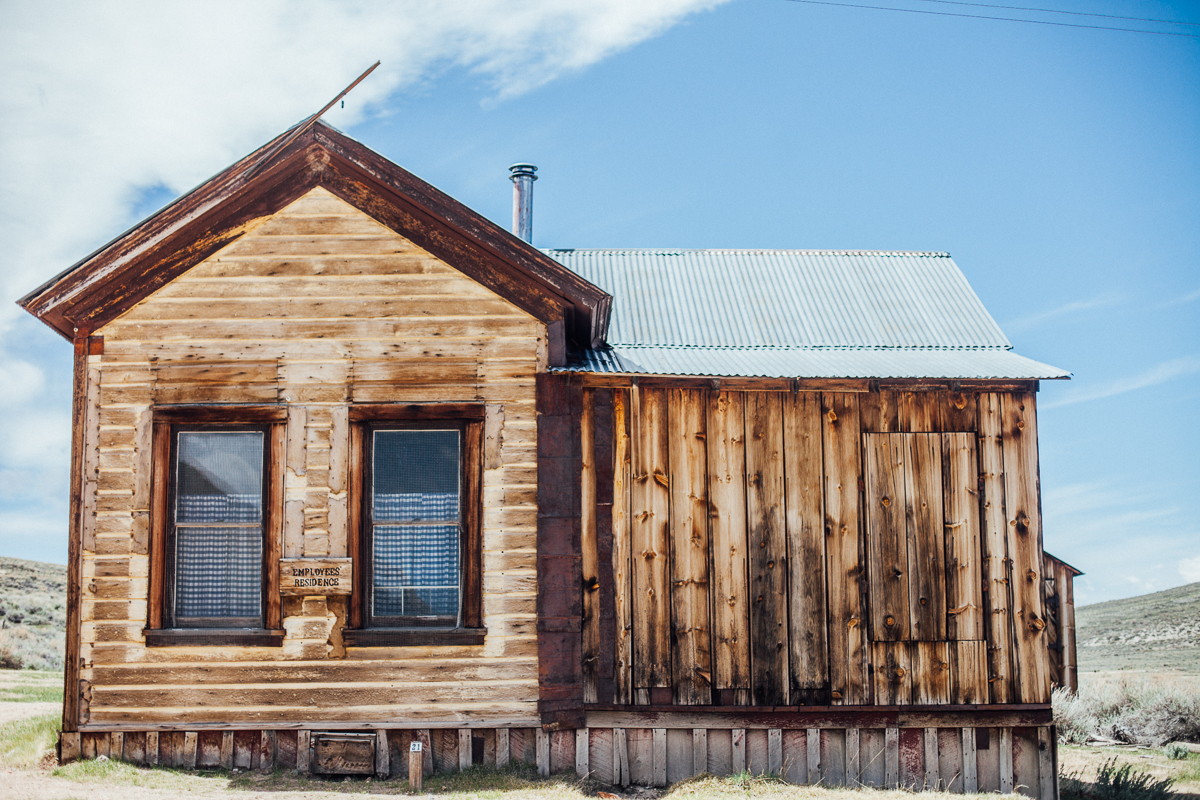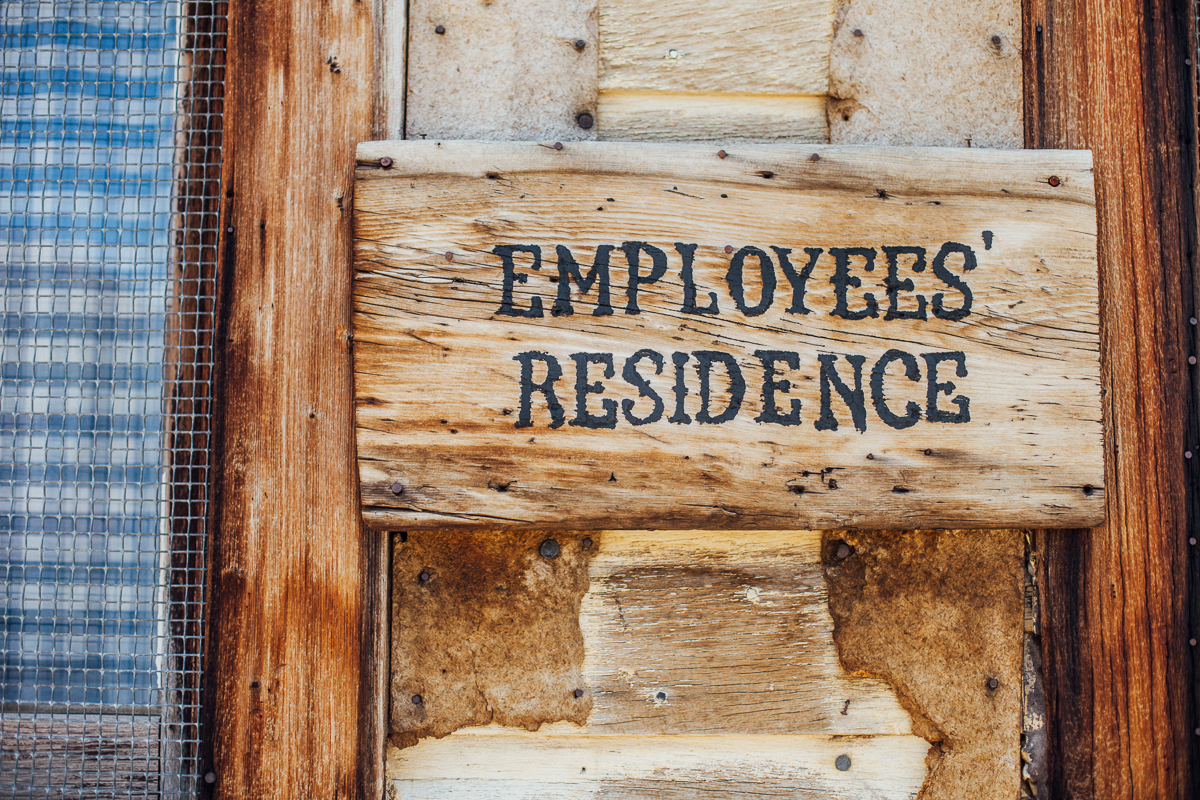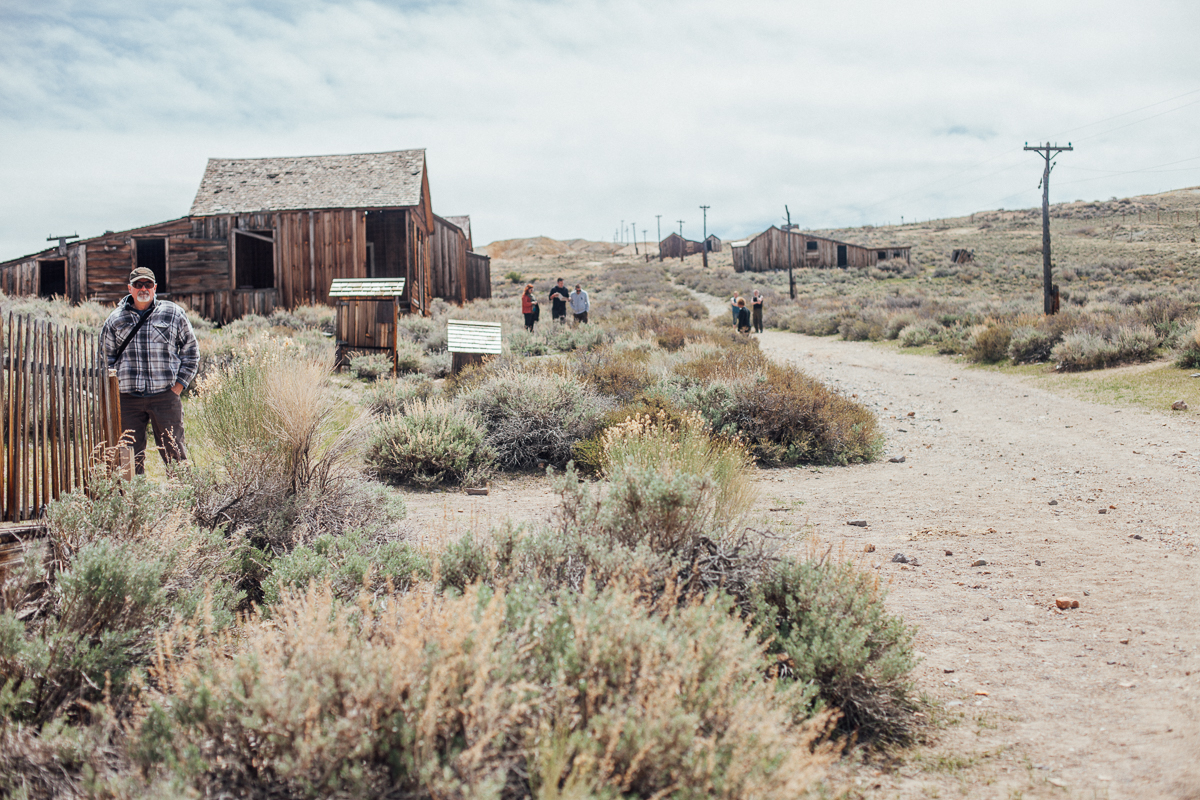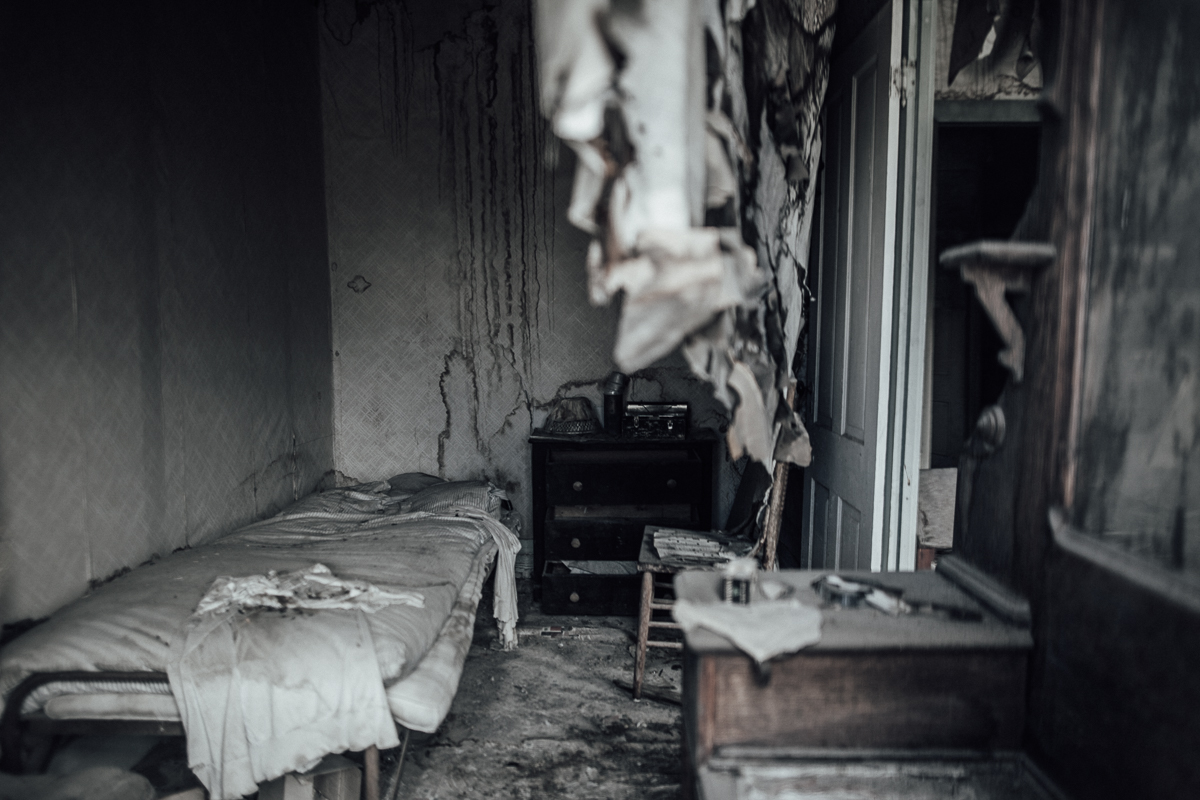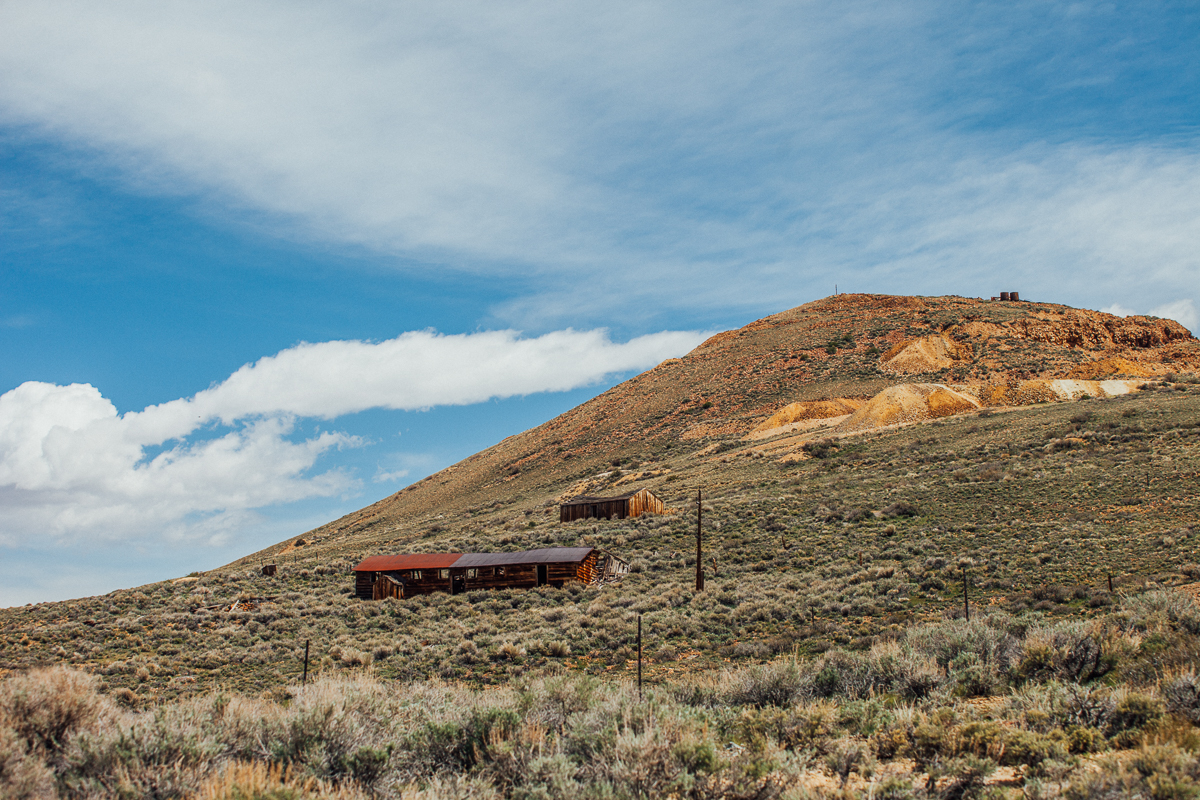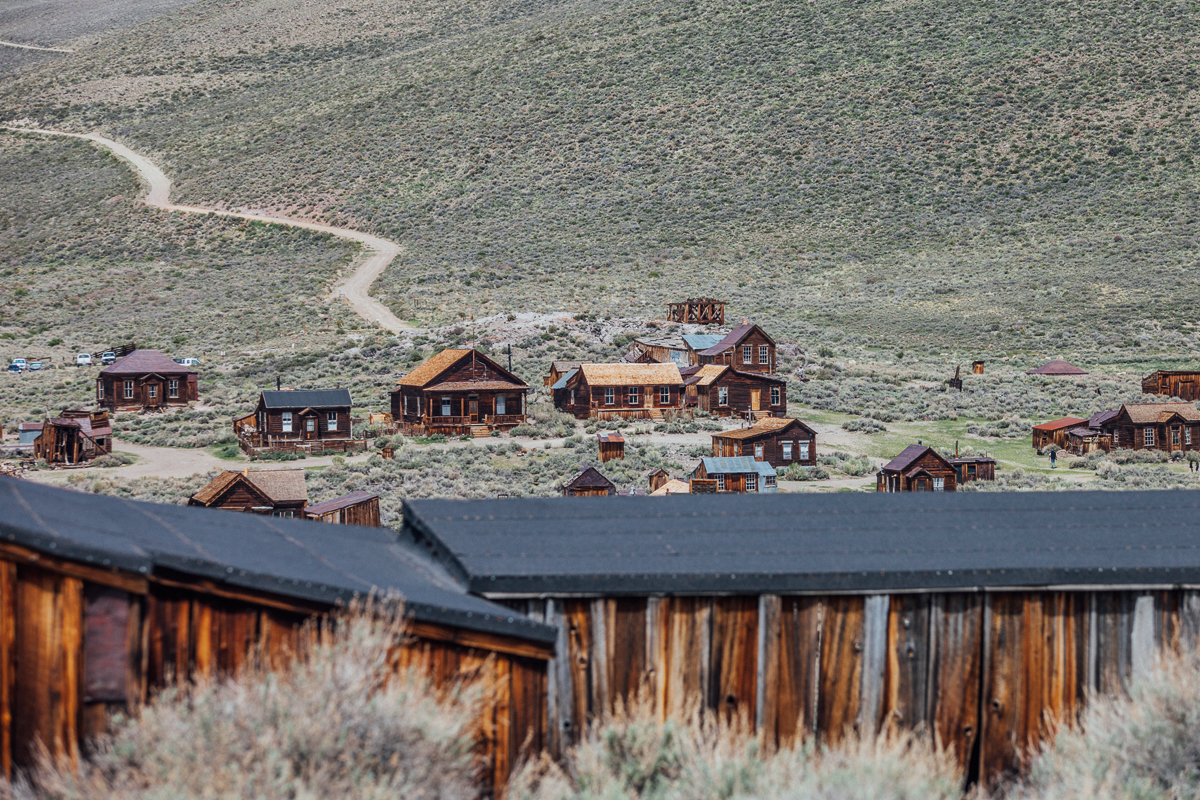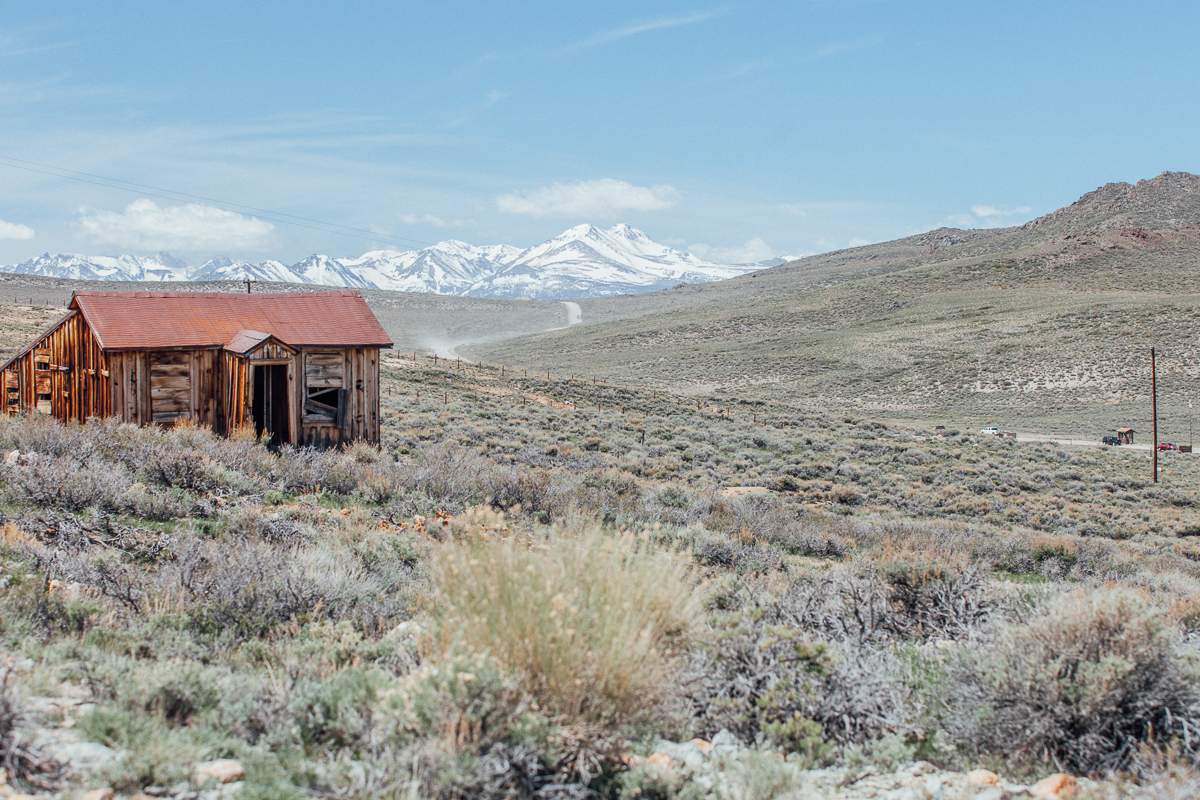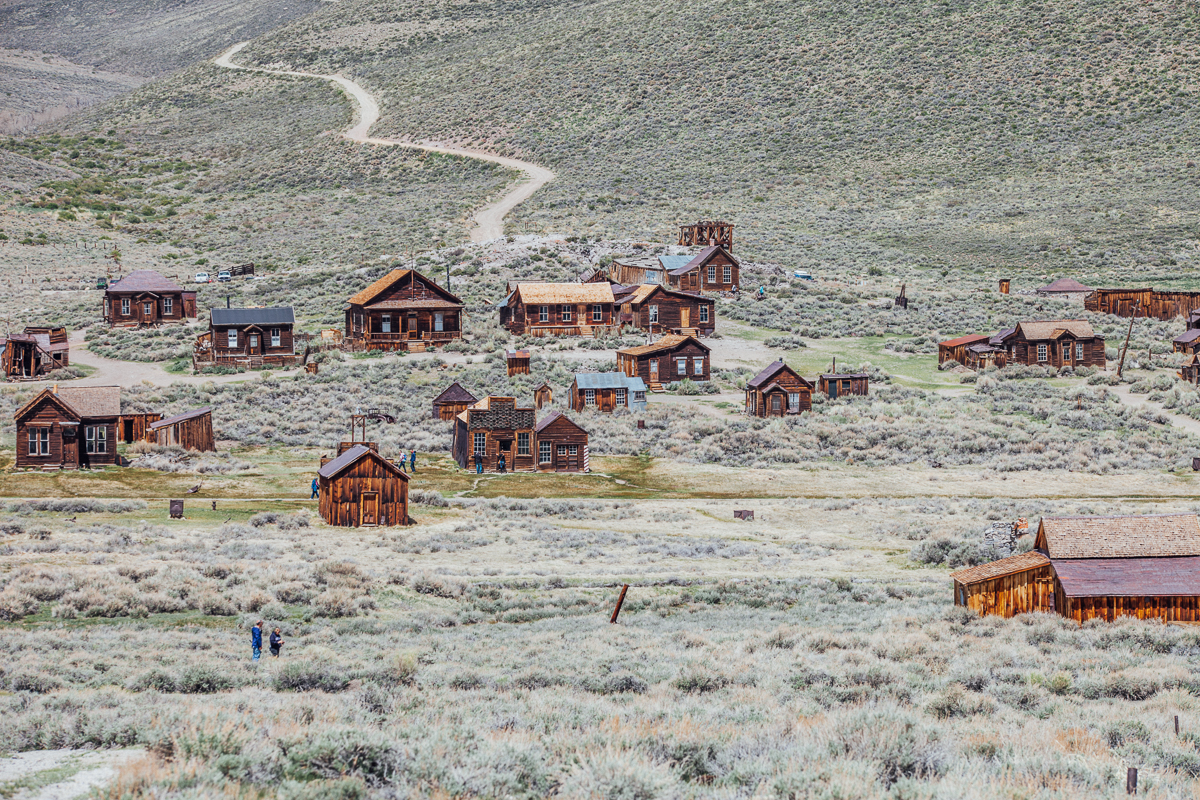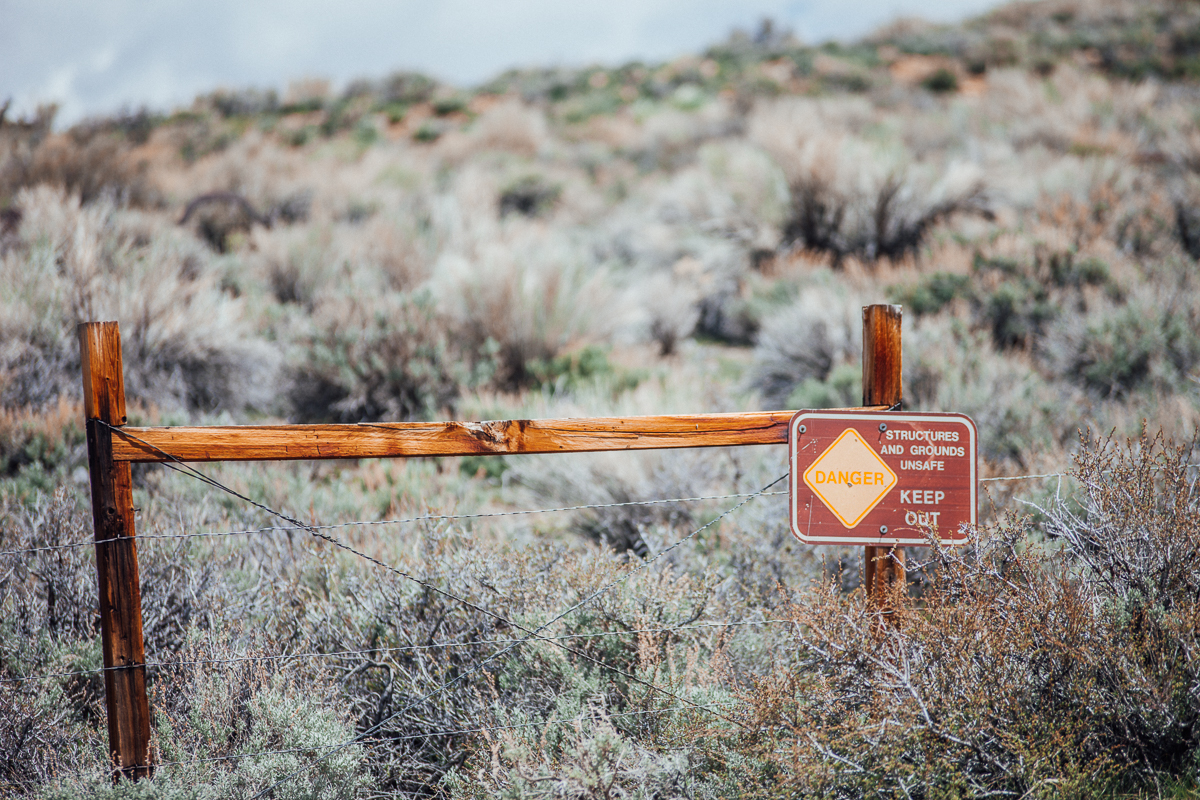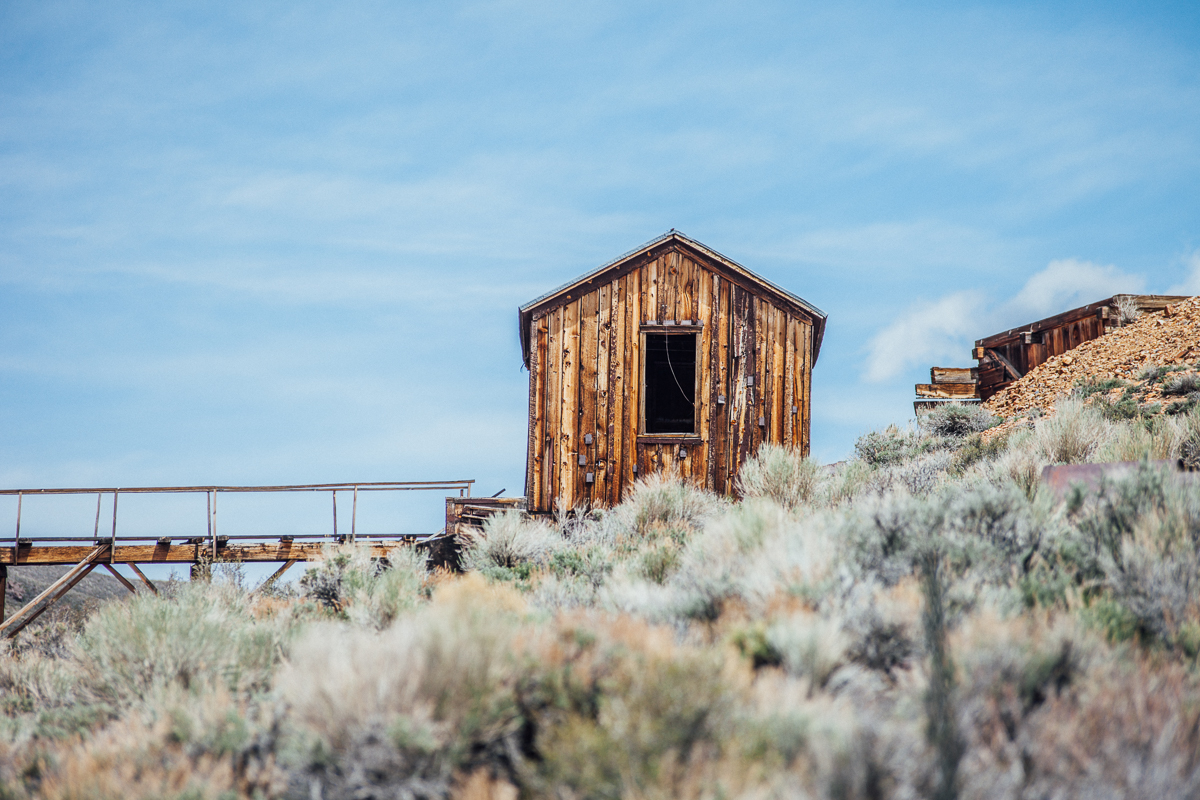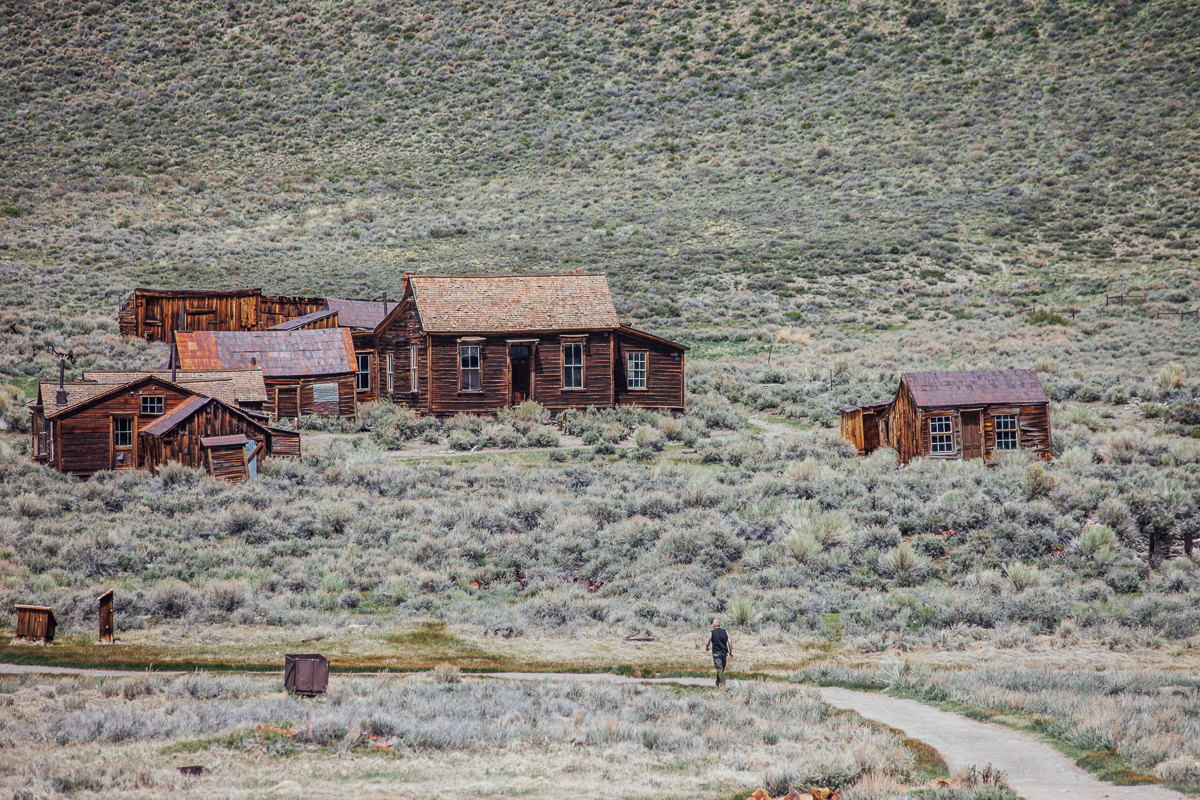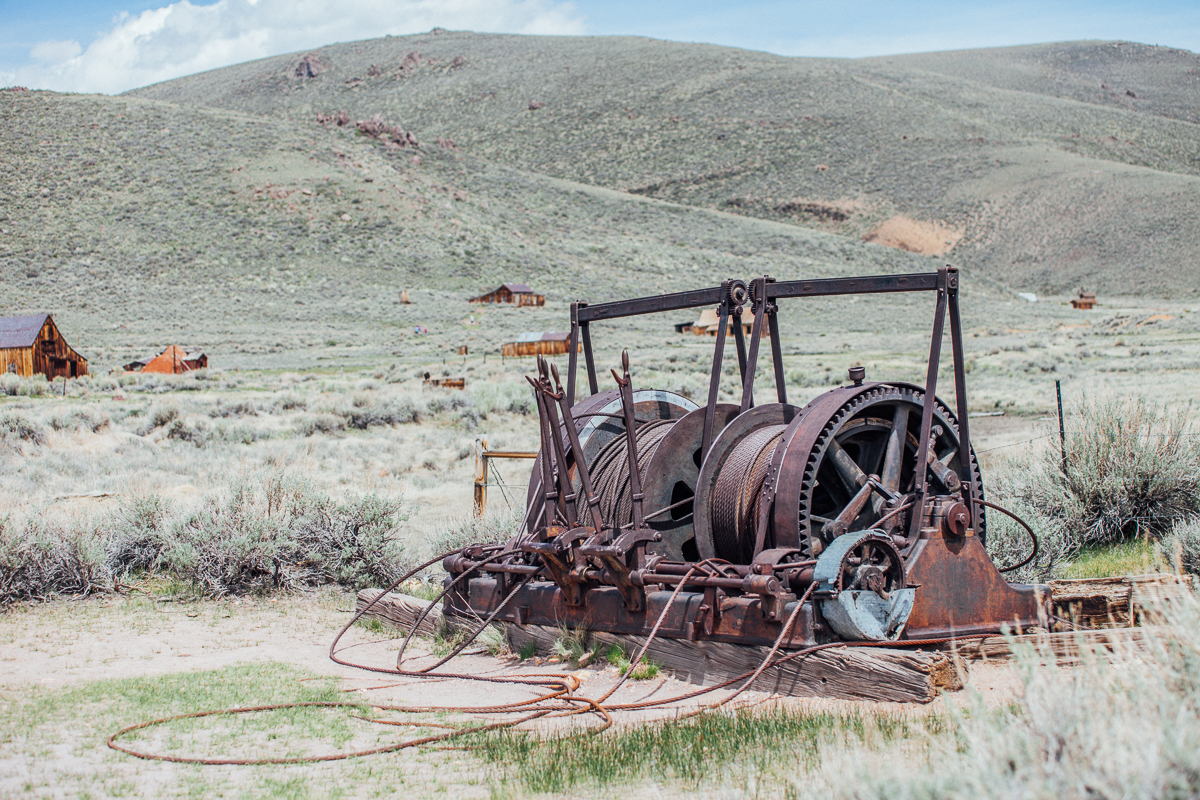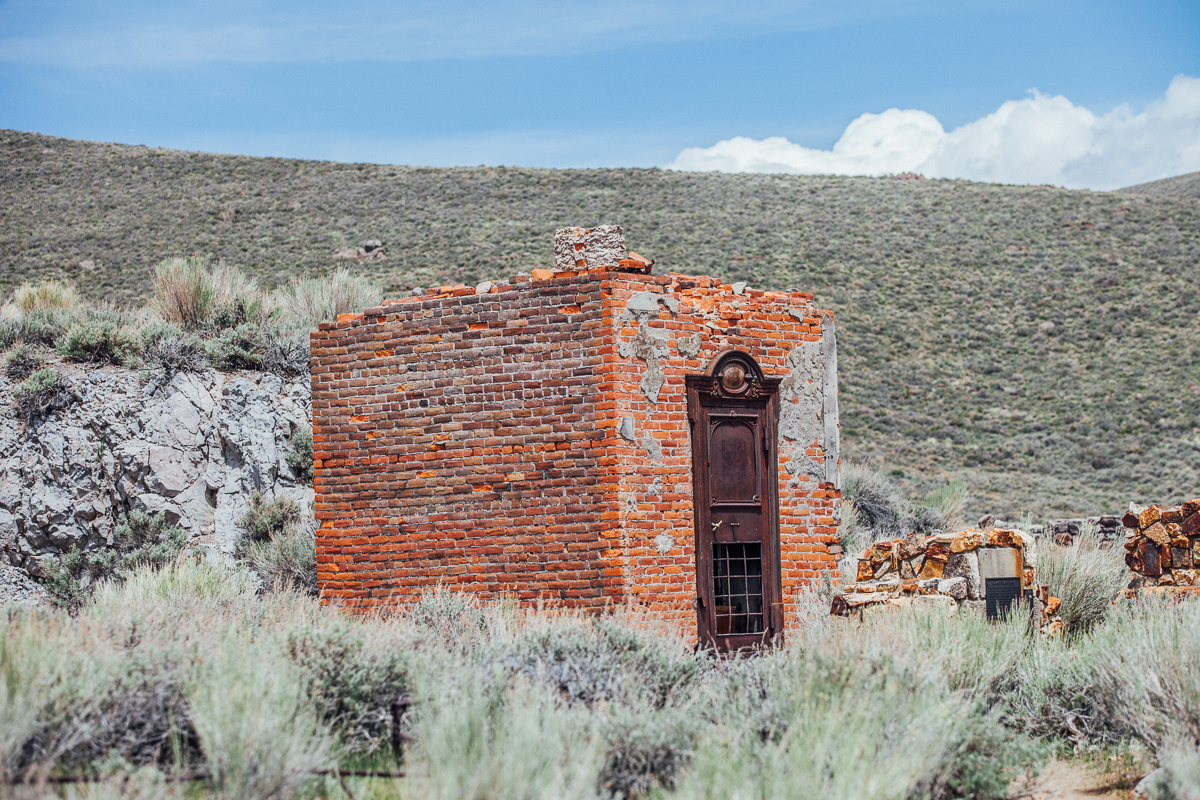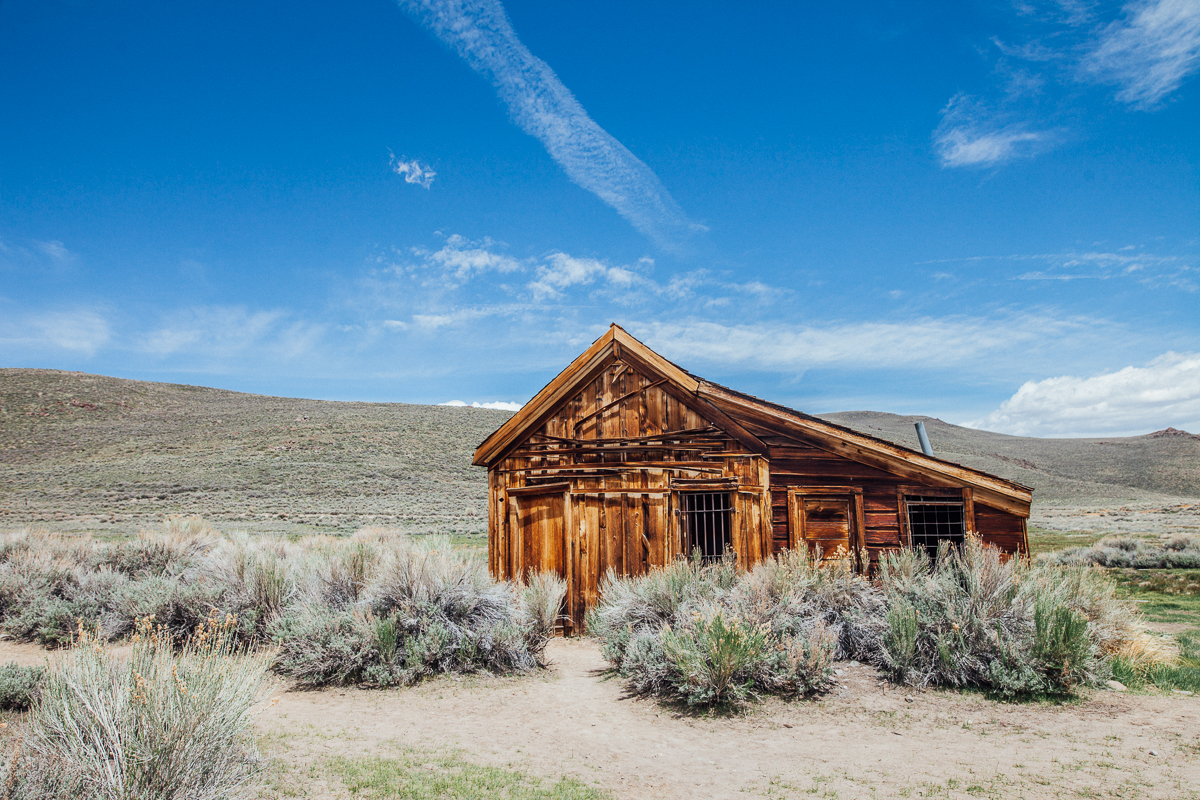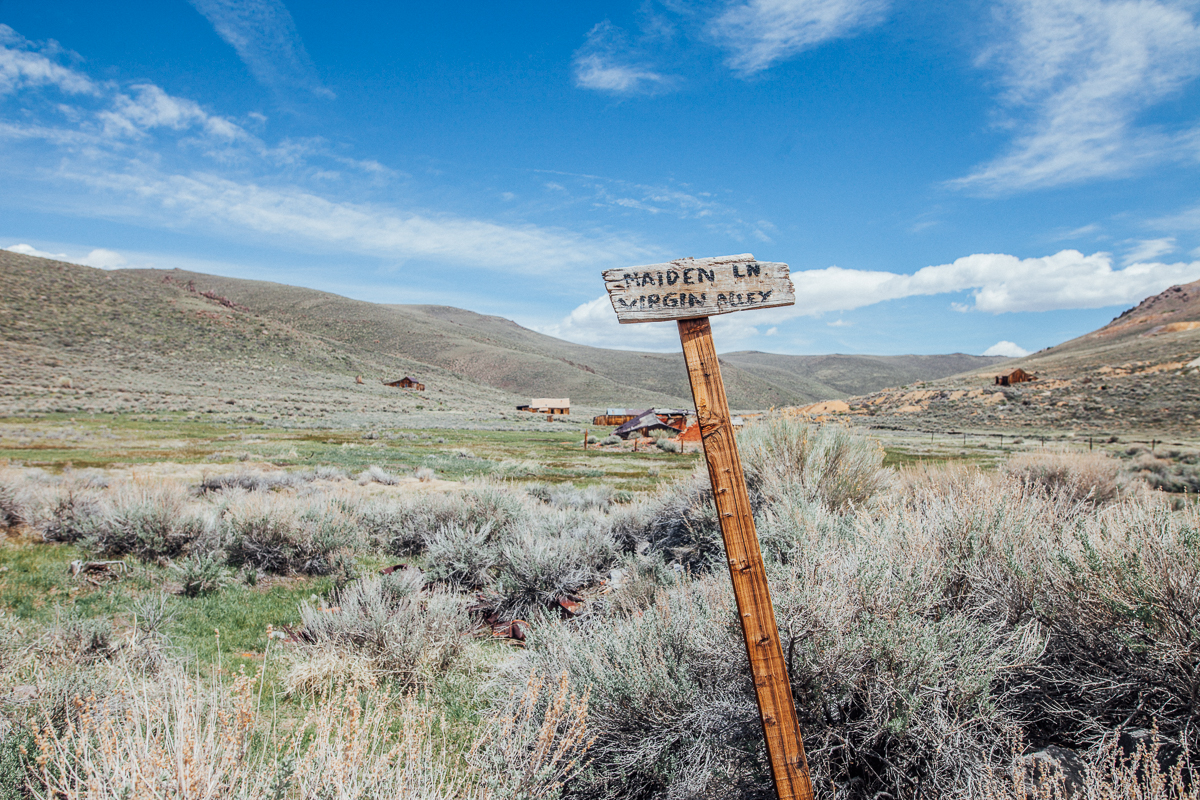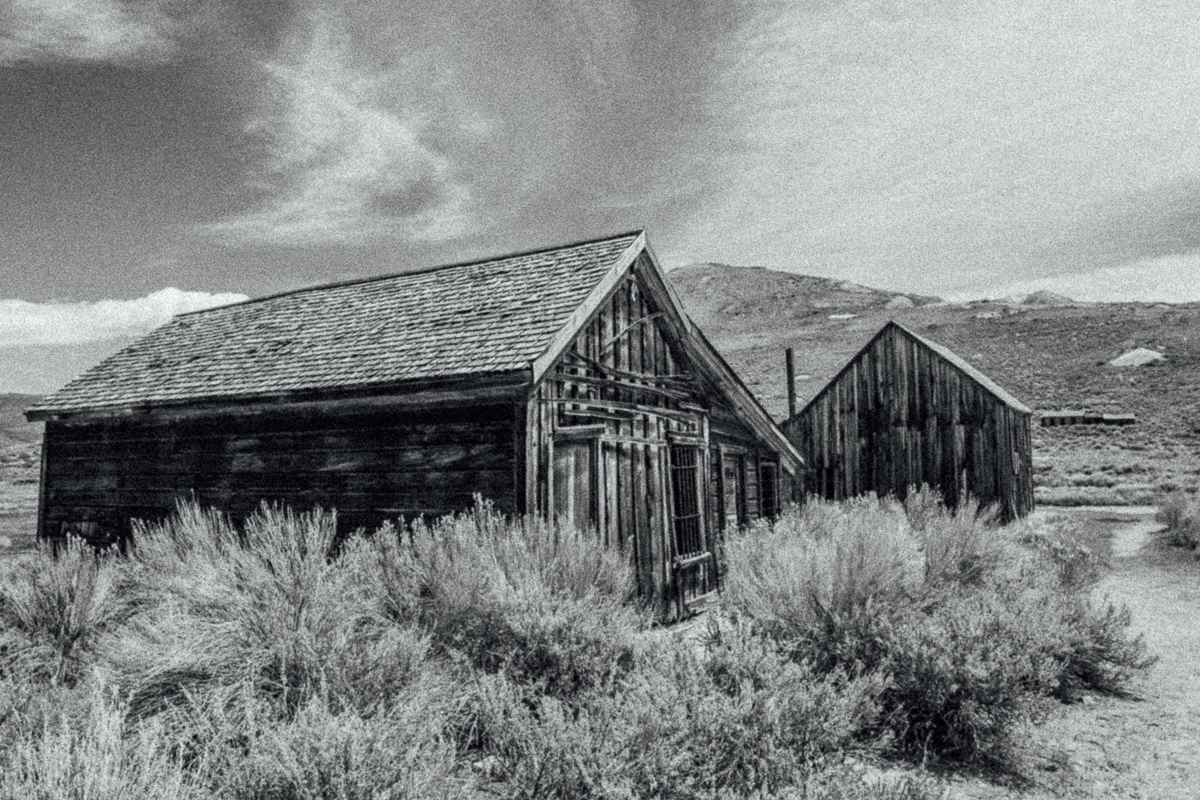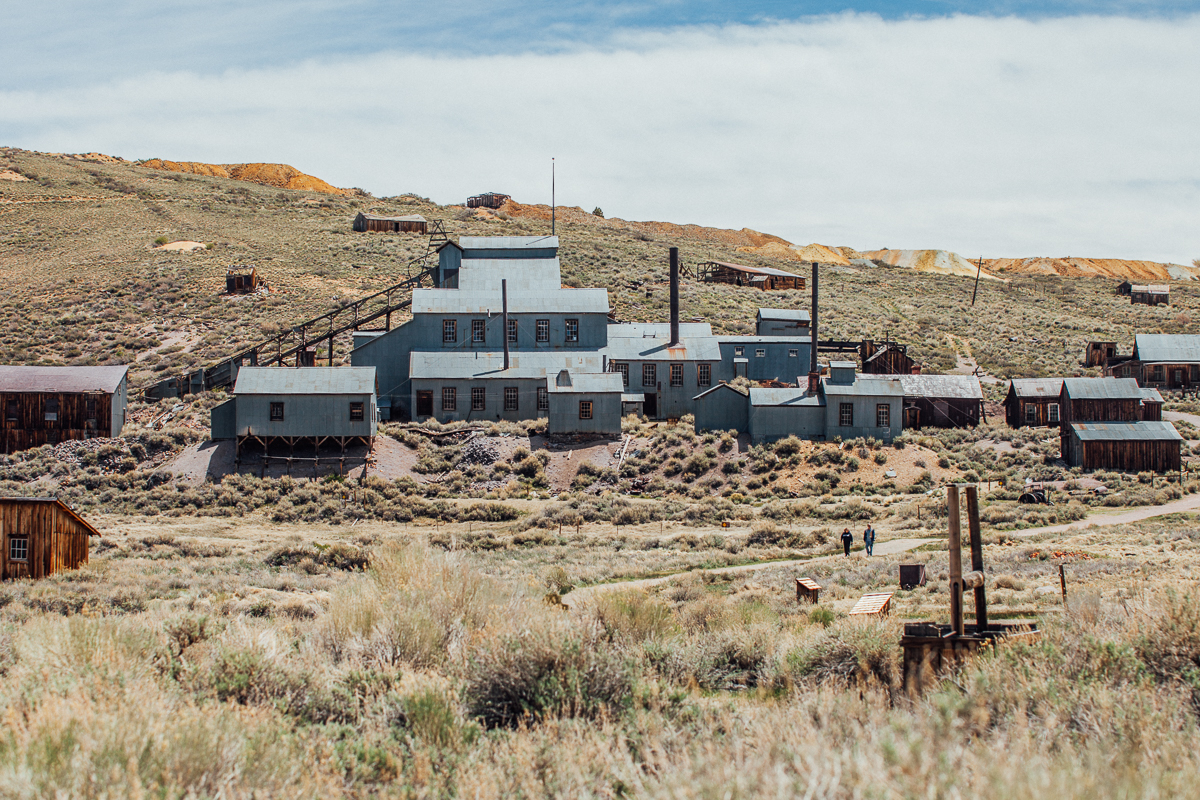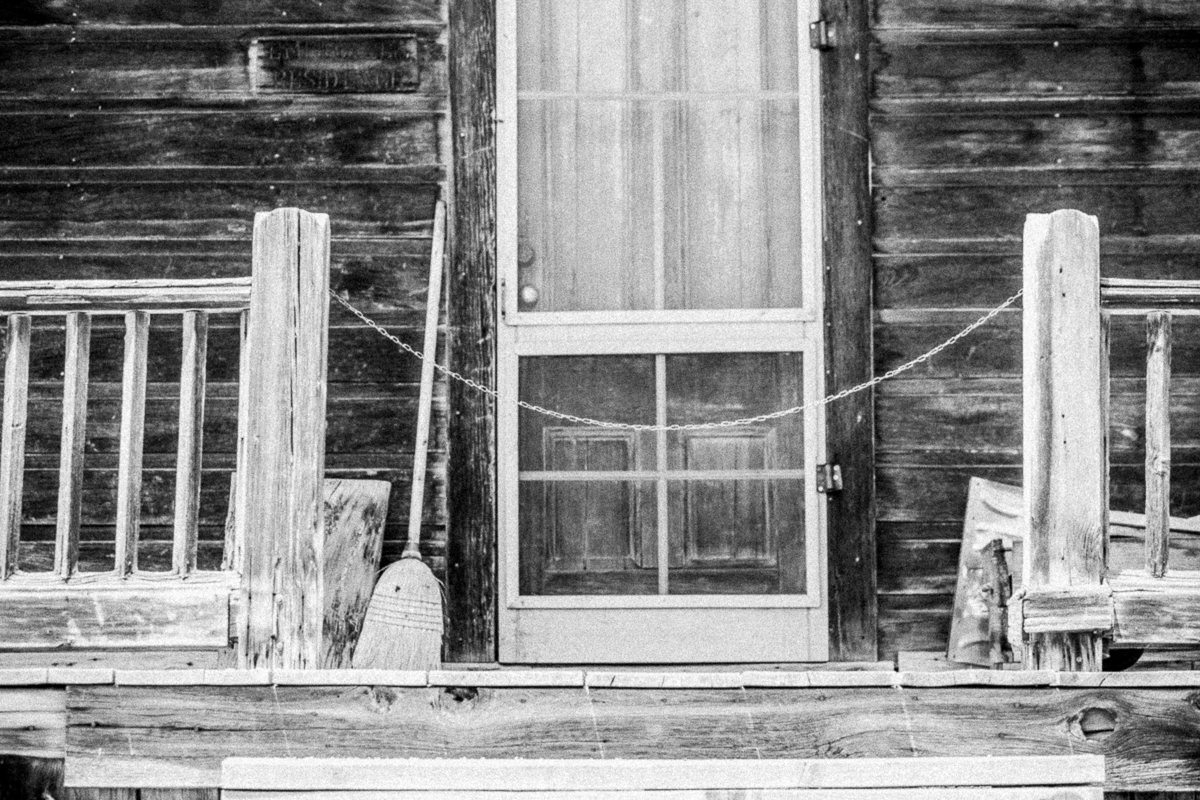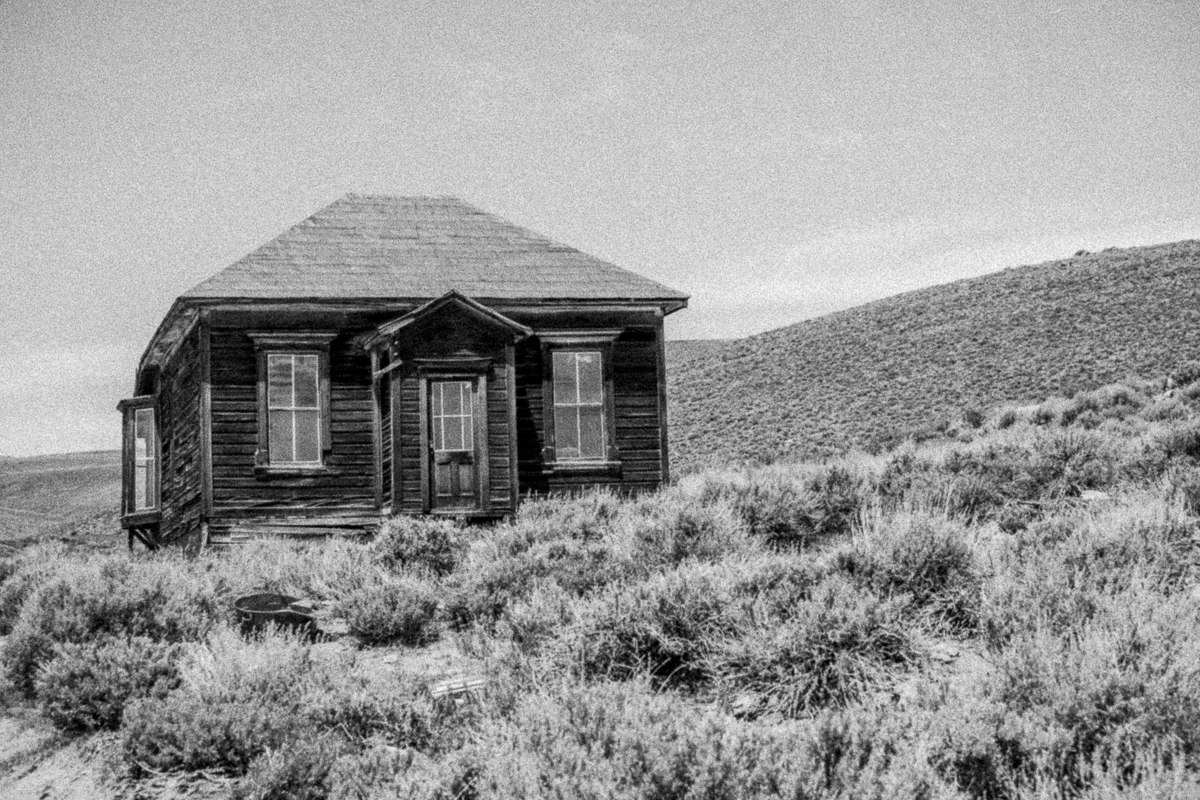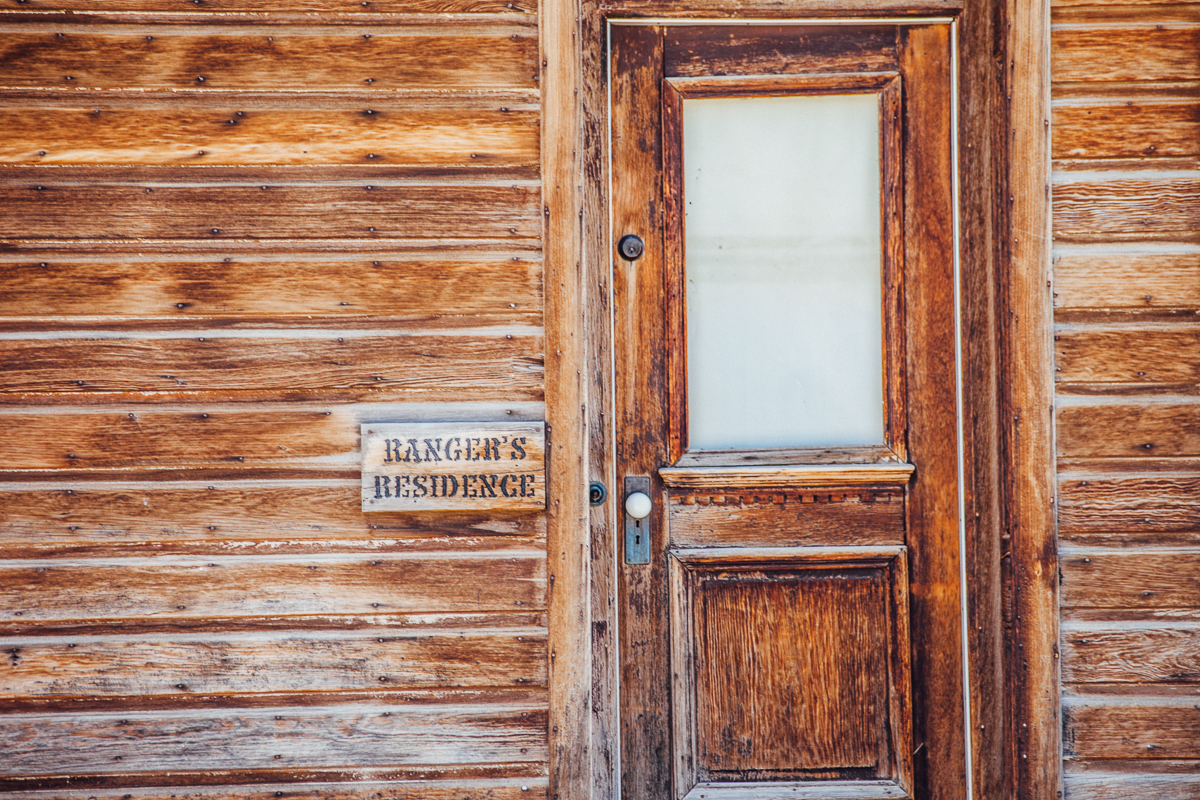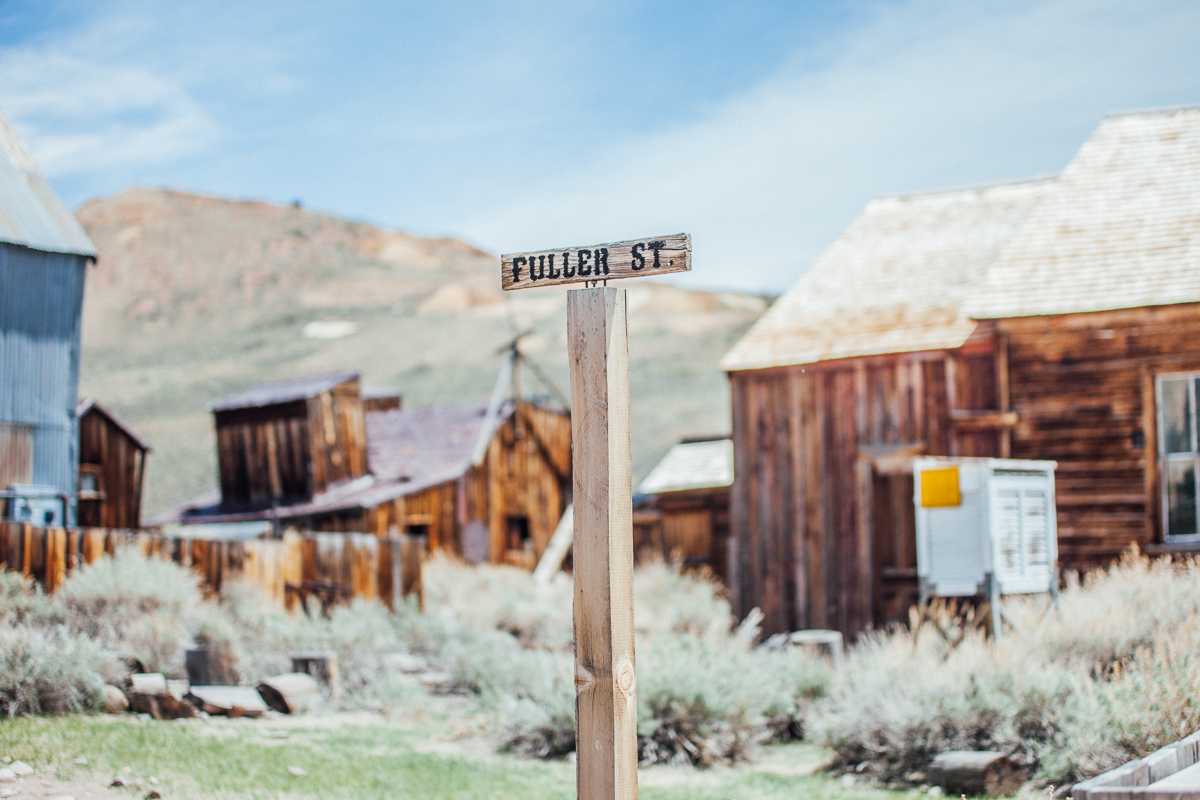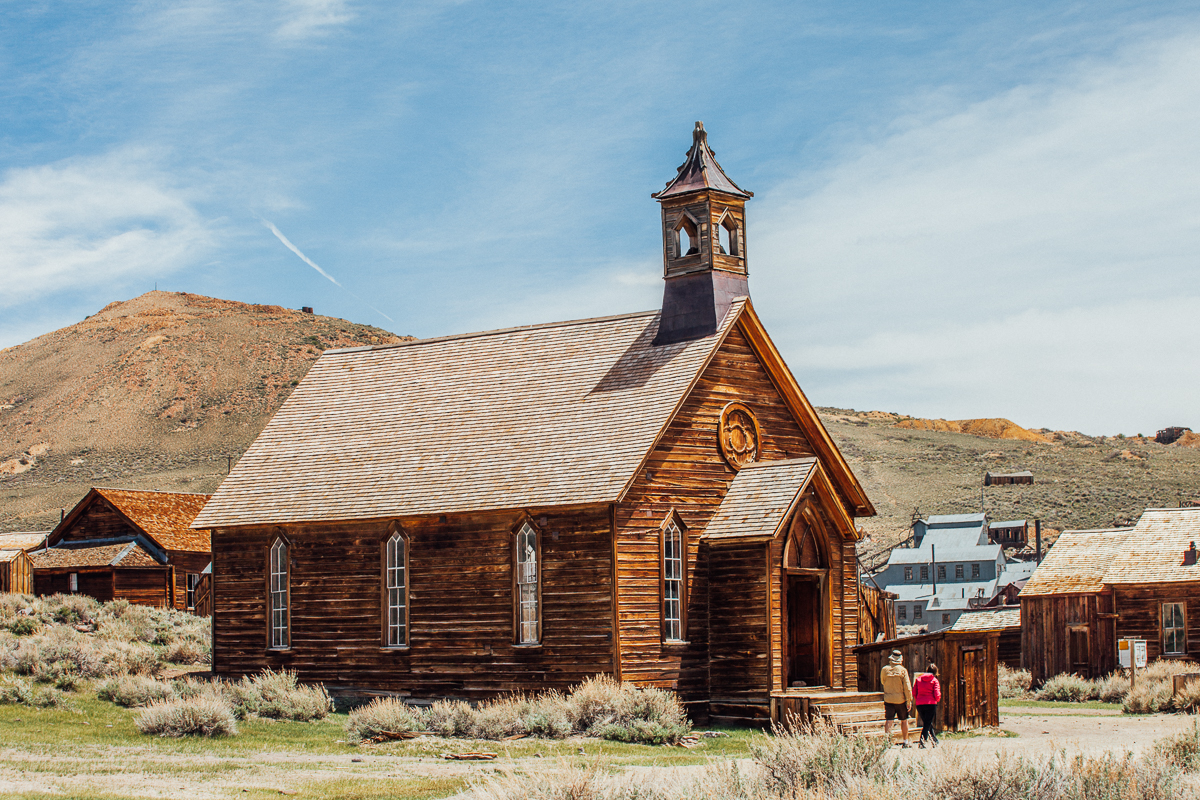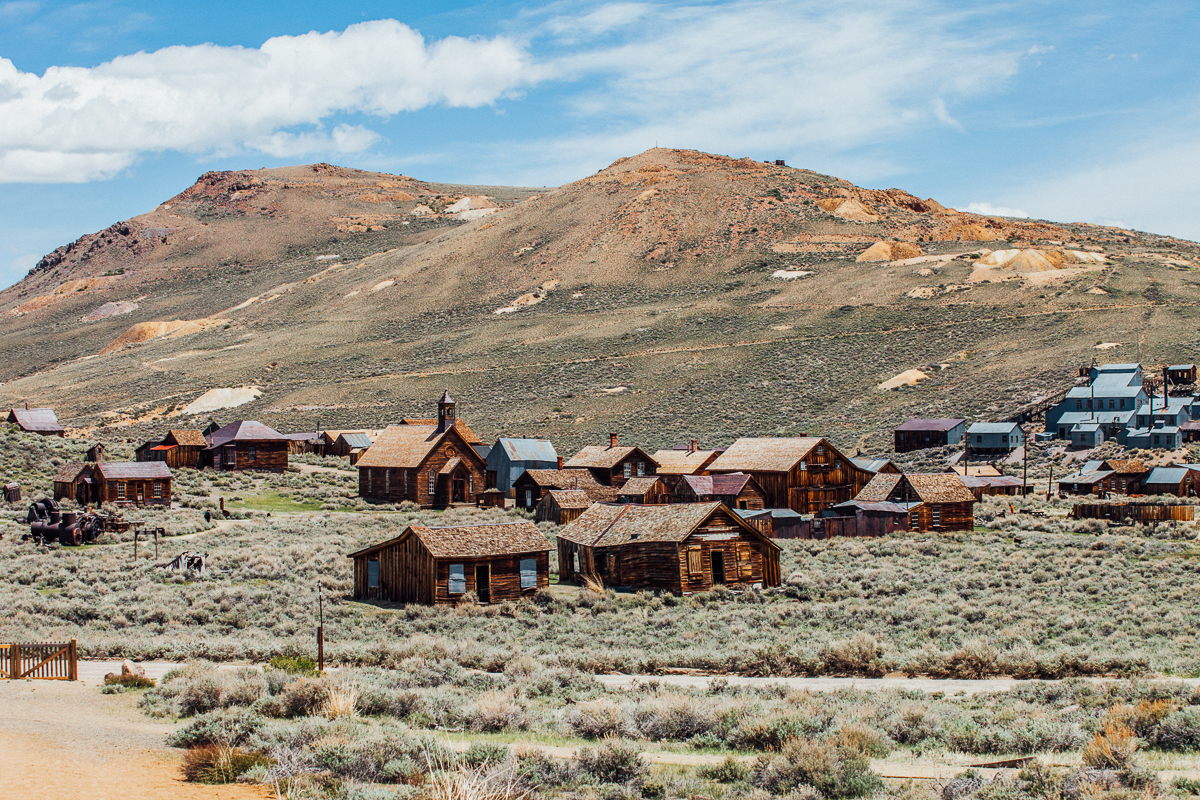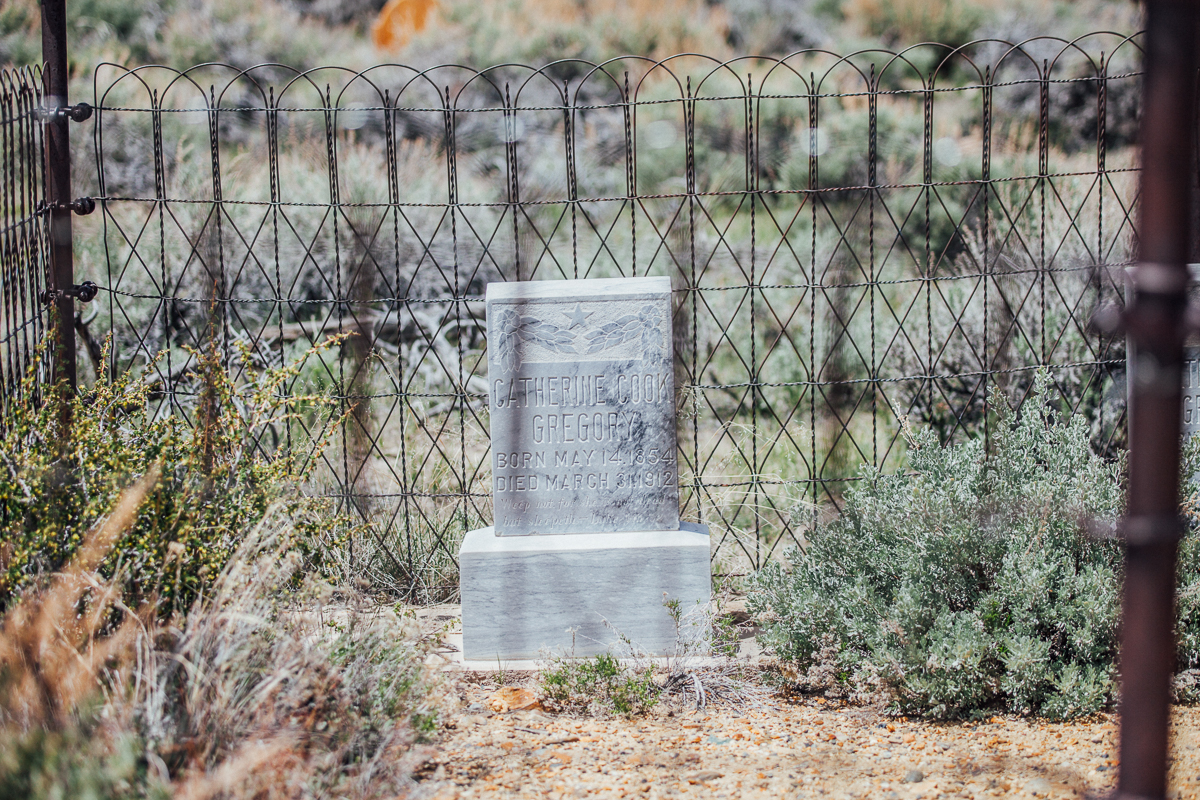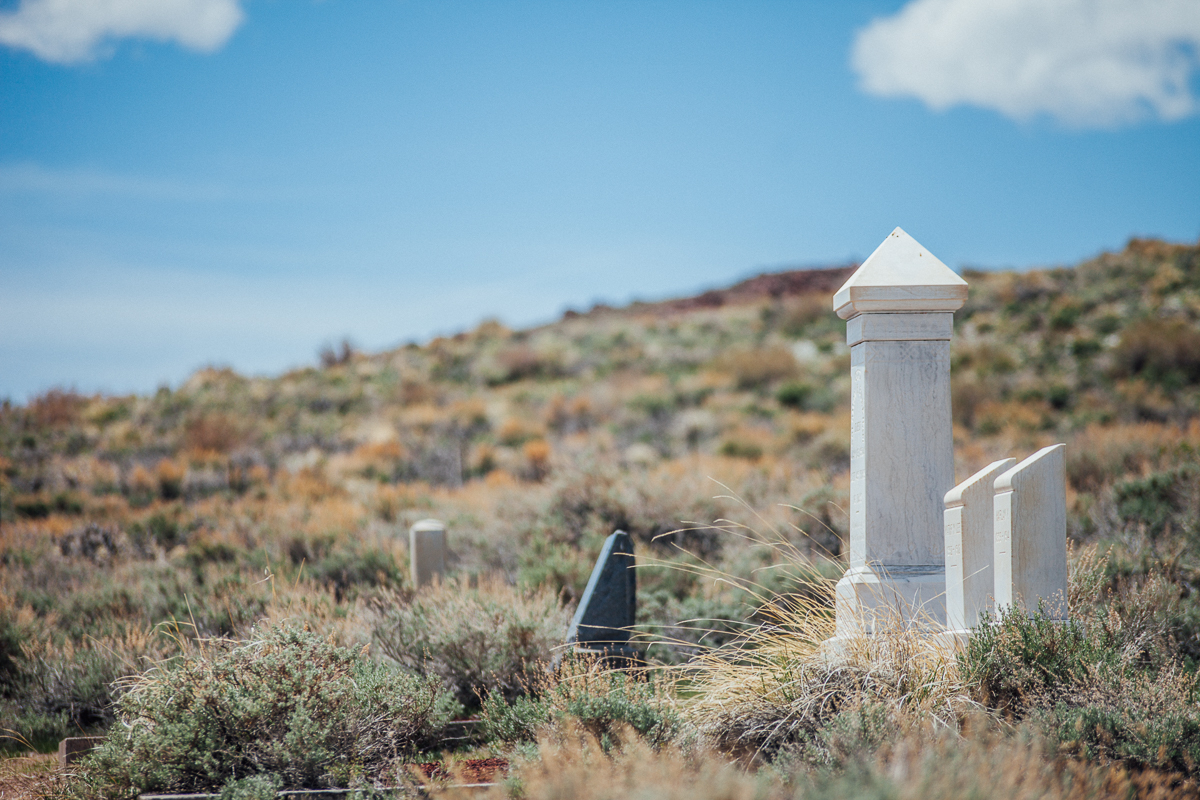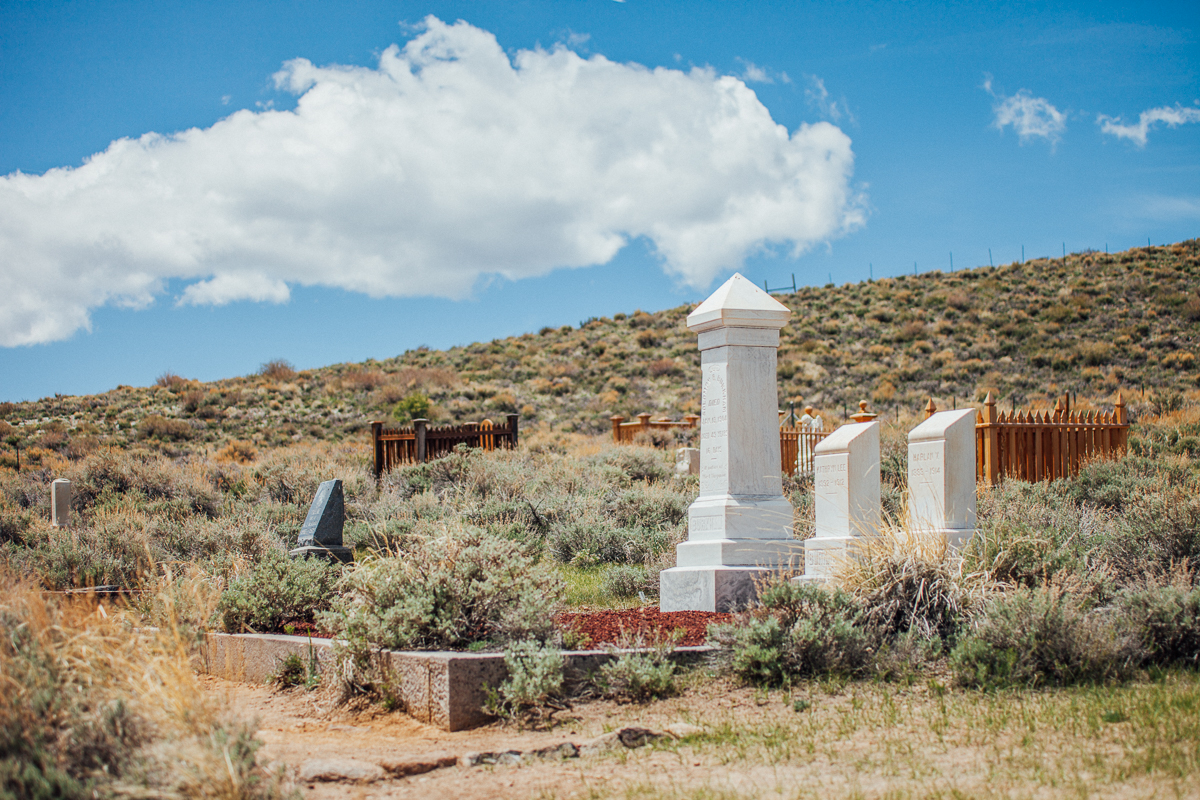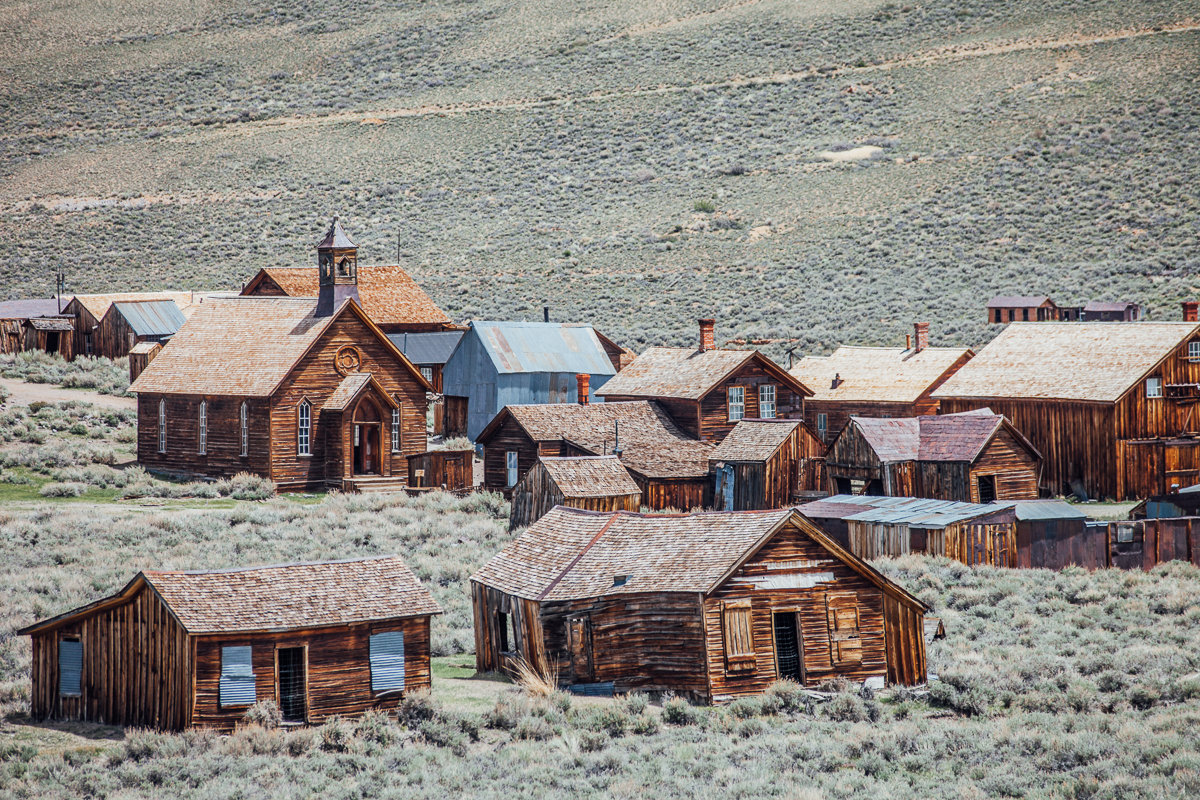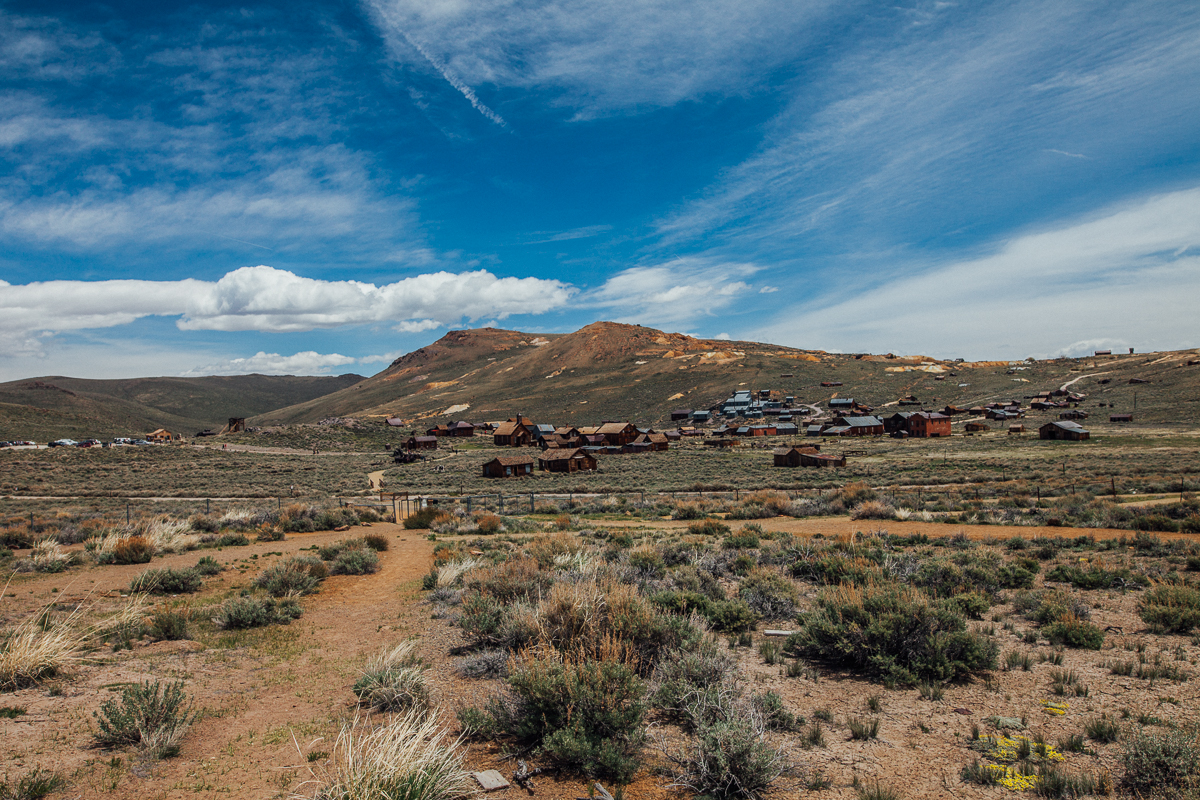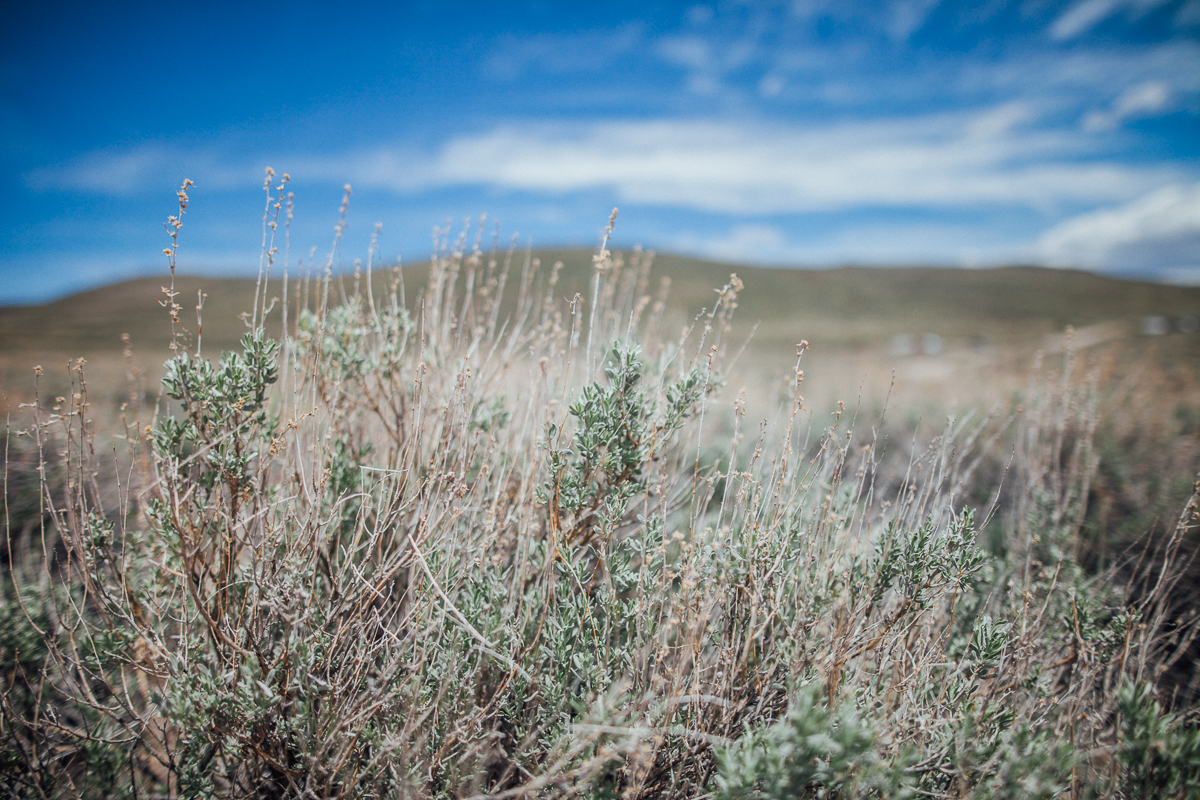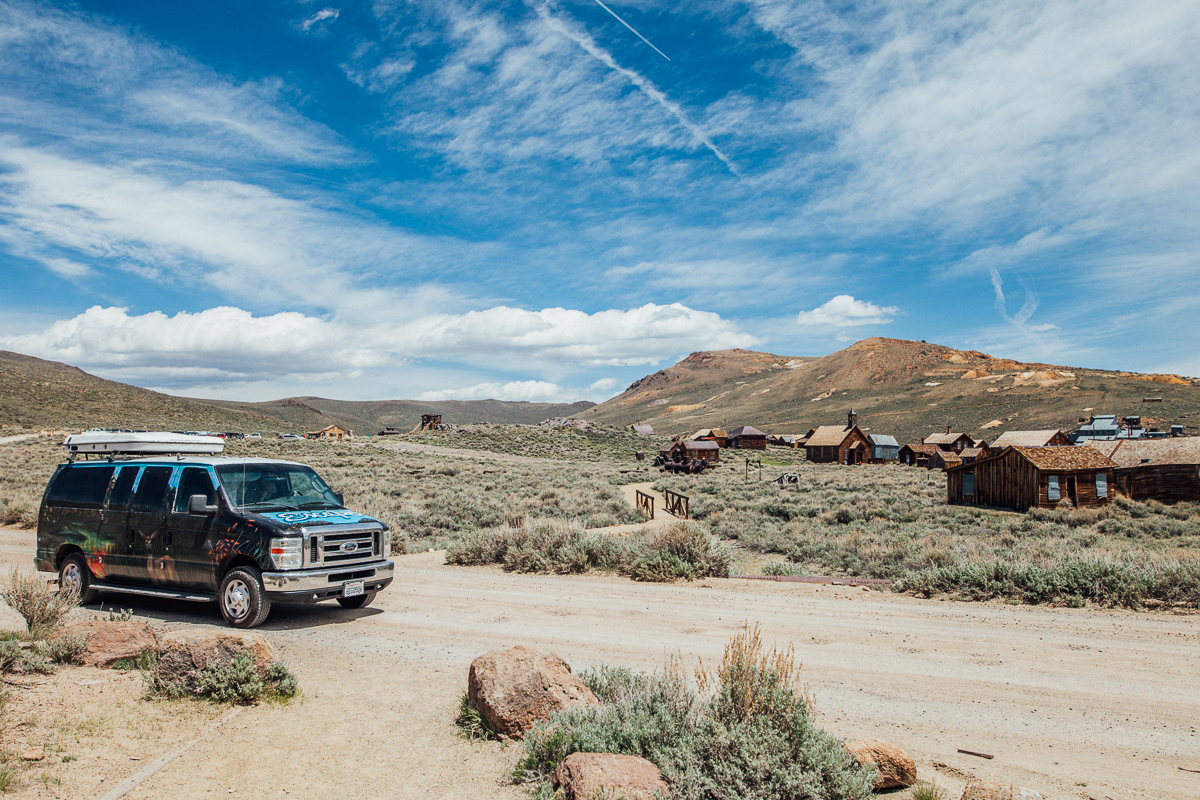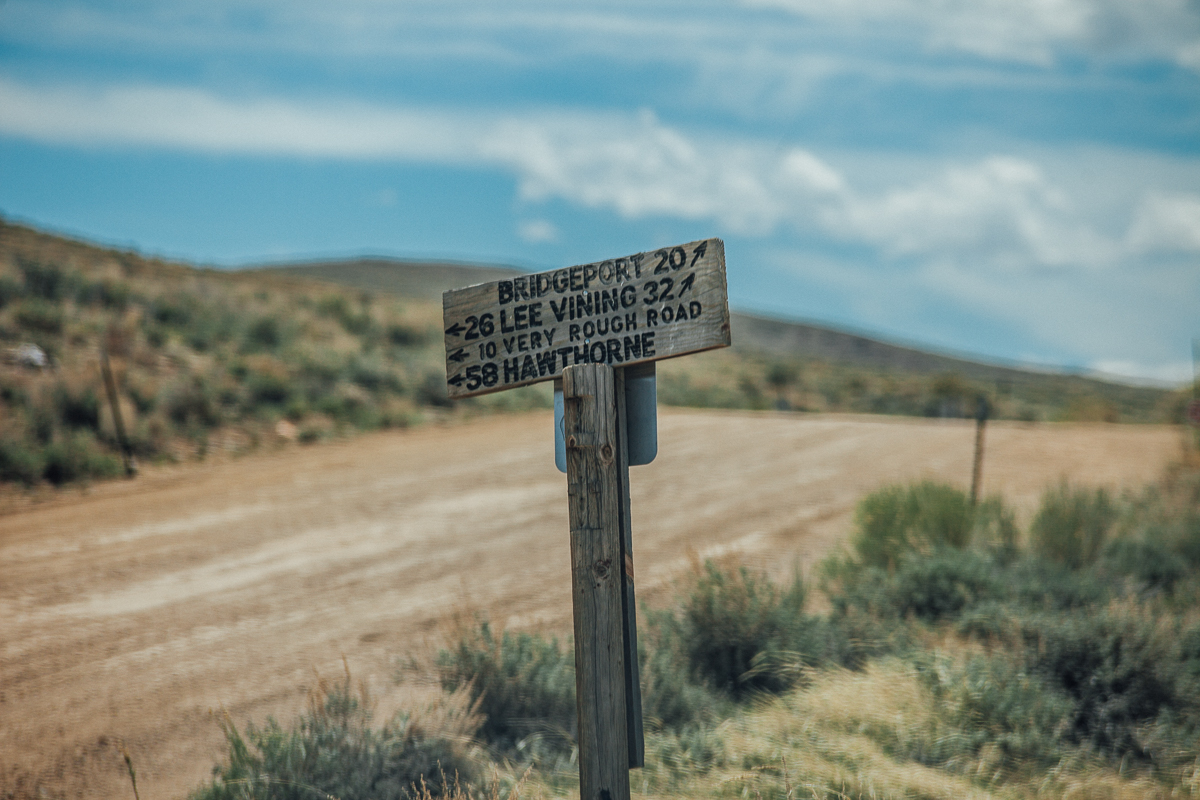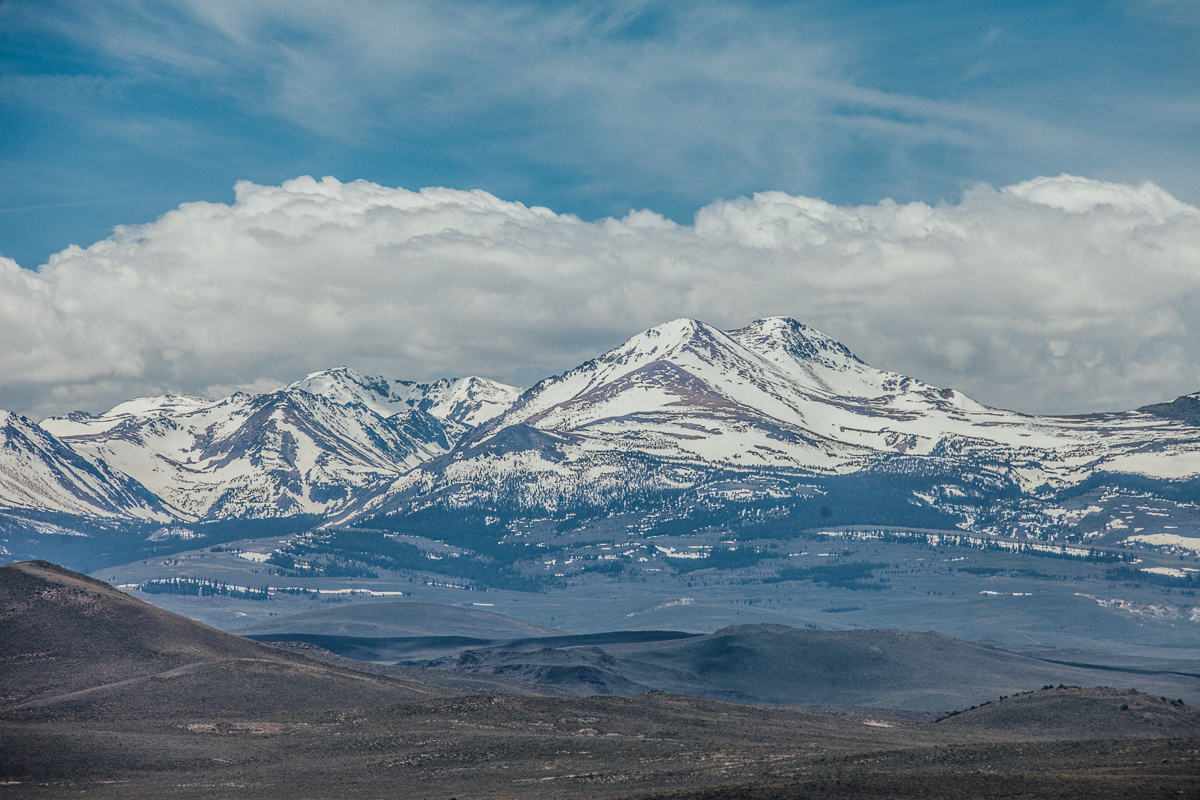 "Today this once thriving mining camp is visited by tourists, howling winds and an occasional ghost." – Parks.ca.gov