Going-to-the-Sun Road i Glacier National Park
Going-to-the-Sun Road is a gorgeous stretch of road in the middle of Glacier National Park in Montana. It's one of the most beautiful roads in the United States with over 80 kilometers of magical landscapes, gorgeous views and narrow  roads. You know, all the things that make a great roadtrip a fantastic roadtrip.
The road is located in the middle of the Rocky Mountains. This road is the only one that takes you straight through Glacier National Park. If you don't want to, or can't, drive this road then you need to make a detour via Highway 2 to get between the western and eastern parts of the national park.
There is plenty to see and do in the national park but one of the attractions is actually just to drive this road. Preferably back and forth if you have enough time. Why? Well, you'll be able to experience everything twice.
Driving tip: if you're more than one driver – definitely try to change drivers every now and then. It can be difficult to keep track of the narrow road while you're trying to look at the landscape surrounding you. By drive the road back and forth and also changing drivers, you'll all get a great opportunity to both drive and marvel at the breathtaking views in front of you.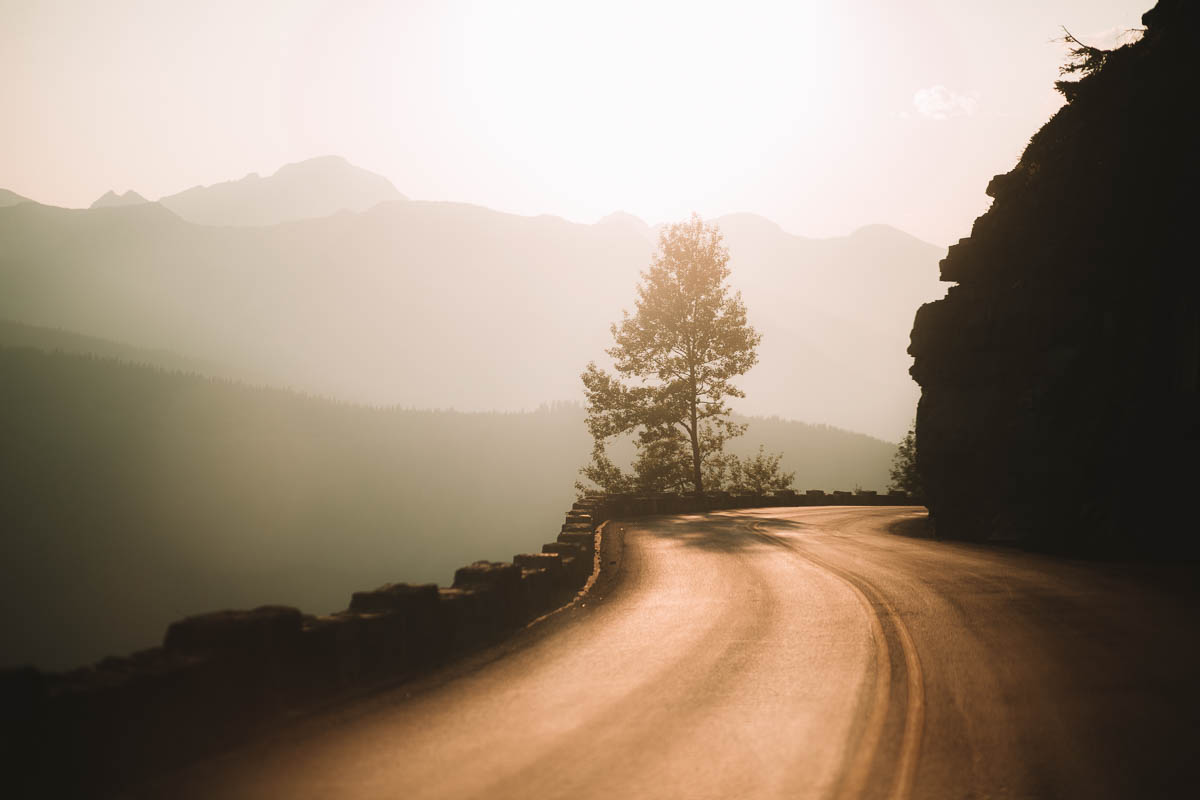 Some facts about Going-to-the-Sun Road
The road was opened in 1933 and has been designed to blend in with its surroundings. This makesit sometimes hard to actually see exactly where the road it going when you're standing and looking out over the landscape. Only natural materials were used, many of which came from the park itself.
At Logan Pass you'll cross the Continental Divide (the North American watershed) at an altitude of 2026 meters above sea level. This is also the highest point on the road.
It takes at least 2 hours to drive the entire Going-to-the-Sun Road – without any stops.
There are no gas stations along Going-to-the-Sun Road so fill the tank before heading into the park.
There are picnic areas at Rising Sun, Avalanche Creek, Sprague Creek and Apgar.
There are three visitor centers along the Going-to-the-Sun Road with toilets, information about the park and walks, exhibitions and you can also add water here.
St. Mary Visitor Center
Logan Pass Visitor Center
Apgar Visitor Center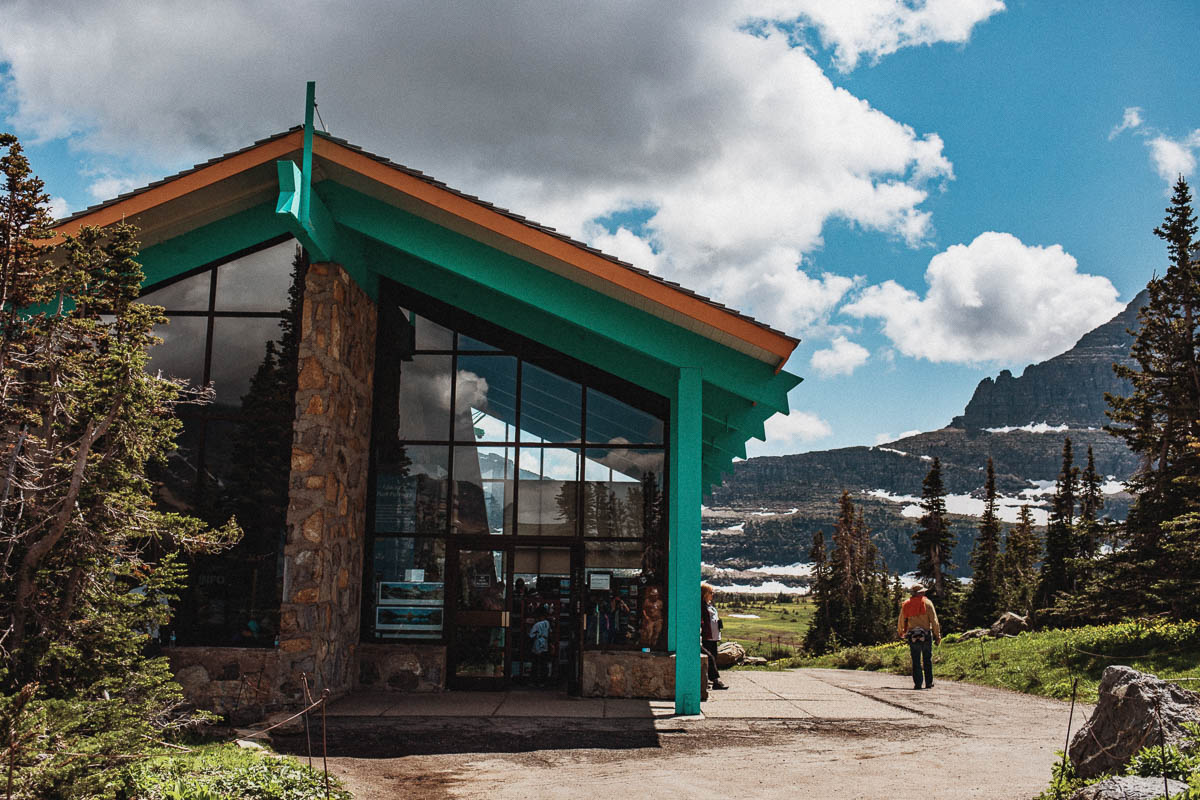 When is Going-to-the-Sun Road open for traffic?
Going-to-the-Sun Road normally opens in early June and is open until mid-October.
It is the amount of snow that determines when the road is opened. During 2011 the road didn't open until July 13 because of the snow. You can keep an eye out for up-to-date information on Going-to-the-Sun Road here. You can also check the statistics for previous opening and closing dates here.
Plowing Going-to-the-Sun Road takes a long time due to huge amounts of snow
It can be very difficult to plow this road because of the huge amount of snow that can fall in this part of the country. In fact, it is one of the most difficult roads to plow in all of North America.
There may be over 7 feet of snow at Logan Pass but even more just east of the pass at a place known as Big Drift. It takes about ten weeks to plow the road.
Vehicle restrictions along Going-to-the-Sun Road
You can, however, drive to Avalanche Creek on the west side and to the Rising Sun area on the east side.
It is also recommended that you do not drive this road with a vehicle taller than 3 meters (10 ft) as it is not safe to pass safely between Logan Pass and a hairpin curve named "the Loop".
The speed limit along Going-to-the-Sun Road is 45 km / h in the lower elevations and 25 km / h in the steeper and winding parts of the road.
Going-to-the-Sun Road is the only one that has been registered in all of the following categories
National Historic Place
National Historic Landmark
Historic Civil Engineering Landmark
Going-to-the-Sun Road begins (or ends depending on where you come from) in St. Mary. The road then takes you all the way to West Glacier. The name itself, Going-to-the-Sun Road, comes from a nearby mountain of the same name.
I recommend spending at least one full day driving the Going-to-the-Sun Road and stopping at any vantage point that is along the way. This list begins in St. Mary and ends in West Glacier. If you start in West Glacier, just read the list from end to start.
If you do not have access to your own car but still want to experience the Going-to-the-Sun Road then you can either ride the famous Red Bus Tour or ride the national park's own shuttle buses which are free.
Stops on the Going-to-the-Sun Road
St. Mary Visitor Center
Rising Sun
Wild Goose Island Overlook
Sun Point / Baring Falls
Sunrift Gorge
St. Mary Falls
Jackson Glacier Overlook
Siyeh Bend
East Side Tunnel
Lunch Creek Hill
Logan Pass
Oberlin Bend
Big Bend
Paradise Meadow
Weeping Wall
Haystack Falls
Bird Woman Falls Overlook
Heaven's Peak & The Loop
Avalanche Creek
McDonald Falls
Johns Lake
Lake MacDonald
Apgar Village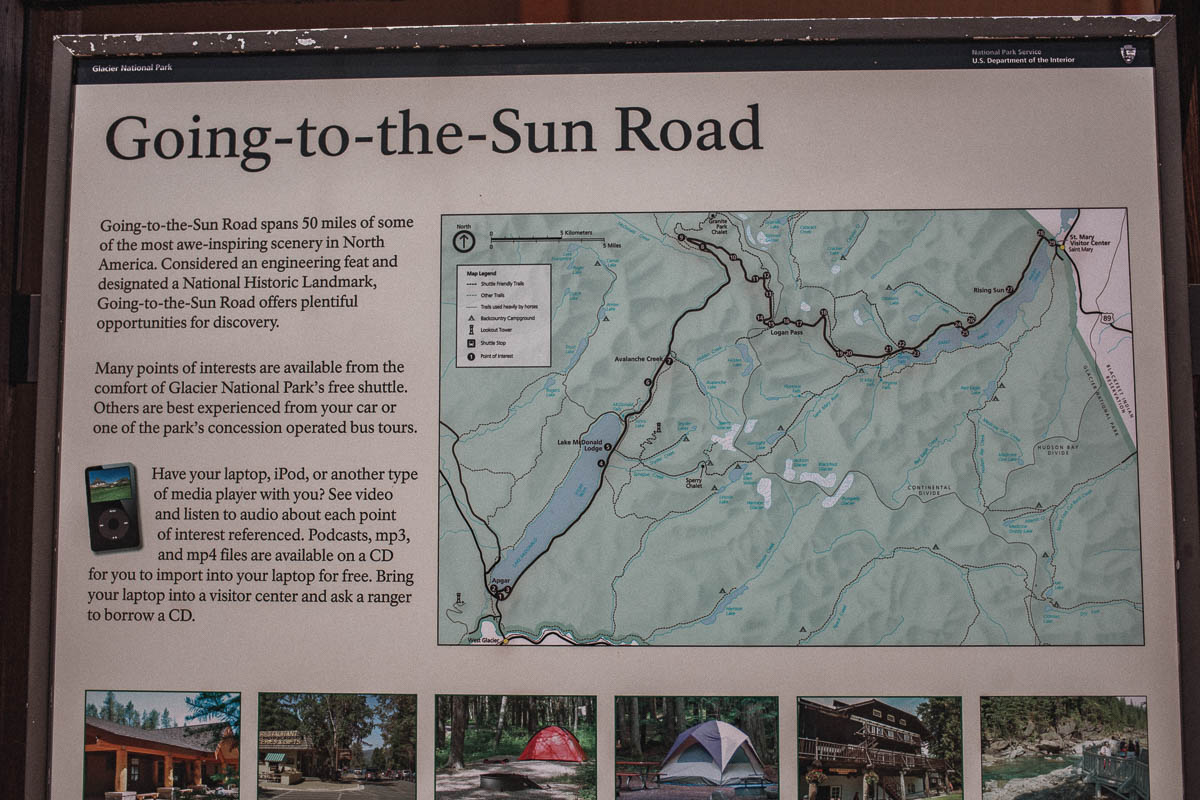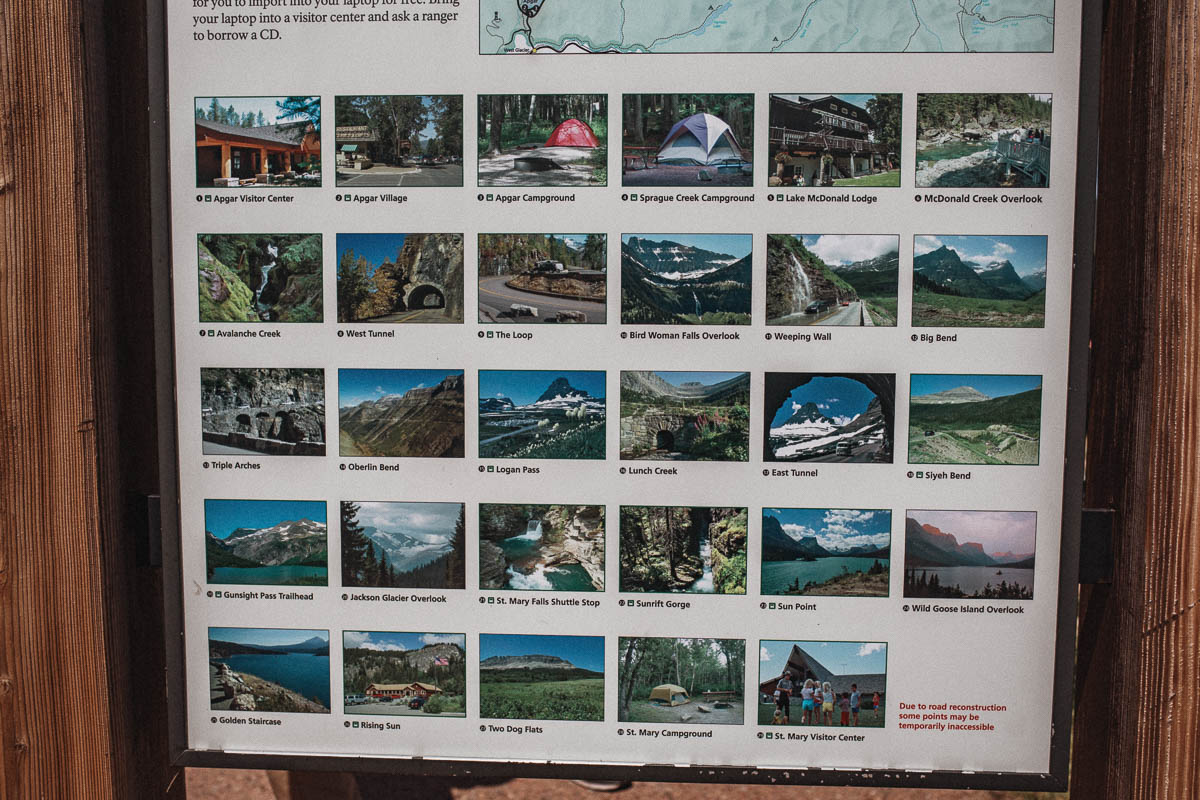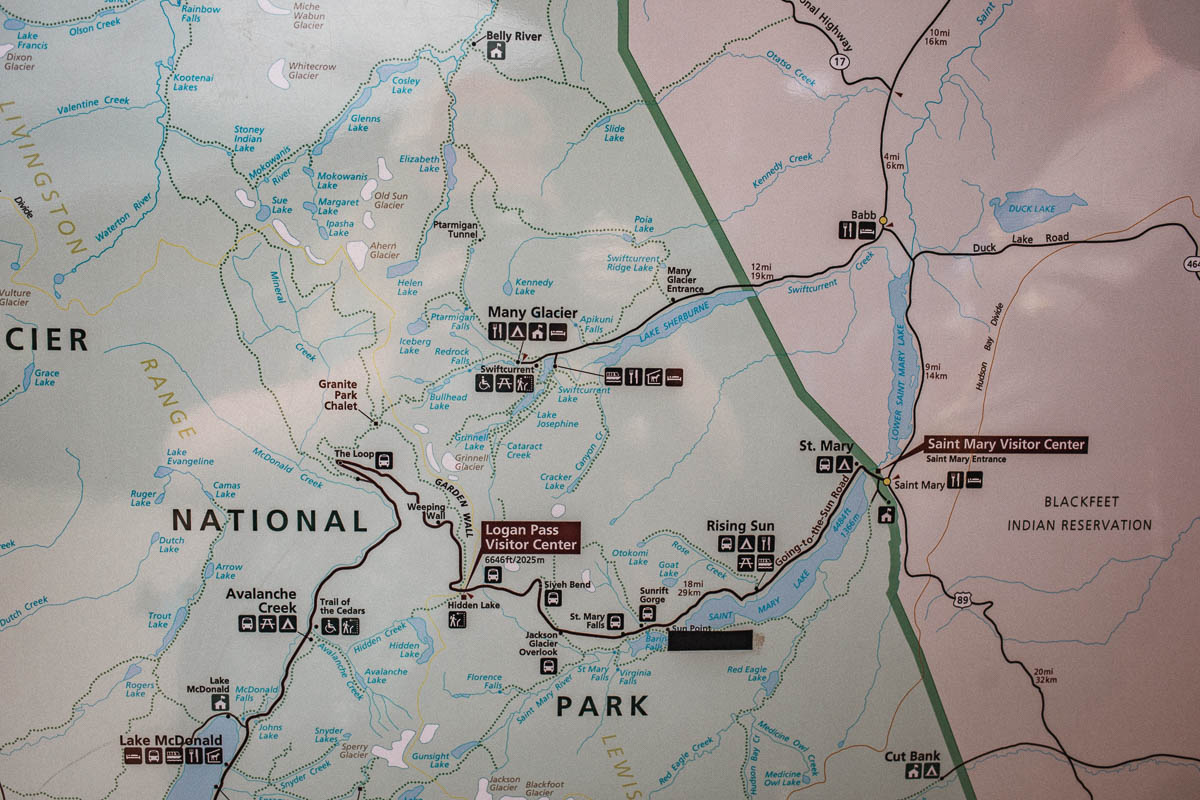 St. Mary Visitor Center
You will find St. Mary Visitor Center in St. Mary on the east side of the park. Here you will find information about Glacier National Park, exhibitions about the park, a small shop and toilets. You can also sign up for permits for backcountry hikes that can be done in the park.
You also have a beautiful view of the mountains and glacier peaks from here.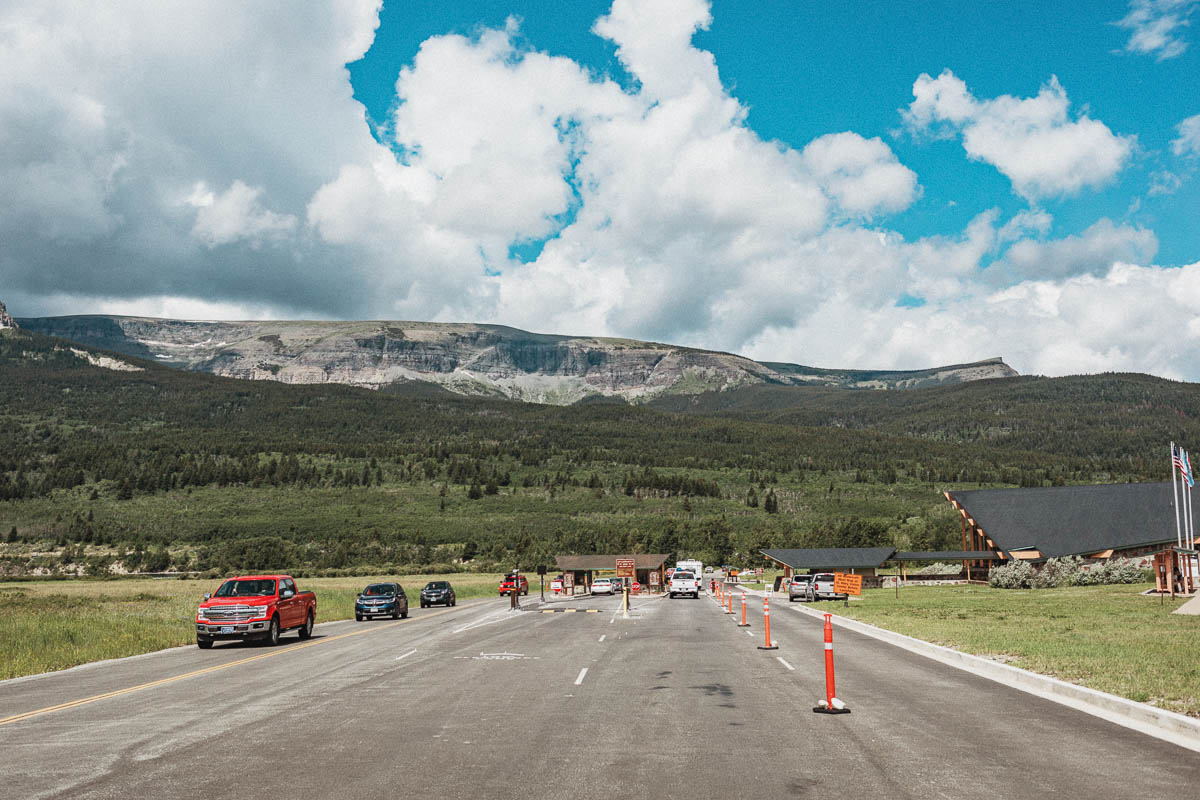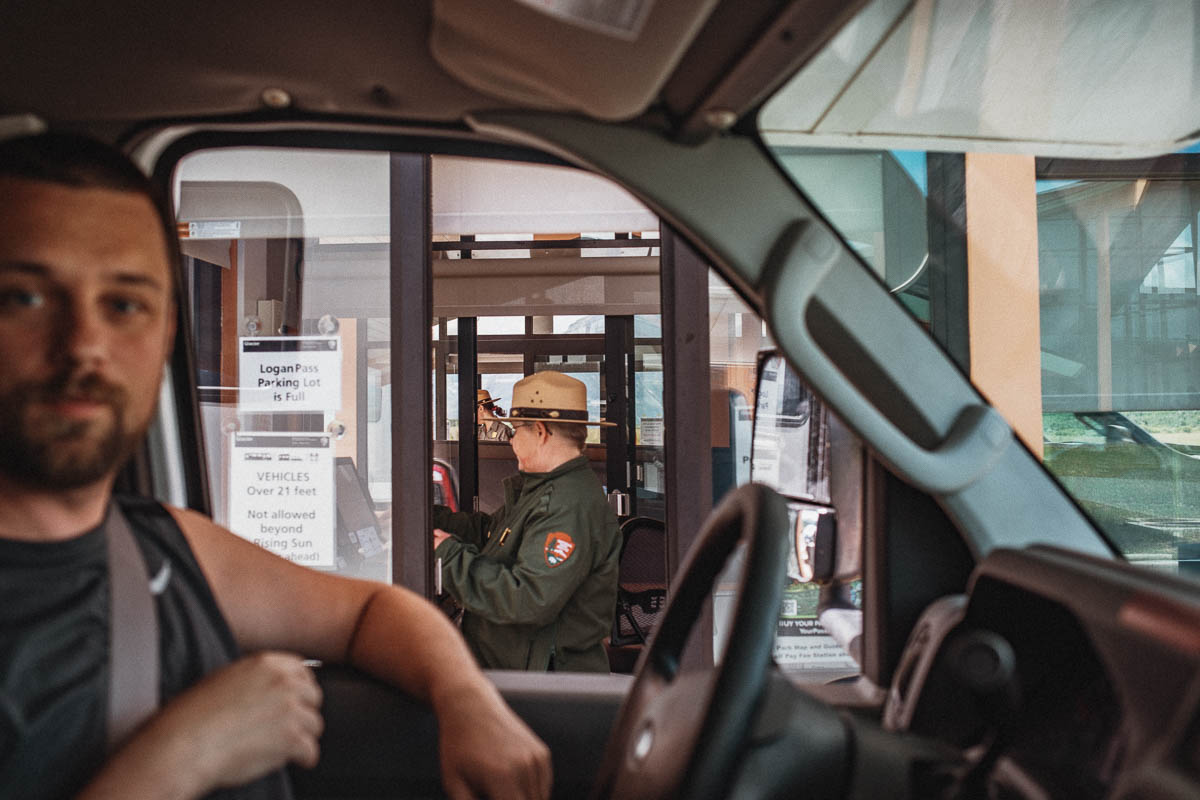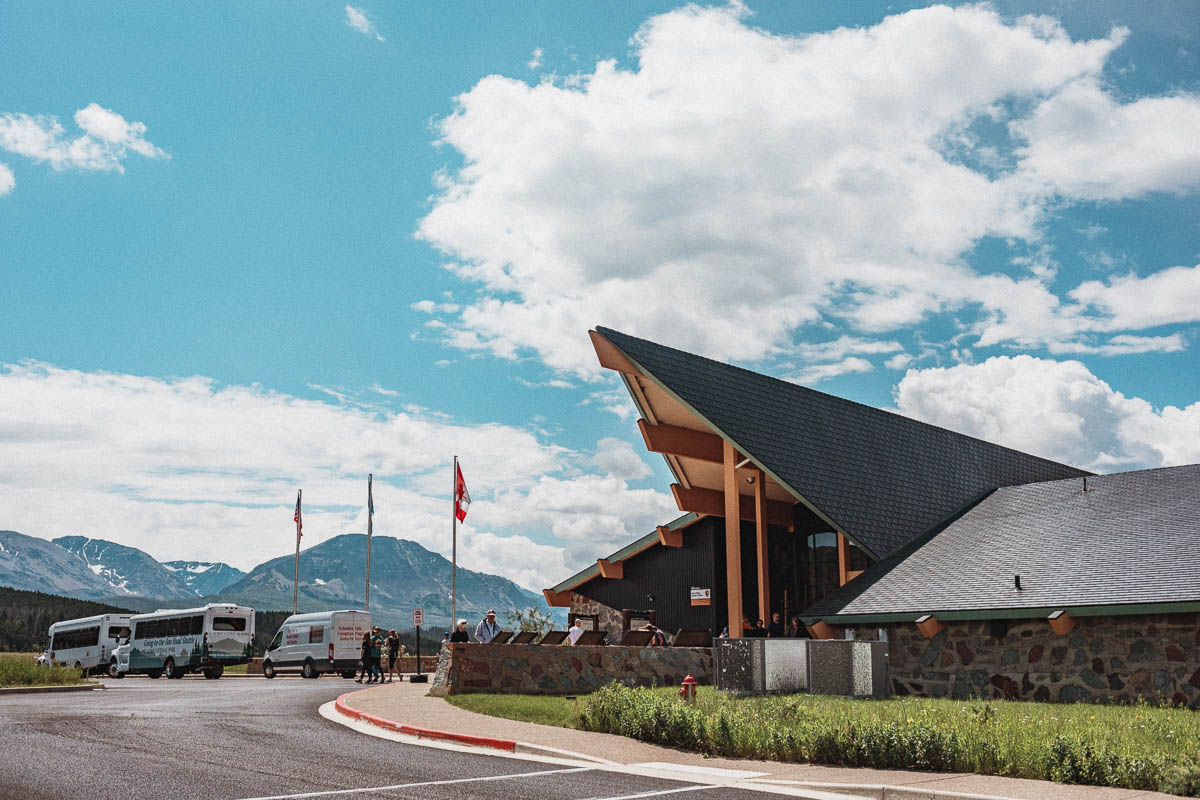 Rising Sun
Rising Sun is the place where the "mountains meet the prairie" and here you will find a motel, a campsite and toilets. It is also the last stop where there is a restaurant. Keep this in mind and make sure that you have either already eaten before you start your road trip along the Going-to-the-Sun Road or that you have food and/or snacks with you. The next restaurant can be found in West Glacier.
Hikes that starts in Rising Sun
Otokomi Lake – 8,3 km (5.5 miles) one way
Elevation gain: 1,900 ft (579 m)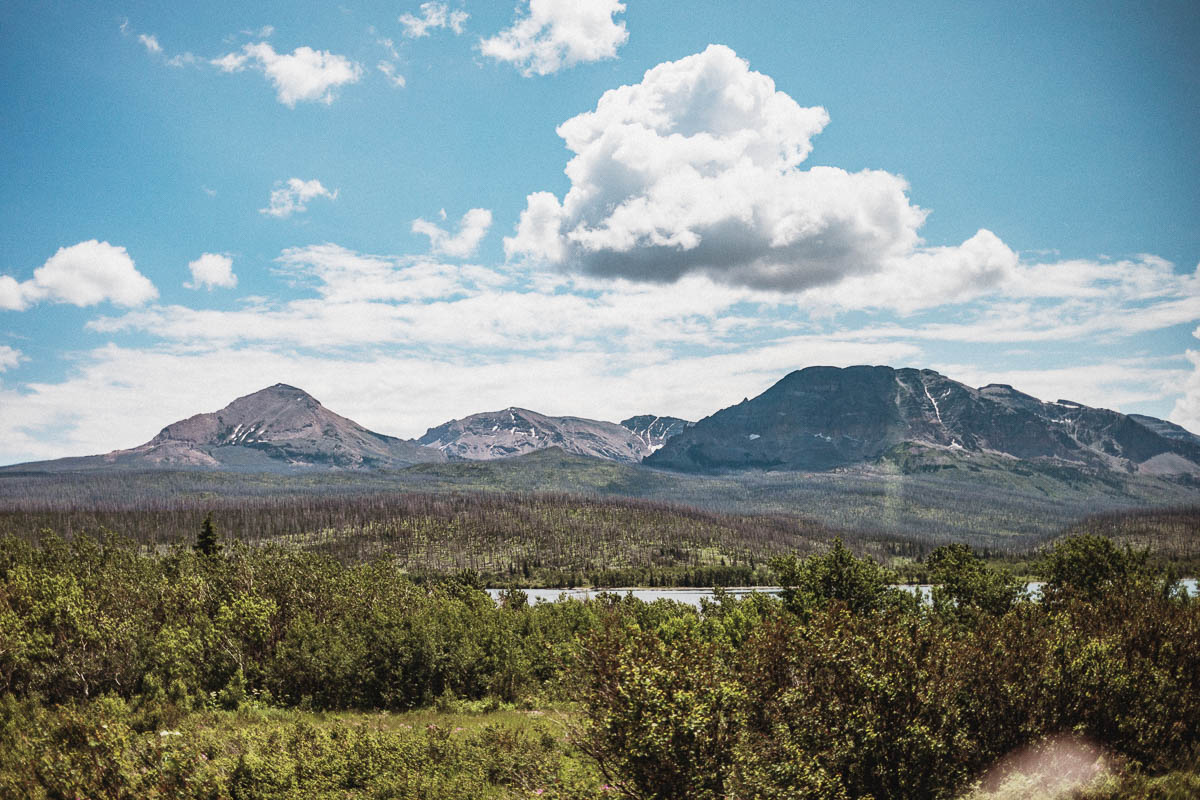 Rising Sun Boat Dock
The boat trips in St. Mary Lake leaves from this stop. But even if you do not go on a boat trip, you can take the opportunity to enjoy the view from the boat dock.
Take the boat to Baring Falls Boat Dock and start your hike there:
St. Mary Falls – 2,4 km (1.5 miles)
Virginia Falls – 3,5 km (2.2 miles)
Sunrift Gorge – 0,3 km (0.3 miles)
After your hike you'll either have to walk the same way back or catch the shuttlebus to/from St. Mary Falls Shuttle Stop back to the Rising Sun Boat Dock if you've parked your car there.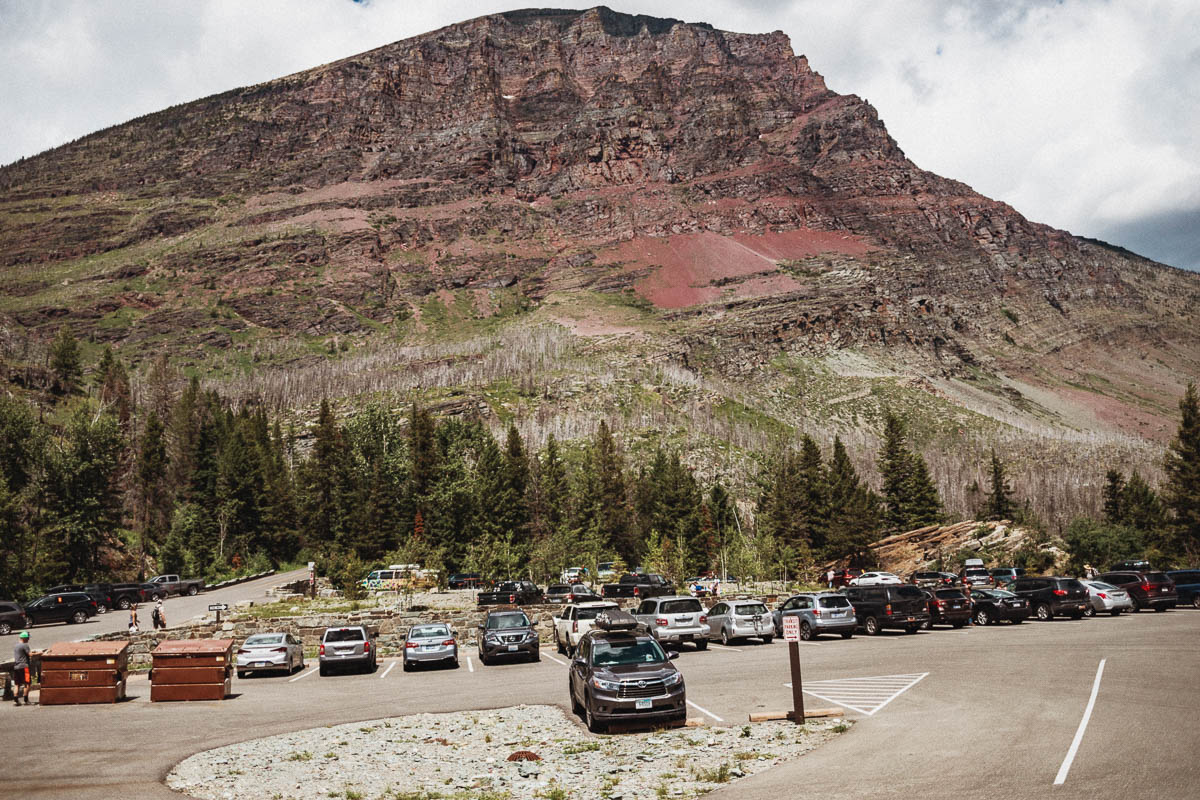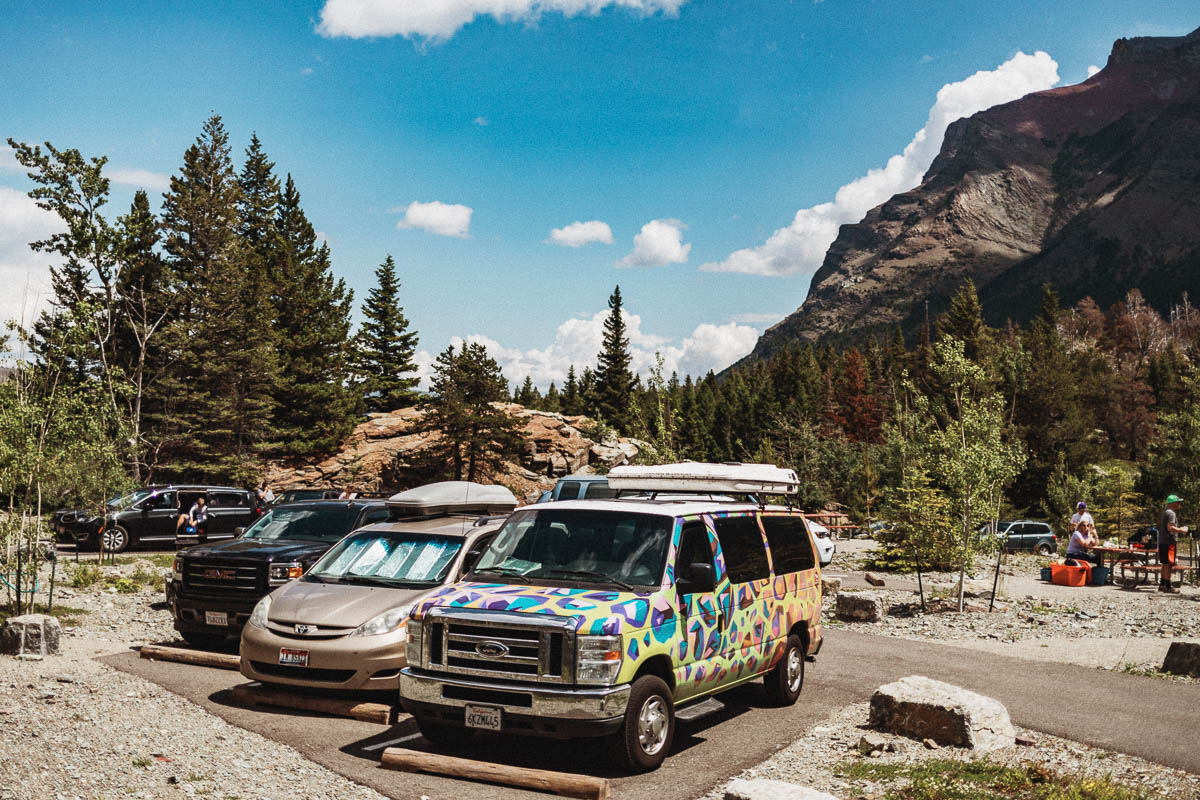 Wild Goose Island Overlook
One of the most iconic images taken inside Glacier National Park is from this place called Wild Goose. Here you get a view of St. Mary's Lake and the small island, Wild Goose Island. Many people like to photograph the sunrise from this place.
The shuttle bus does not stop at this location, but there is parking on both sides of the road.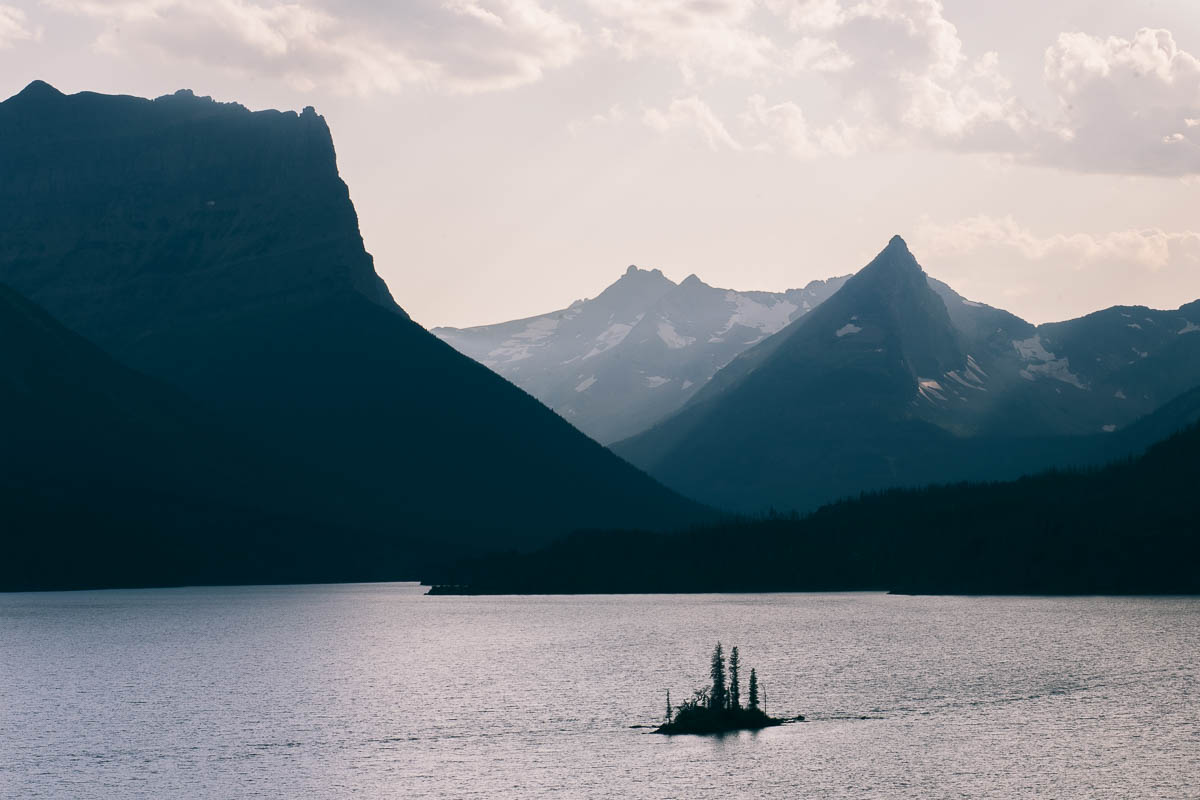 Sun Point
There is a large parking at Sun Point as well as toilets here. From here you can hike out to Sun Point itself – and if you choose to continue along the trail for about 1.6 km you come to the Baring Falls waterfall. There are also two other waterfalls a little further – St. Mary's Falls and Virginia Falls.
Dayhikes starting at Sun Point
Baring Falls – 1,4 km (0.7 miles)
St. Mary Falls – 3,5 km (2.2 miles)
Virginia Falls – 4,6 km (2.9 miles)
Distances = one way.
Sunrift Gorge
Here you have a nice view of the Sunrift Gorge. You walk across the stairs across the road to get to the vantage point. You can also walk down a set of stairs that connect to the footpath to Baring Falls from this location.
Dayhikes atarting at Sunrift Gorge
Baring Falls – 0,5 km
Siyeh Pass Area – 9 km
Siyeh Bend – 16 km
St. Mary Falls – 3,1 km
Virginia Falls – 4,2 km
Distances = one way.
St. Mary Falls
One of the most popular hiking trails in Glacier goes to St. John's. Mary Falls. It is about 2 km easy road there and the road is mostly downhill. Nice but a little harder to go back. There will be a lot of Beargrass here. The actual case falls about 10 meters.
Dayhikes starting at St. Mary Falls
St. Mary Falls – 1,8 km
Baring Falls – 1,6 km
Virginia Falls – 2,9 km
Sunrift Gorge – 1,9 km
Gunsight Pass Trailhead – 6,9 km
Distances = one way.
Jackson Glacier Overlook
This place is popular with many visitors as you have the opportunity to see a glacier without having to walk far. Jackson Glacier is the fifth largest glacier in Glacier. Unfortunately it is shrinking at a fairly rapid rate which also applies to most, if not all, glaciers inside the national park. When Glacier National Park first was created, there were 150 glaciers while today there are only 25 left. By 2030, all glaciers are expected to be gone.
Dayhikes starting at Jackson Glacier Overlook
Deadwood Falls – 2,1 km
Gunsight Lake – ca 10 km
Lake McDonald Lodge – ca 34 km
St. Mary Falls – 5,1 km
Virginia Falls – 6,2 km
Baring Falls – 6,2 km
Siyeh Bend Trail – 4 km
Distances = one way.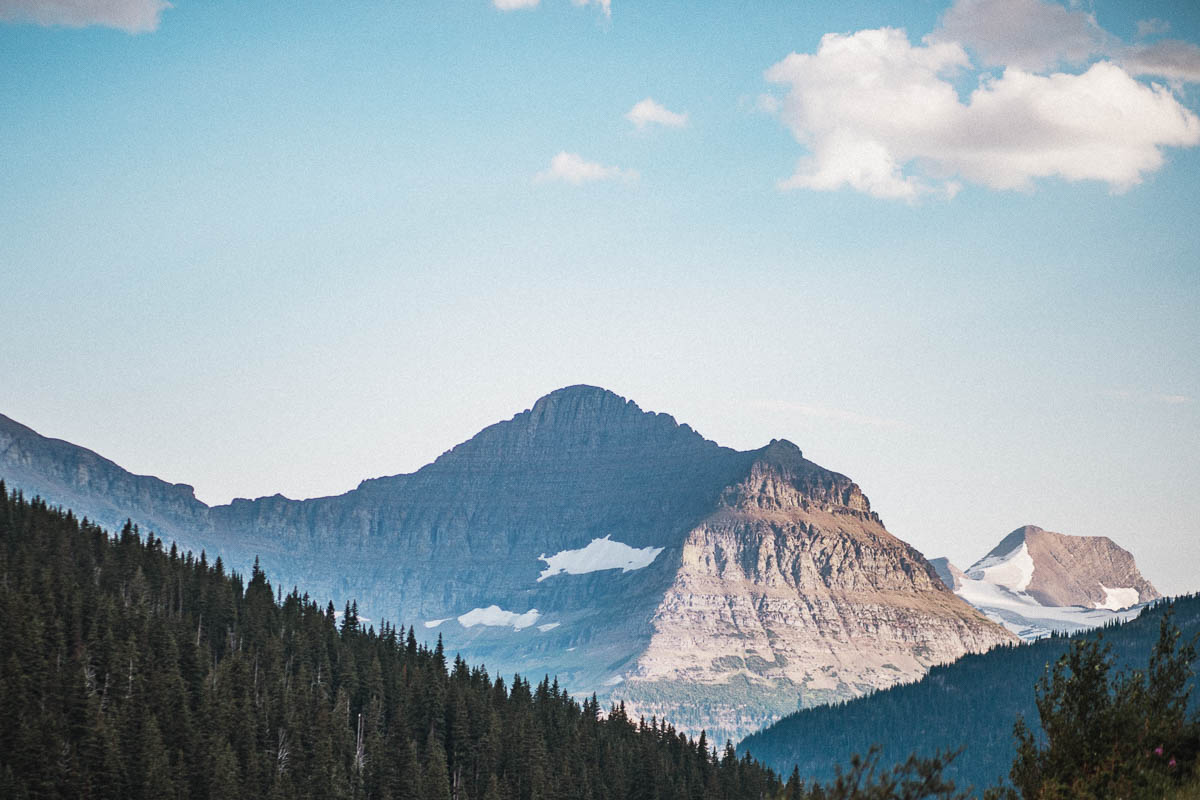 Siyeh Bend
Here begins the Siyeh Pass Loop Trail, which is a hiking trail of approximately 16.7 km. Even though the name whispers that this hiking trail should be a loop, it really isn't. You start the hike here and end at Sunrift Gorge. It's a pretty tough hike and it either requires you to have access to two cars or you'll need to take the shuttle bus one way.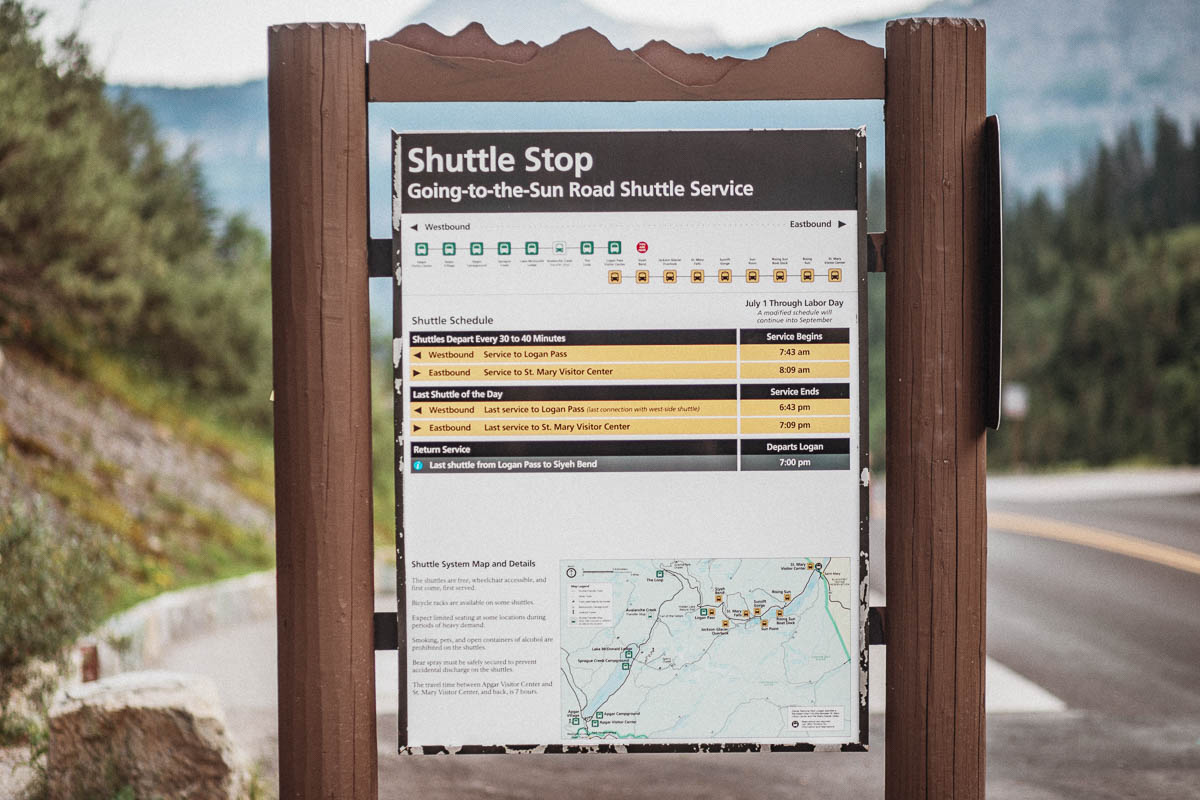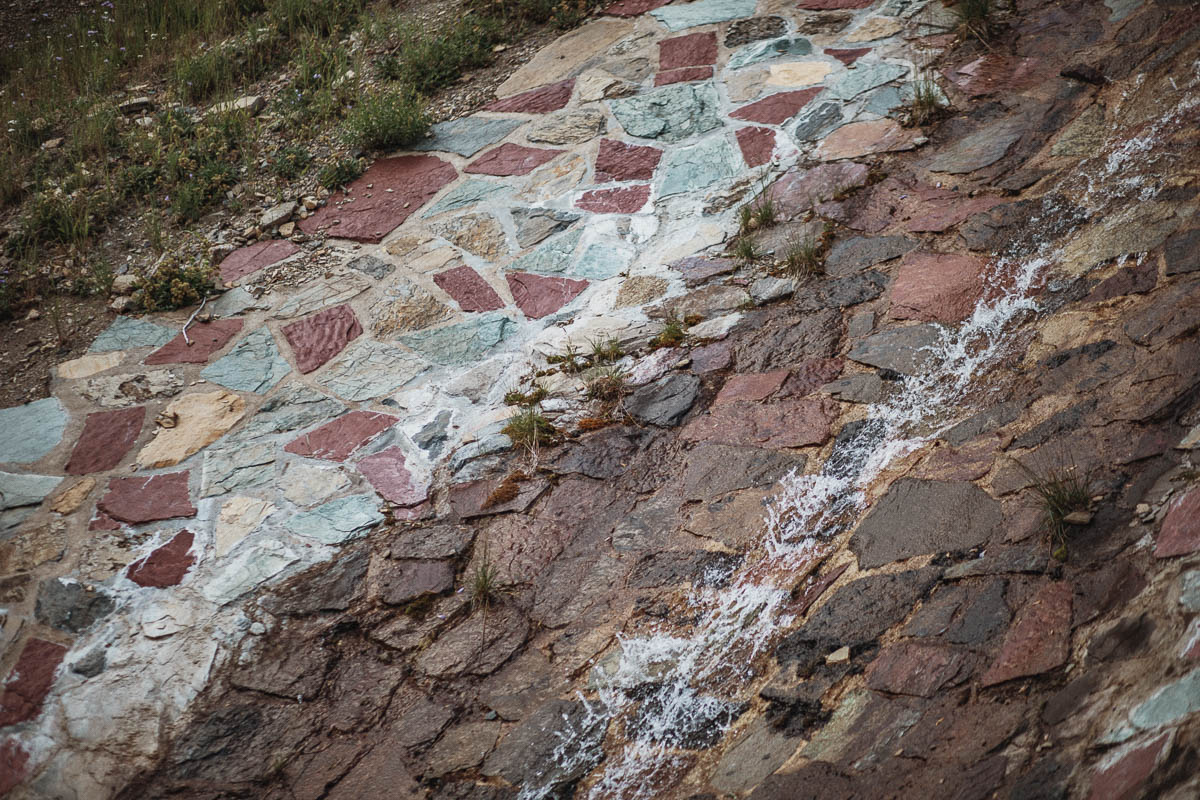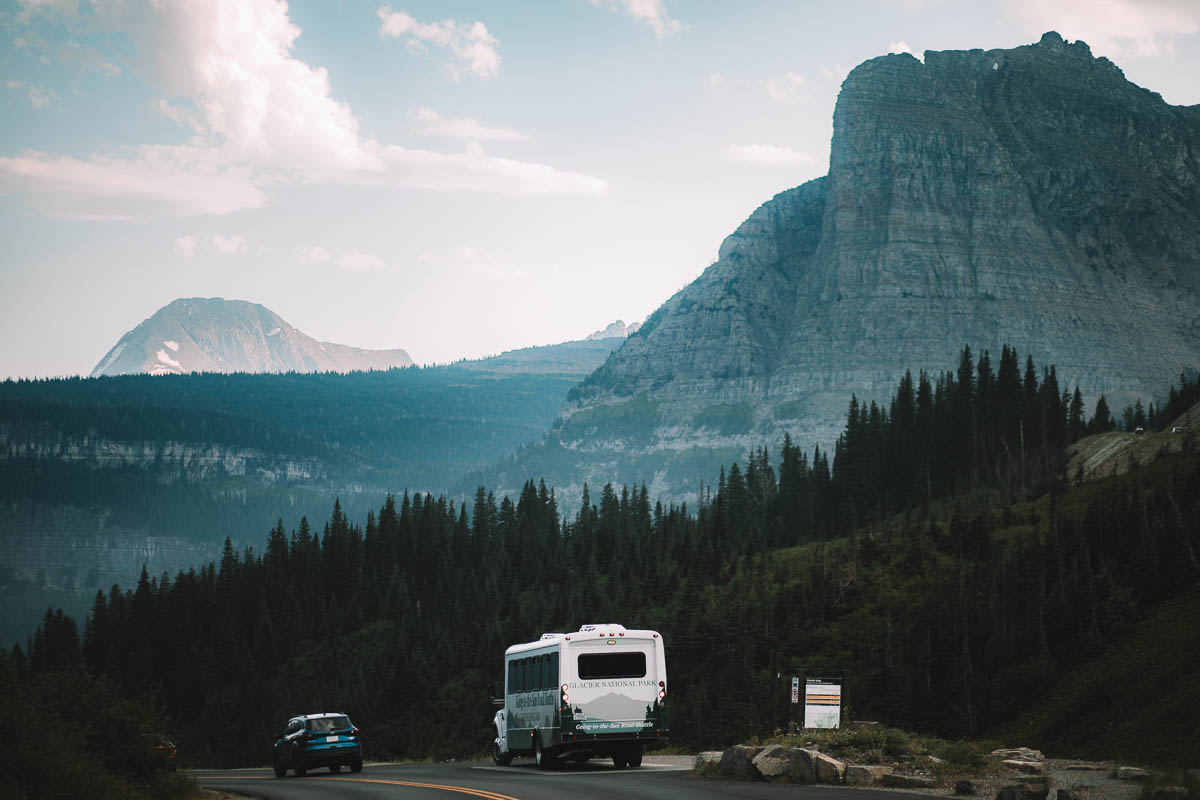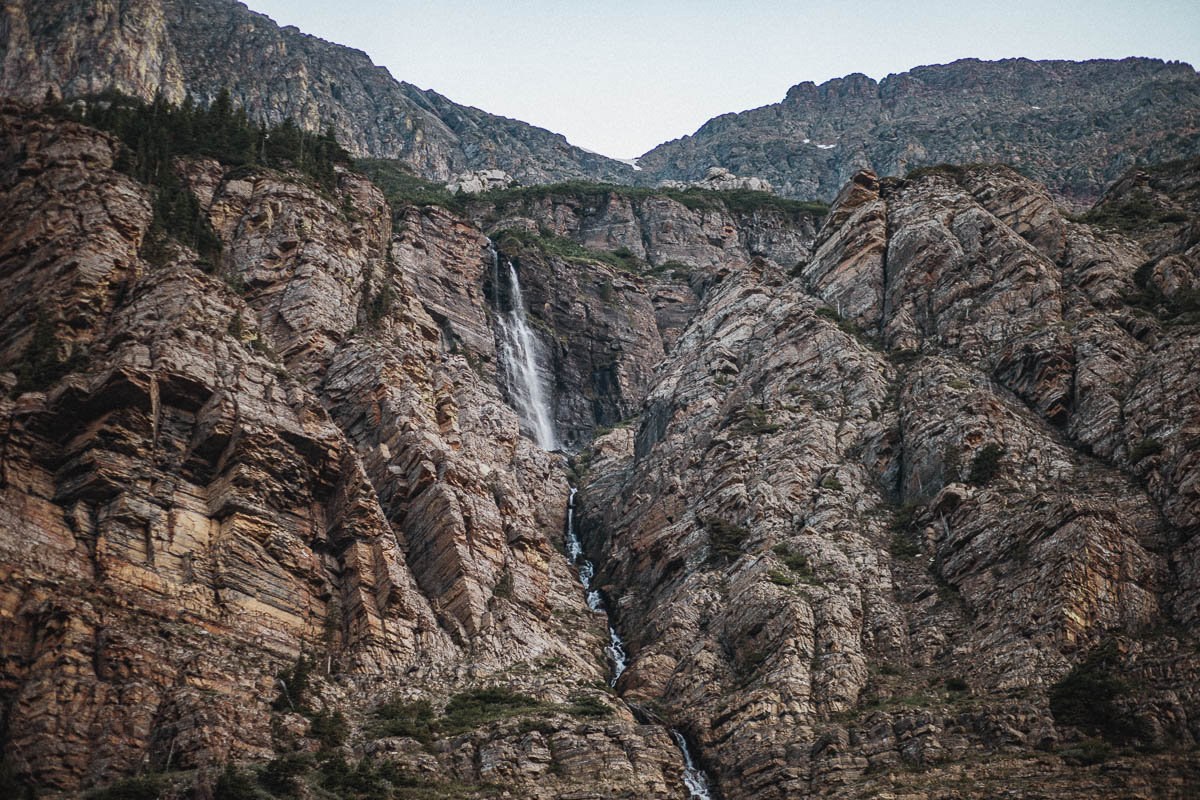 East Side Tunnel
When I was here in early August, lots of water fell along the rock wall and formed a beautiful waterfall. There are two smaller parking spaces with room for some pictures along the way here. It's definitely worth stopping here if you have time.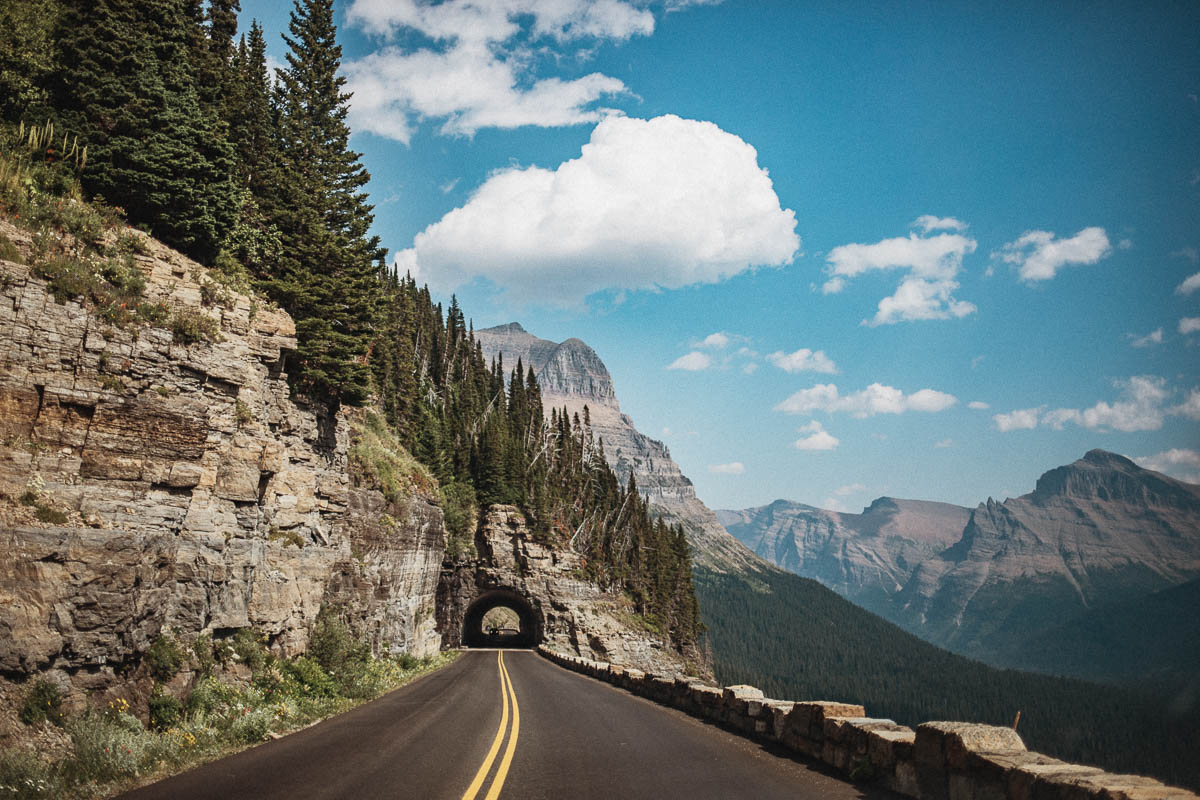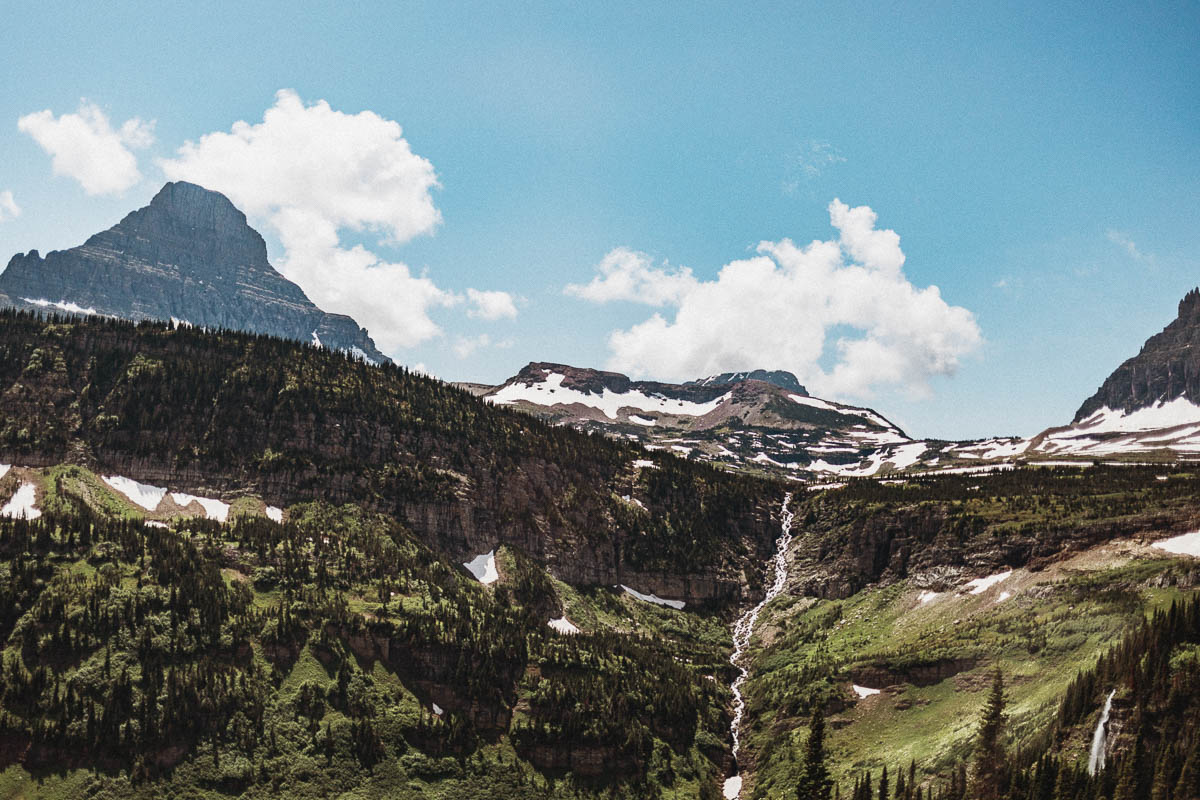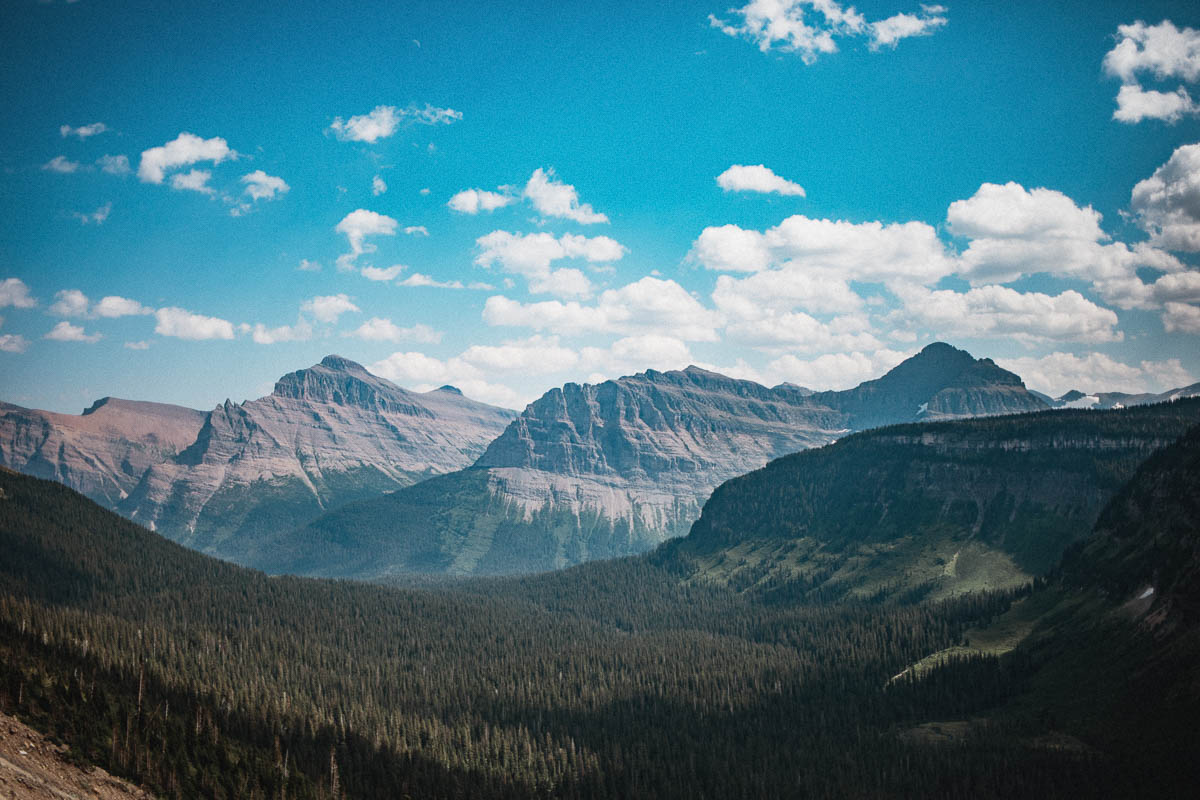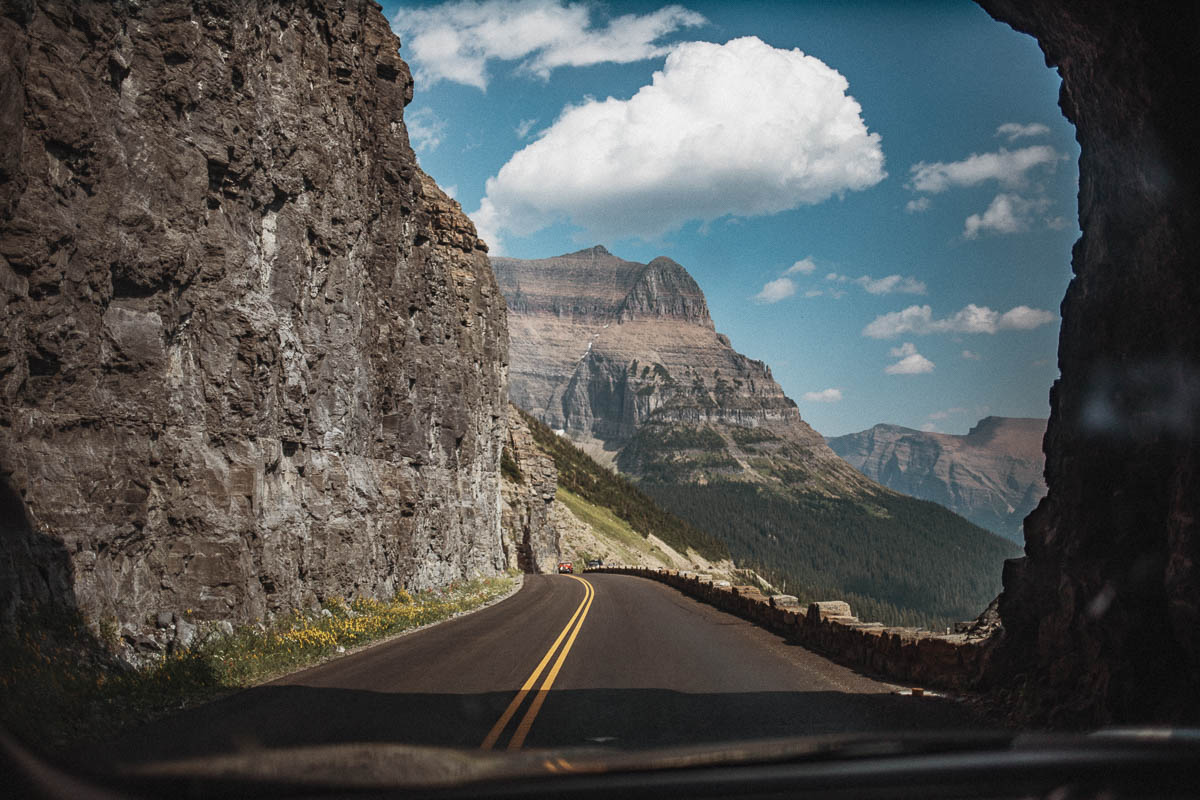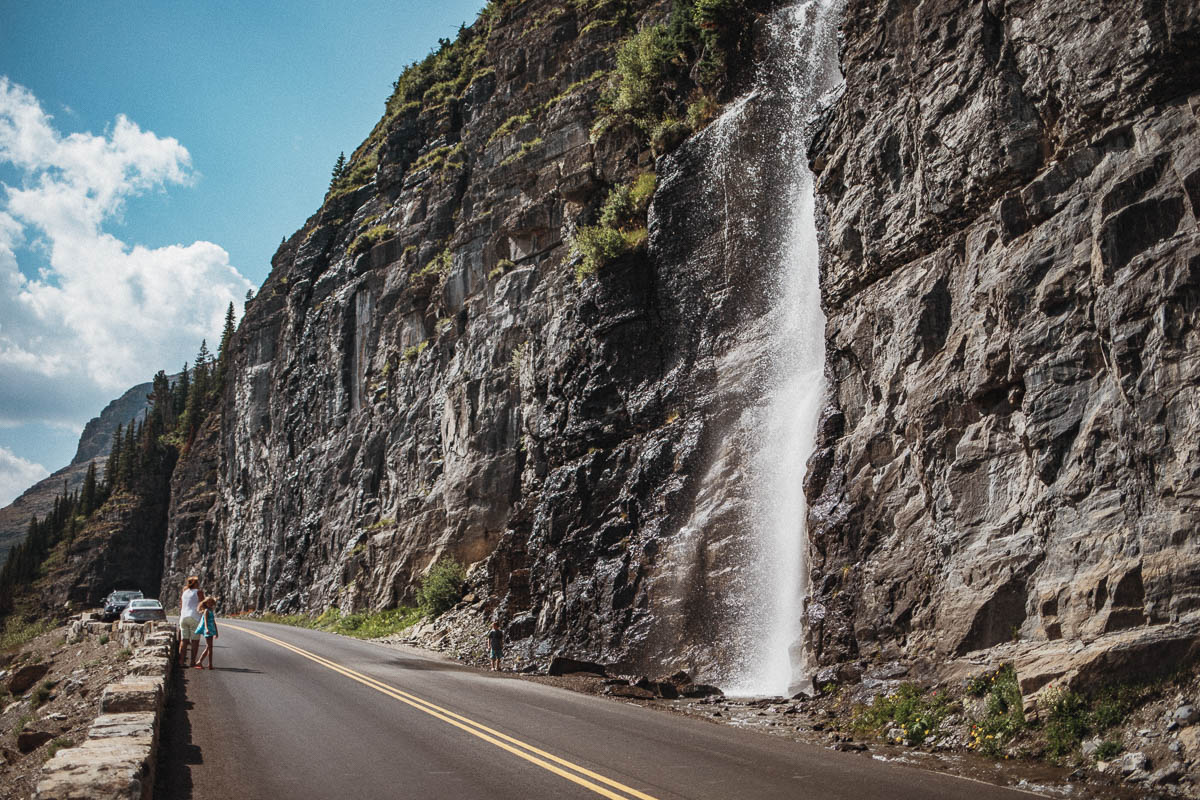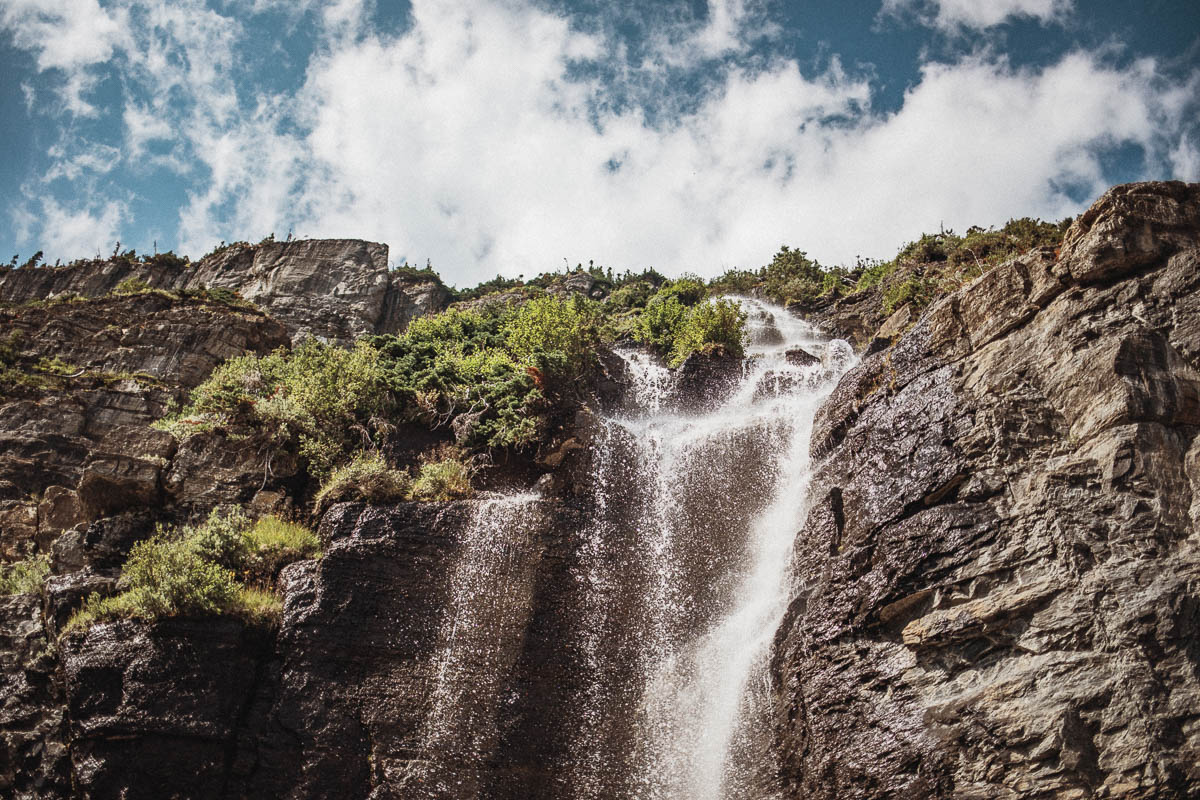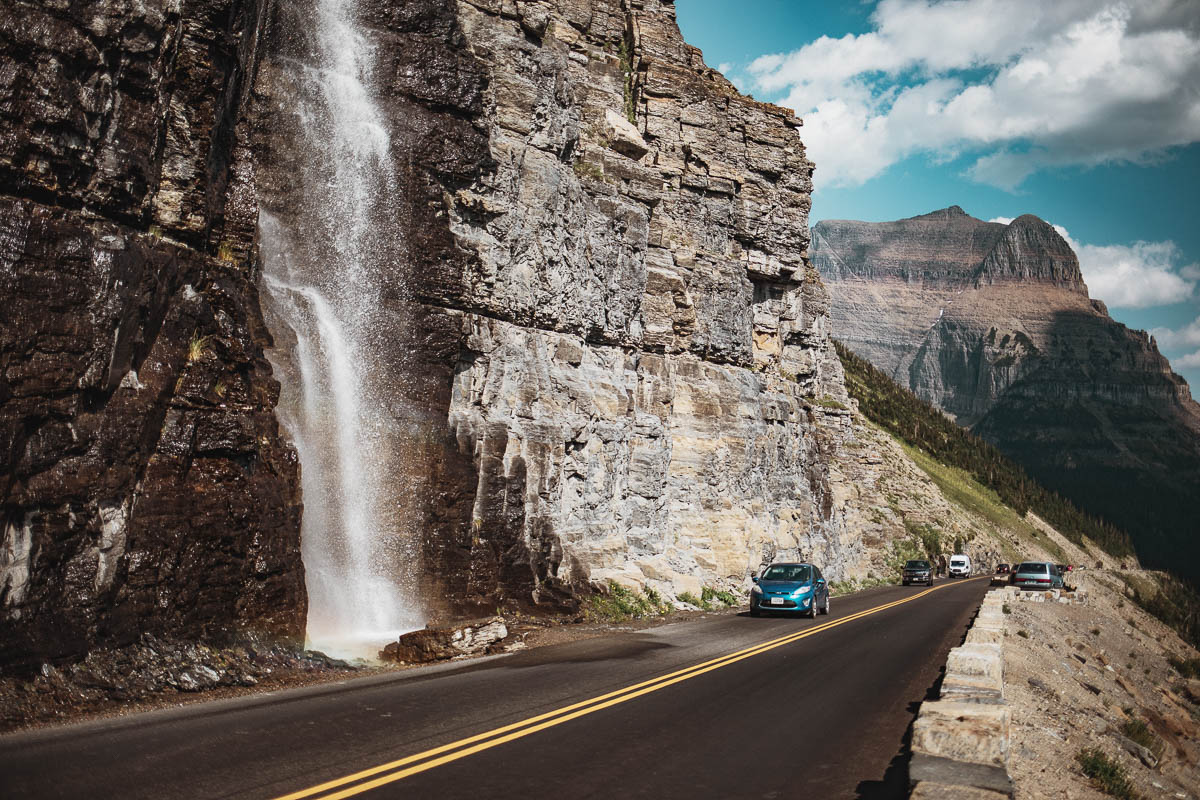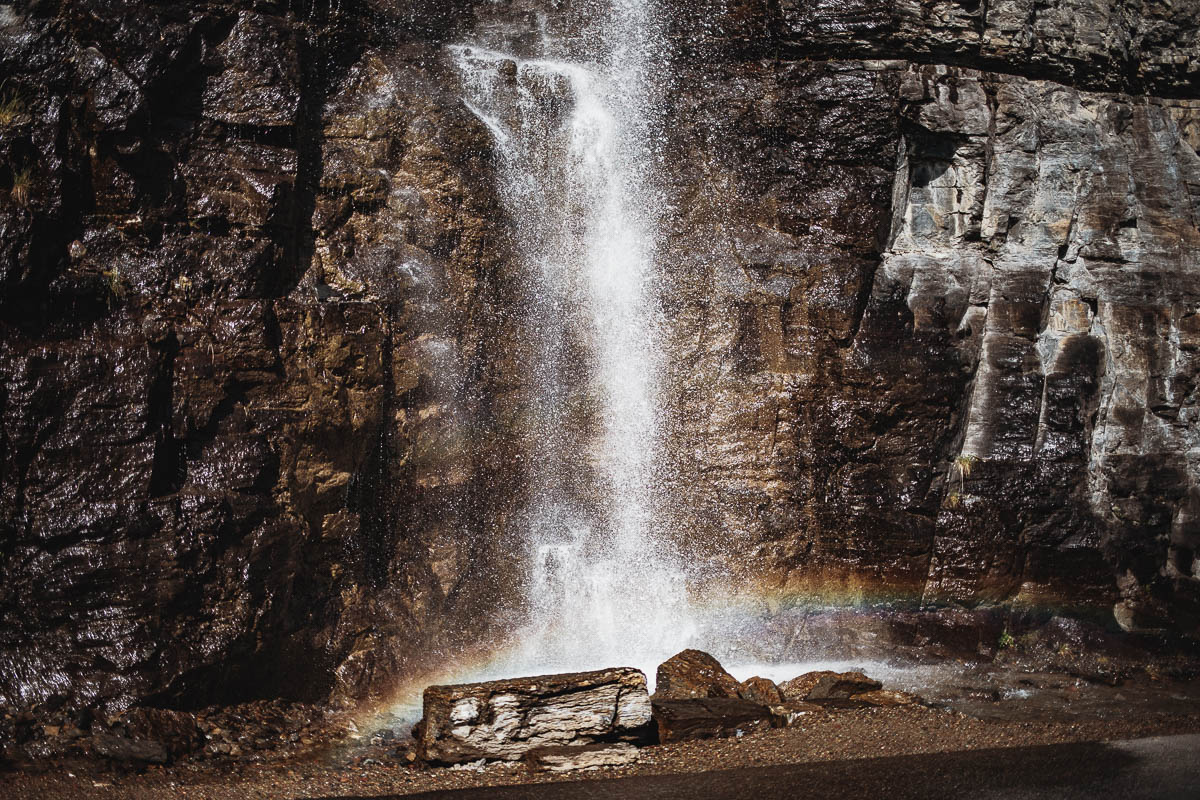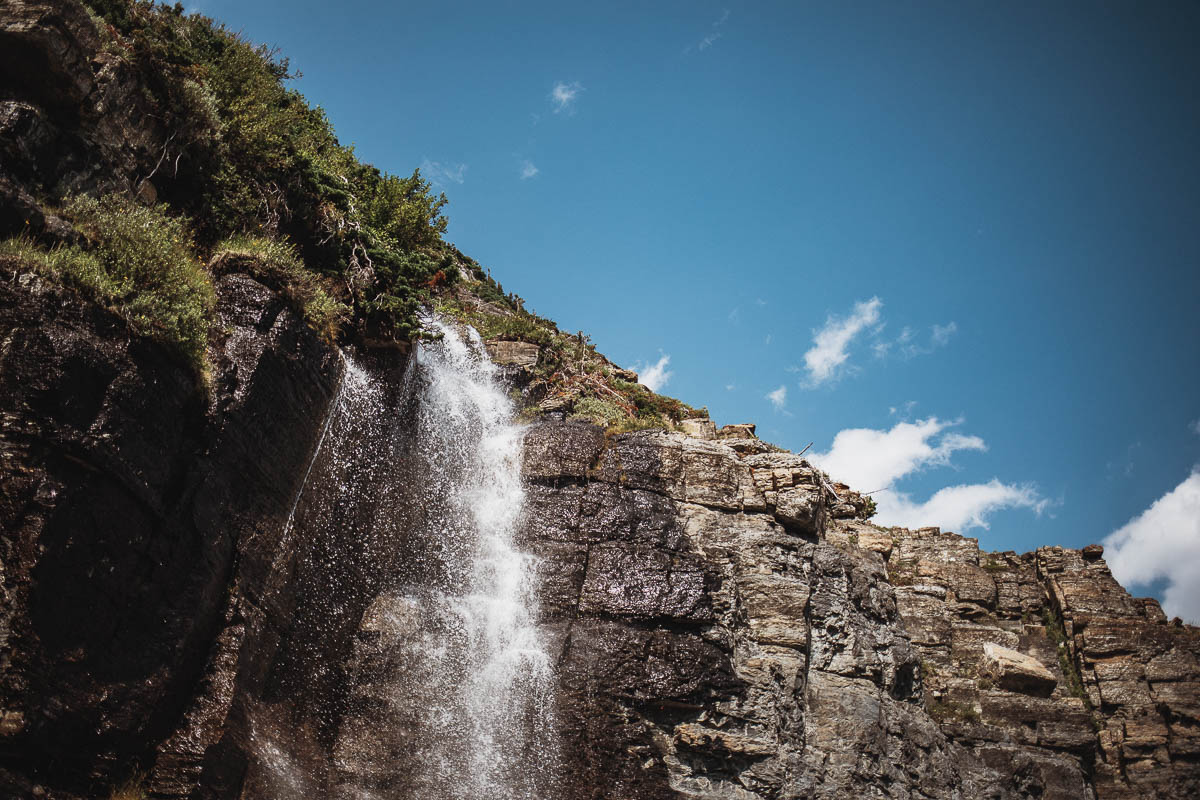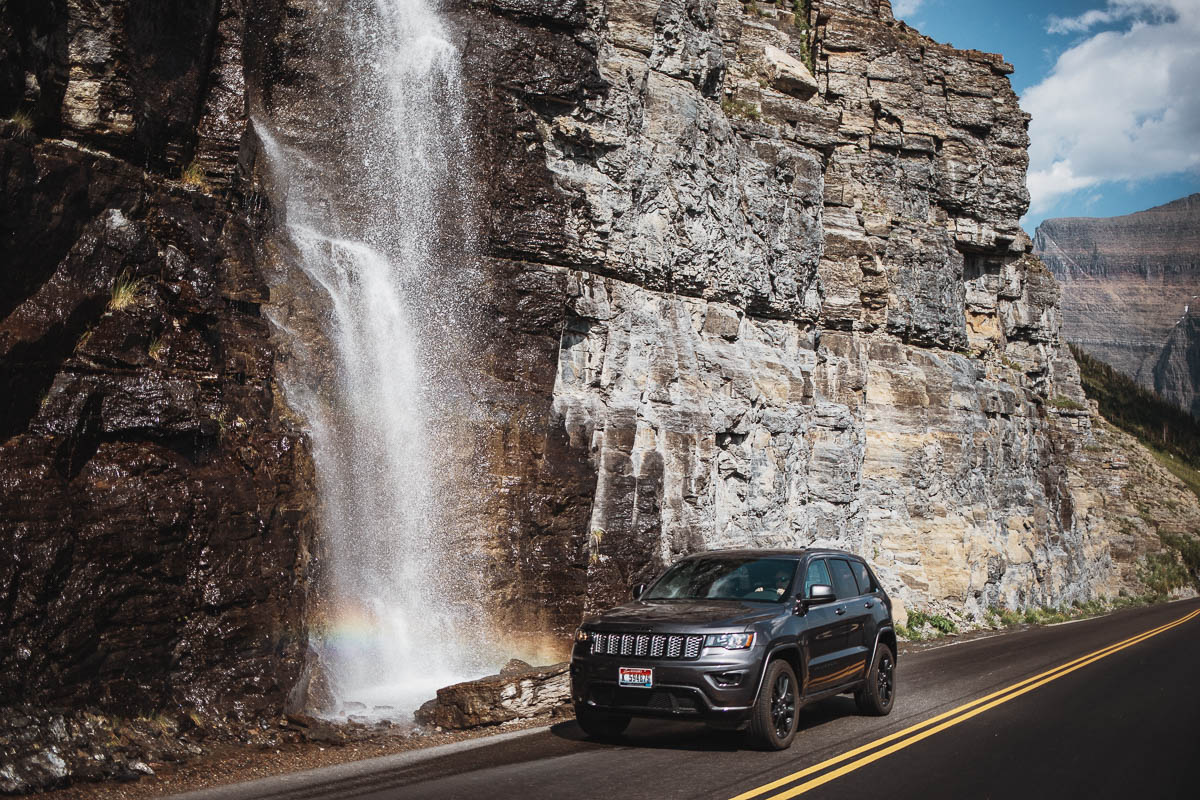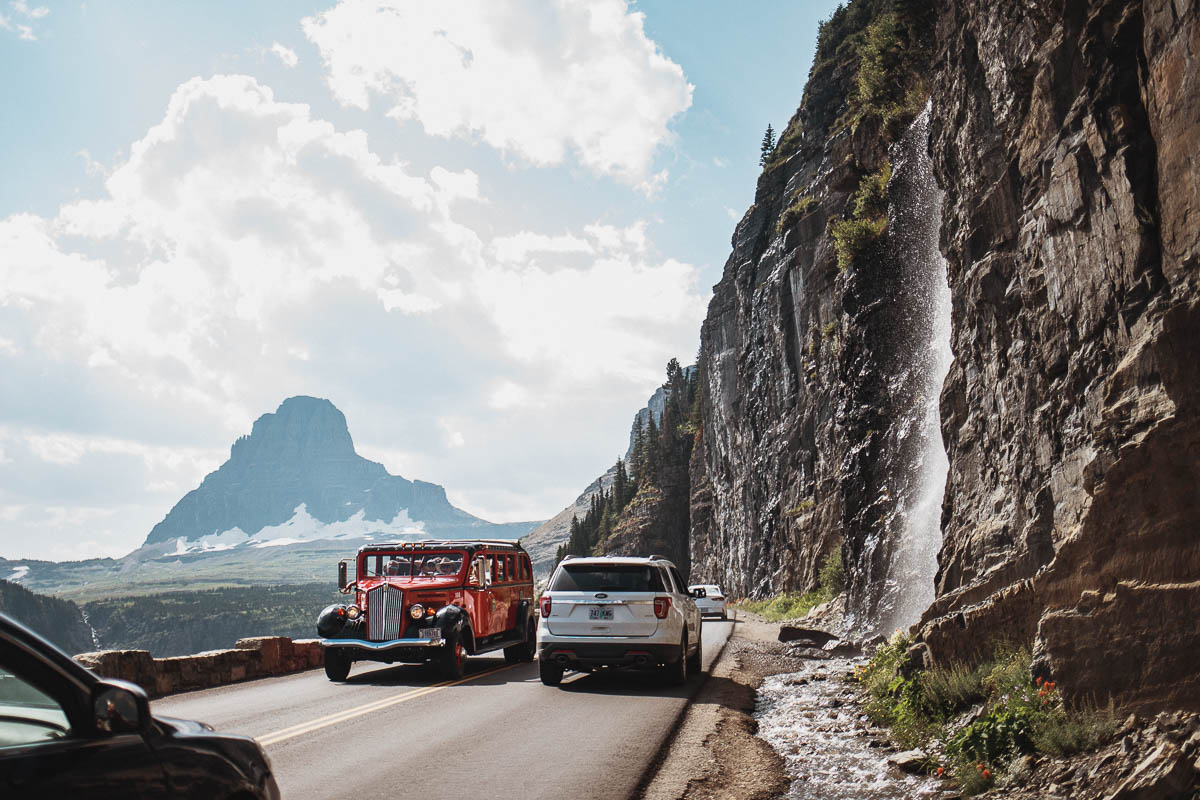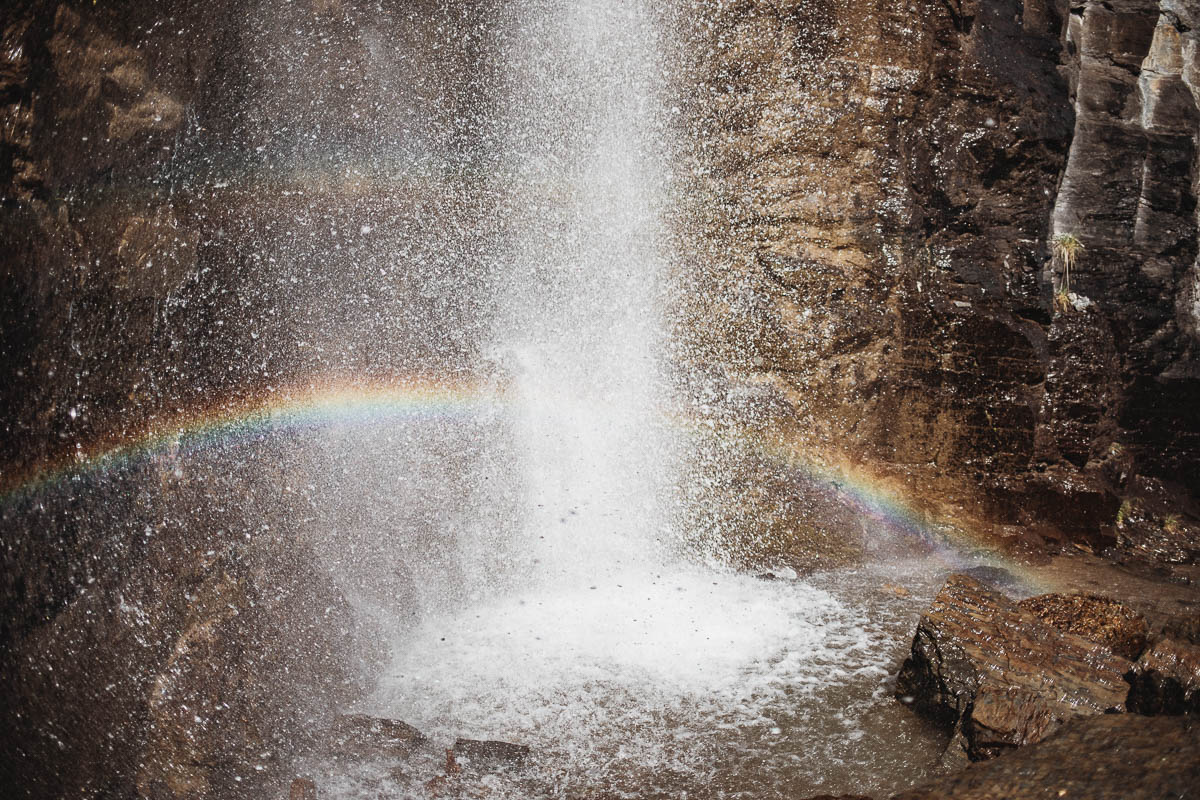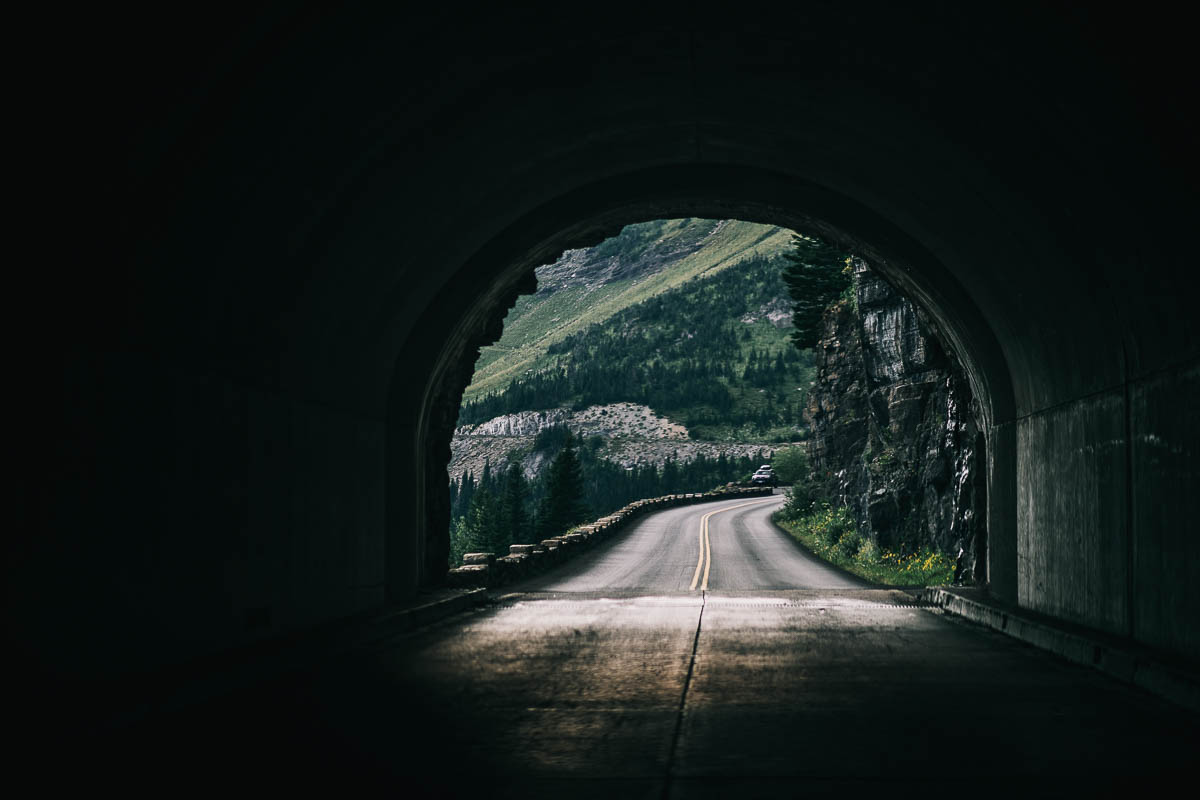 Lunch Creek Hill
Here you will find a small waterfall which is nice. Many people take the opportunity to stop here for lunch, hence the name. It's possible to walk up along the water for those who want to explore a bit more.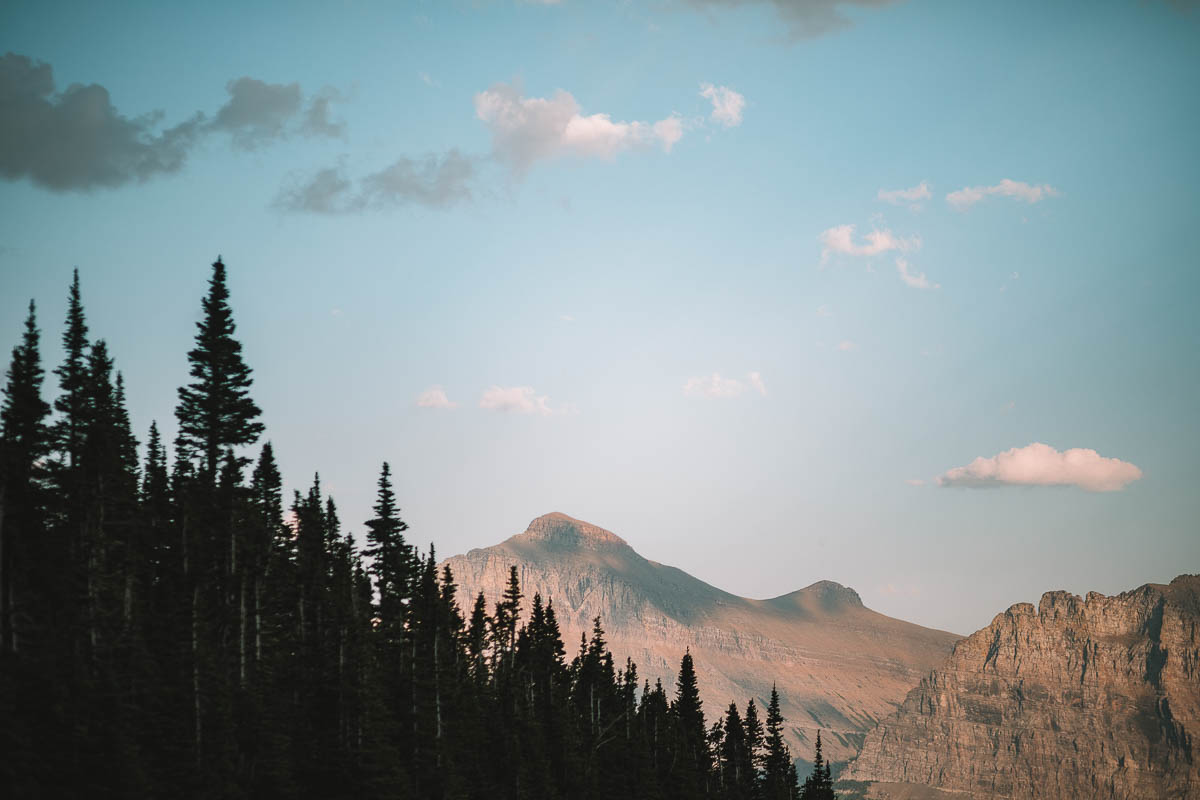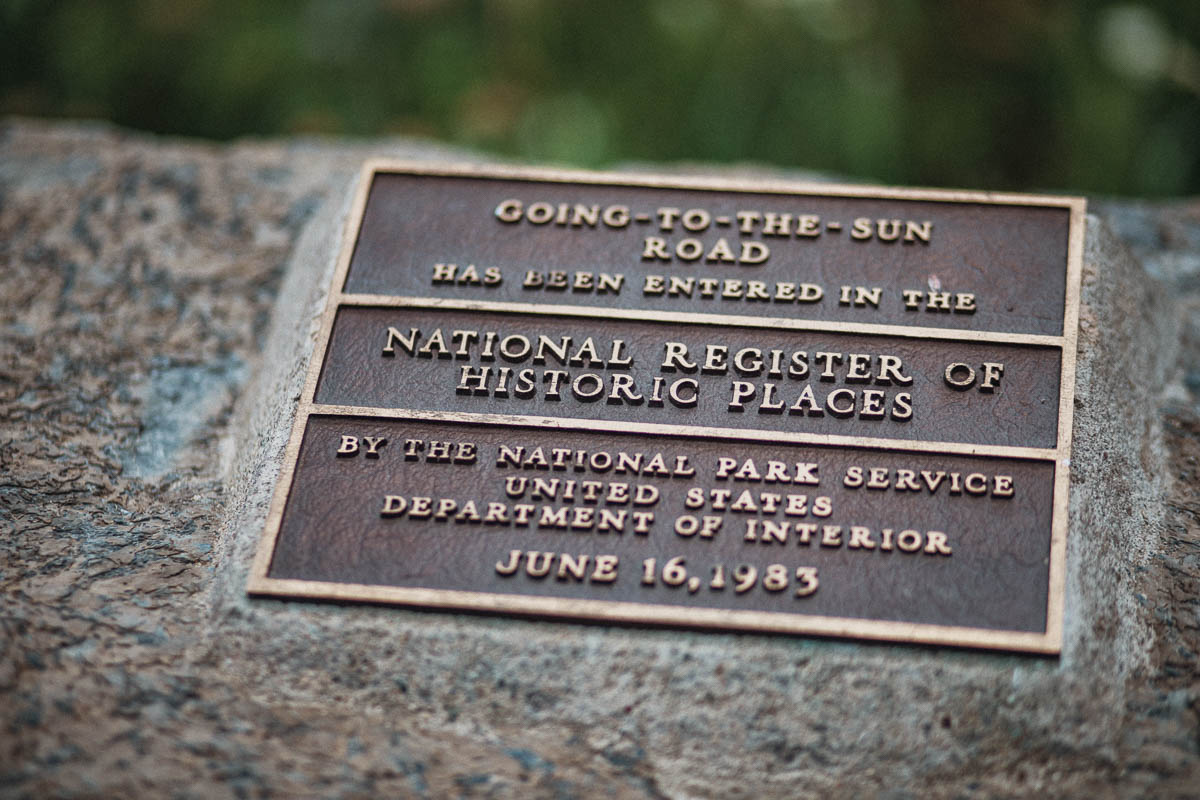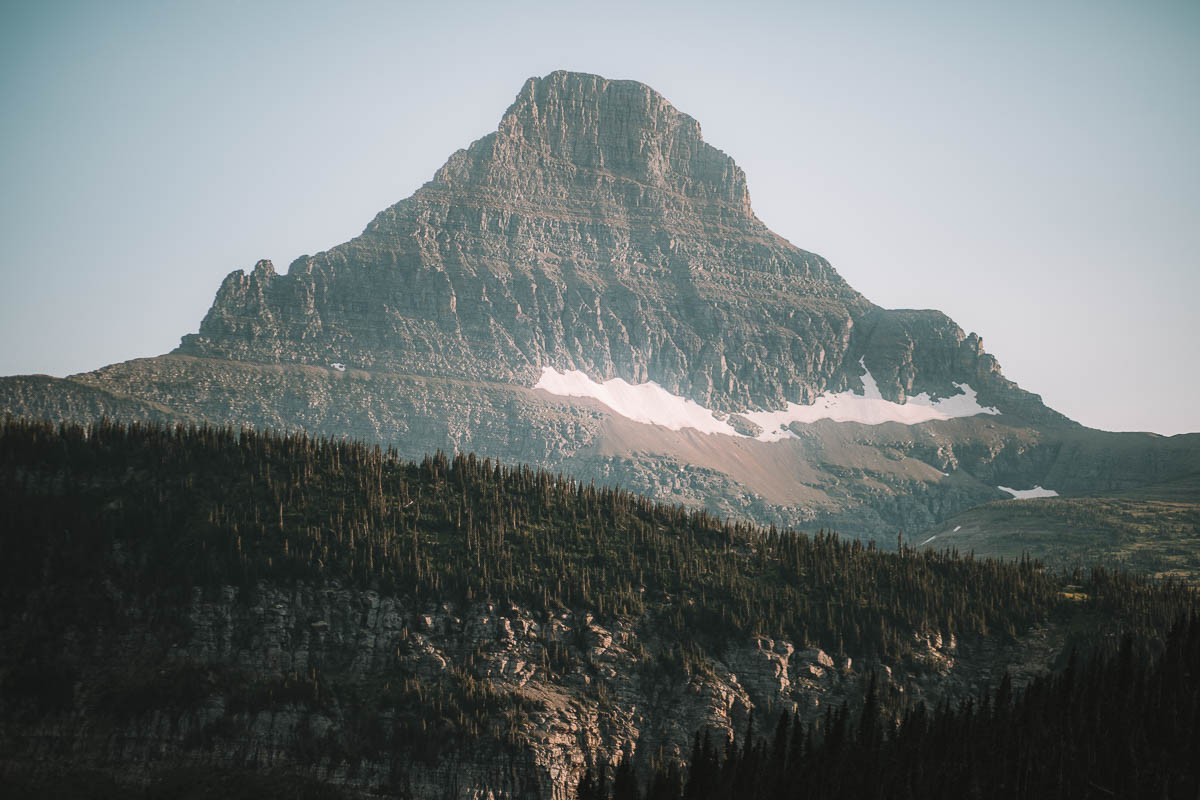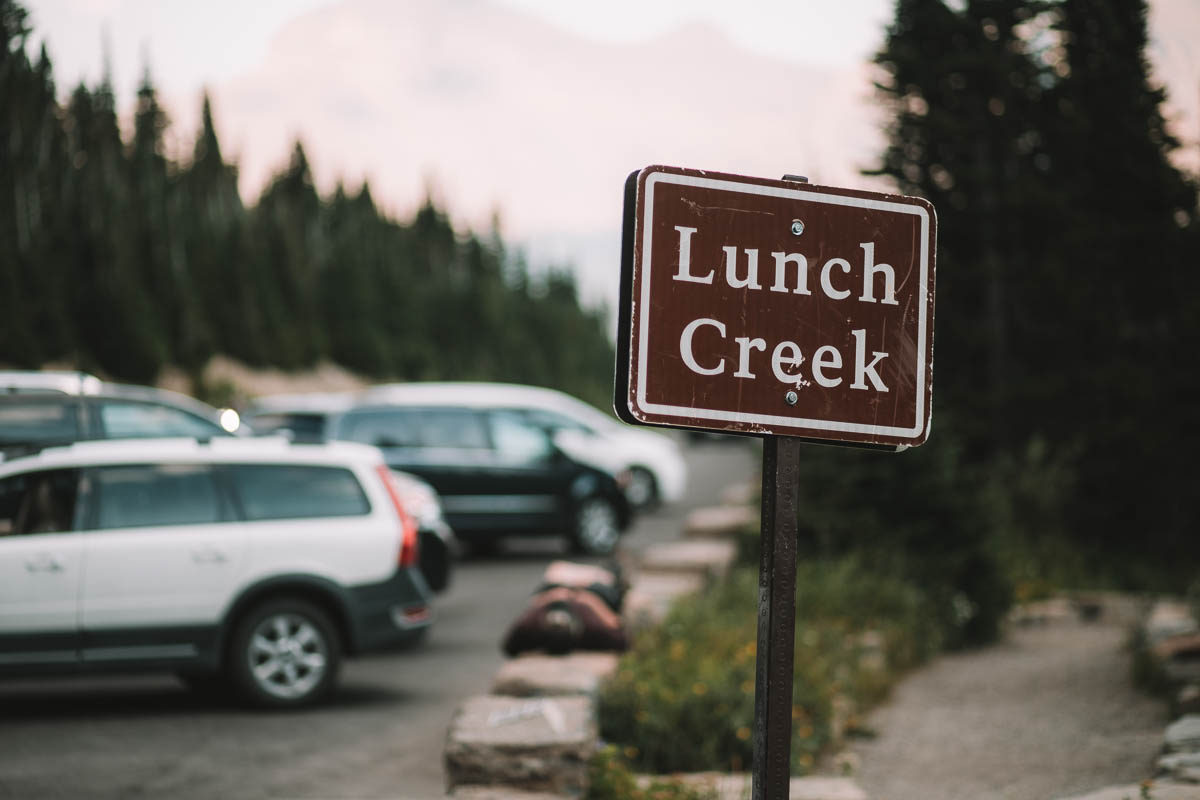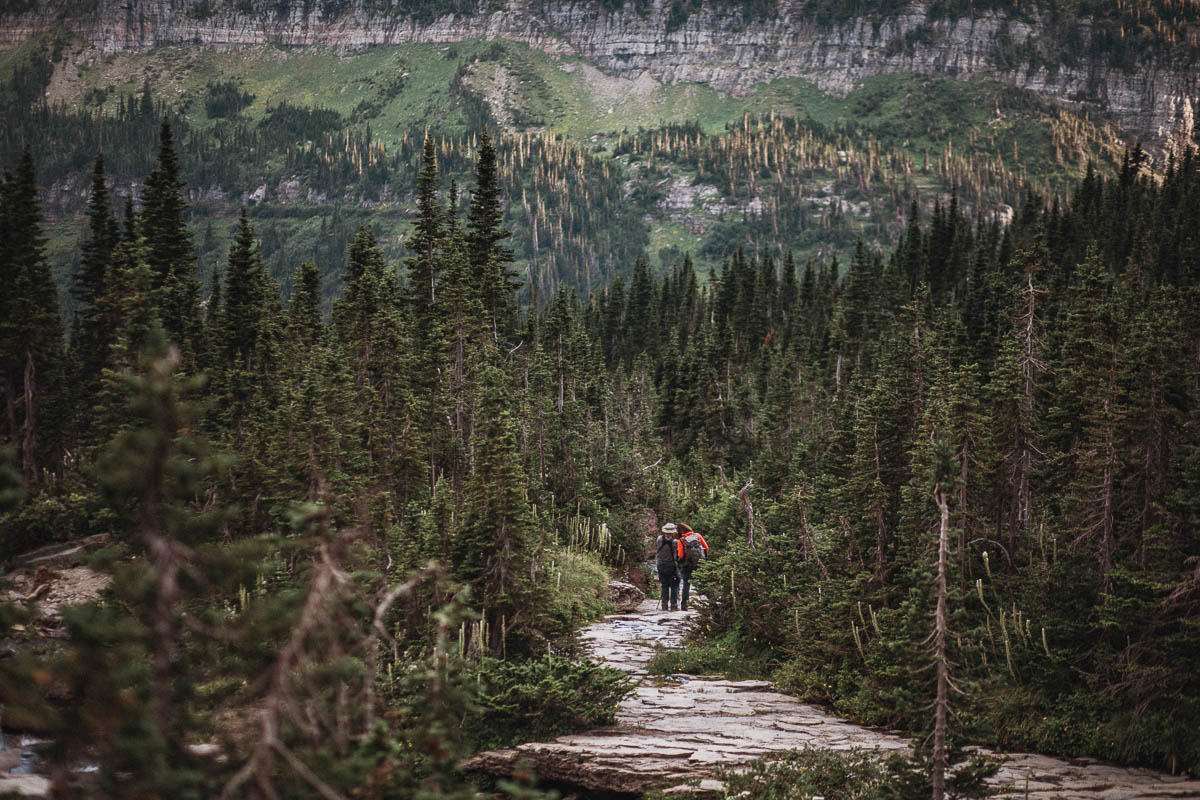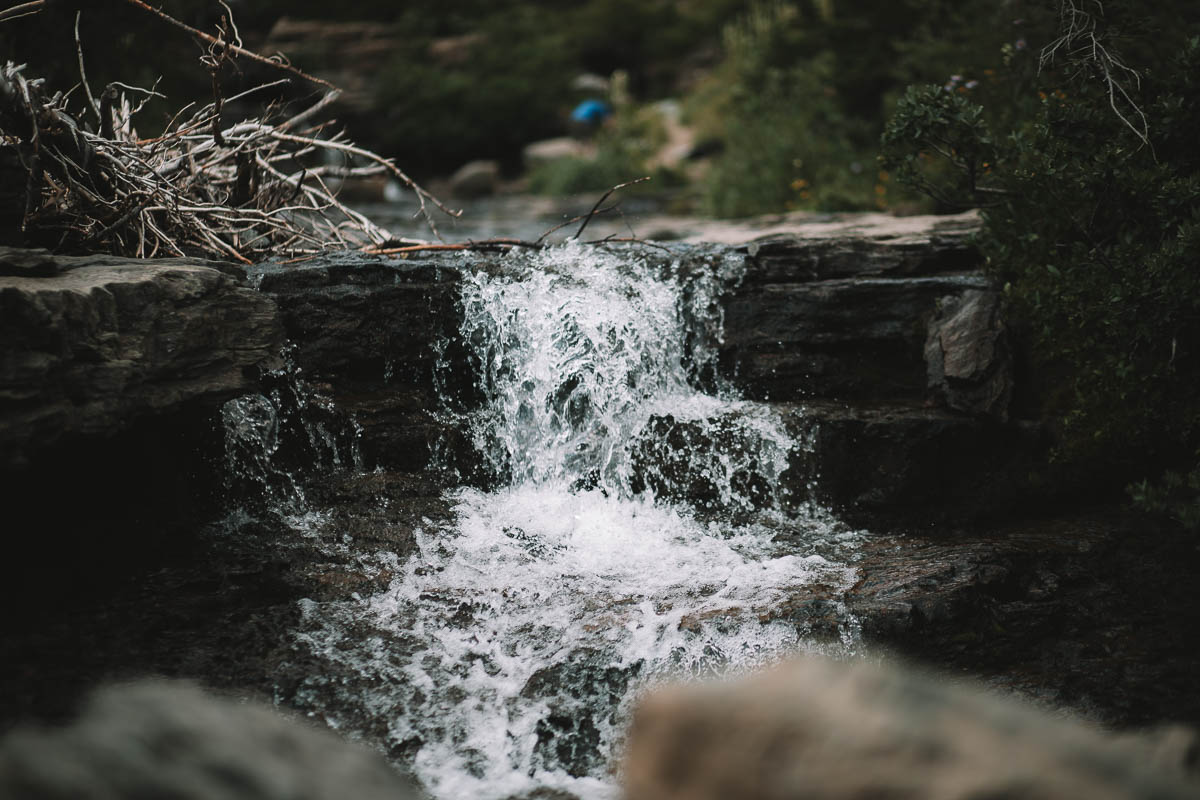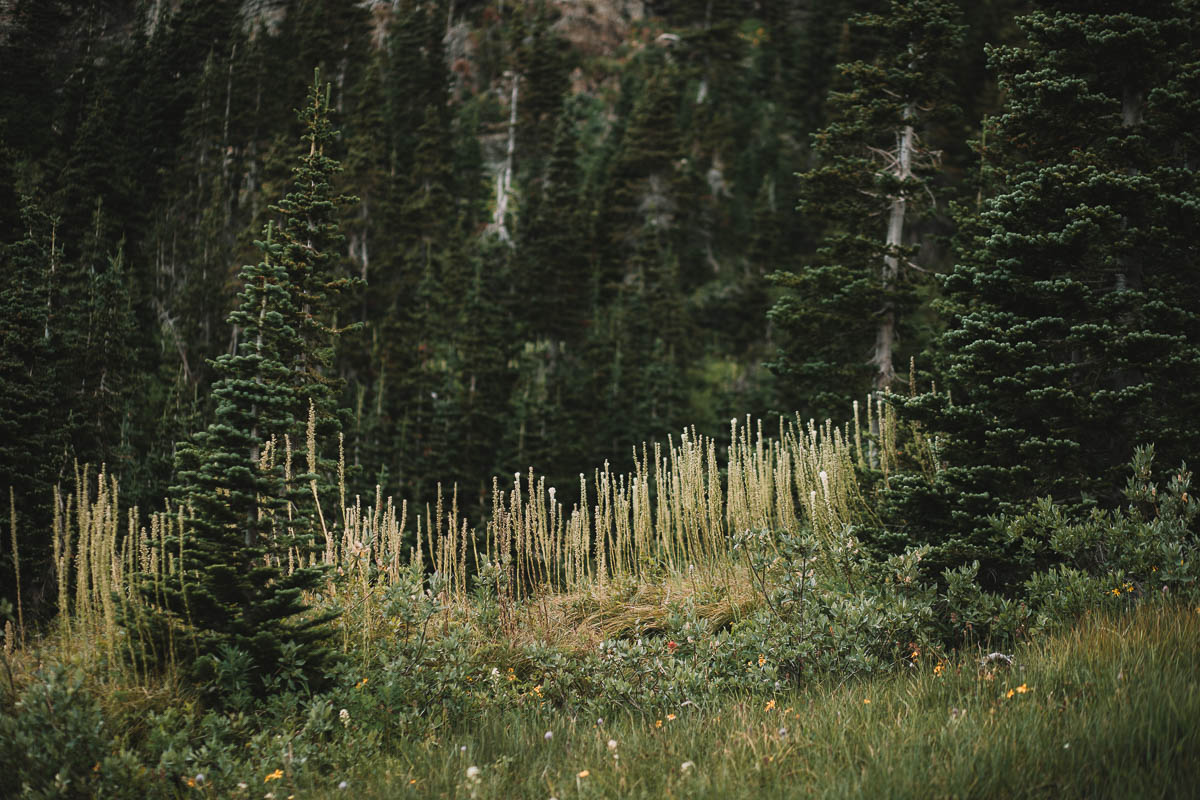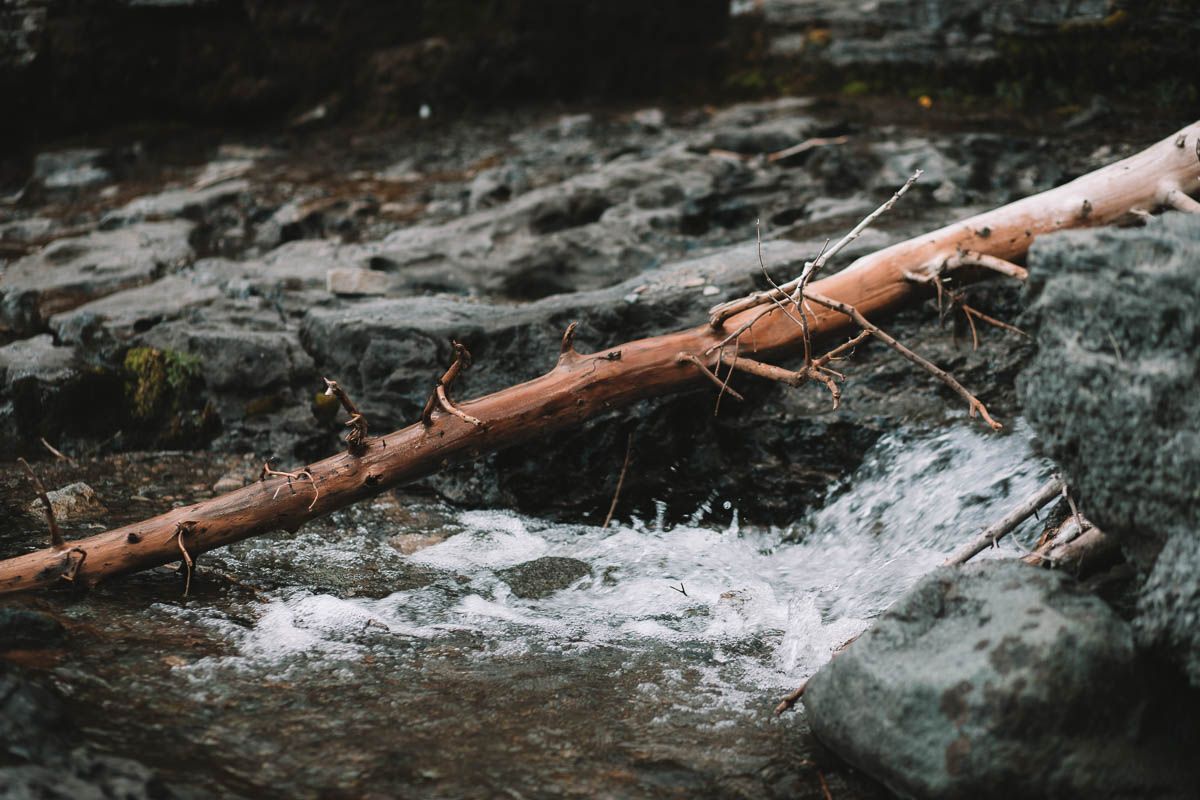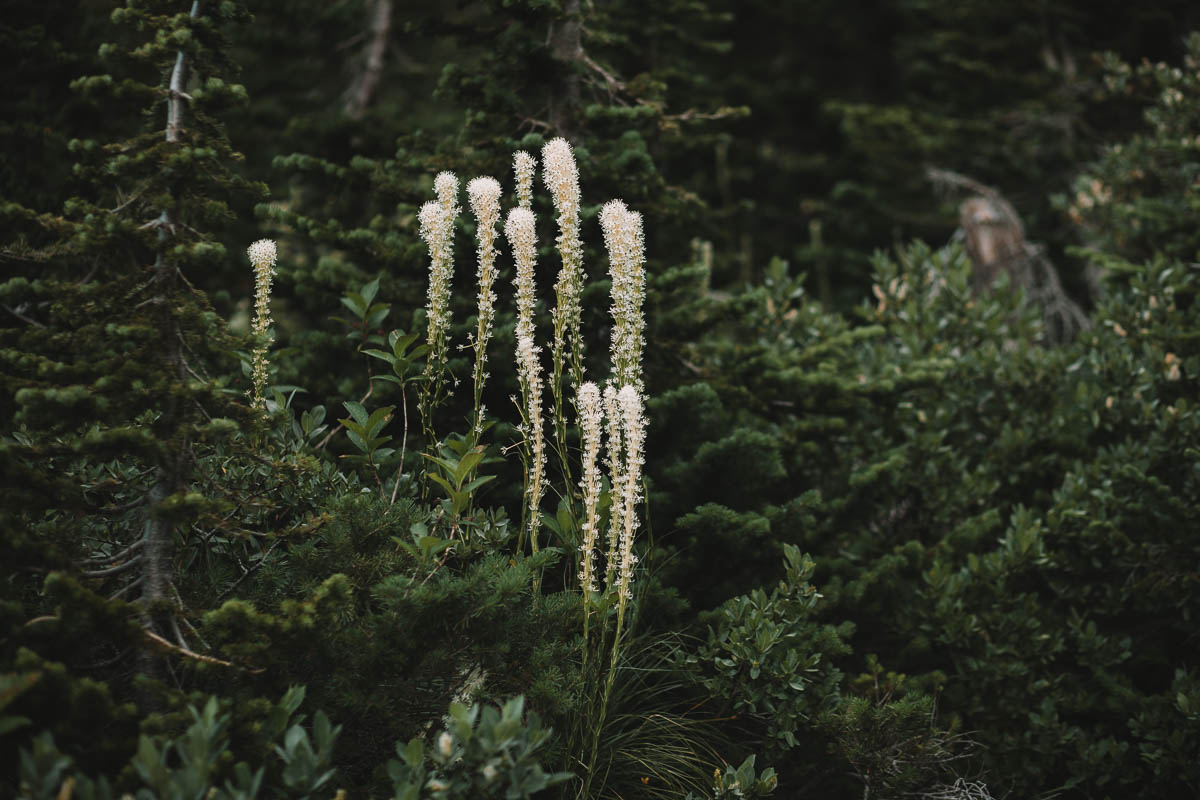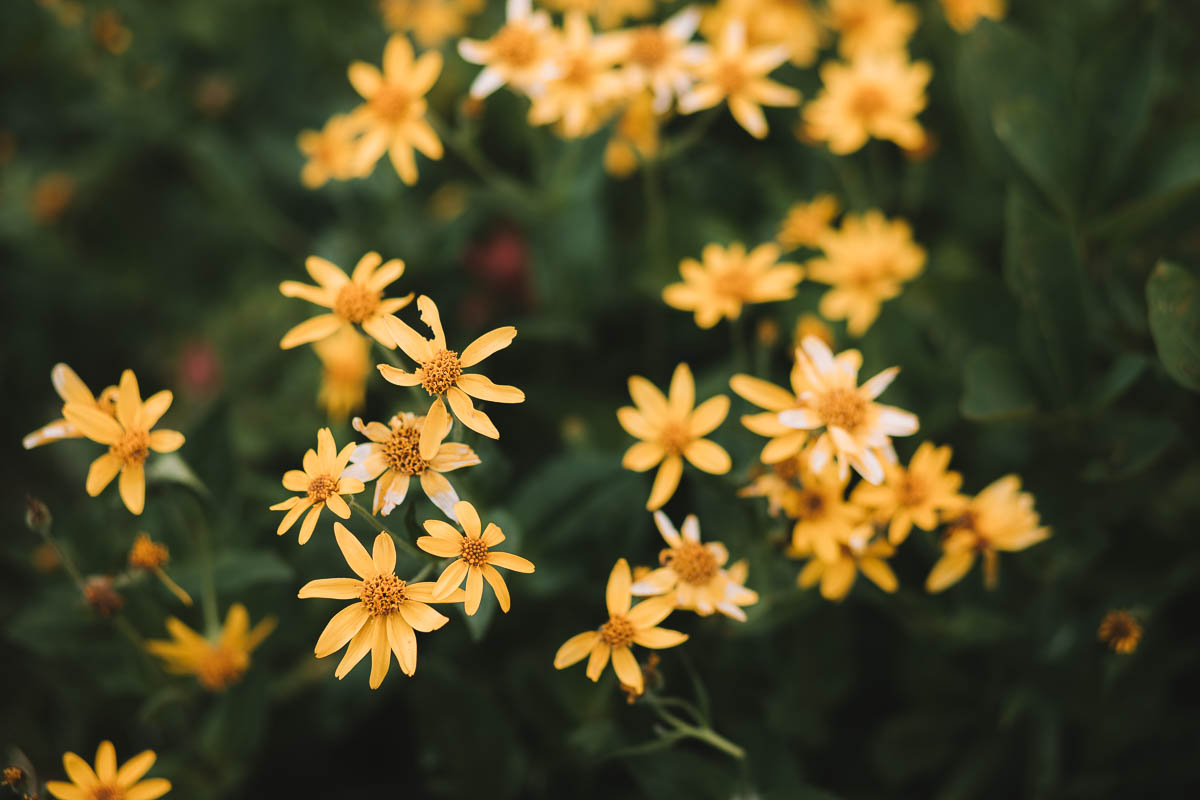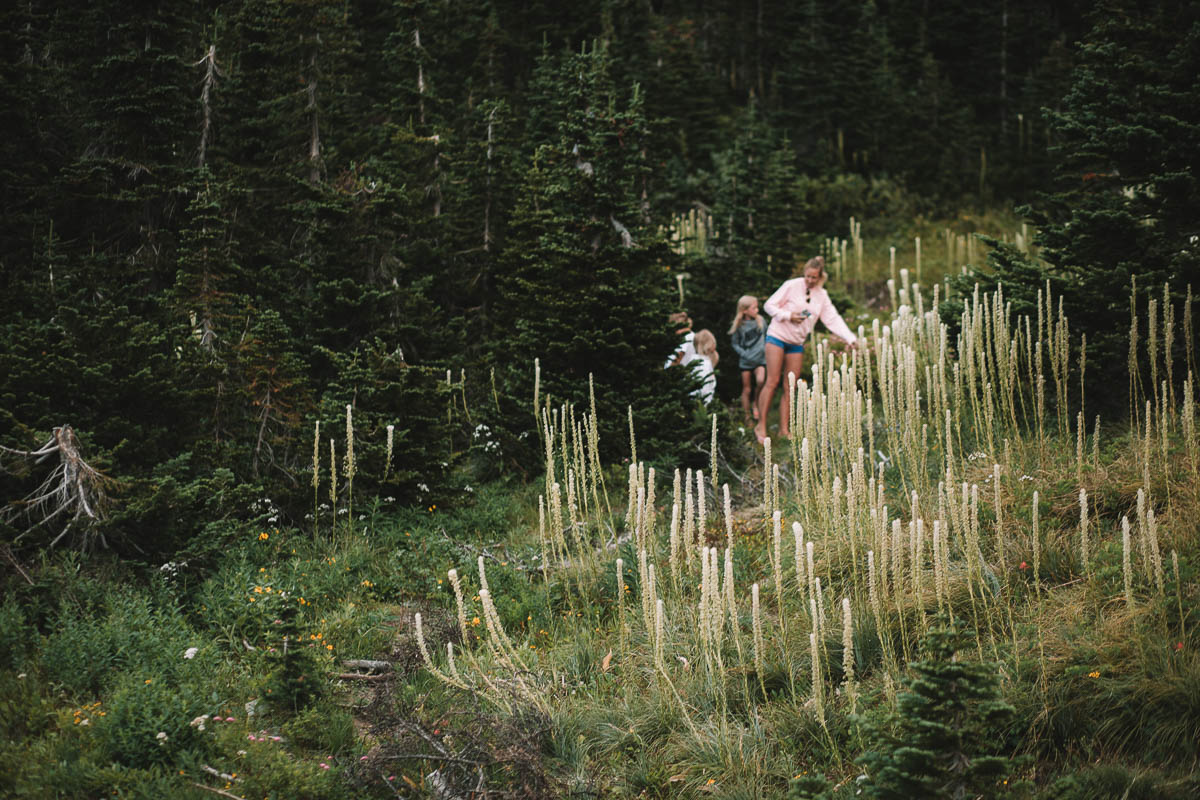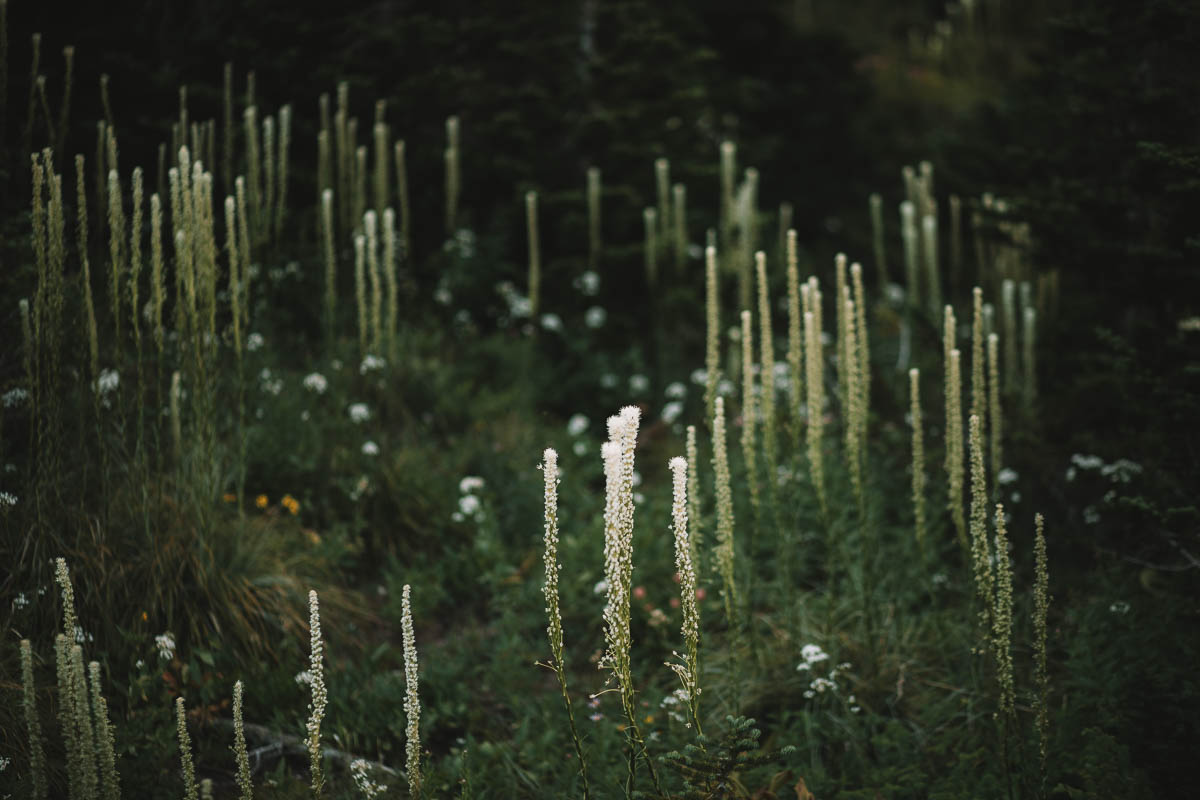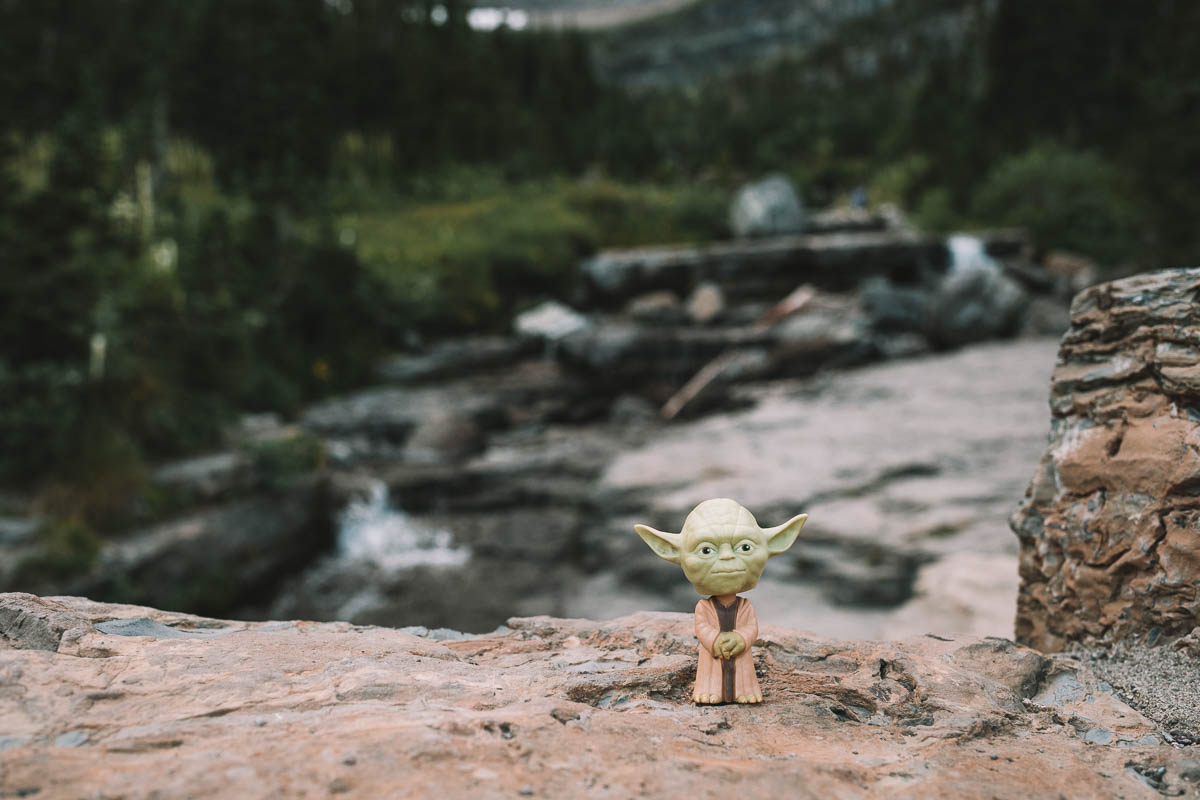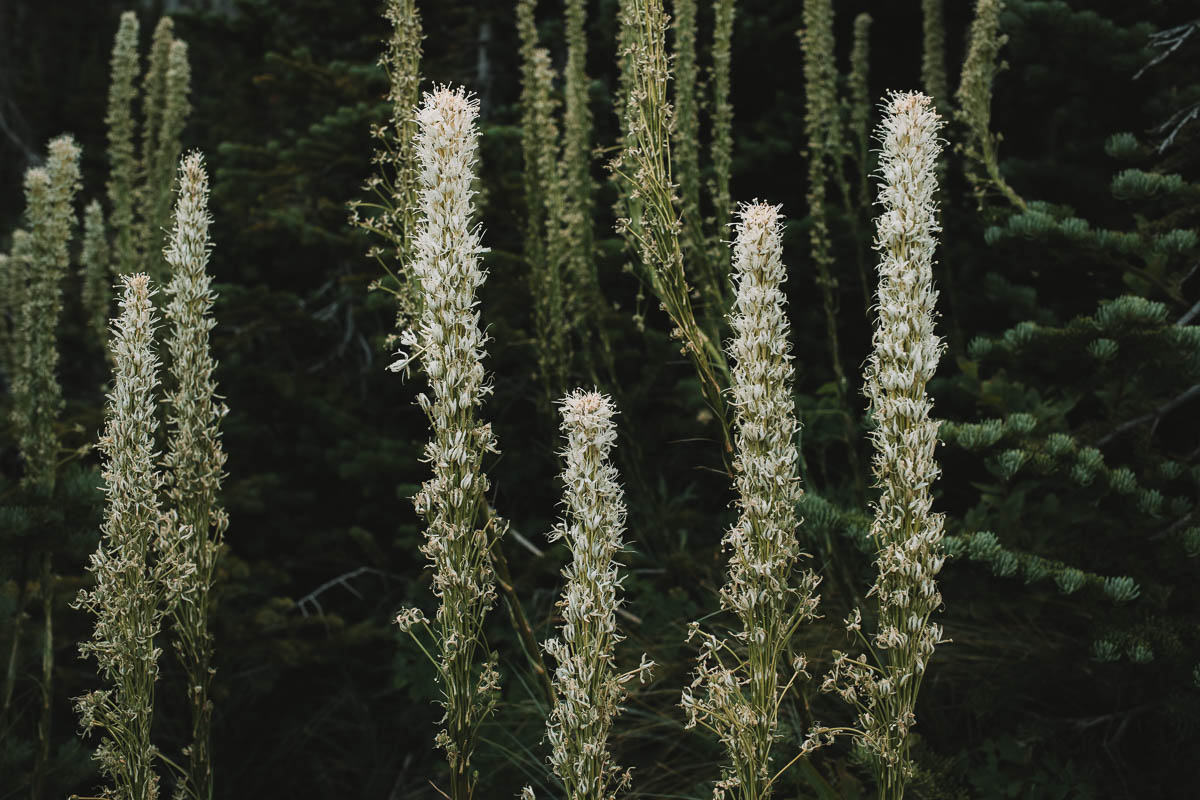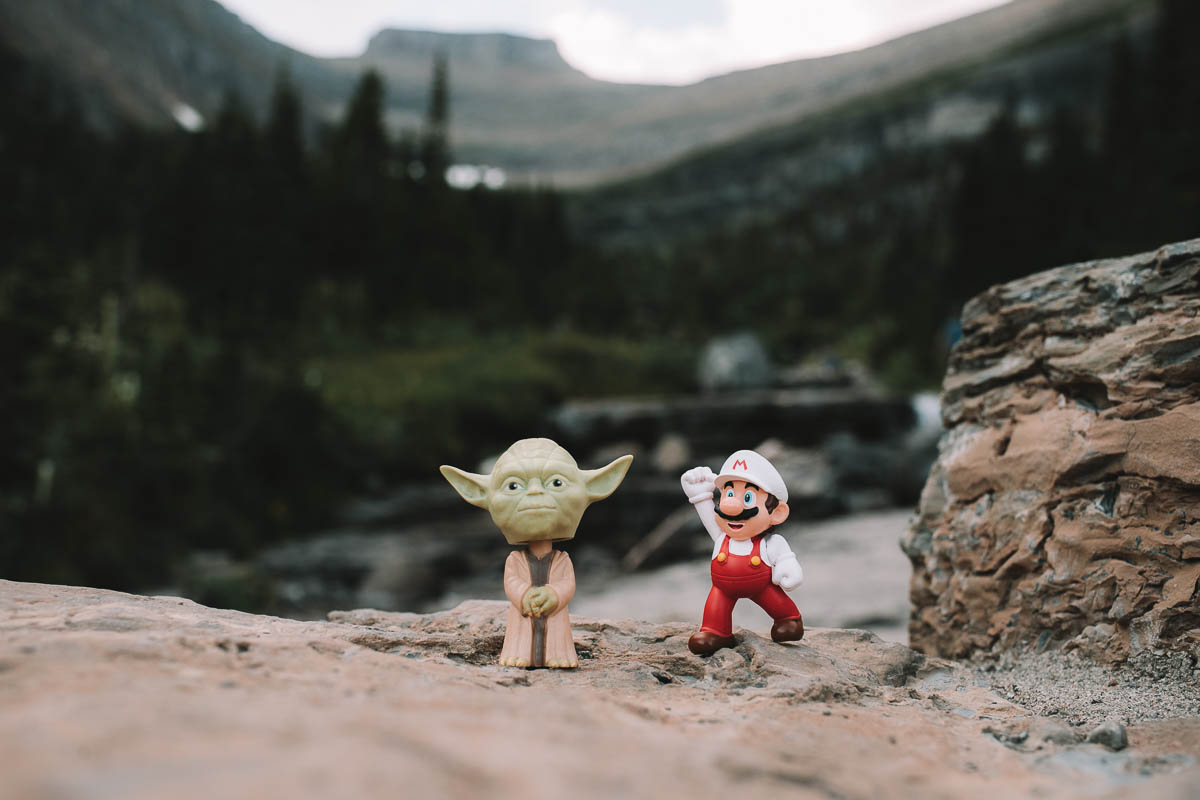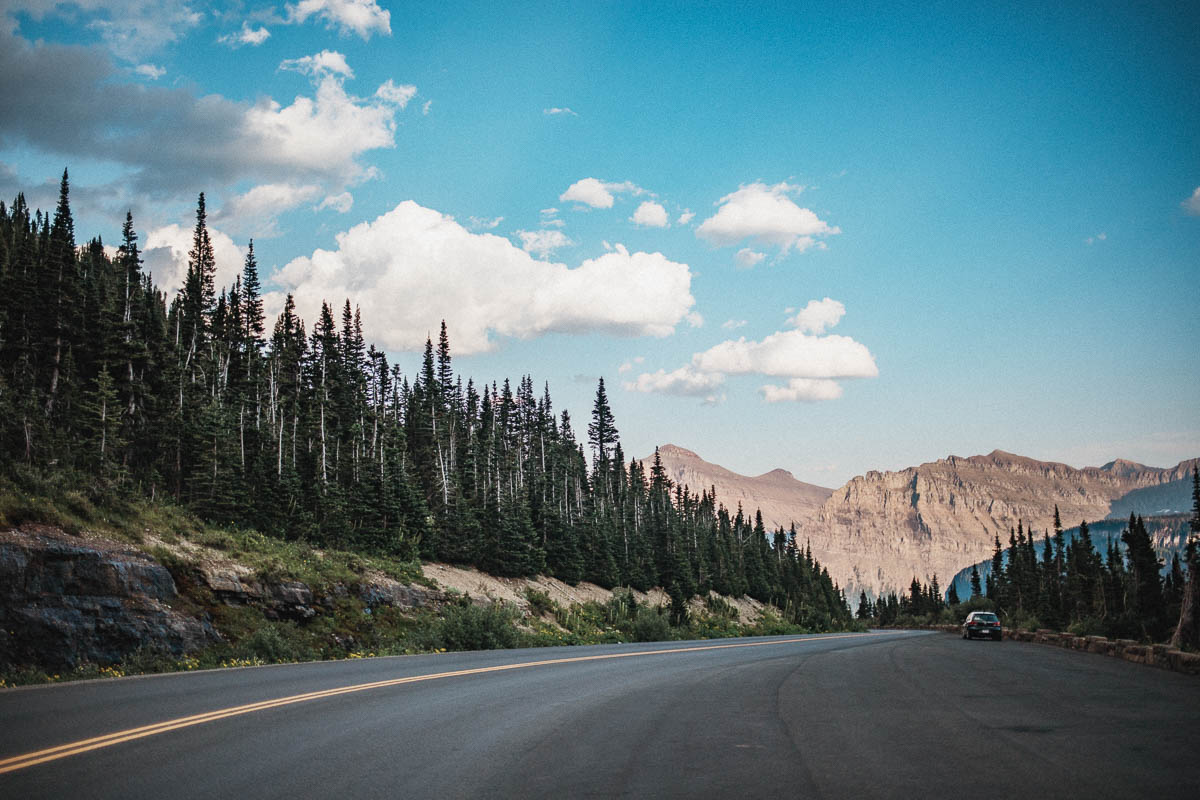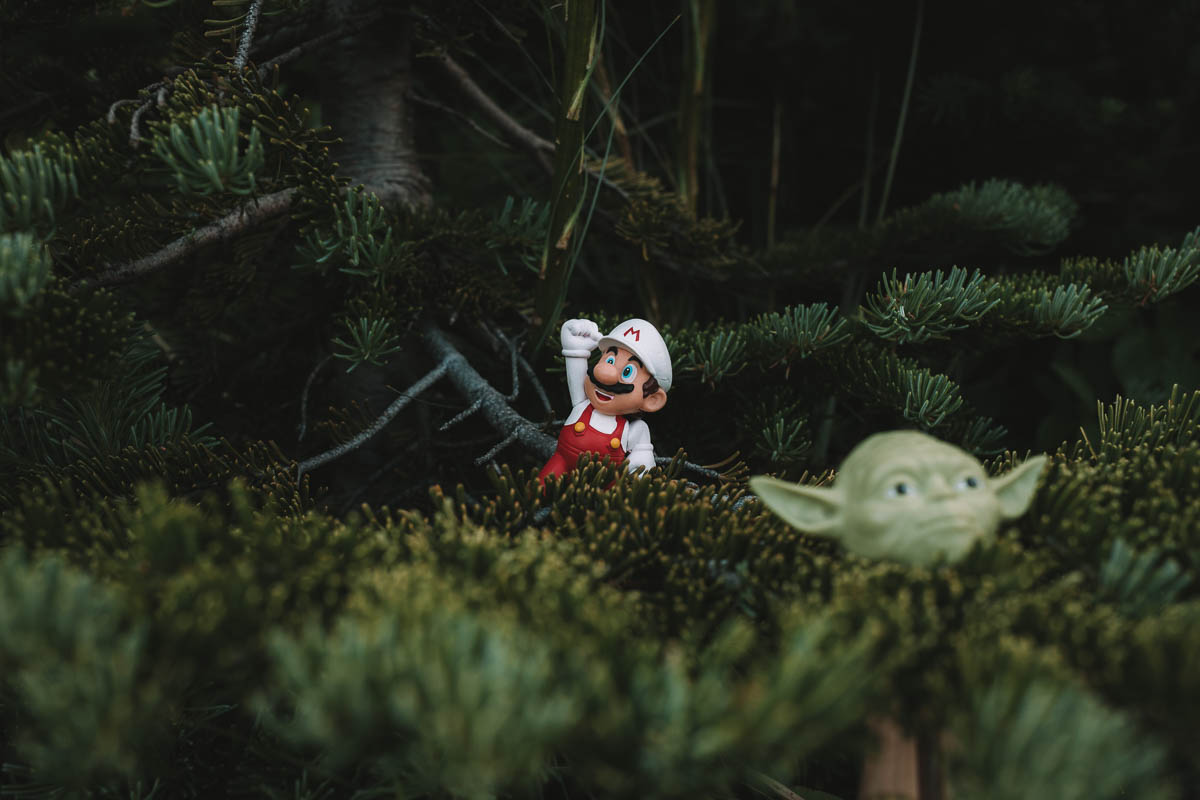 Logan Pass
The highest point in the park is at Logan Pass which is 2025 meters above sea level. Here you pass the Continental Divide which is the North American water divider. It is also called the Great Divide. This divide is what separates the Atlantic and Northern Arctic basins from the Pacific basin.
Logan Pass is also one of the most popular places to visit in Glacier. One of the park's visitor centers is located at Logan Pass and here you'll be able to get information, see exhibitions, visit the small shop and use the toilets. You can also fill up on water here.
If you walk along the edge of the parking lot and behind the visitor center you have a great view of the valley. There are also lots of marmots here.
Hidden Lake is one of the most popular hikes in Glacier. It is a fairly easy hike even if you basically walk uphill all the way there. If you hike here at the beginning of the season there is a high chance that there is snow left along the trail which can make it a little harder to walk. When we were here it was snowing on parts of the trail but Tony actually walked in his slippers with no problems.
The Highline is also a very popular hiking trail that is a little longer – about 11 km one way to Granite Peak Chalet. The trail goes along the Garden Wall which means that even though it is a relatively easy hike, it can be a little uncomfortable if someone in the company is afraid of heights. If you do this hike you can choose to just walk easy and take the shuttle bus back to Logan Pass.
Tips for those planning to park your car at Logan Pass
Tip: if you plan to park here, arrive in time! Preferably before 9 am. I made a brave attempt to get a parking space here at 11am and it was totally crazy here. I waited a little while but realized that I probably would've had to wait all day to get a parking spot. And unfortunately, I didn't have time for that as I needed to leave Glacier this day.
An alternative is to leave the car at St. Mary Visitor Center or Apgar Visitor Center and take the shuttle bus here. We did this when we were here with our Cruise America RV rental that we could not drive inside the park.
Dayhikes that starts at Logan Pass
Granite Park Chalet – 12 km
Hidden Lake – 4,8 km
The Loop via the Highline and The Loop trails – 18,5 km
Distances = one way.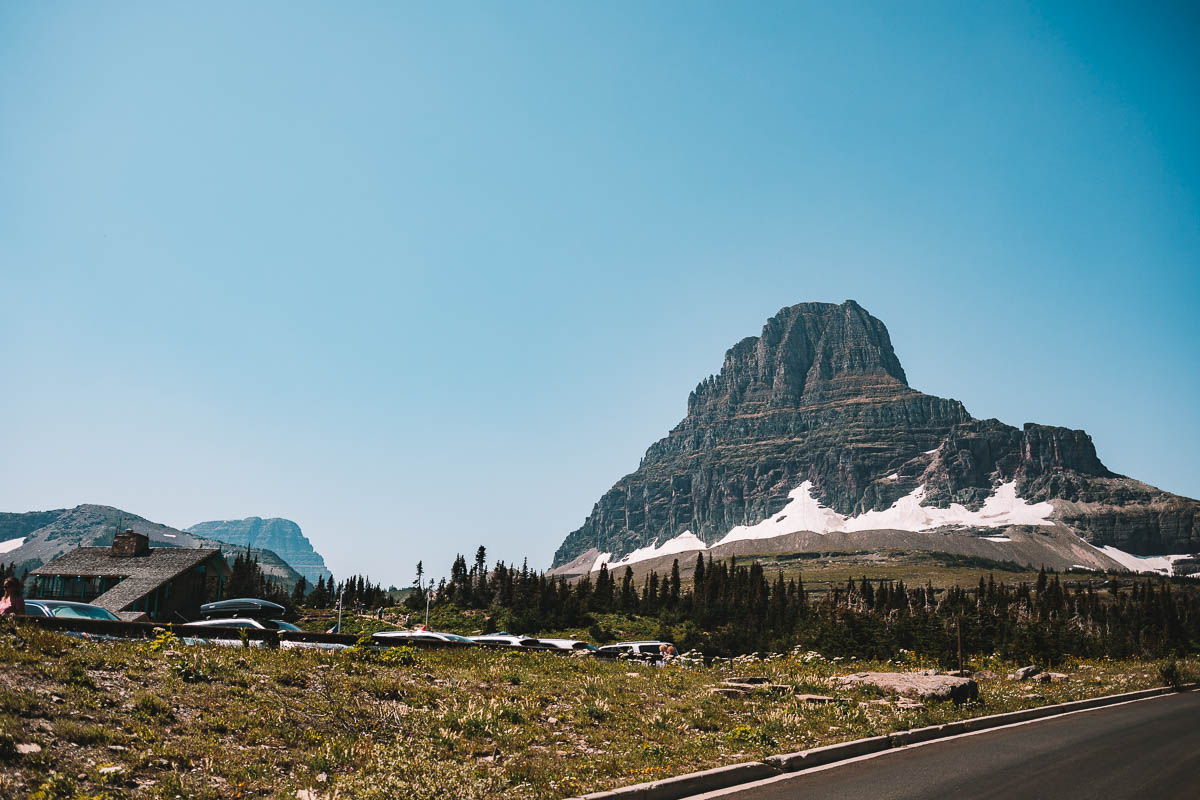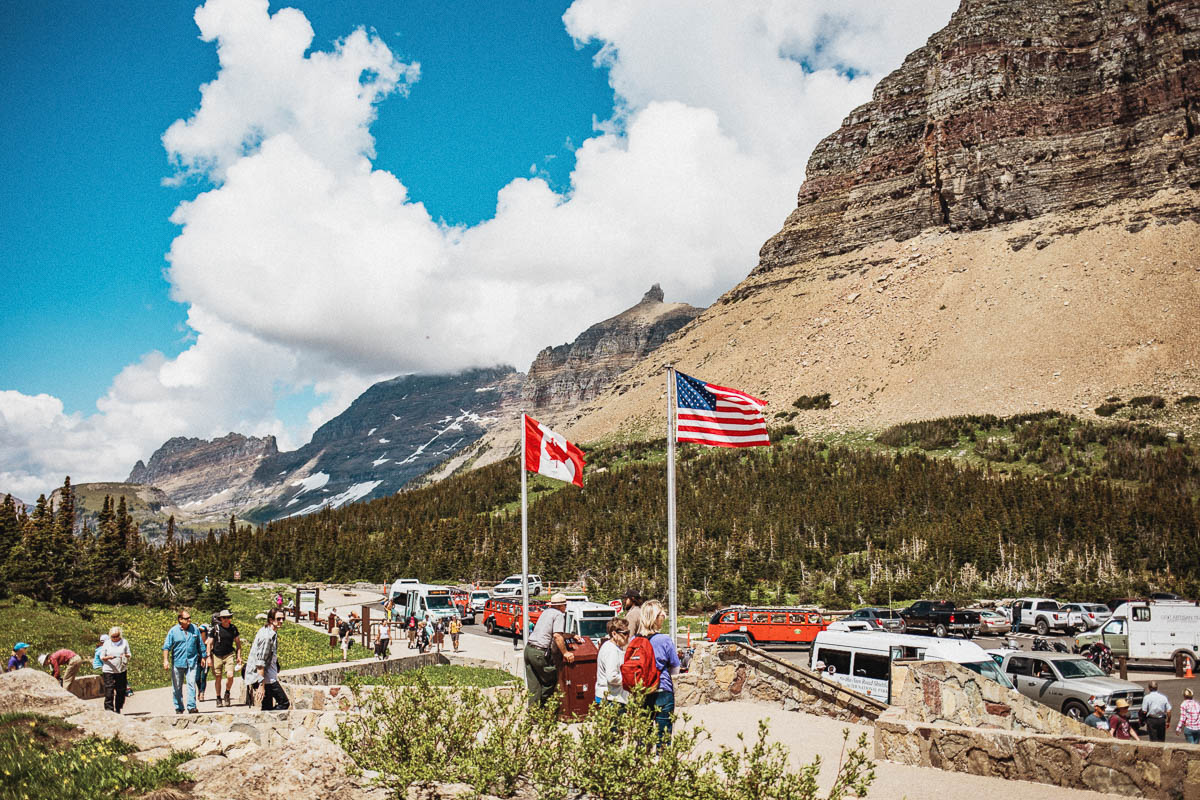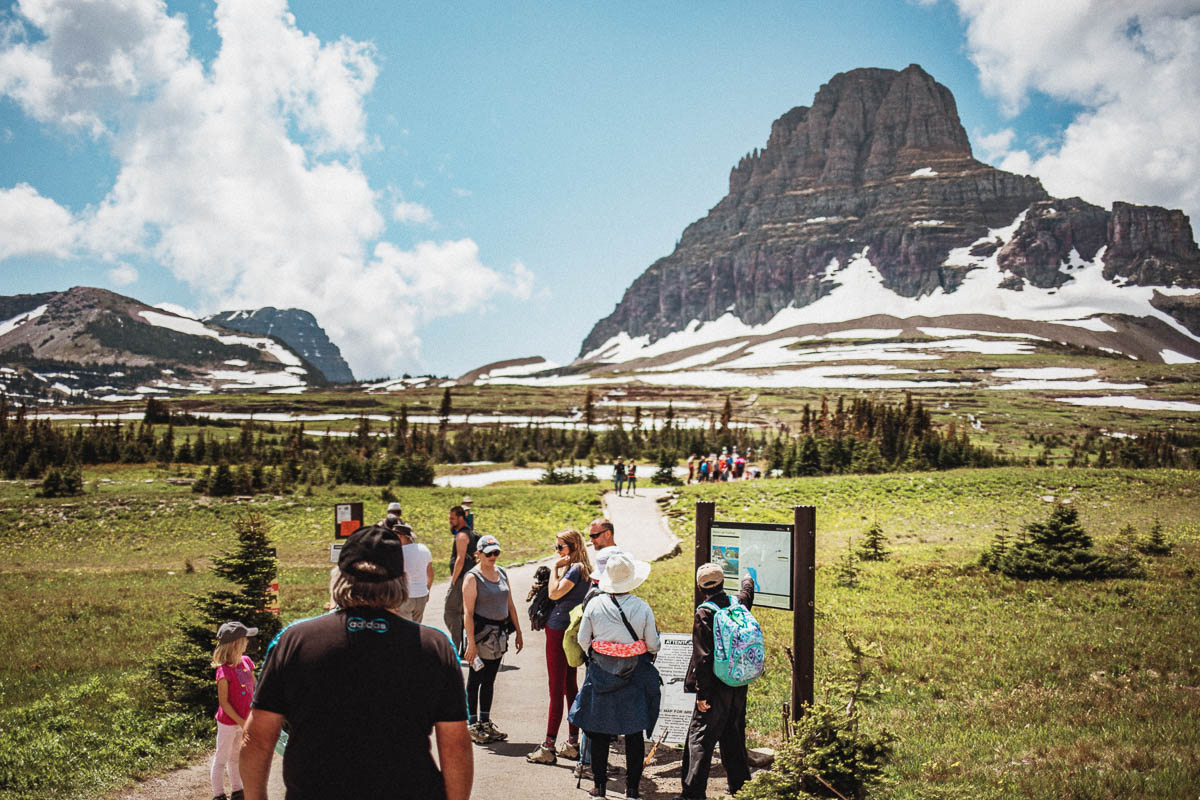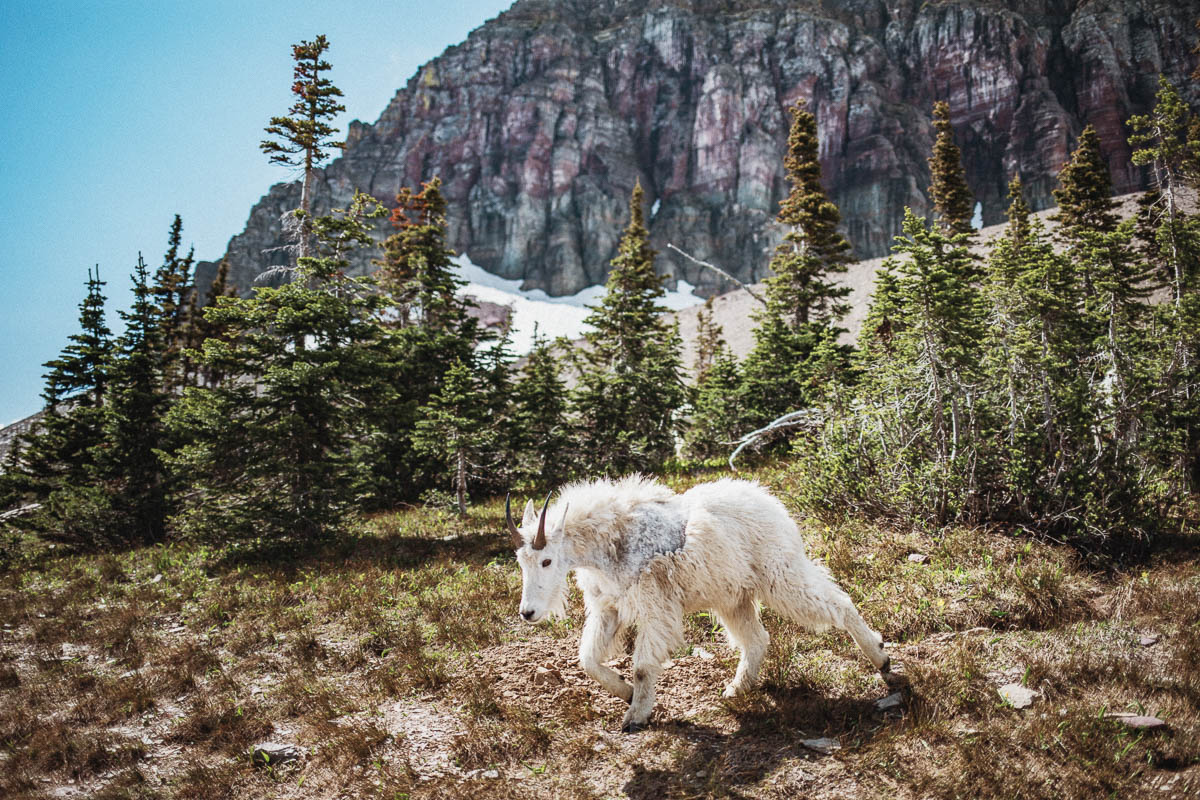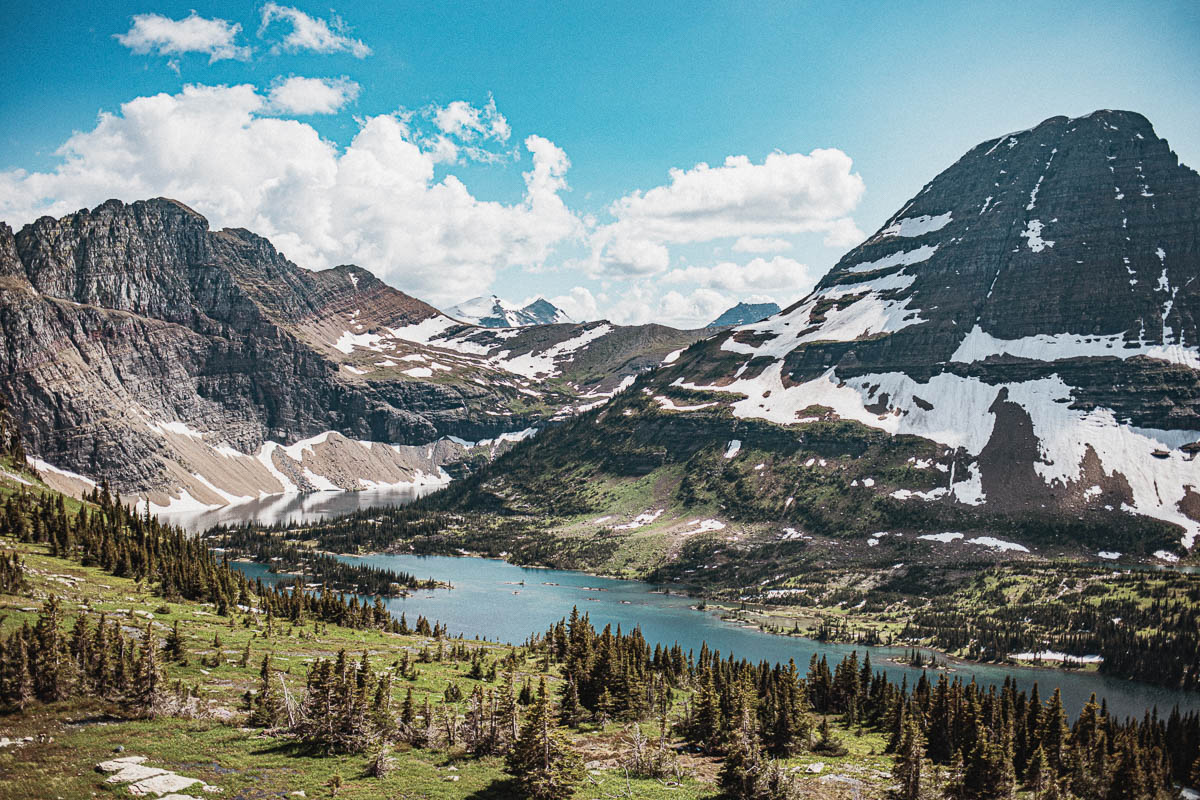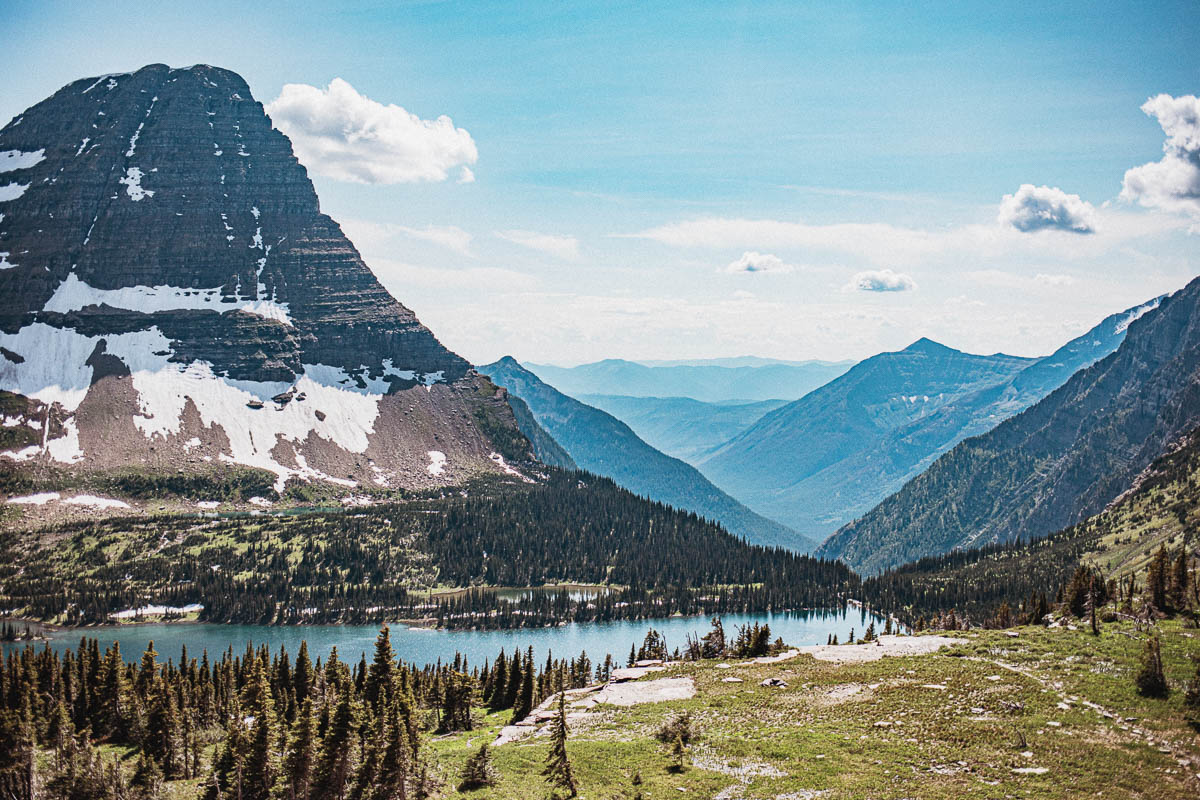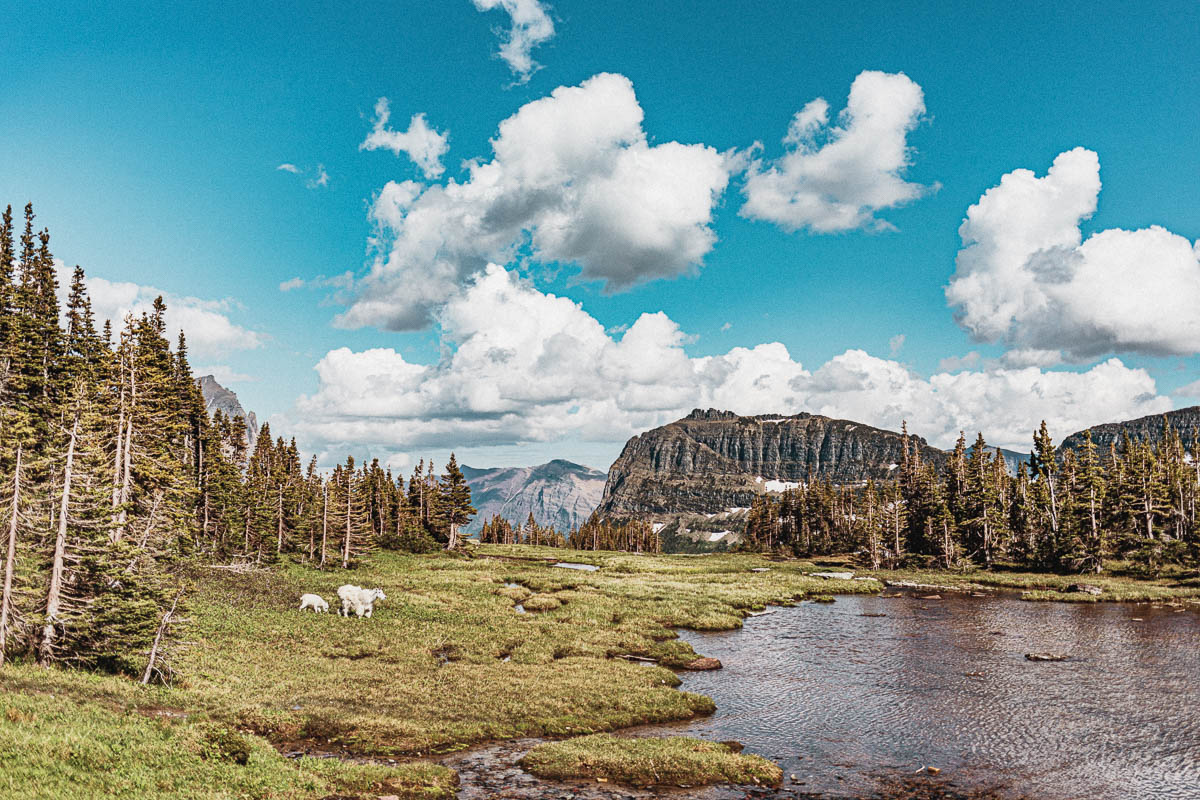 Oberlin Bend
Oberlin Bend is quite close to Logan Pass and it's just a short walk from the parking lot to a viewpoint of Garden Wall and Going-to-the-Sun Road. Lots of good opportunities to see mountain goats here. Remember that you must stay at least 23 meters (25 yards) away from all animals in the park. And of course, if you see a bear you need to keep even more distance!
It can be difficult to find a free parking space here because it's a smaller area and it's so close to Logan Pass.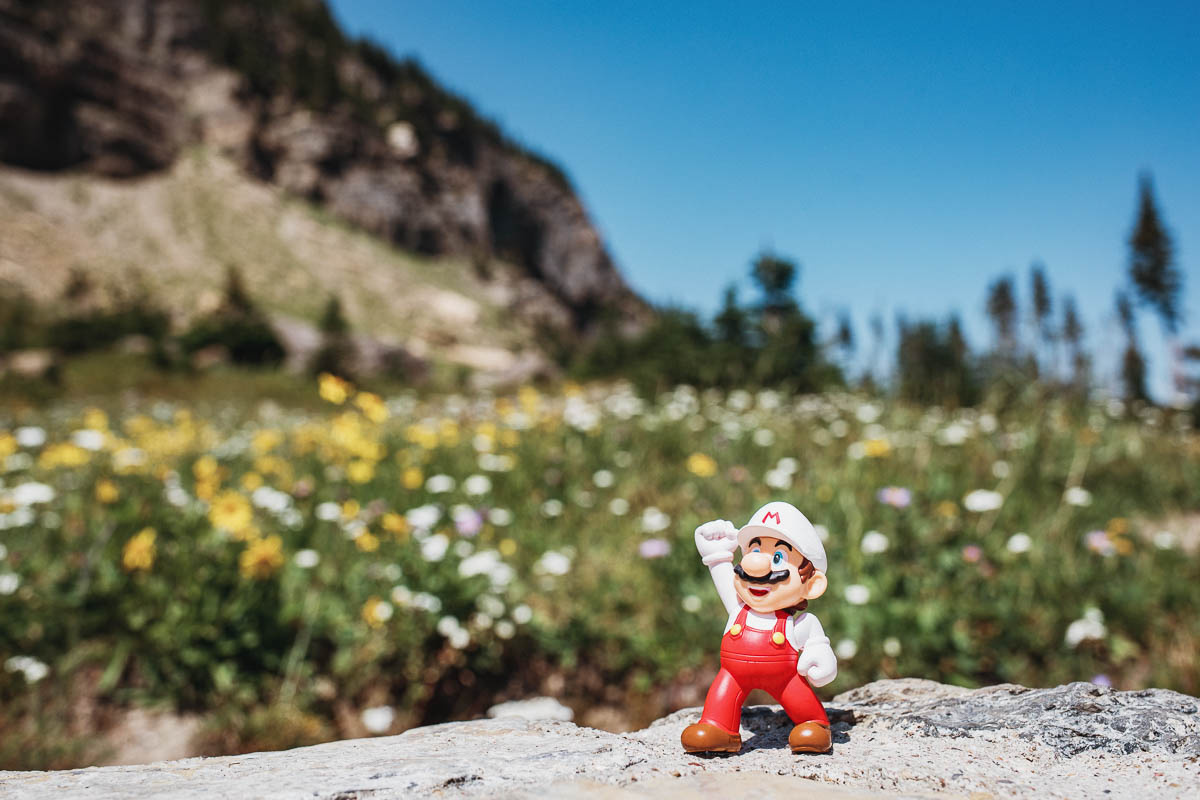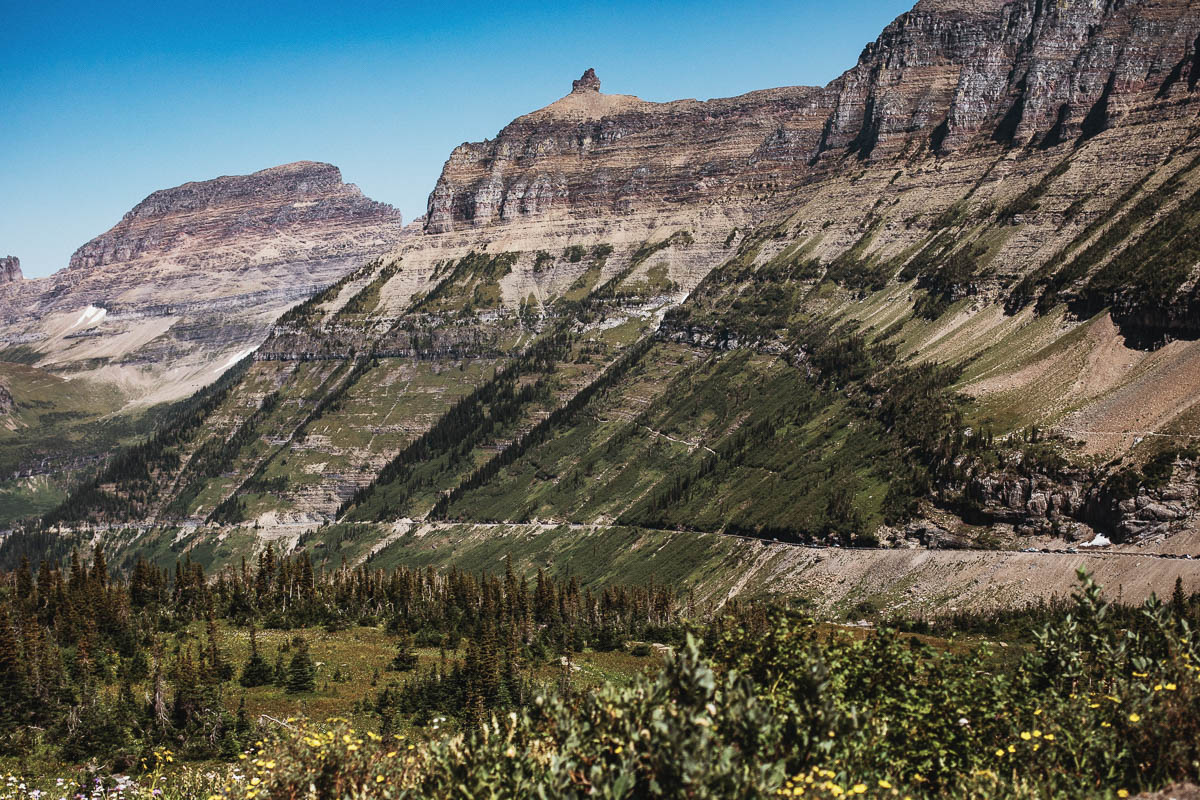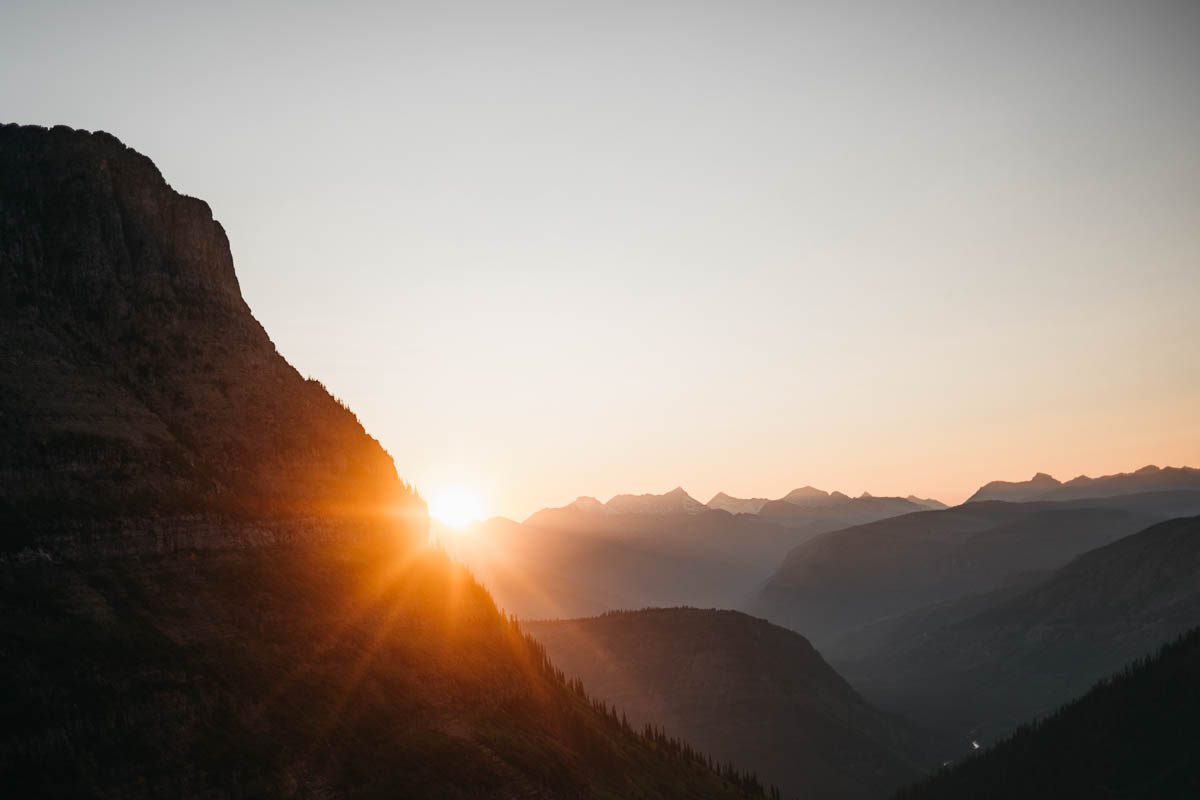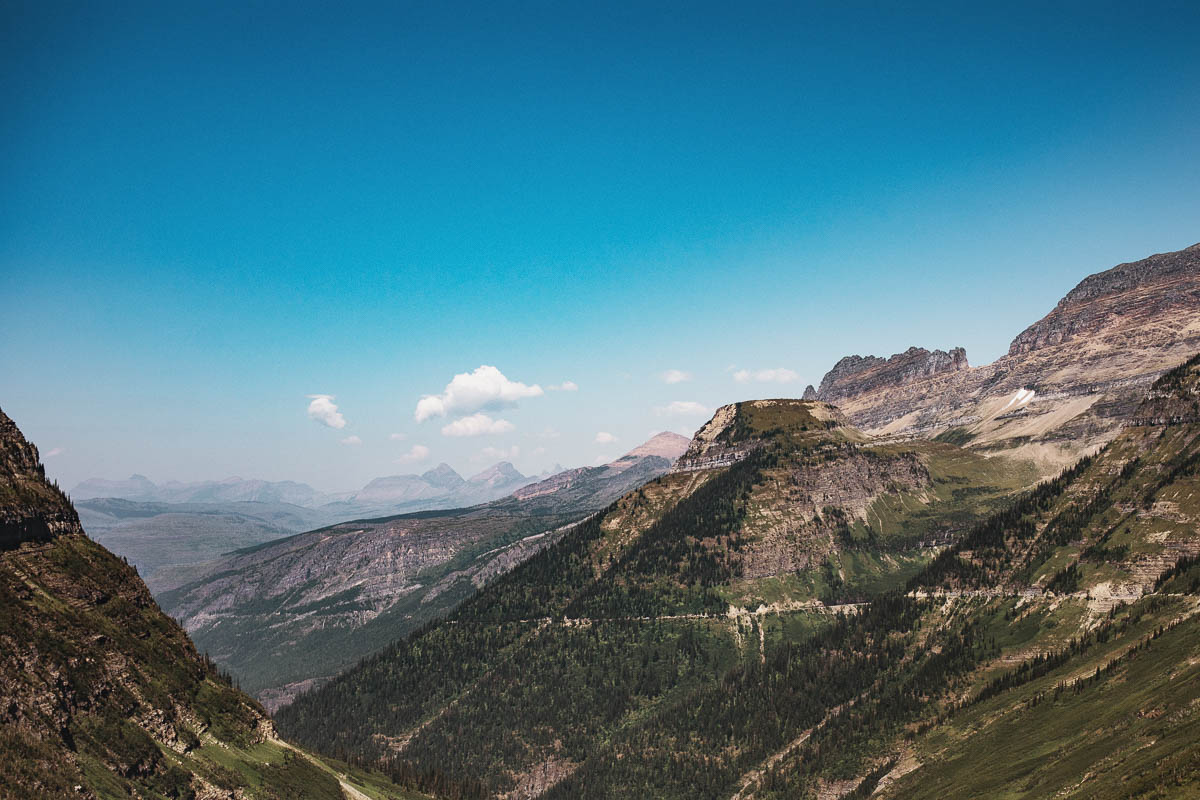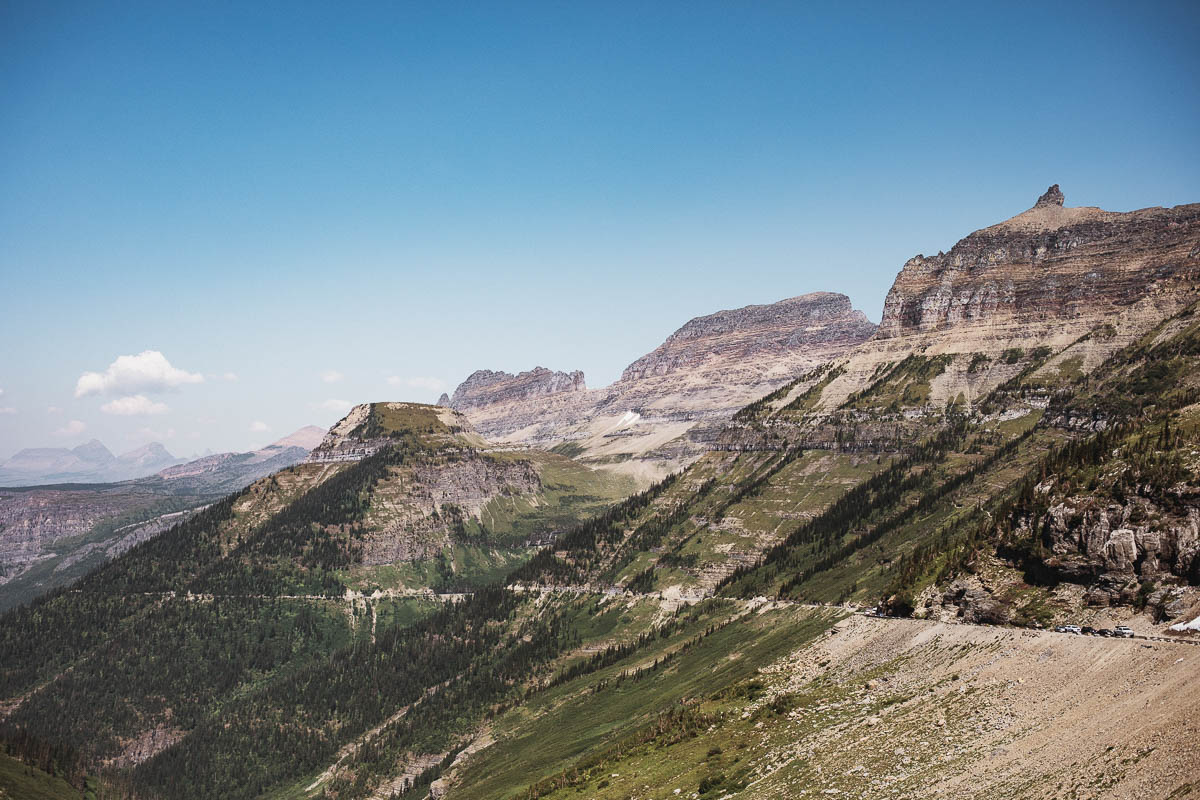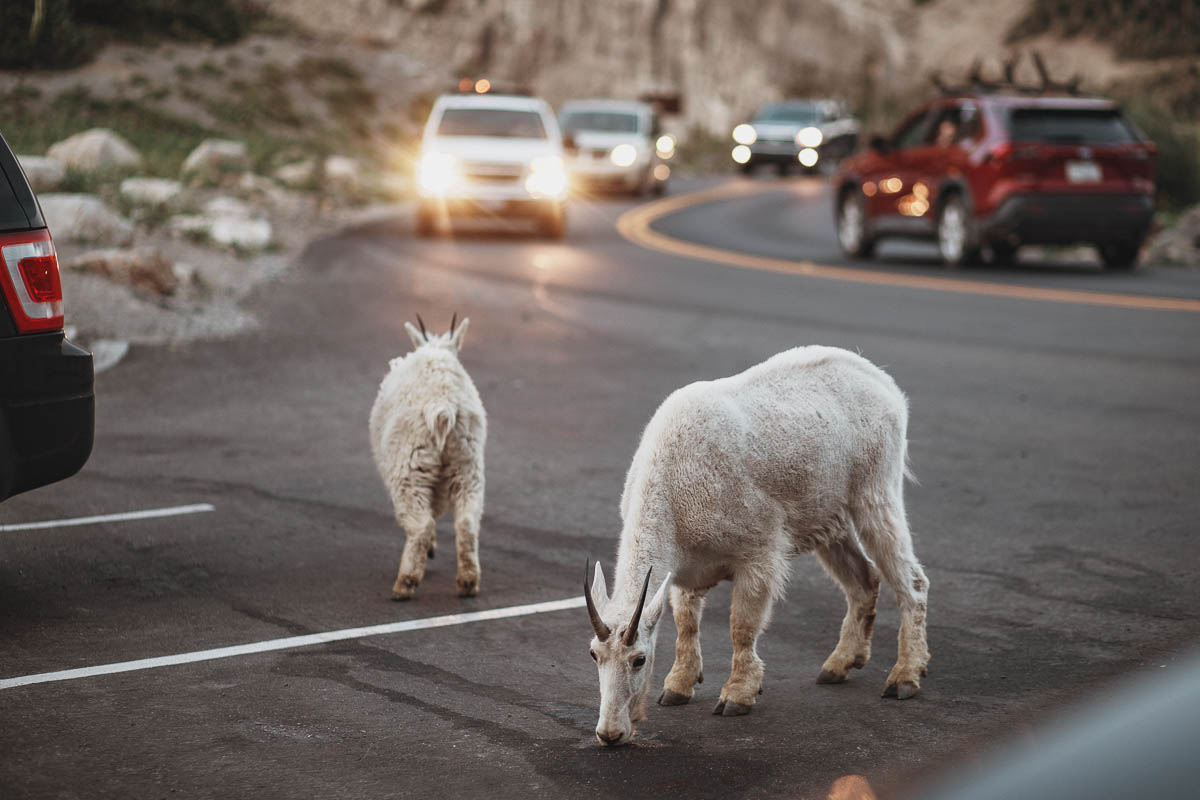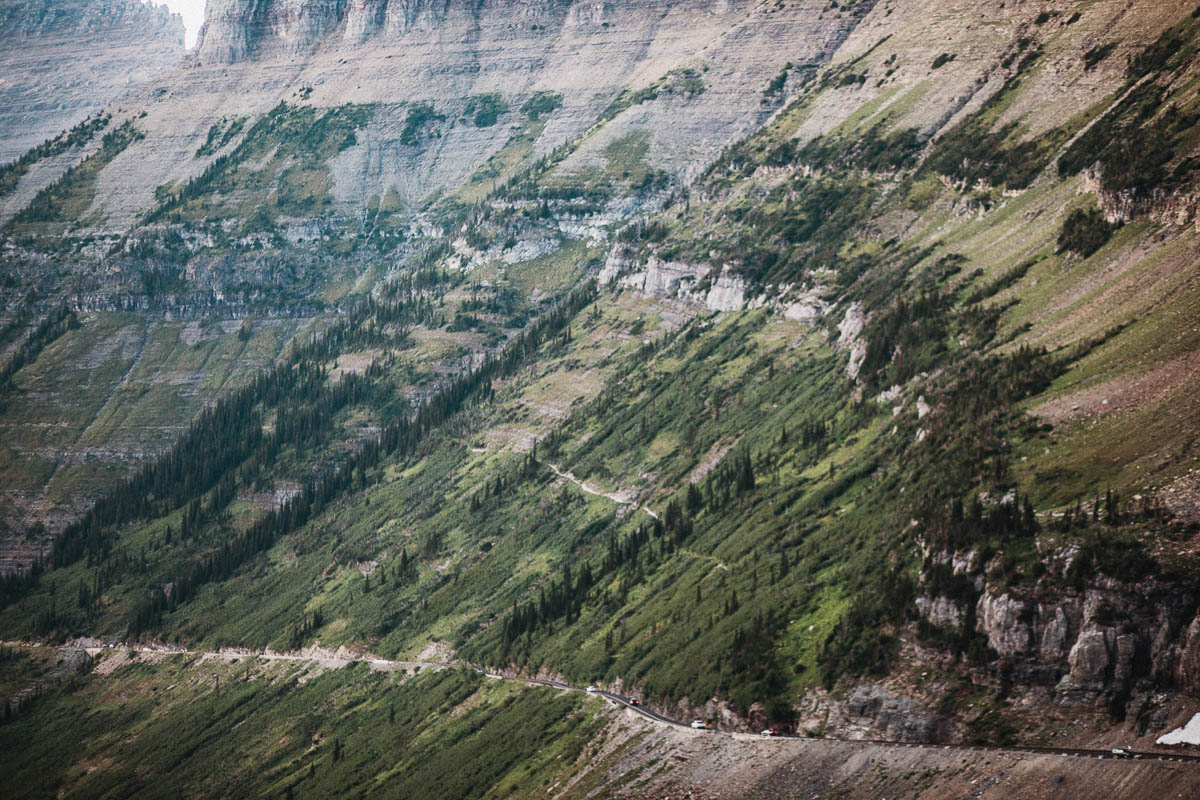 Big Bend
At Big Bend you have a great view – perhaps one of the best along the entire Going-to-the-Sun Road! From here you can see Mt. Oberlin, Mt. Cannon, Heavens Peak and the Weeping Wall. You also have great views down the valley.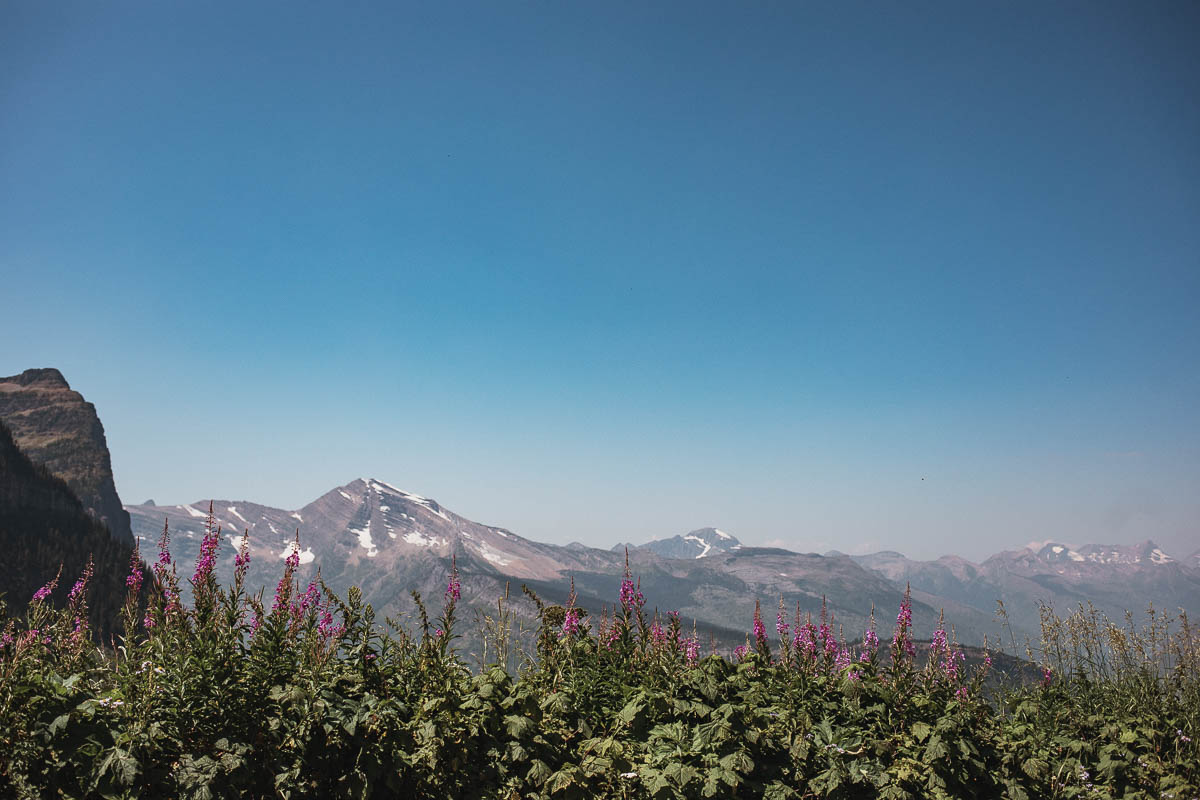 Paradise Meadows
One of my favorite places with great views of the mountains and the valley. There is a fairly large parking here and it was never difficult to get parking here.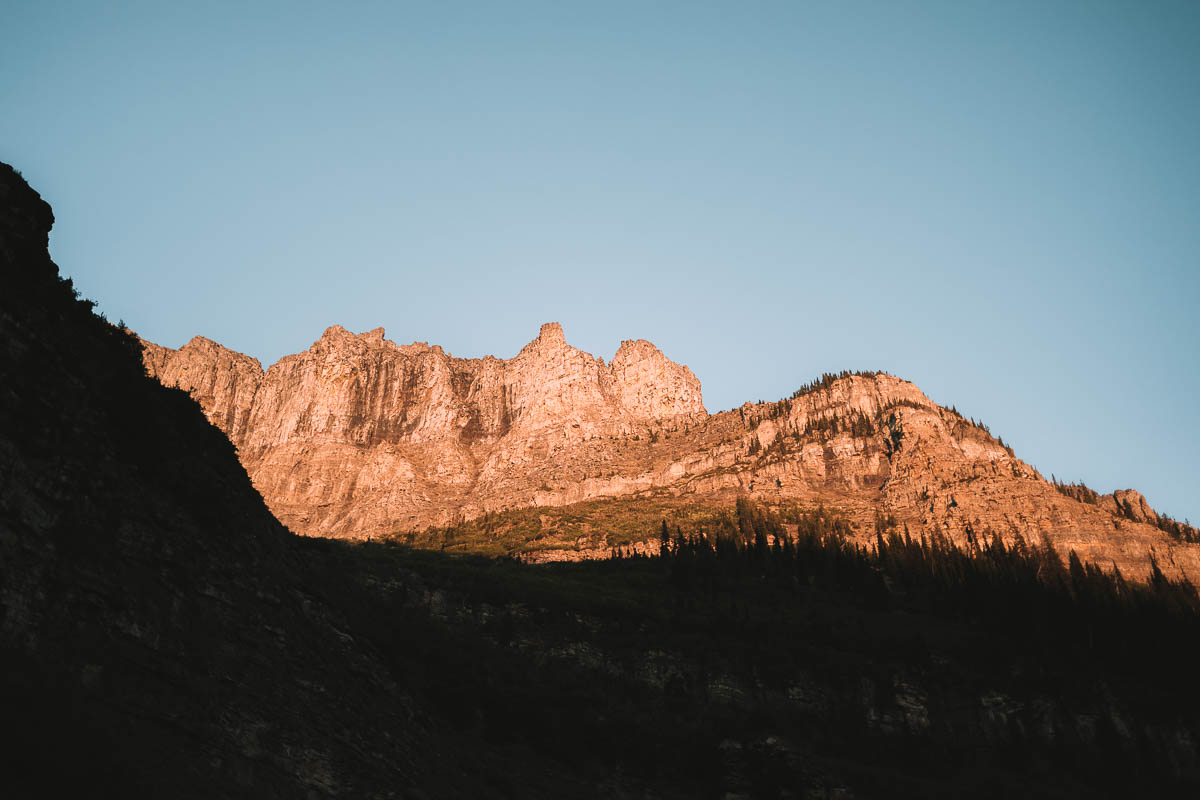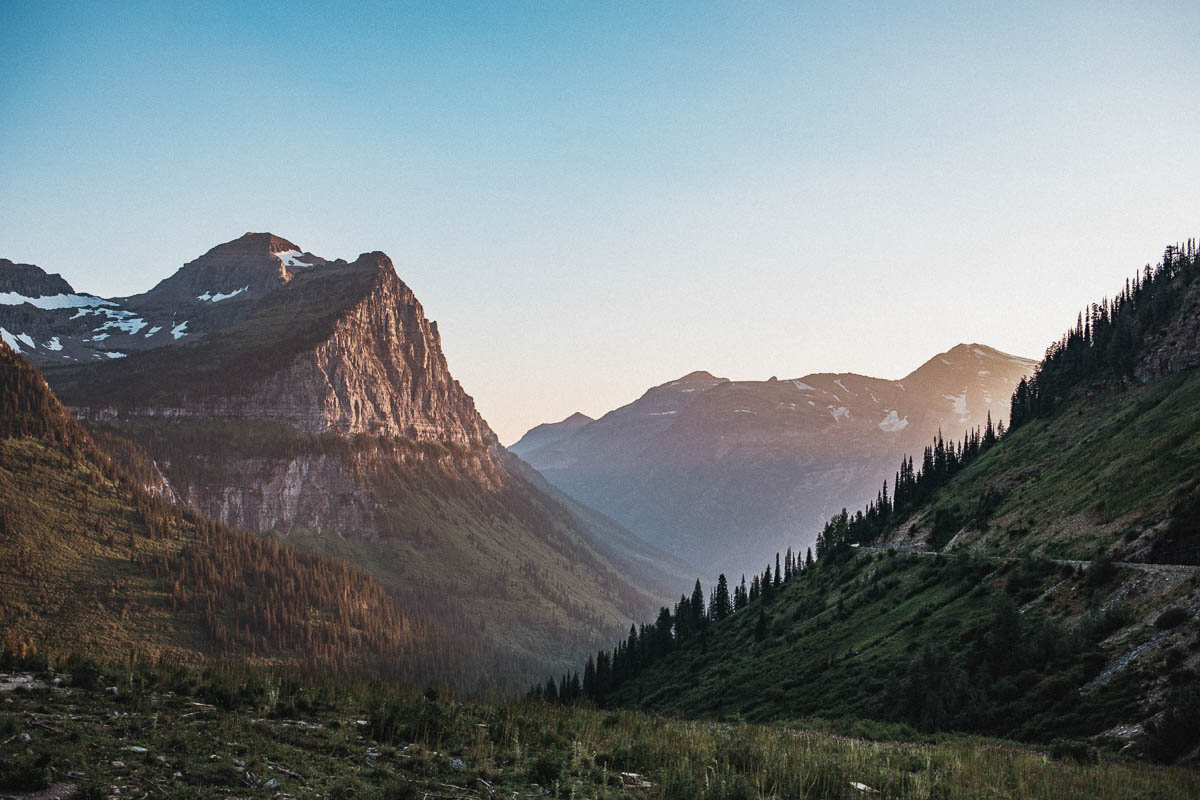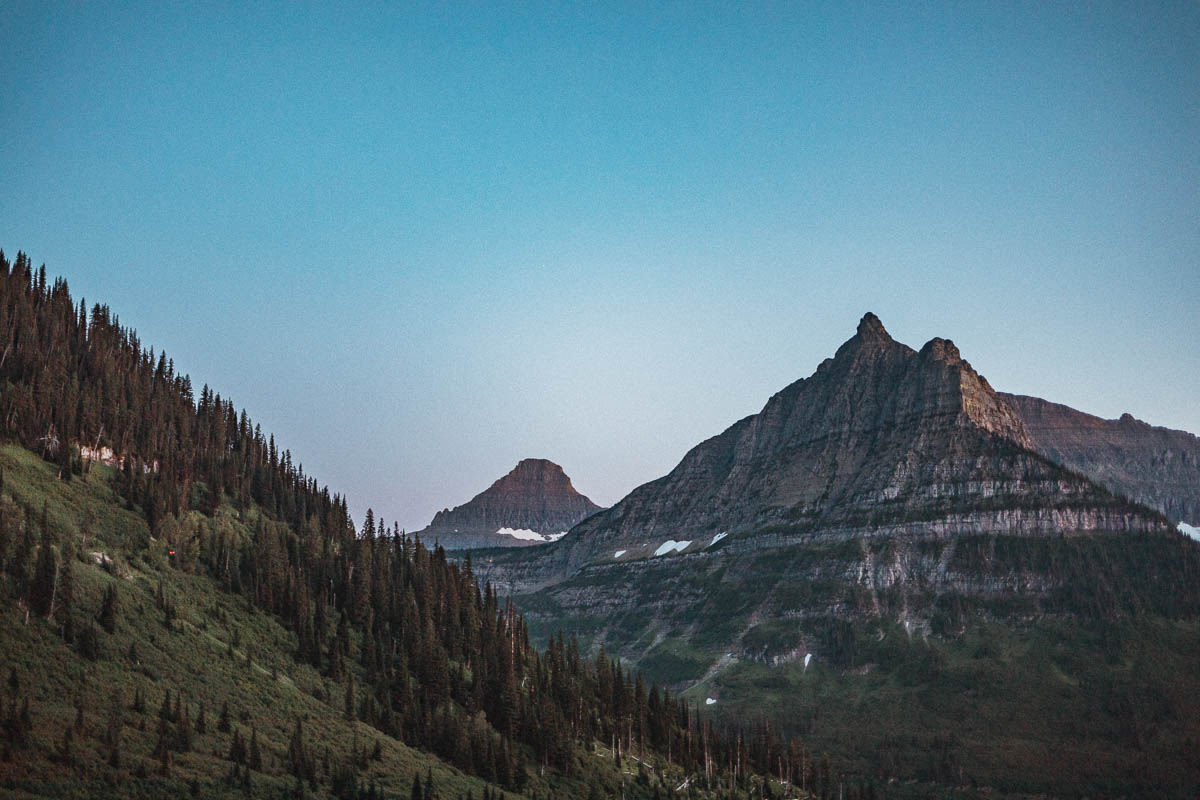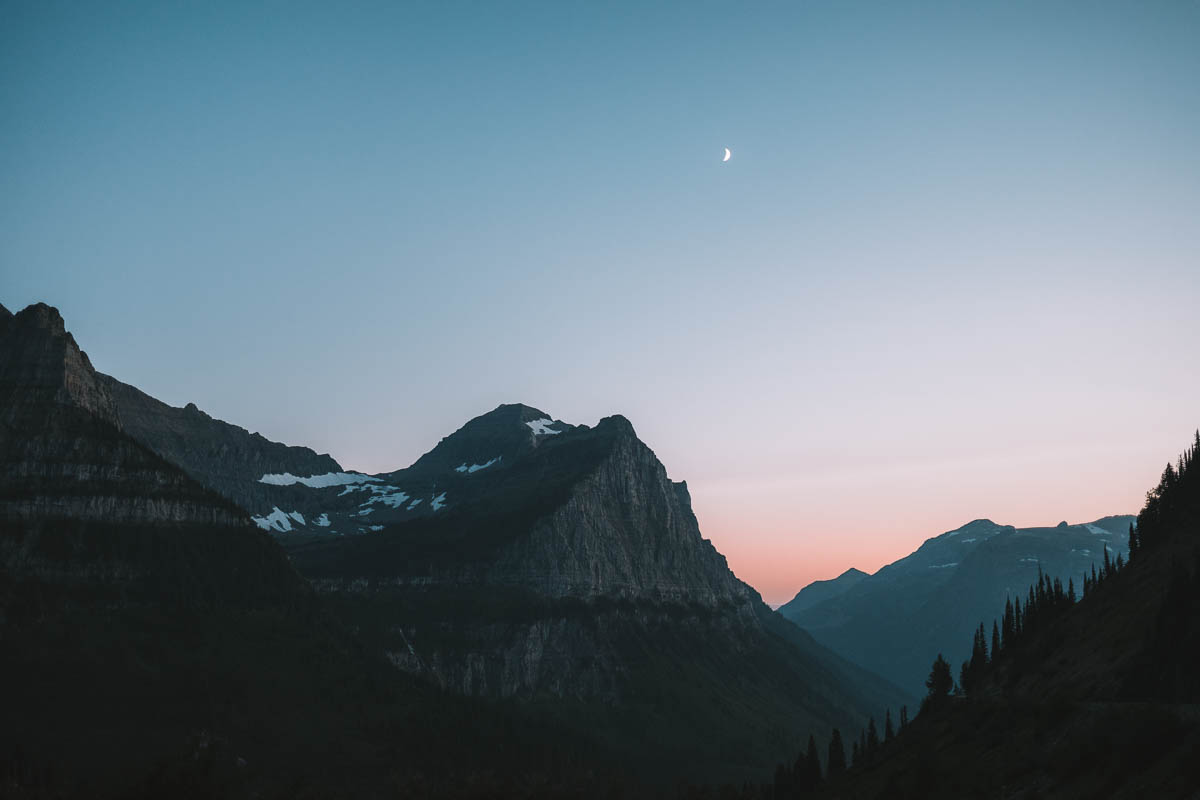 Weeeping Wall
Here you have a waterfall that falls directly on Going-to-the-Sun Road. During the early season, you have to be sure to keep your windows closed unless you want to get wet. Later in the season the yhe falls decrease so that it just drops a little.
Bird Woman Falls Overlook
At Bird Woman Falls Overlook you have a nice view of Bird Woman Falls. This waterfall falls about 150 metres straight down the valley between Mt. Oberlin and Mt. Cannon. You will also see the waterfall from Big Bend in case there is no free parking here.
Avalanche Creek
This stop is at least as popular as Logan Pass and it can be really difficult to get parking here. So if you plan to park here, I recommend trying to get out early – preferably before 9 o'clock because that's when most people seem to have woken up.
The hike to Avalanche Lake is really popular with all visitors to Glacier. Probably because it should be very easy to walk and the lake definitely looks very nice. If you don't want to, or can't, walk all the way to Avalanche Lake then you can opt for the shorter Trails of Cedars Nature Trail.
I did walk the Trails of Cedars Trail but honestly, I didn't find it to be spectacular. There's a lot of other places in Glacier that I found much better.
Dayhikes starting at Avalanche Creek
Trail of Cedars Nature Trail – 1,1 km
Avalanche Lake – 4,5 km
Distances = one way.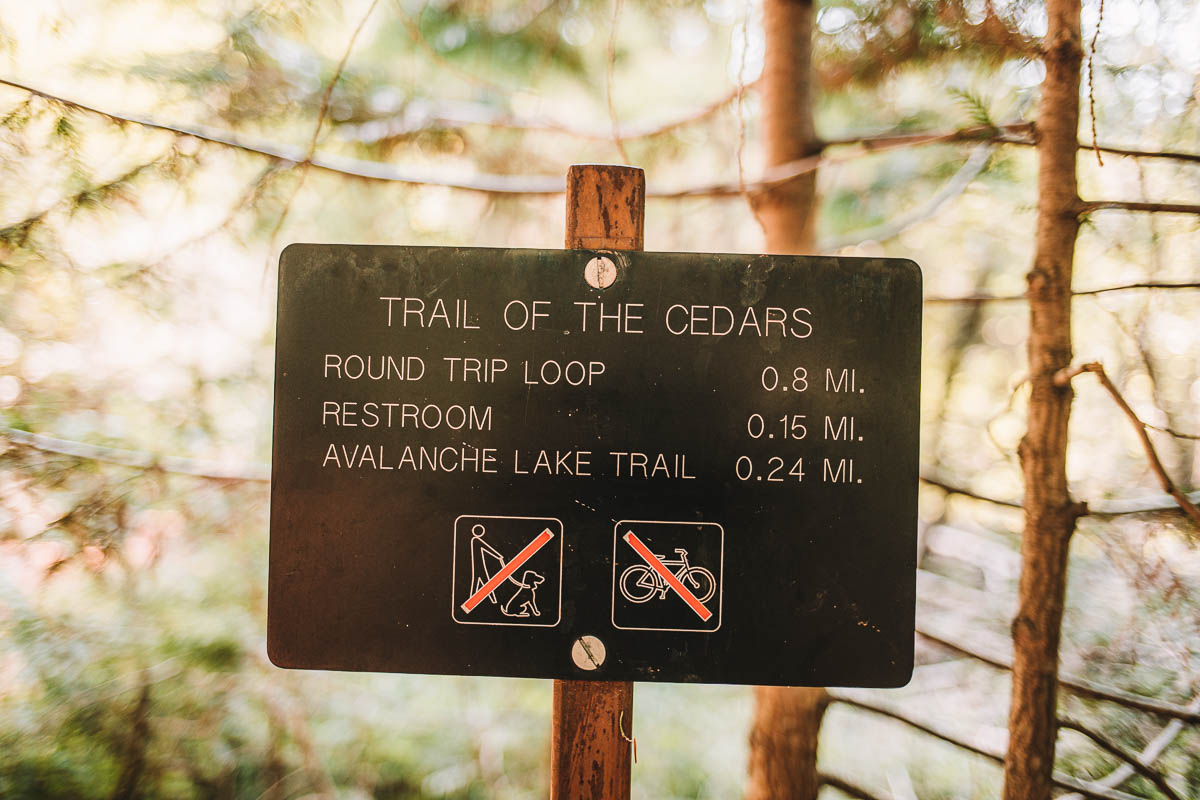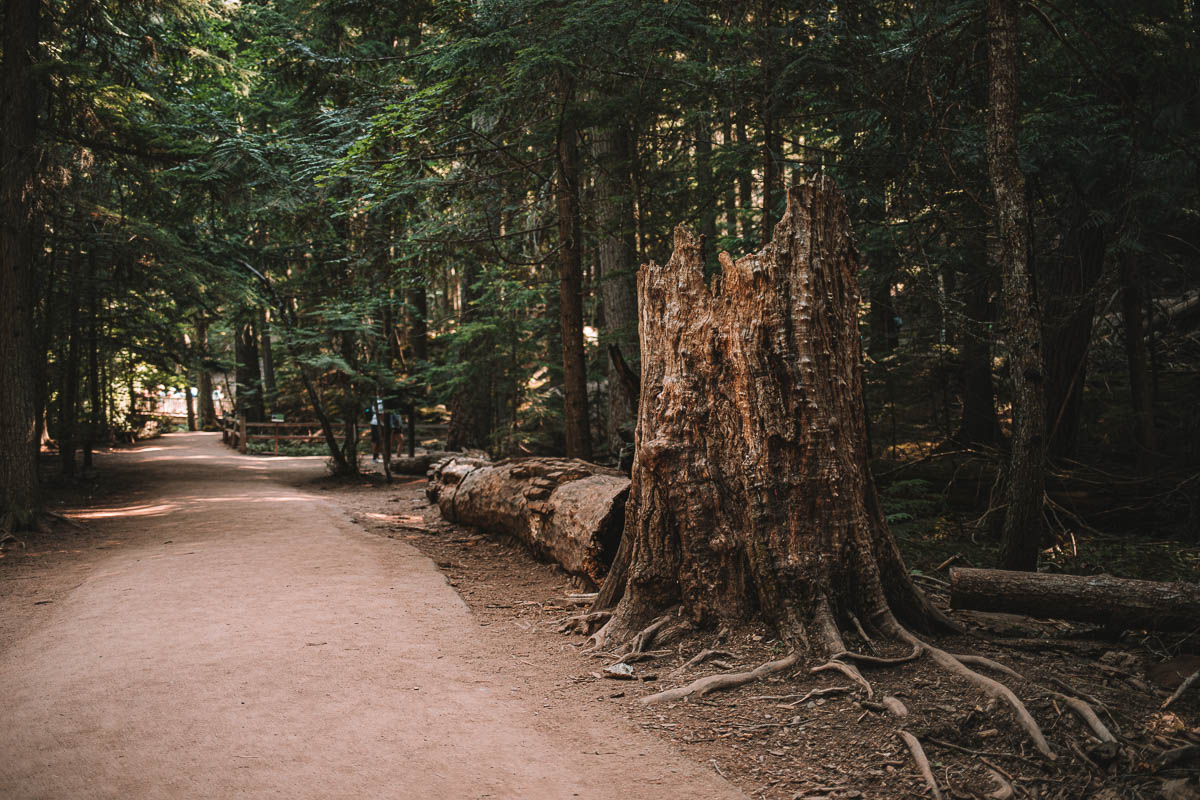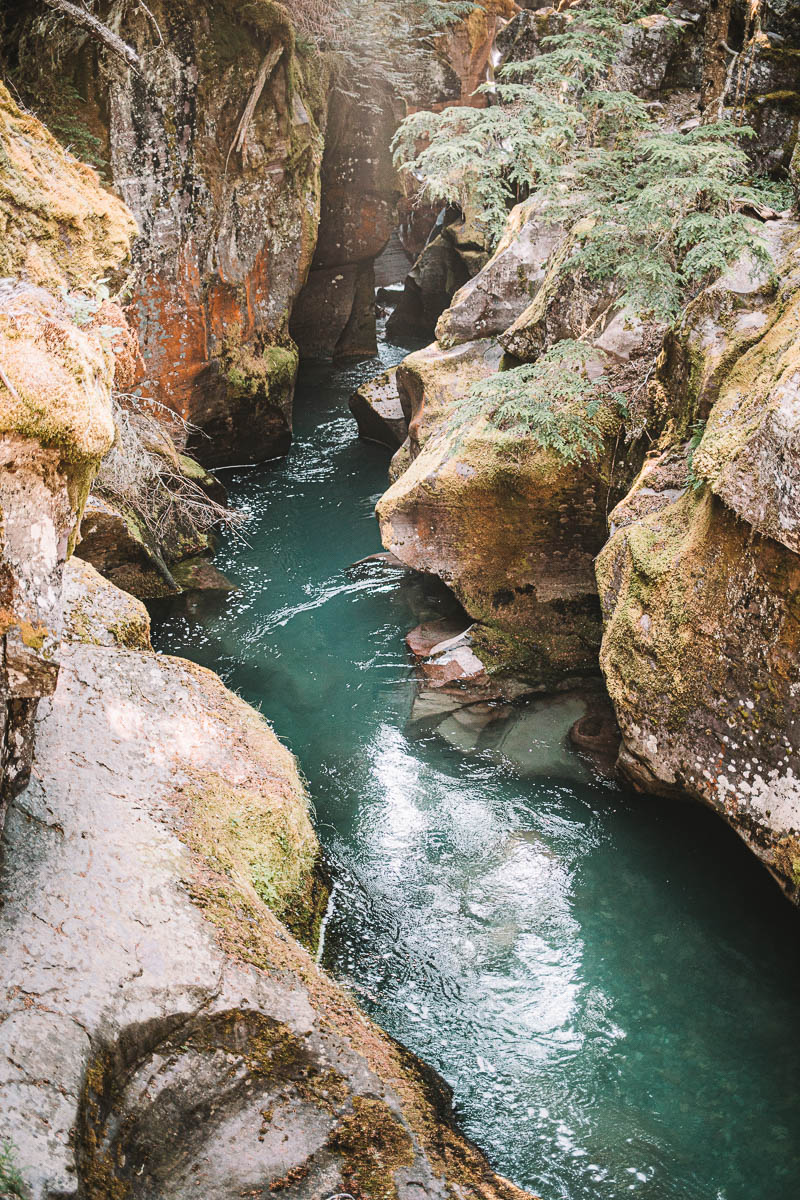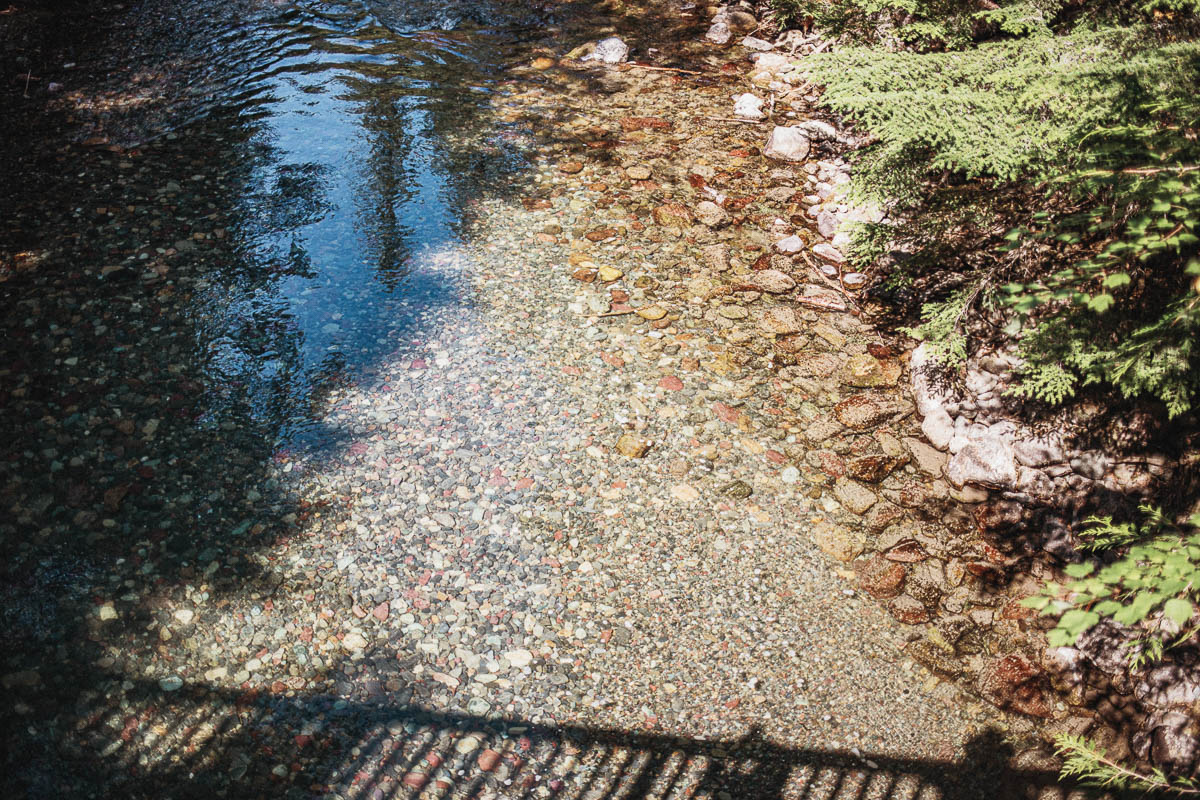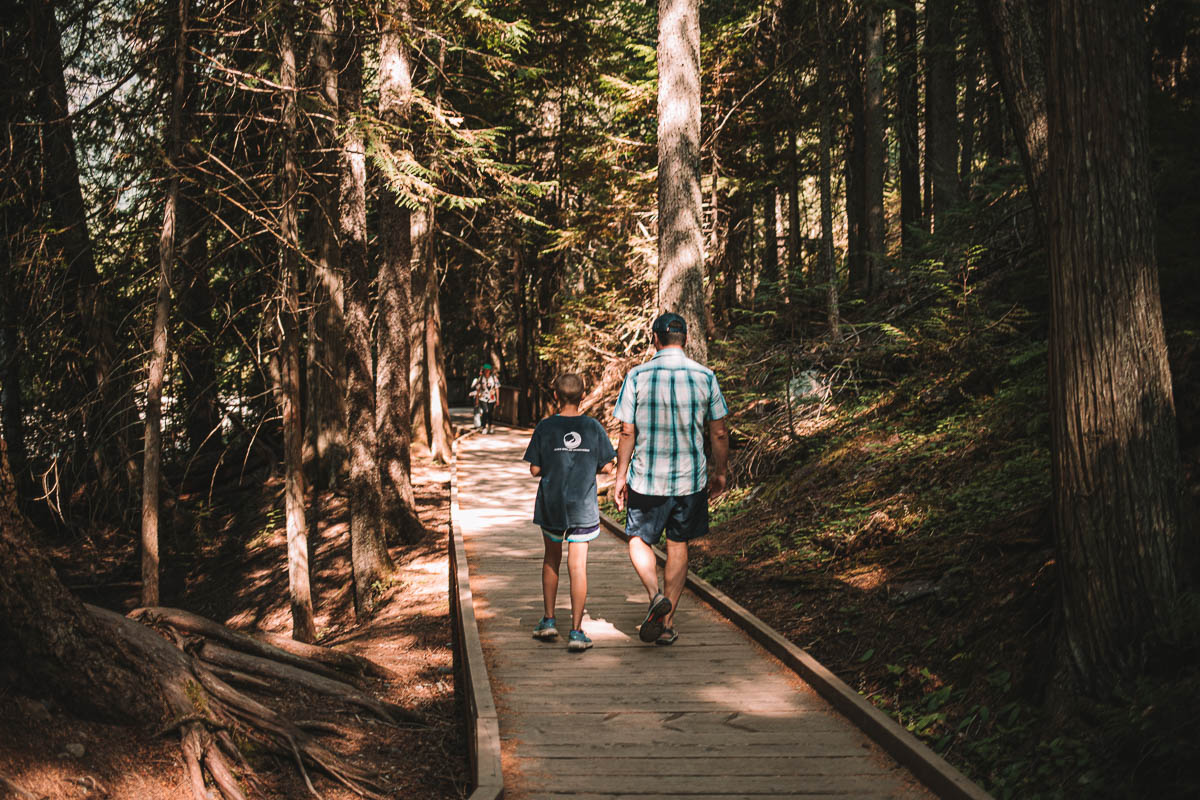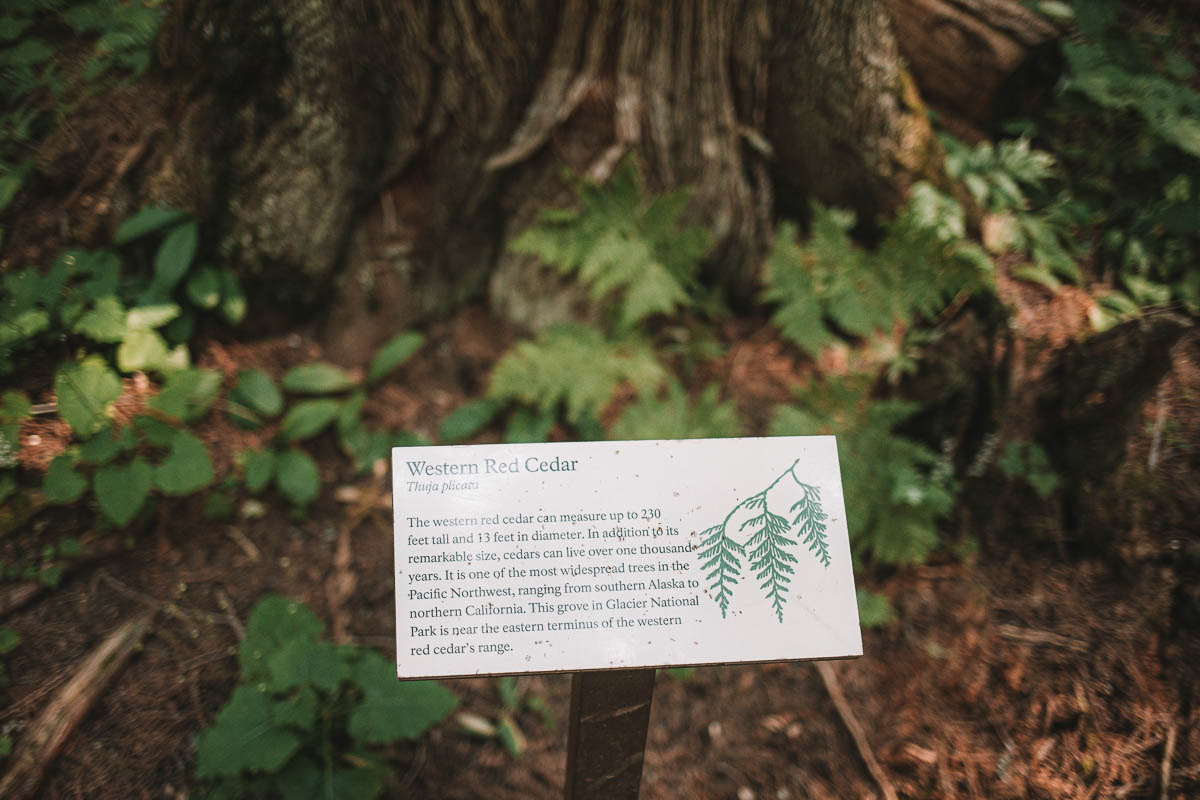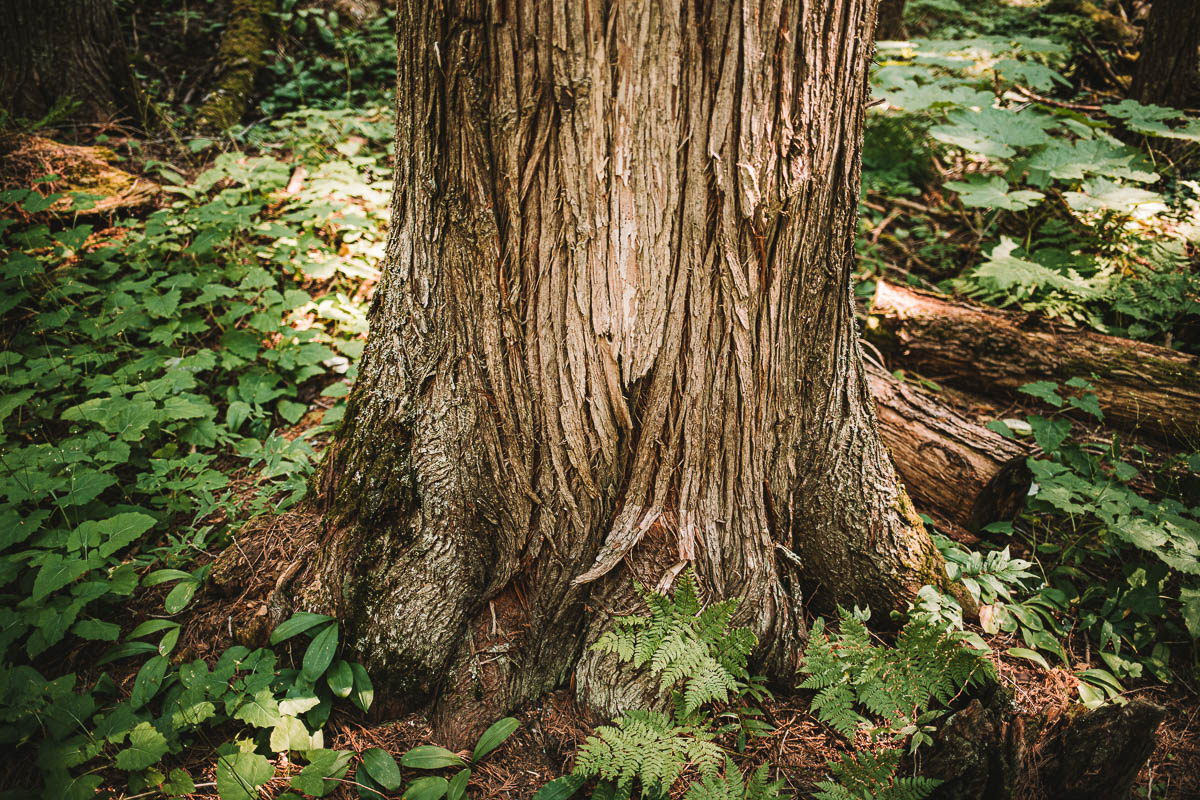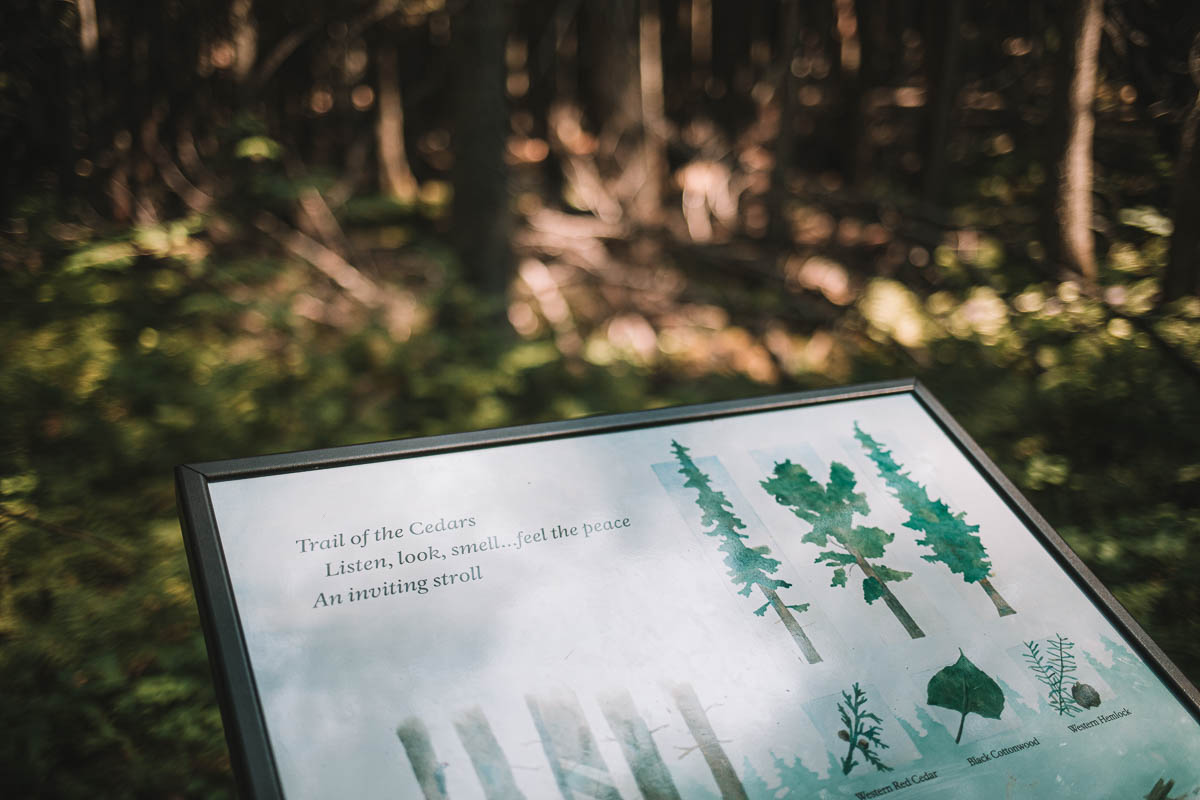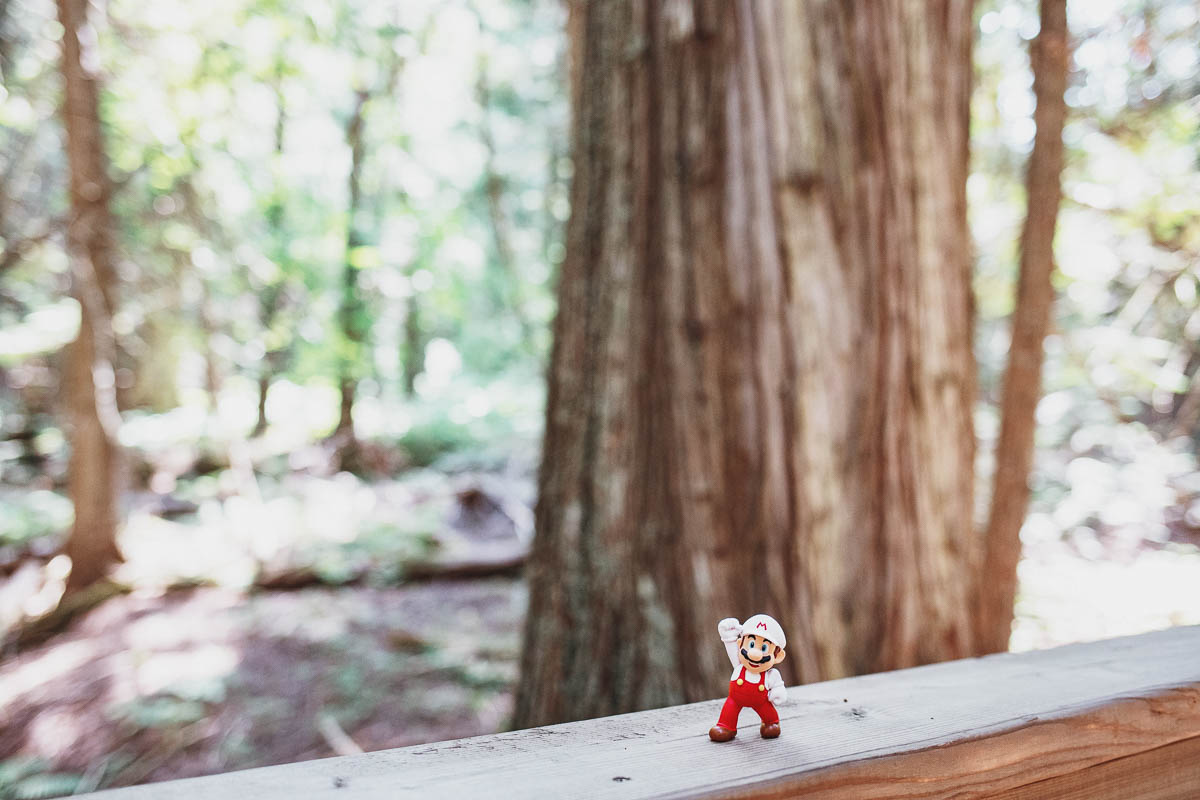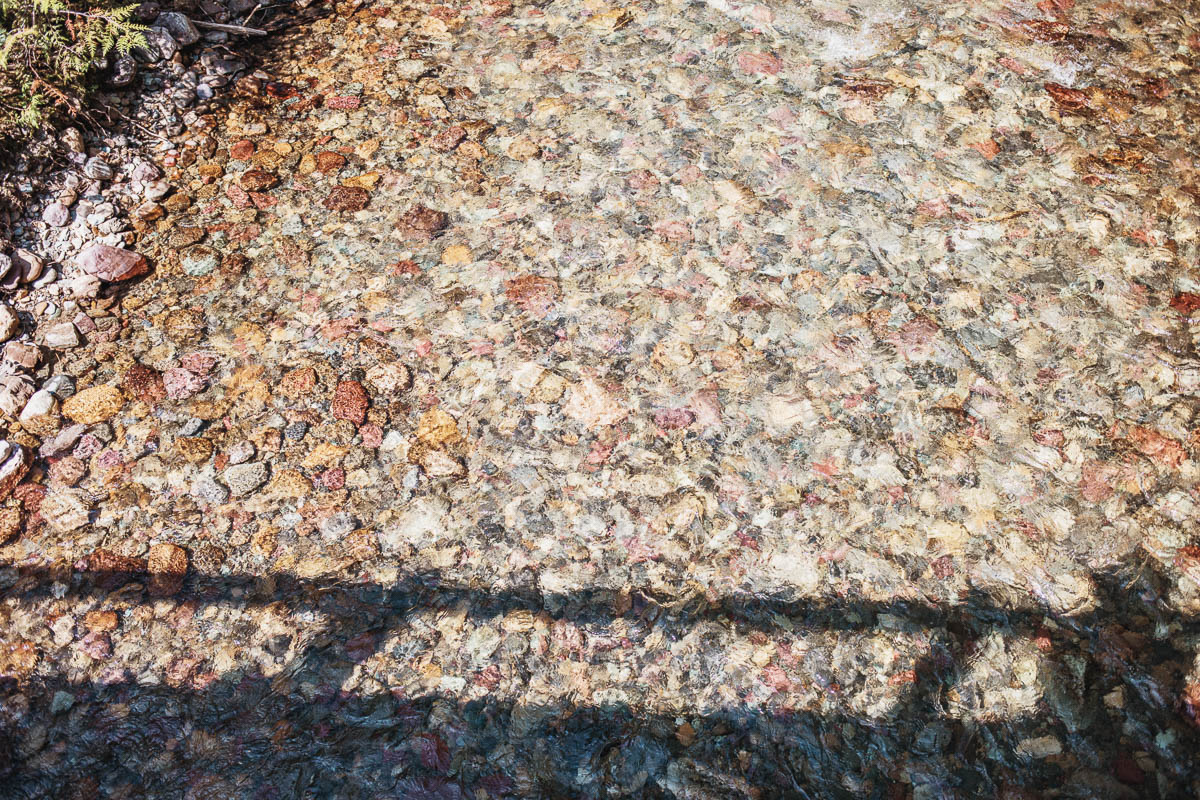 Johns Lake
At this stop, you'll find a shorter trail that's just a little over 3 kms long. It's easy to walk and the trail takes you through the woods to Johns Lake. However, you do not arrive directly at the lake but you can see glimpses of it through the trees. There is a small side road that leads you all the way to the lake if you want to go there.
Then you pass through Sacred Dancing Cascade and McDonald Falls which should be very nice. However, I haven't walked this loop myself. On the way back you will walk along McDonald Creek and have nice views of the river.
The Johns Lake car park is located about 1.3 km east of Lake McDonald. There is a small sign so you shouldn't miss the parking lot.
Lake McDonald
The largest lake in Glacier is Lake McDonald. You've probably seen lots of pictures from here if you've ever done a photo search on Glacier on any search engine out there.
Here you'll find a cute lodge that looks like a Swiss mountain cabin with a restaurant and souvenir shop. You will also find toilets and you can refill your water bottle here. In the area there are a total of three eateries; Russell's Fireside Dining Room, Jammer Joe's Grill and Pizzeria and Stockade Lounge.
Aktiviteter att göra vid Lake McDonald
Dayhikes starting at Lake McDonald
Avalanche Creek – 10,4 km
Fish Lake – 4,6 km
Gunsight Pass Trailhead – 34 km
Snyder Lakes – 7 km
Sperry Chalet – 10 km
Distances = one way.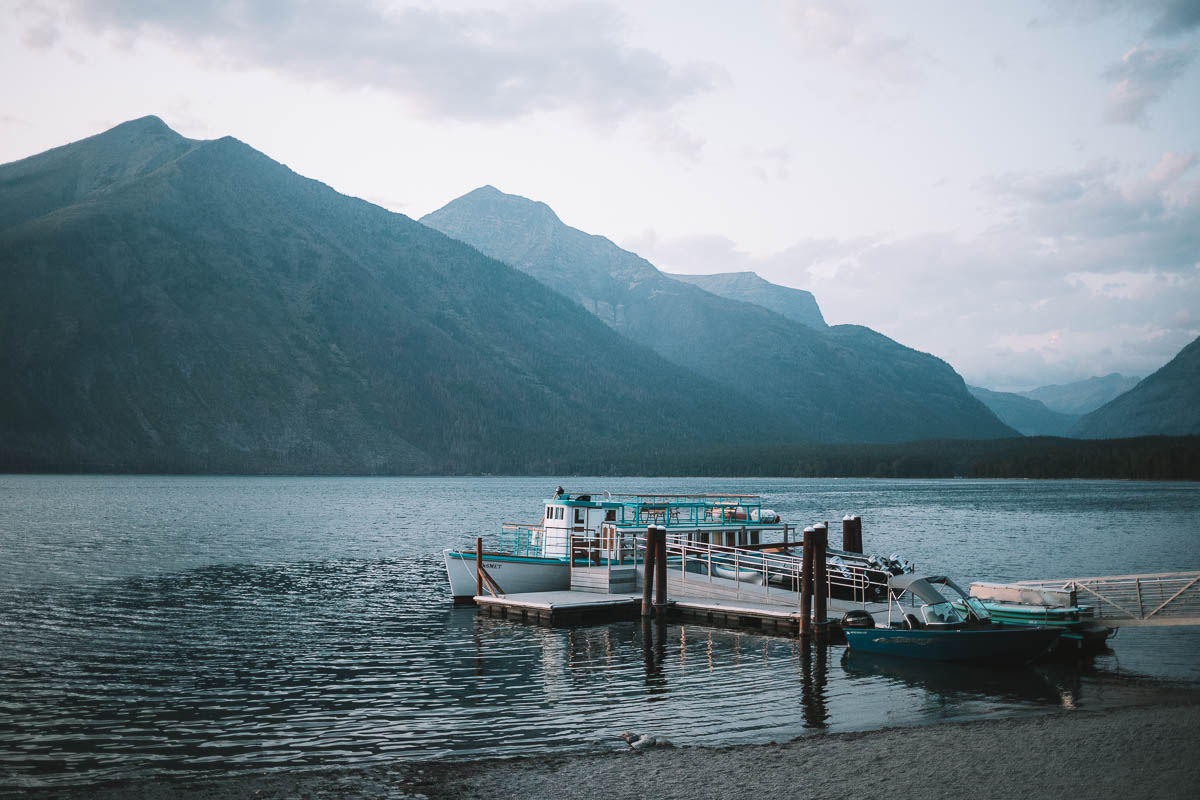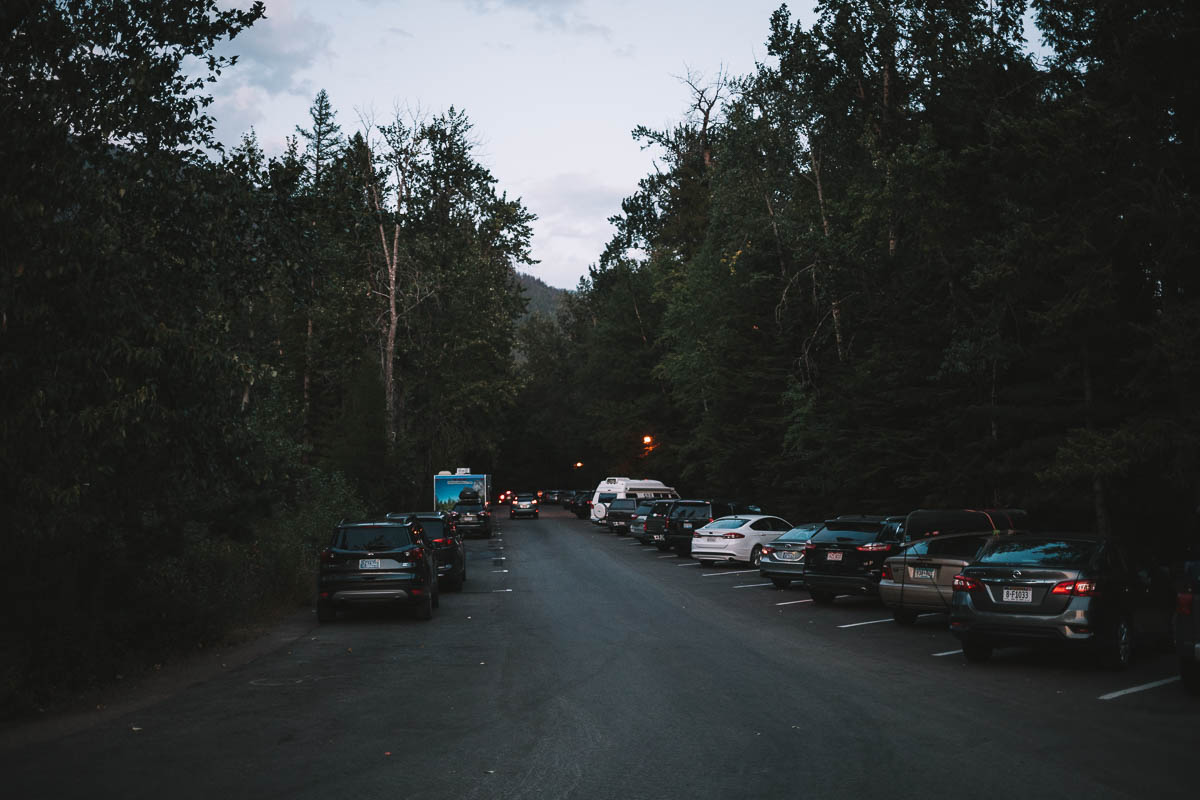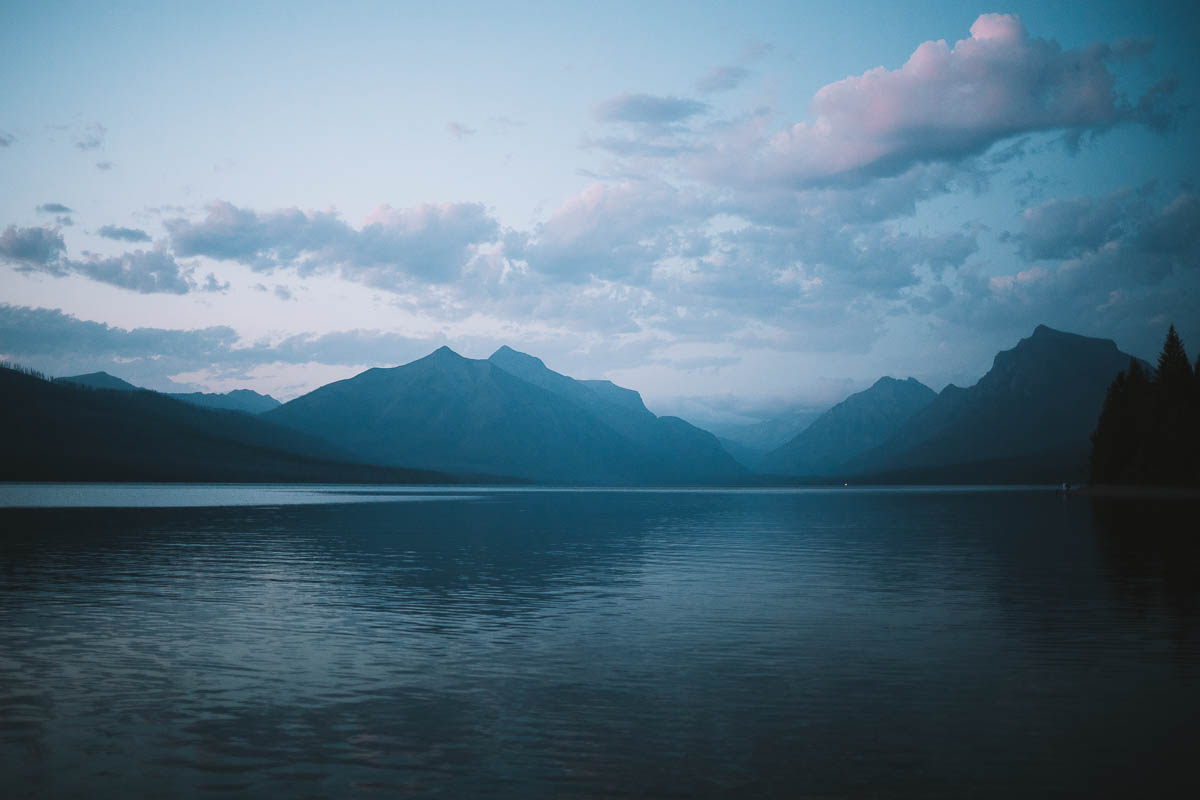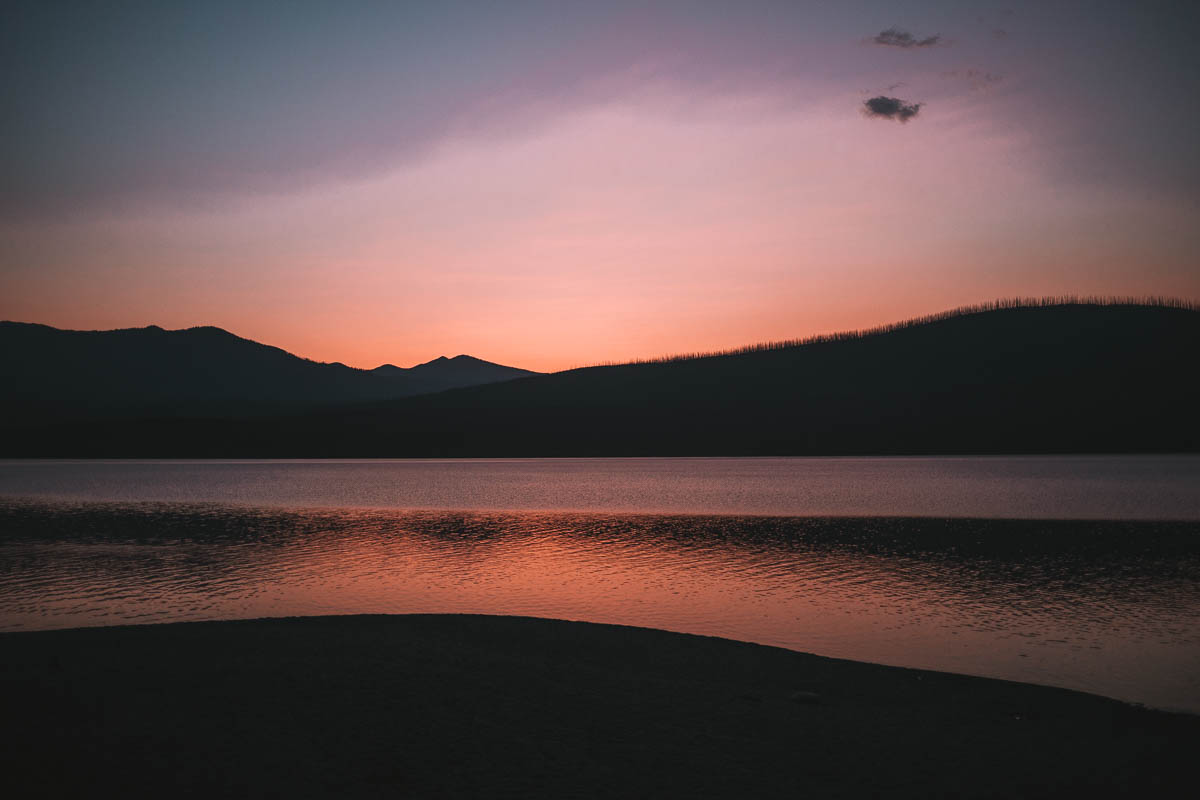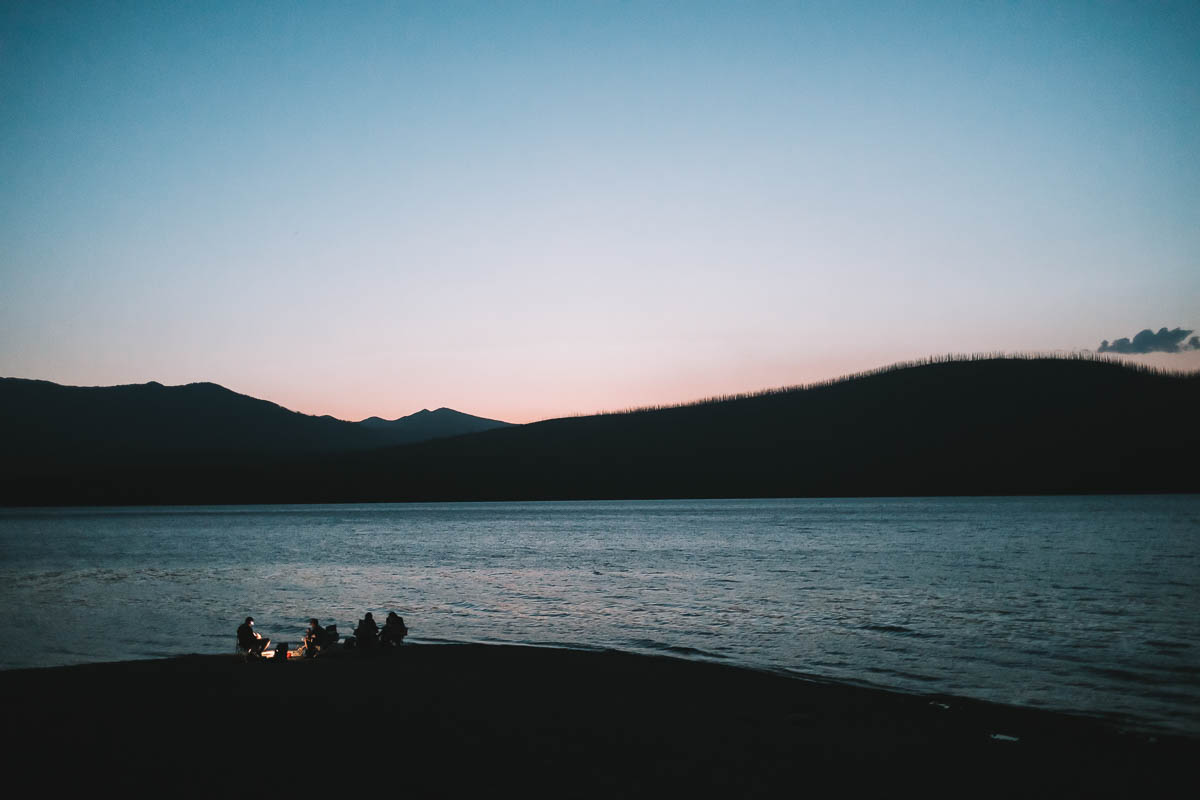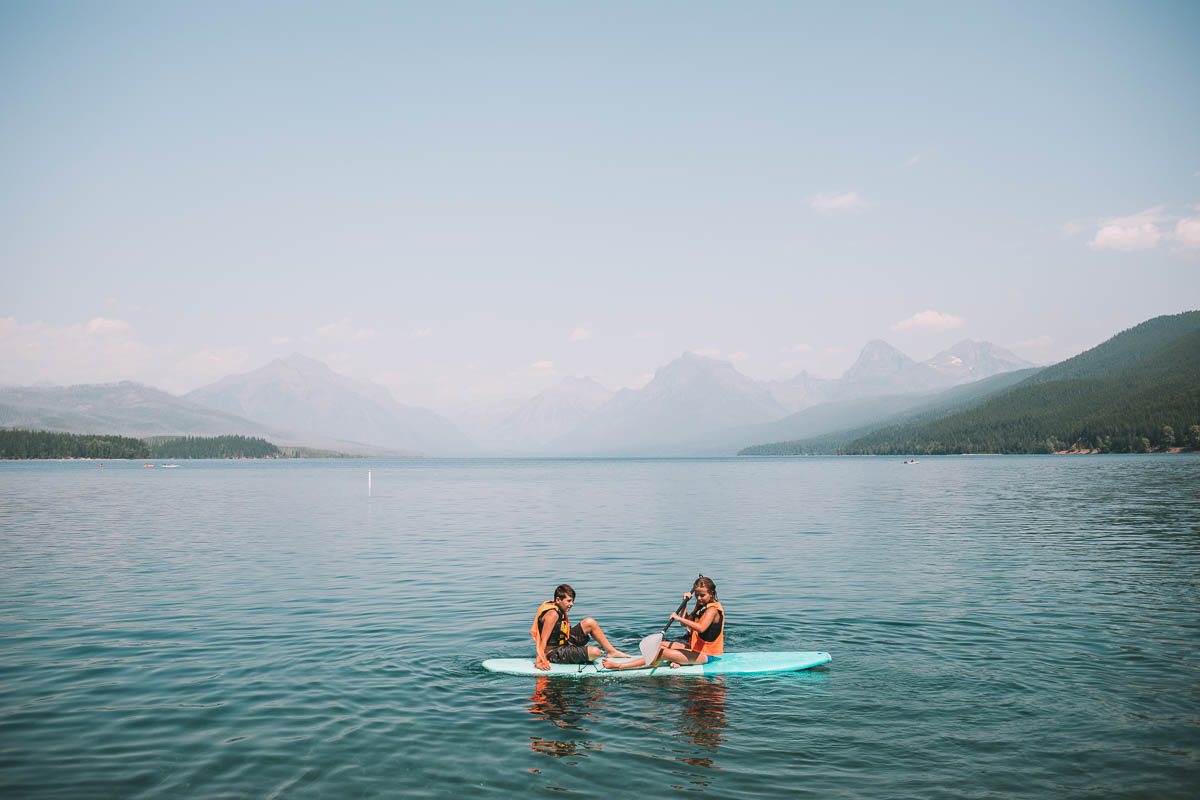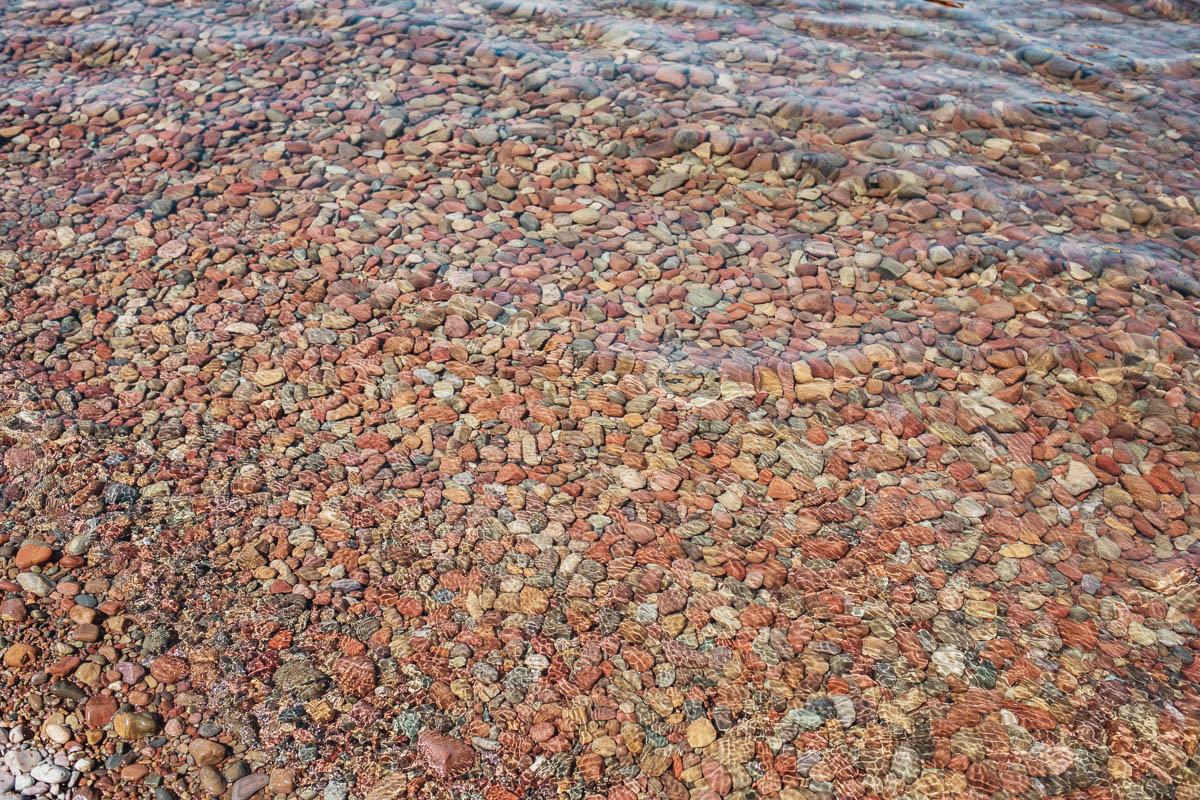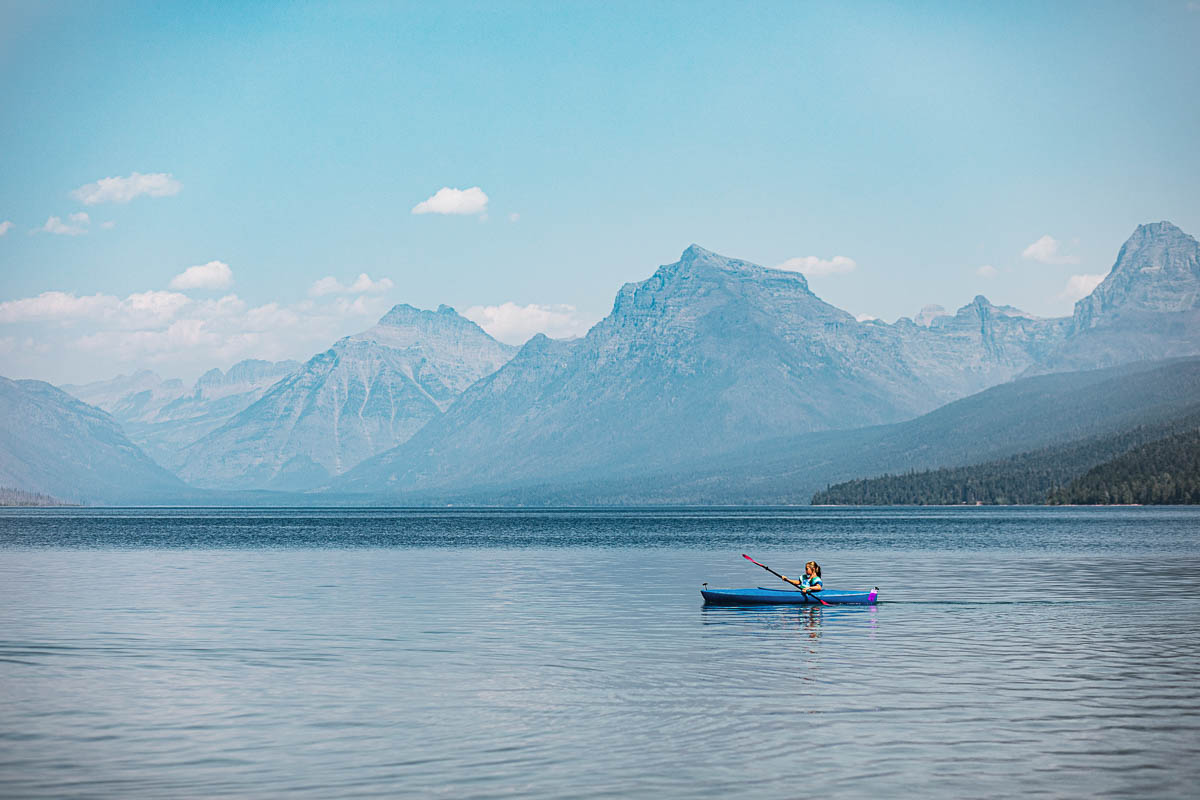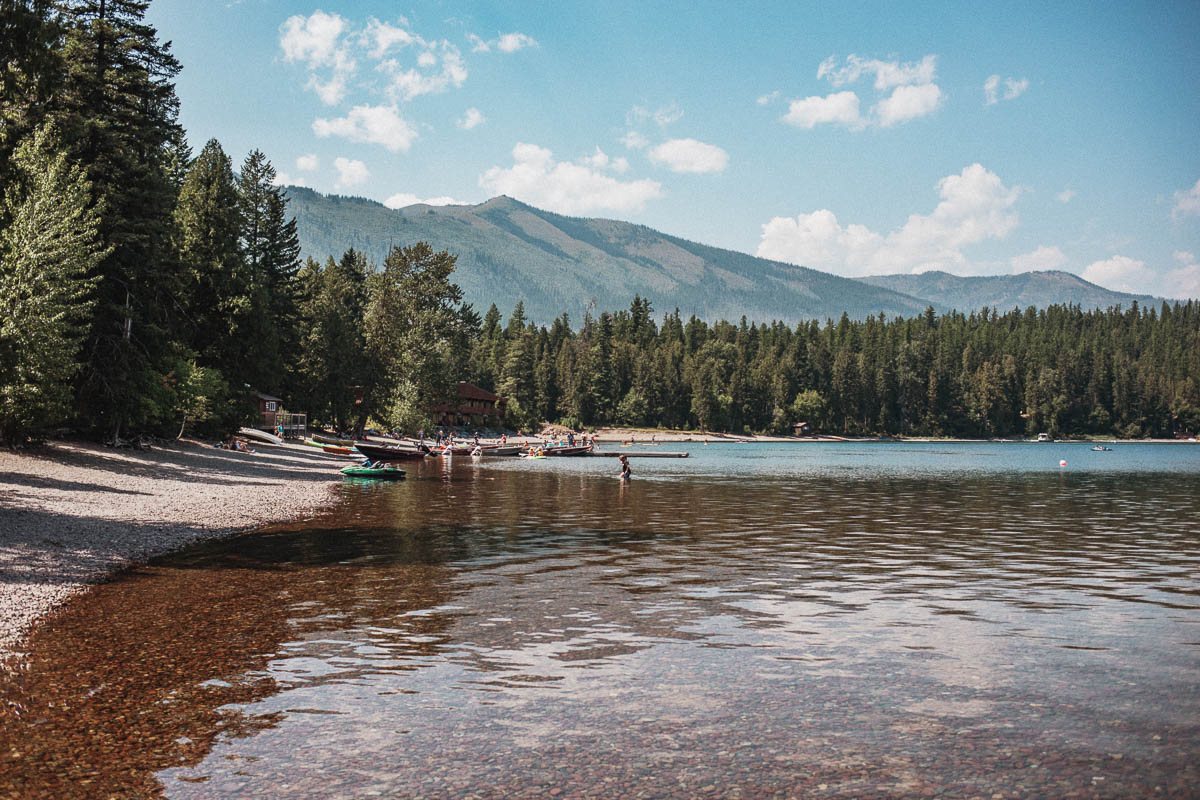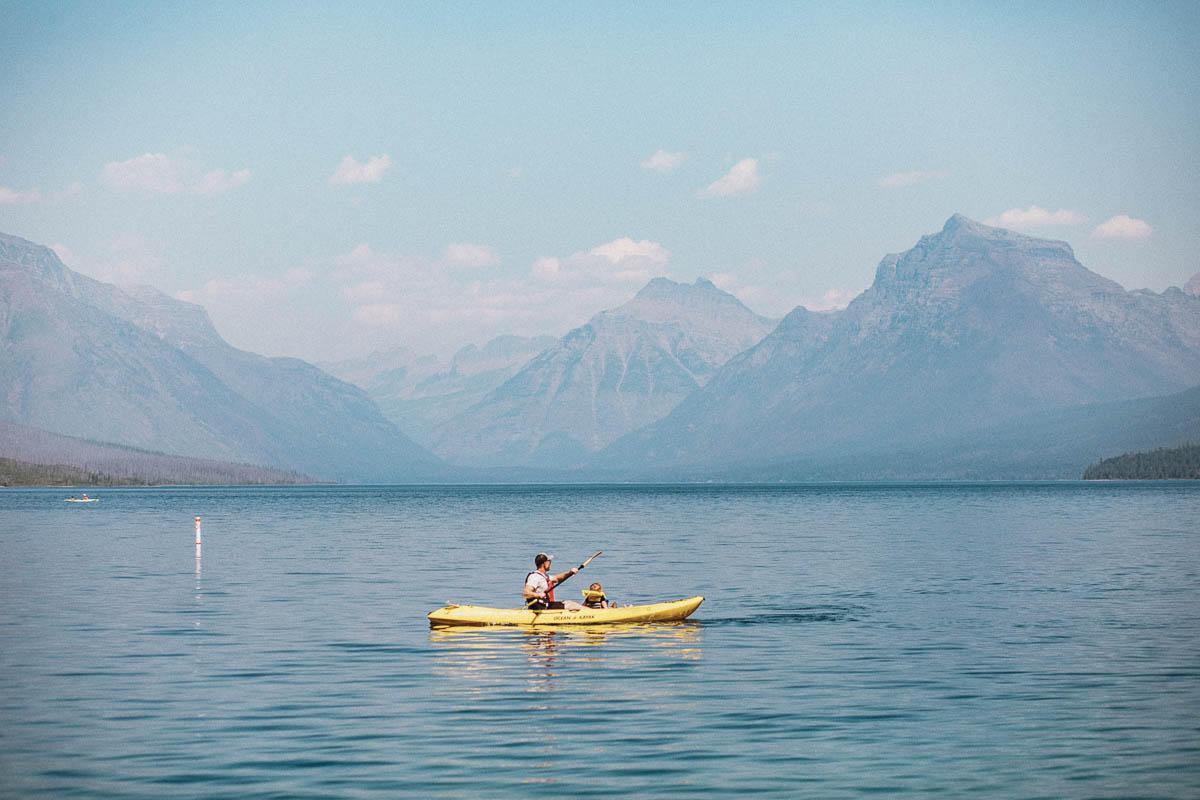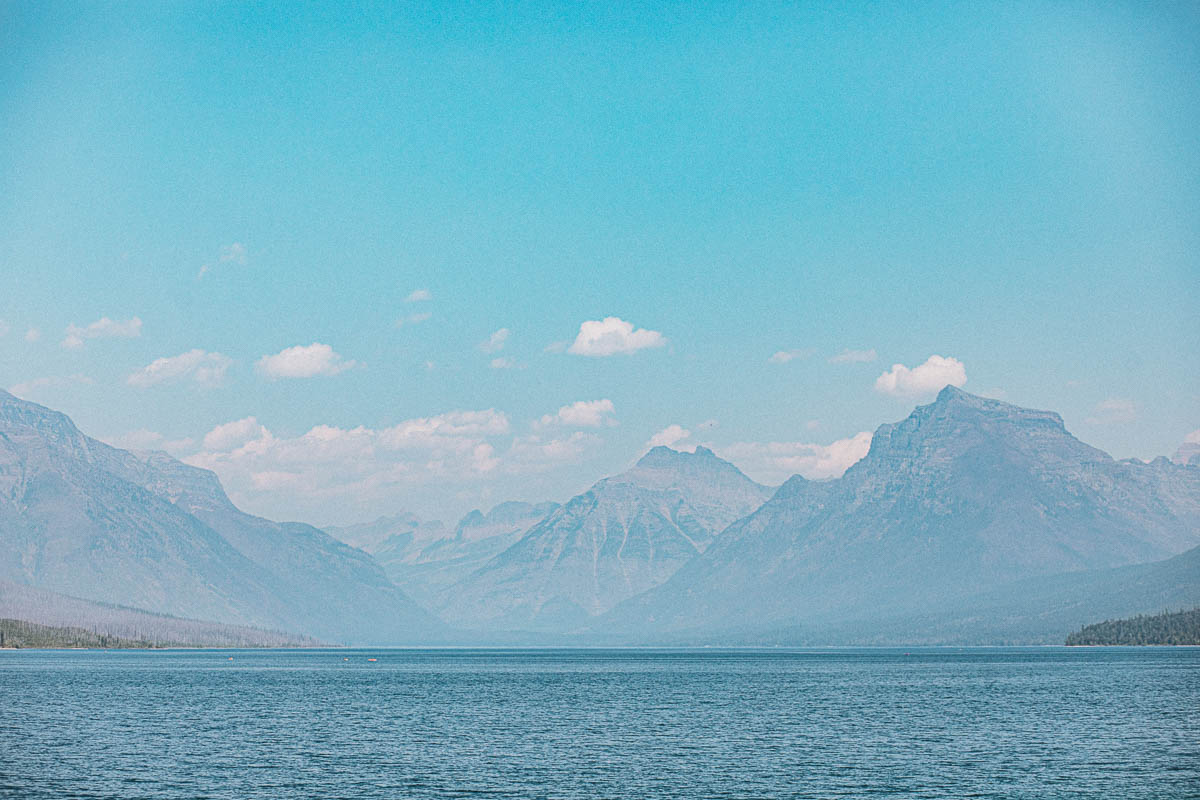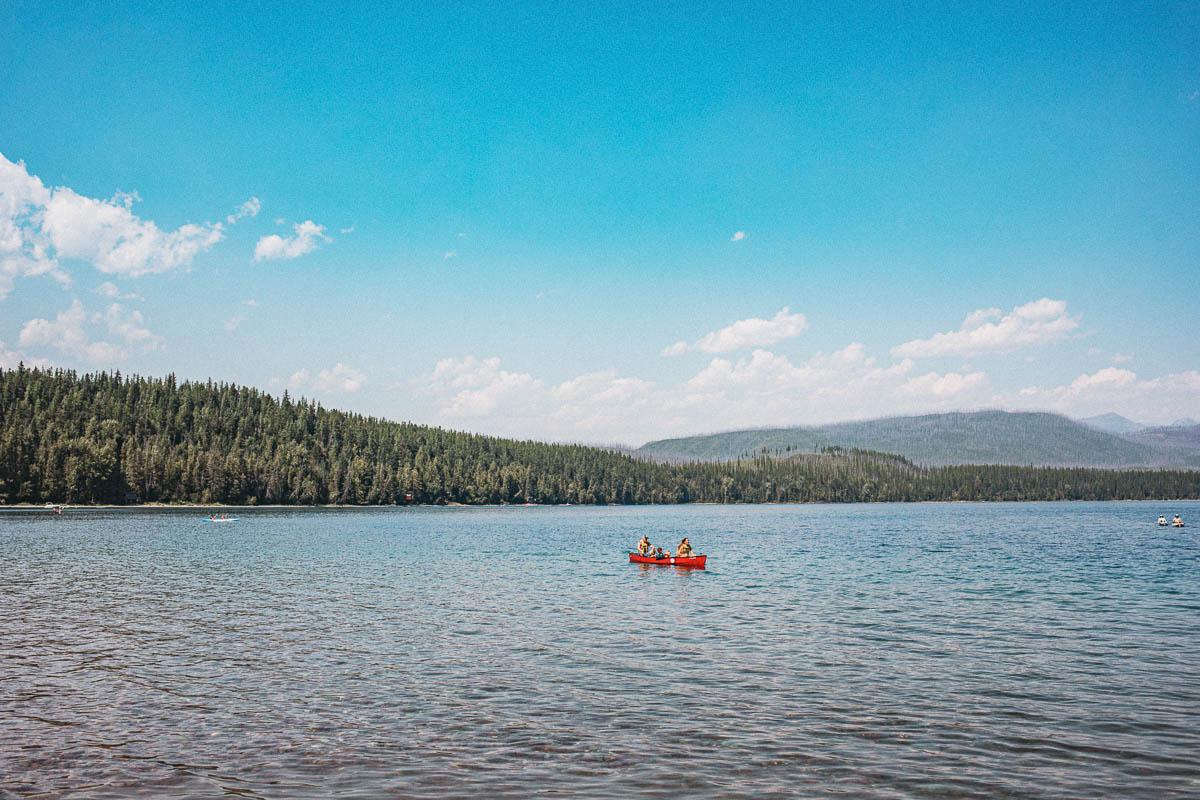 Apgar Village / Apgar Visitor Center
At the western entrance to Glacier you will find Apgar Village and Apgar Visitor Center. Here you will find different types of accommodation, restaurants and gift shops. This is also where you can park your car, or your camper, if you plan to take a shuttle bus through the park.
Aktiviteter vid Apgar Village
Rent boat / canoe / kayak / SUP board
Horseback riding in Glacier
Going-to-the-Sun Road Tours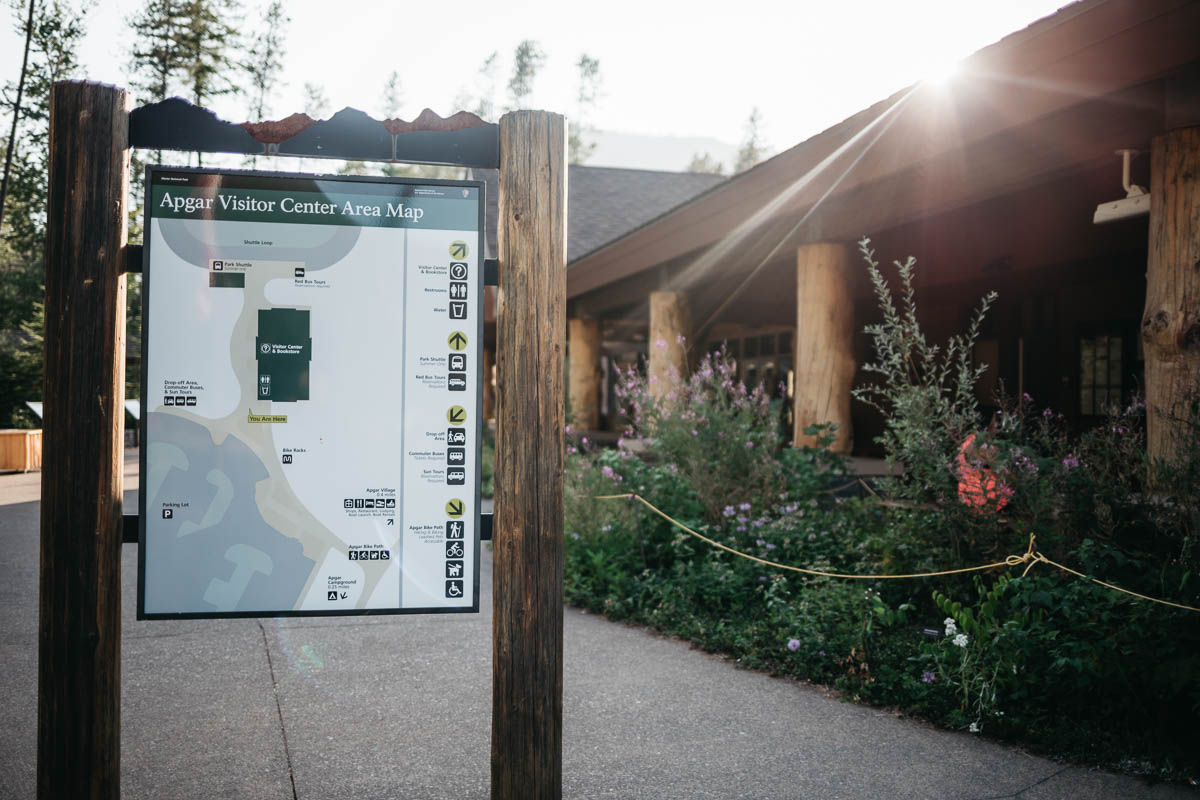 Good to know before your visit to Glacier National Park
Visiting Glacier National Park costs $35 for a car (driver + passenger) and you can then go in and out of the park for a whole week.
If you are alone and arrive at the park on foot or bike it costs $20. For a motorcycle it costs $30 and applies to both the driver and any passengers.
Alternatively, you can purchase an America the Beautiful year card – either on site or through the official website. It costs $80.
It is free to visit Glacier National Park during these days in 2020
January 20 – Martin Luther King, Jr. Day
April 18 – First Day of National Park Week/National Junior Ranger Day
August 25 – National Park Service Birthday
September 26 – National Public Lands Day
November 11 – Veterans Day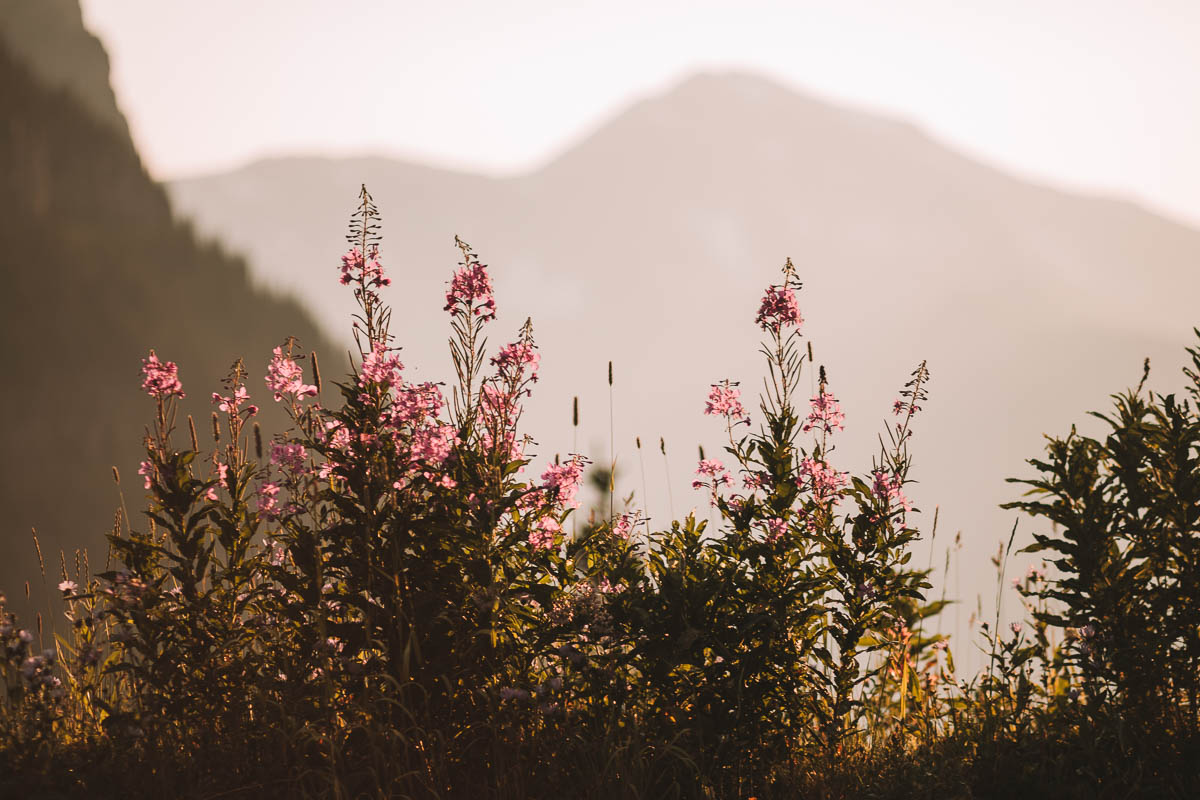 Good to know before visiting Glacier National Park and driving Going-to-the-Sun Road
Always bring Bear Spray with you and learn how you use it.
The weather can change fast up in the mountains so even if it's warm when you start your day – be sure to bring an extra layer of clothes with you.
Hiking along is not recommended in Glacier but if you're a solo traveler who wants company there's always the possibility to hike in a group with a Park Ranger.