Roadtrip in the United States with Cruise America
The same day as I started to write this post, I recieved an e-mail with "New York from 216 dollars". It was a newsletter from a travel agency of course. They wanted to let me know about the super cheap flights between Sweden and the United States during the spring.
And of course, who doesn't want to travel cheap?
Only in this case, I'd just booked my own flights between Stockholm and Denver with SAS for about four times as much. Of course, our trip has to be in the summer and we didn't really have any choice but to book those expensive flights. But still, getting that e-mail kind of sucked.
But never mind. I'm not one to dwell on silly things like that.
Instead I'm looking forward to new adventures in the States. A new roadtrip with lots of new places to explore! We'll be starting the journey in Denver where we've booked a cute house through Airbnb. We're a total of six persons travelling together and Airbnb had the best choices for accomodation.
Then we'll pick up a large RV from Cruise America.
Yes, this time we're going all in for the camping experience and I can't wait!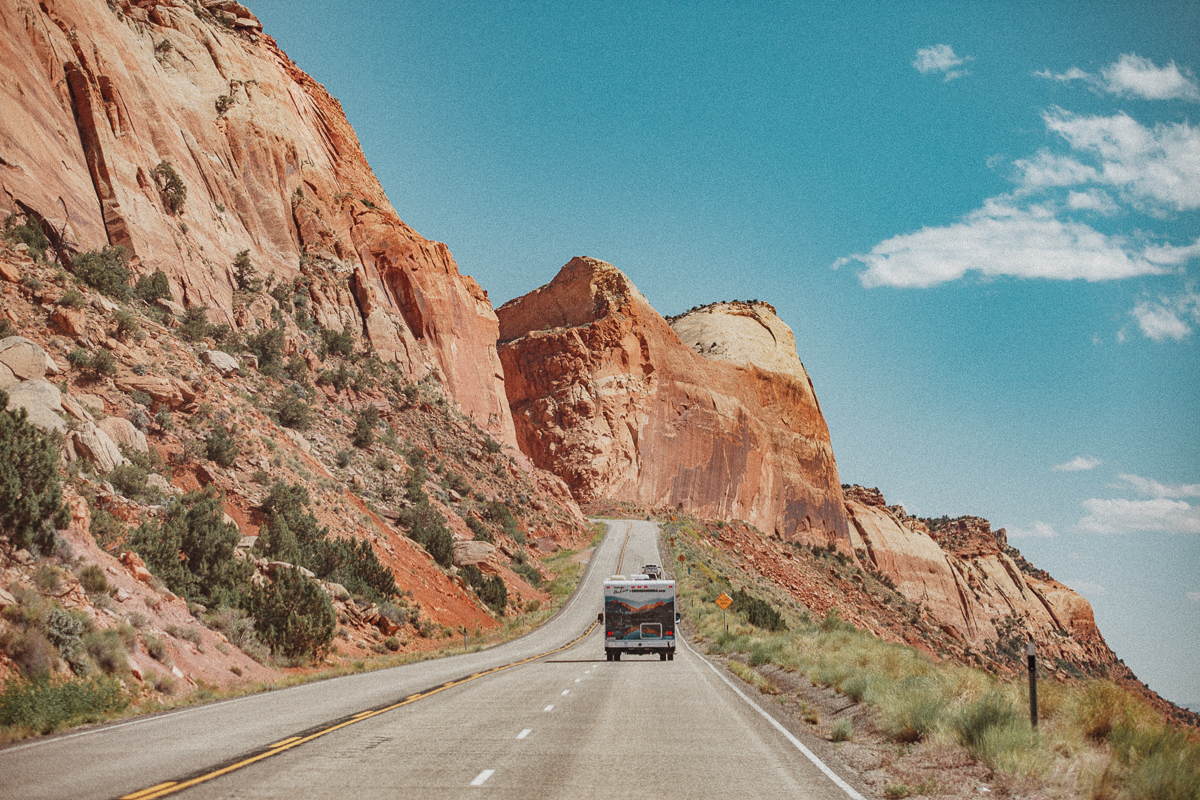 Canyonlands, Arches and Moab, Utah
Our first stop with the RV will be in Moab, Utah. We've got offroad adventures waiting in the red desert landscapes planned and we hope we'll survive the desert heat in July. I'm also looking forward to (hopefully) re-visiting both Canyonlands and Arches. Oh and I've got sunrises planned as well!
I just hope I'll turn into a morning person by then…
Montana, Wyoming and all those wide open spaces
After a few days in Moab, we'll be heading towards Montana and Wyoming. We might stop in Salt Lake City on the way, we'll see. Even though our route is mostly planned already, there will be time for spontaneity as well because you never know what happens on the road.
But, since we've got a few National Parks planned for our itinerary I've decided to try and pre-book as much as I could for those places. A lot of the campgrounds inside the parks are already fully booked for the summer but I managed to snag a few spots for us.
As for National Parks – we'll be visiting Glacier, Yellowstone and Grand Tetons. So hopefully lots of animal sightings during this trip! I'm especially hoping for bears and wolves. I know for sure we'll at least see one bison though.
Even though I've tried to plan a lot for this trip, I do know that everything rarely goes as planned during roadtrips. So I'll get back to you after the trip with our complete itinerary. Either way, I'm really looking forward to a summer roadtrip filled with adventure, wild animals and magical sunsets. And sunrises, of course.
Do you have any plans for your summer? Tell me! And if you have any suggestions for stops along our route (see map below) – tell me, I'd love to know!