Epic Photo Locations in Yosemite National Park
You've probably seen all the amazing photographs from Yosemite National Park already.
But, do you know where the pictures are taken from? No? Don't worry, I'll share all my secrets with you. I know how frustrating it can be when all you want to do is take those iconic pictures but have a hard time figuring out just exactly where to go.
Honestly though, I don't think there's a single bad place to photograph in Yosemite National Park. And you can capture amazing photographs there even if you're not standing at Tunnel View or Glacier Point.
A personal guide to finding all those magical photo locations in Yosemite National Park
Something that really helped me find all those places was The Photographer's Guide to Yosemite
. I found it in the bookstore inside Yosemite Valley and really loved it. Definitely worth my dollars.
The book has lots of information about the best photo locations inside Yosemite Valley, near the Merced River Canyon area, Glacier Point Road, Tioga Road as well as Mono Lake and the Eastern Sierras. It also has maps and route descriptions so you'll find all those places easily.
And if that's not enough, you'll also find general photography tips about techniques, lighting and composition. In other words, it's a really good book about photography in Yosemite National Park and like I said, I highly recommend buying it.
Read more: My guide to Yosemite Valley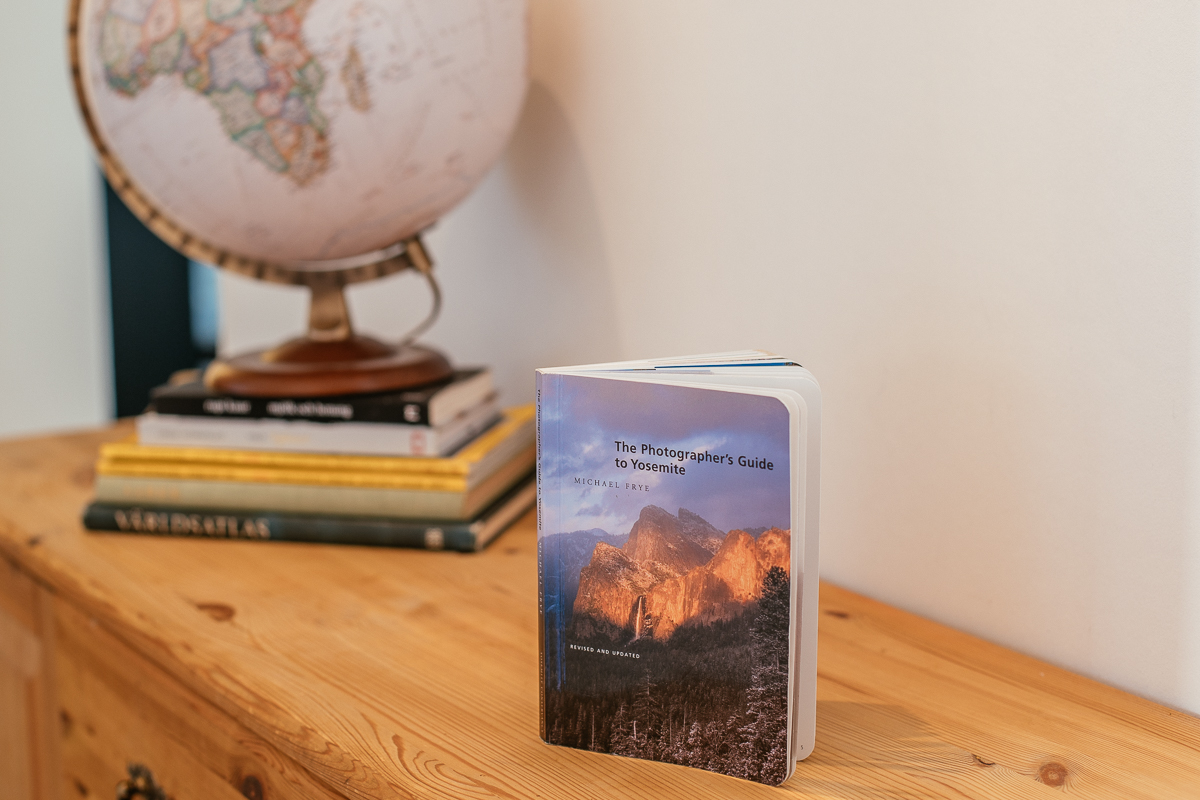 Tunnel View
Tunnel View is probably the most popular location in Yosemite National Park. It doesn't matter if you're a photographer or not, you definitely want to head out here. I always recommend making this your very first stop in Yosemite National Park and if you have time, definitely stop by here more than once.
The fact that it's so popular also means that you most likely won't be alone here during the day. My suggestion is to try to make it here for sunrise because most people will still be asleep and you'll have the place almost to yourself.
Catching the sunset at Tunnel View is way more popular than the sunrise, but that doesn't mean that it's not worth visiting during sunset as well. If time allows me to, I love visiting the same place for both sunrise and sunset.
From Tunnel View you'll be able to see El Capitan, Half Dome and Bridalveil Falls and also capture it all in the same picture.
Getting to Tunnel View is super easy and you don't even have to leave the parking lot to get this shot. However, you do need a car because the Shuttle Bus in Yosemite does not make a stop here unfortunately. And even if you don't have to leave the parking lot, I do recommend walking around a bit. You'll most likely find yourself alone even if it's in the middle of the day. And who knows, maybe you'll get a unique picture!
Yosemite Falls
Yosemite Falls is definitely one of the most iconic places in Yosemite National Park and unless the waterflow is low, you probably won't miss the waterfalls as it's right there in front of you while you drive in to the valley. And even when there's not any water falling down, you'll still be able to see where the fall usually is.
My tip: Do you want to see the waterfall up close? There's a short hike that will take you there. I recommend starting at Camp 4 as you will then walk towards Yosemite Falls instead of having the falls behind you most of the time.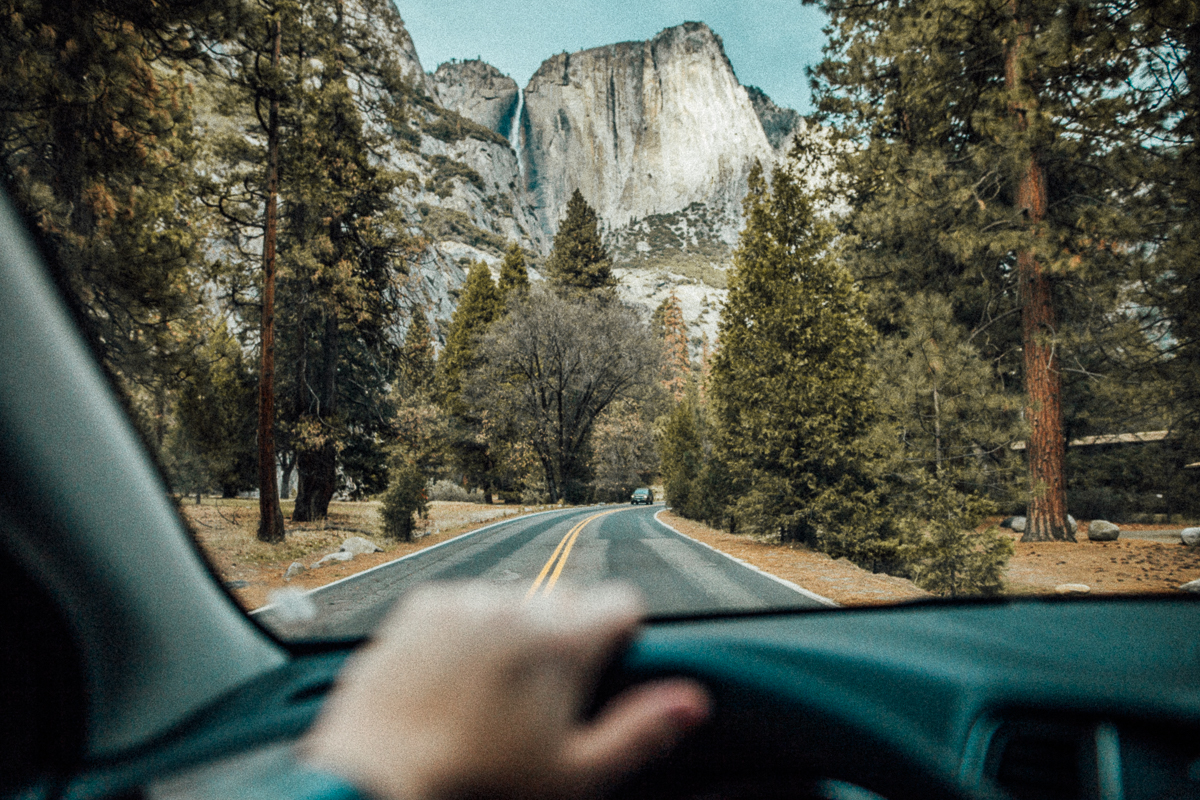 Sentinel Bridge
When you arrive to Sentinel Bridge, you'll see the bridge. In the middle of it, you'll have the most amazing view over Half Dome. And if you're lucky, Merced River will be like a mirror for you.
My favorite time to photograph at this location is during later afternoon until sunset. But it's definitely worth stopping here no matter what time of day it is.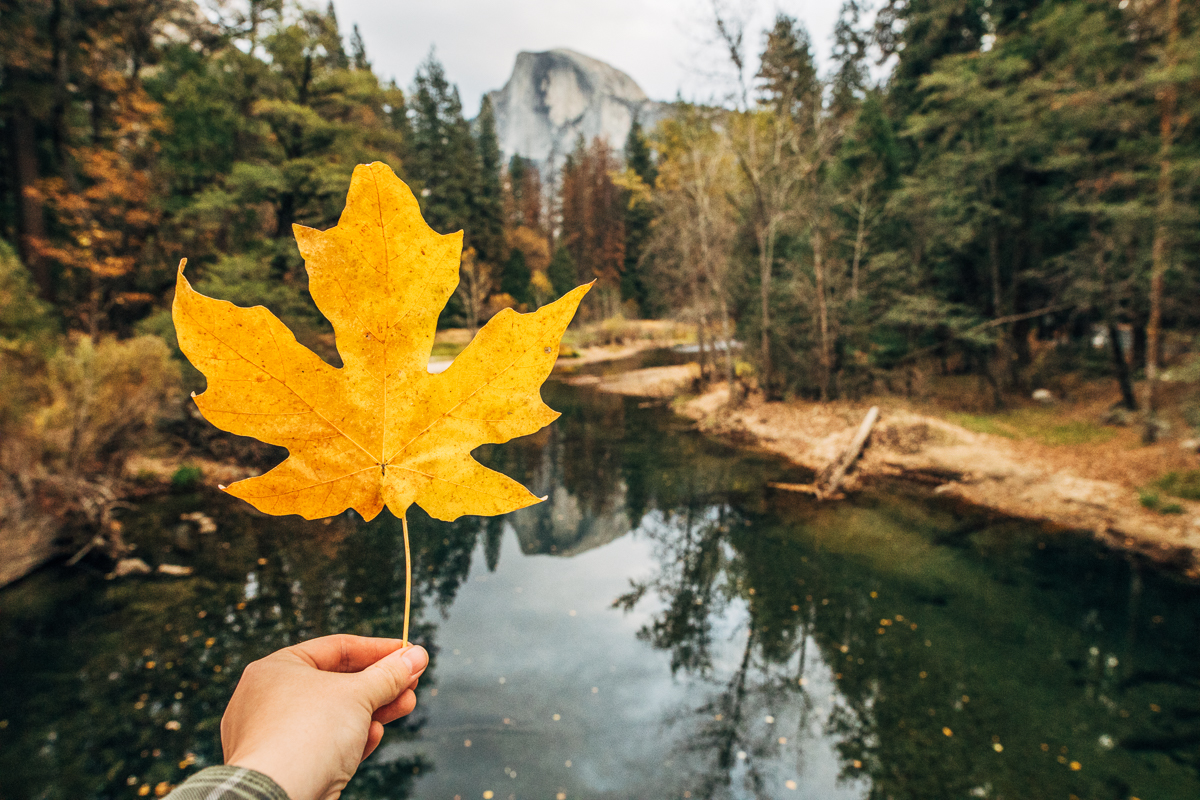 Cook's Meadow
Cook's Meadow doesn't always seem like such a spectacular place at first sight. It lies in the heart of Yosemite Valley and this is actually one of the few places in the valley where you can view a lot of the sights like Half Dome, Glacier Point and Yosemite Falls.
If you're visiting during October, be sure to keep an eye out for the beautiful elmtree in the middle of the meadow. How you'll recognize it? Apparently, it'll look like it's made of gold.
Cook's Meadow is also a great place to see both deer and coyotes. Personally, I've only seen deers but that still made me very happy! The best time for viewing wildlife is during the early morning or late afternoon.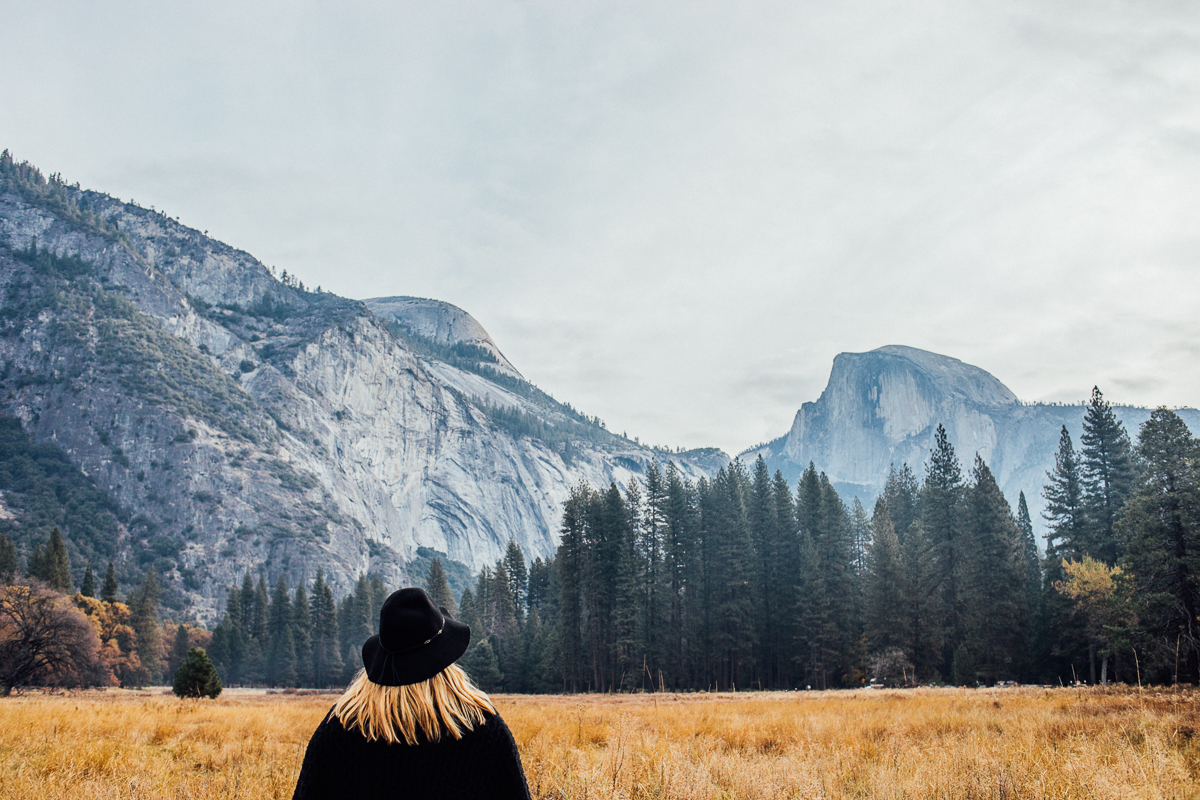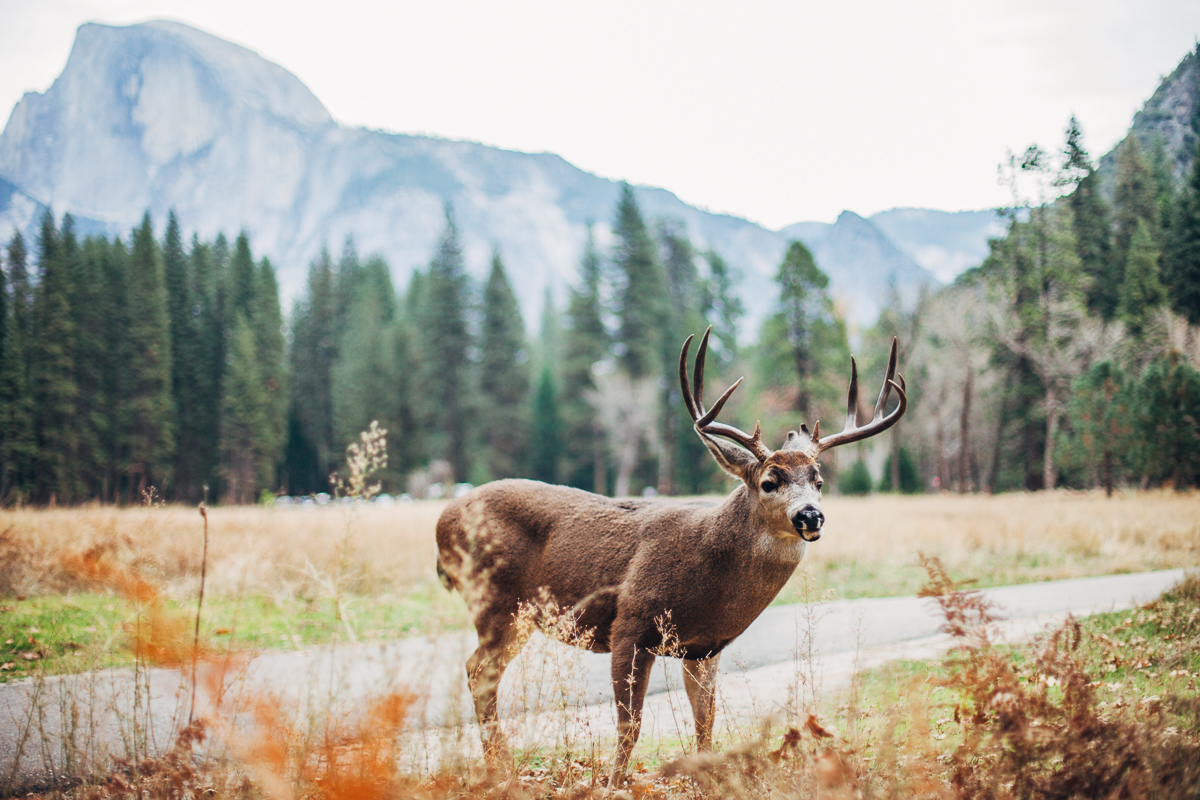 Valley View
To get to Yosemite Valley View, you'll have to go all the way into the valley and then start to drive back towards the exit. The view is a little similar to the one from Tunnel View, but not quite. You'll be at ground level instead of watching it from above.
You'll be able to see El Cspitan, Cathedral Rocks and Bridalveil Falls from this location. But you won't be able to see Half Dome.
Merced River runs right by the parking lot and there is always something to photograph here.
The Shuttle Bus doesn't stop here so you will need a car to get here. Click here for a map over Yosemite Valley..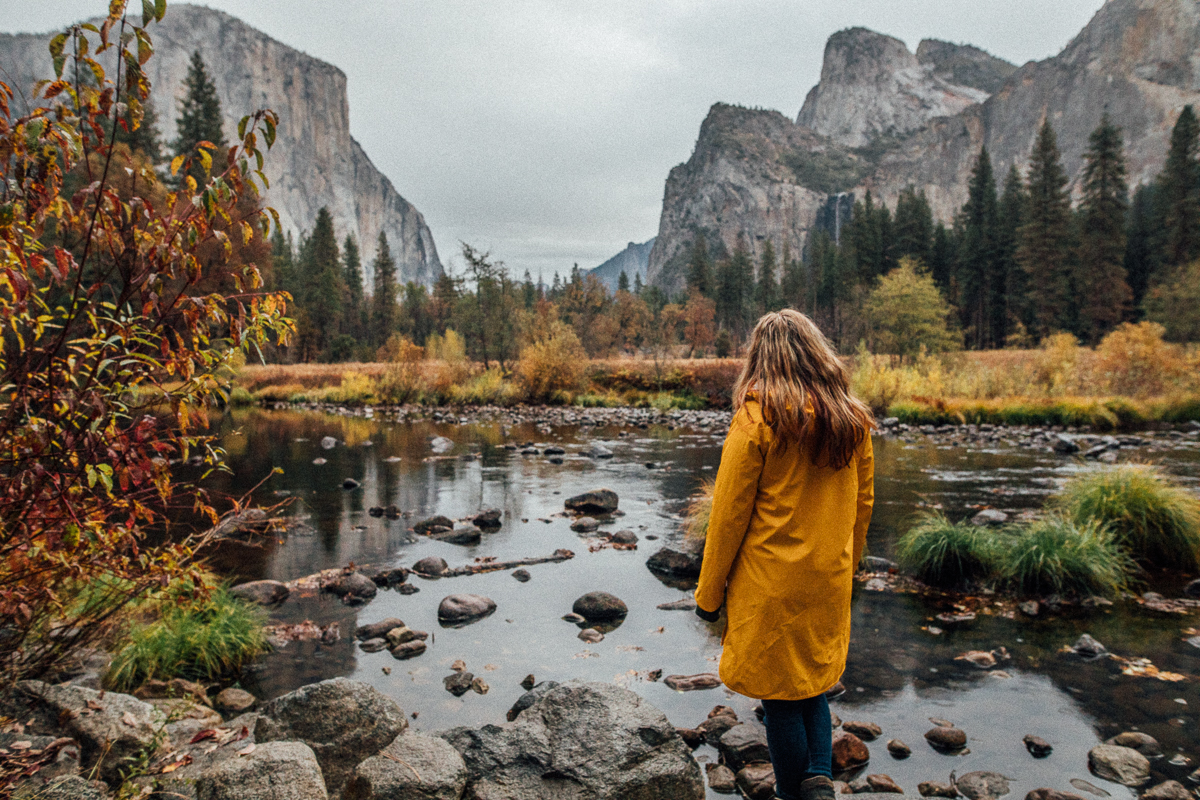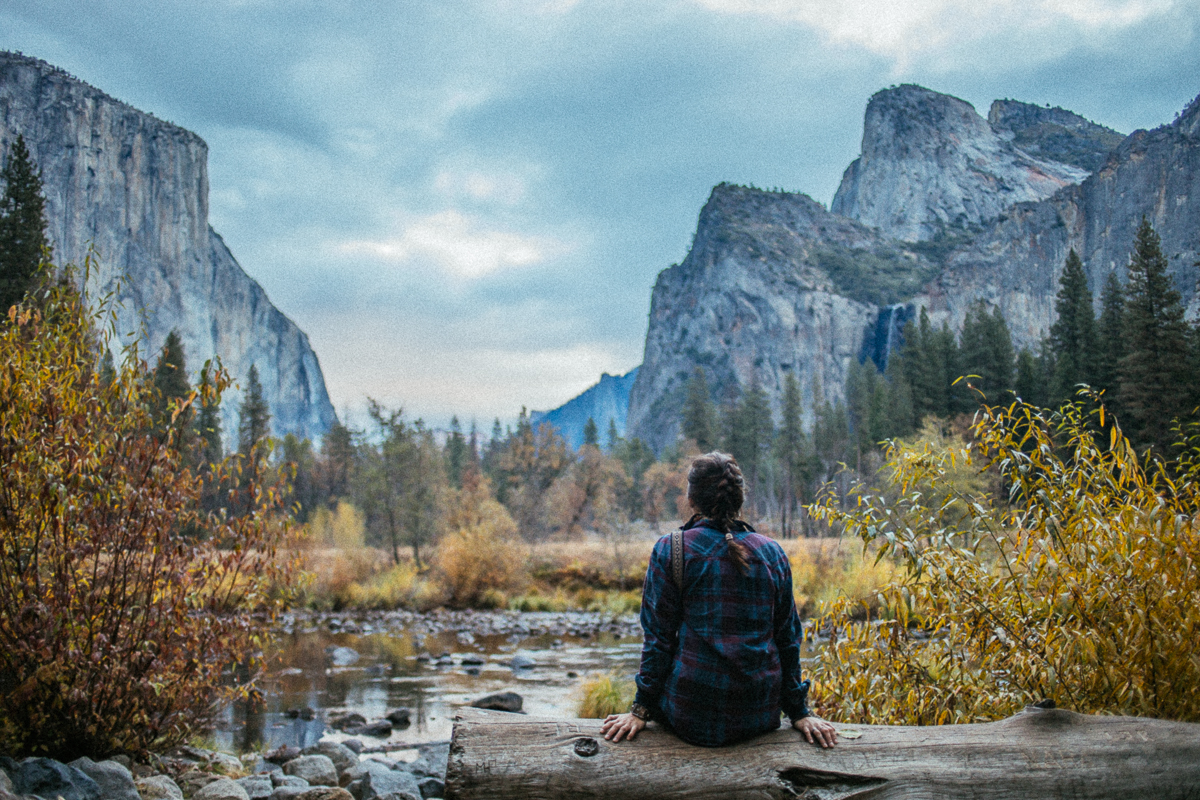 Swinging Bridge
I've heard some claim that Swinging Bridge offers one of the best views over Upper Yosemite Falls but I'm not entirely sure that I agree. Of course, it's a nice view and you'll be able to see the whole waterfall from the bridge. But personally, I prefer to walk out on the meadows just a little to get an even better view. Keep in mind that you're not allowed to walk everywhere on the meadows in Yosemite – so be sure to stay on
Det sägs att Swinging Bridge erbjuder en av de bästa utsikterna över Upper Yosemite Falls, men jag vet inte riktigt om jag håller med där. Visst är det fint att se vattenfallet från själva bron, men jag skulle hellre promenera ut på ängen bredvid för att få en ännu bättre utsikt. Du får inte promenera precis överallt på ängarna i Yosemite, utan håll dig till designated places and walkways.
I do love this spot for a lot of other reasons as well. With the sandbanks and Merced River running through, it's a great spot for a picnic. You'll also find picnictables and restrooms here.
If you're lucky, maybe you'll meet a deer or two out and about. We did.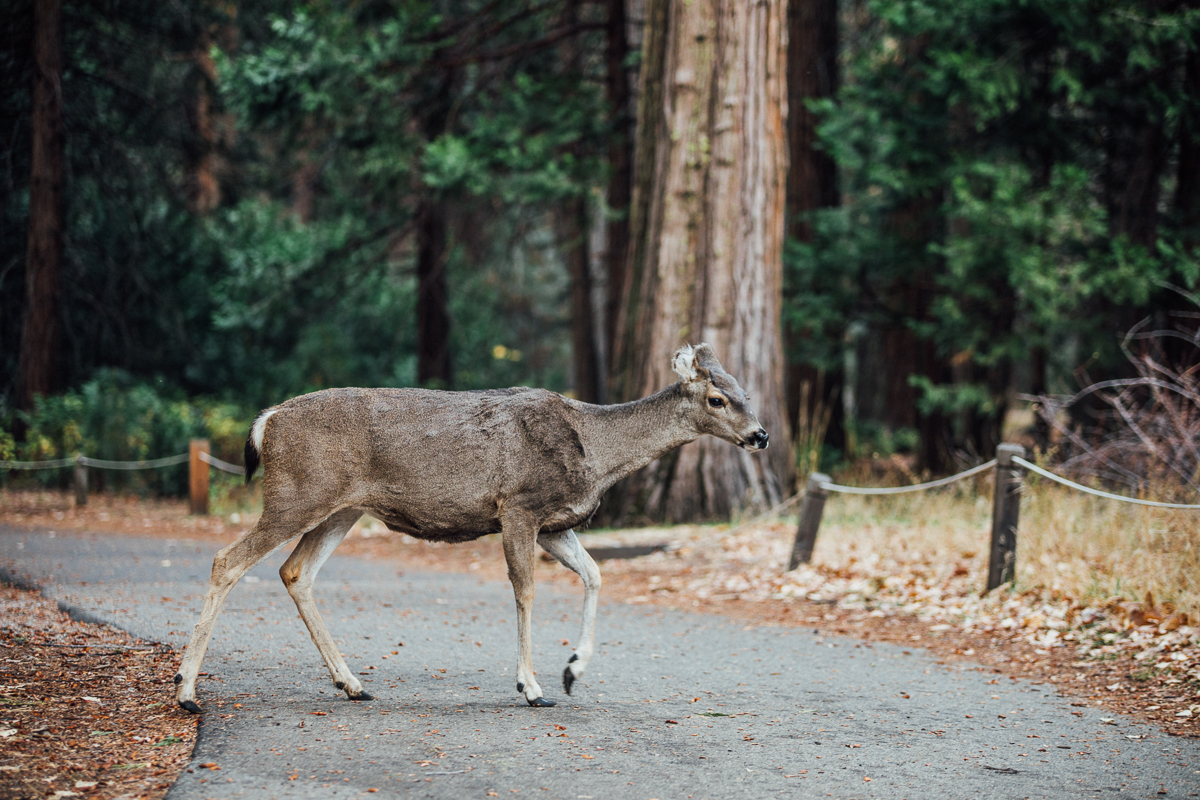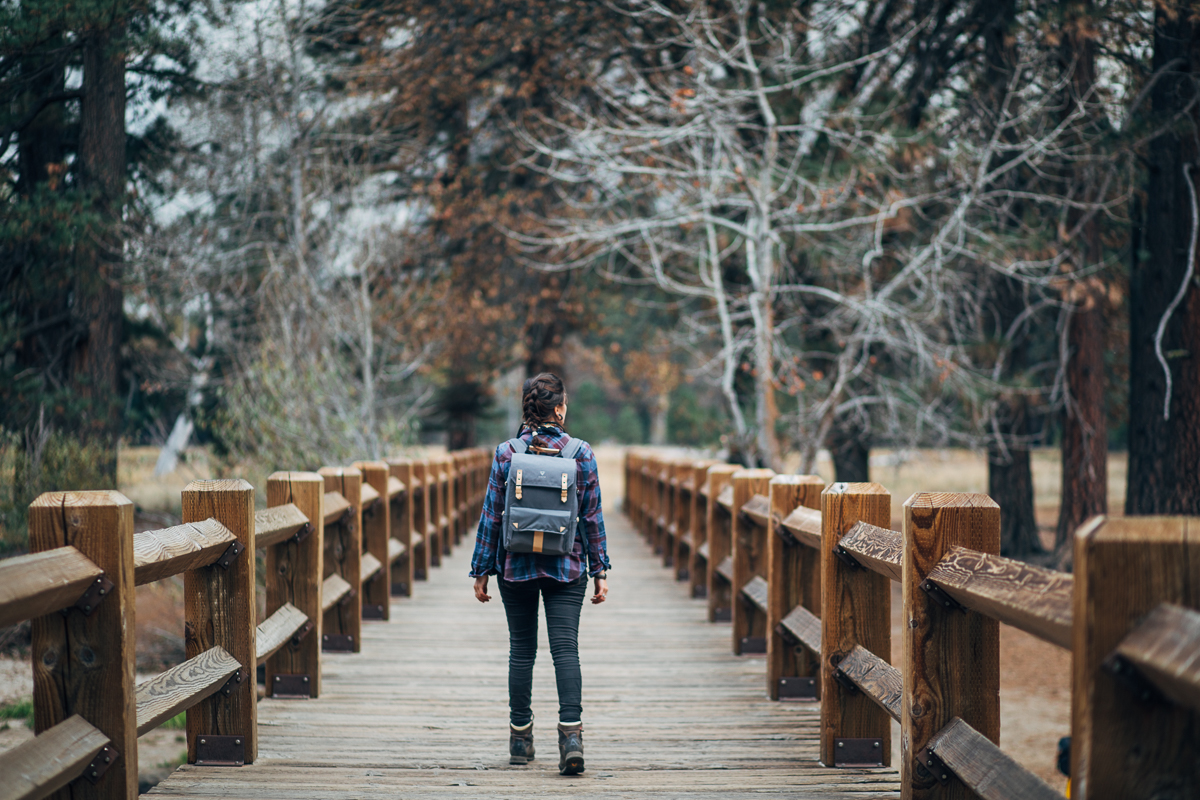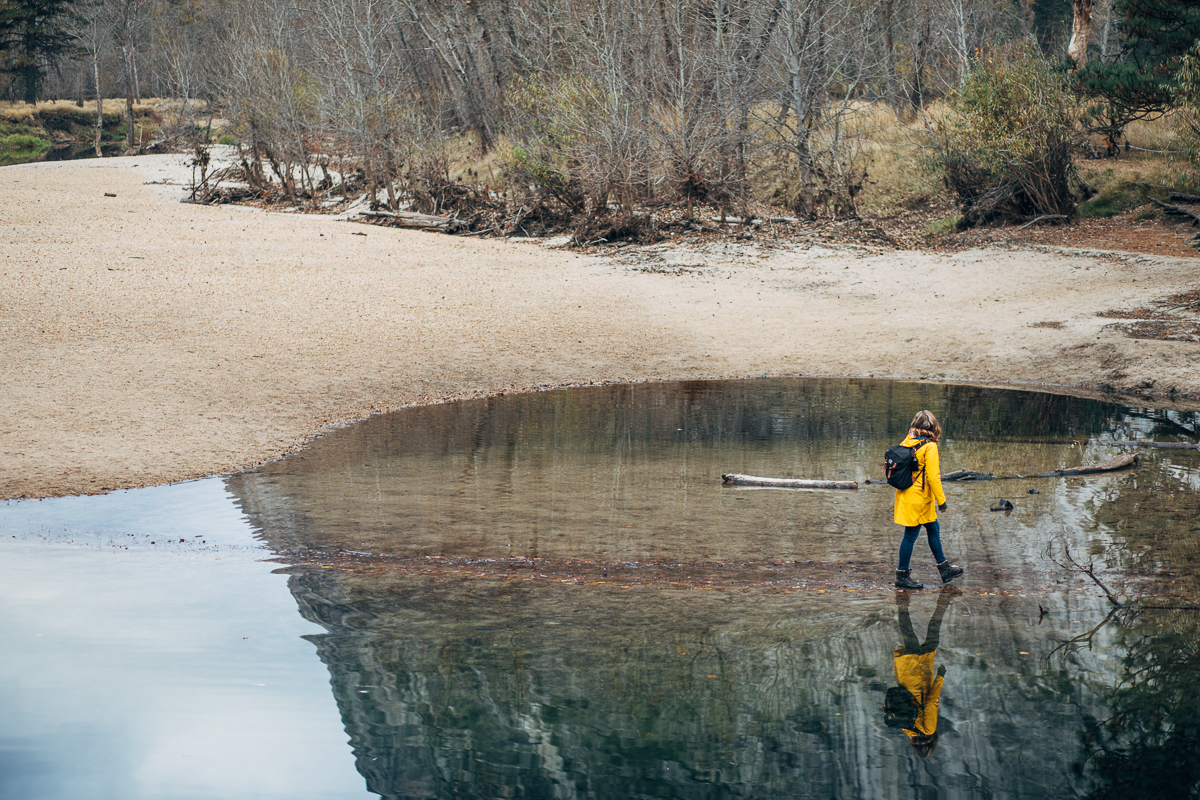 BONUS: Glacier Point
Glacier Point isn't inside Yosemite Valley but it still deserves a place in this post. Because it's one of my all time favorite places to photograph in Yosemite! And I think it's the second most popular viewpoint in Yosemite National Park after Tunnel View.
While sunrise and sunsets are gorgeous from up here, there's really not a bad time to visit Glacier Point. And as long as the road here is open you should drive here to get a spectacular view over Half Dome, Yosemite Valley and the mountains.
If you're visiting Yosemite in high season, this is one of the places where there'll most likely be a lot of people. Especiallt during sunset. It takes about 45 minutes to drive from Yosemite Valley to Glacer Point. You do need a car to get here as well. The Shuttle Bus does go to Glacier Point during peak season which makes it possible to either go back and forth with is, or take a single trip up here in the morning and hike back to Yosemite Valley on the Panorama Trail.
The road to Glacier Point is open approximately between late April and early November depending on the weather.
Read more: Rania shares her story about hiking along Panorama Trail.