Promenera med presidenterna i Rapid City (City of Presidents)
Många kallar Rapid City en "Gateway to the Black Hills" och "City of Presidents". Anledningarna är enkla. Rapid City ligger väldigt nära de vackra Black Hills-området och inne i Rapid City så finns det bronsstatyer i lifesize storlek av alla tidigare presidenter i USA.
De välkända statyerna hittar du längs gatorna i downtown Rapid City och om du vill så kan du gå din egna stadsvandring, med mål att både utforska staden och se alla statyer. Det finns en guidebroschyr som du kan hämta på The City of Presidents Walk (även ett museum) i downtown Rapid City – där finns en karta över vart alla presidenterna finns. Kartan kostar ingenting.
Med hjälp av kartan kan du också gå en promenad runt om i staden för att se alla statyerna. Kanske tar du också en selfie med varenda tidigare president? Jag tog en promenad för att se presidenterna samtidigt som jag utforskade staden och spanade in några av de lokala butikerna. Jag hann inte riktigt se alla statyer men ändå ganska många.
Projektet startades år 2000 för att hedra "Legacy of the American presidency" eller USA's arv helt enkelt. Varje skulptur har finansierats av privata medel och mönstret för placeringen av alla presidenter har valts ut noga för att upprätthålla en ordnad struktur. Även för att eliminera alla känslor av favoritism eller politisk vinst.
En fullständig lista på nuvarande statyer hittar du här.
Du kan även se en interaktiv karta över placeringen av presidenterna här: City of Presidents Map.
Vill du läsa mer om Rapid City i South Dakota: Läs då min guide till Rapid City.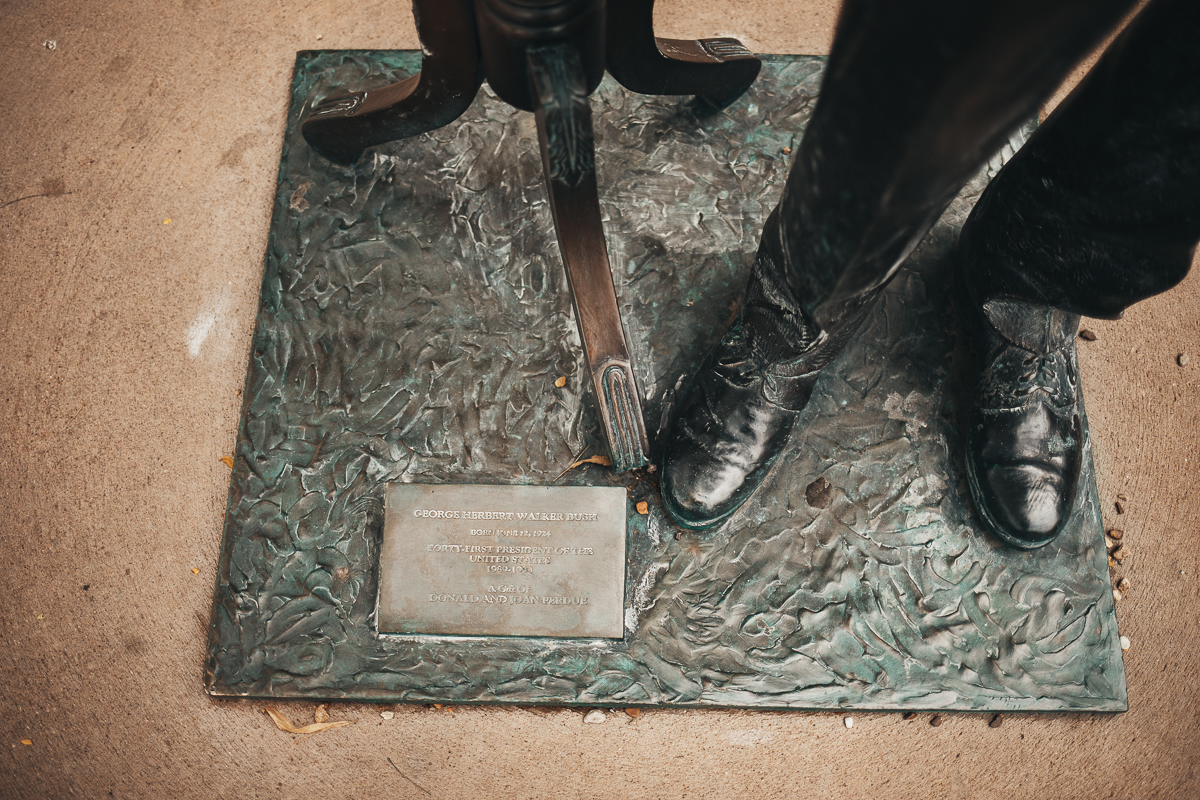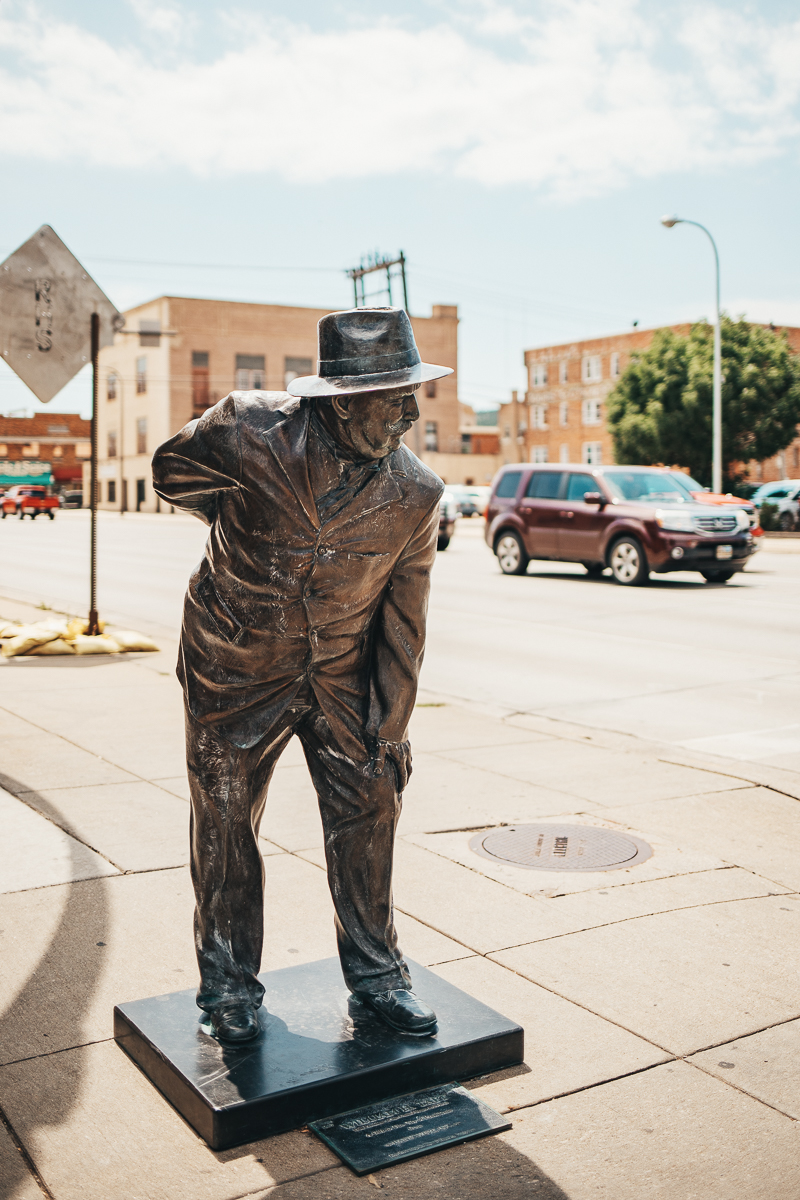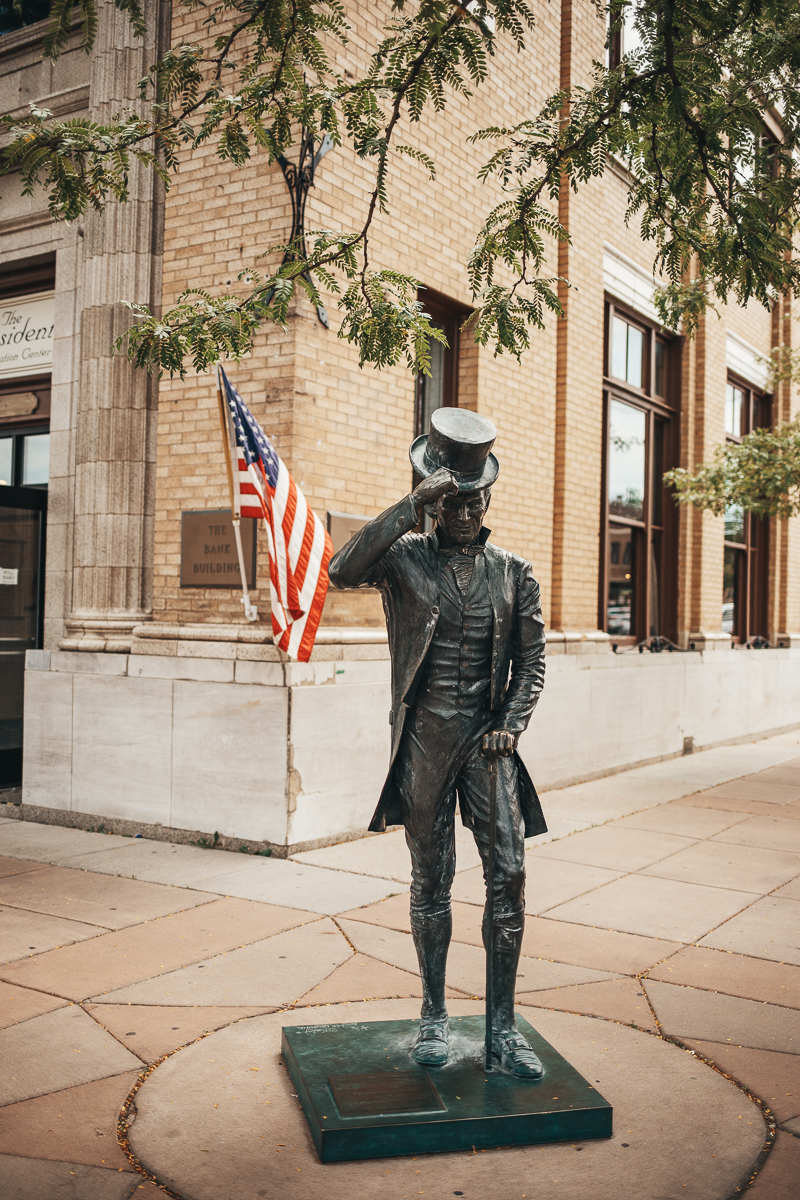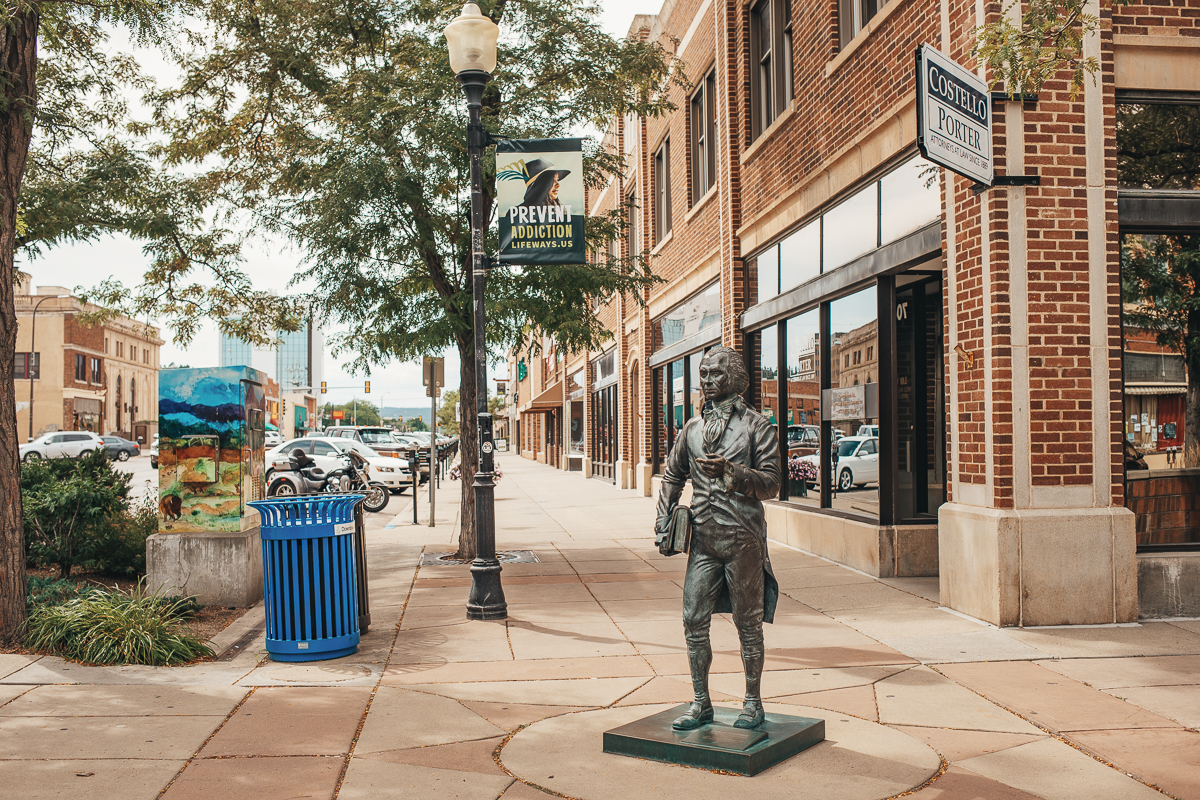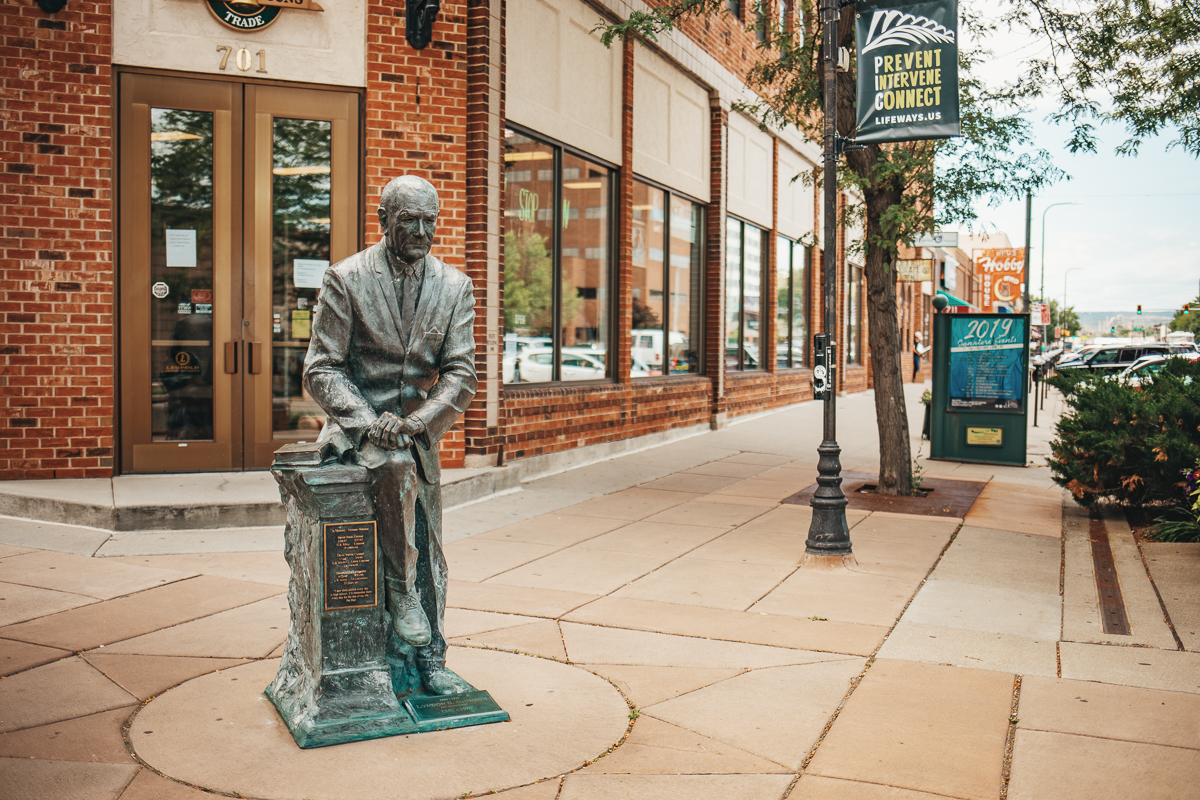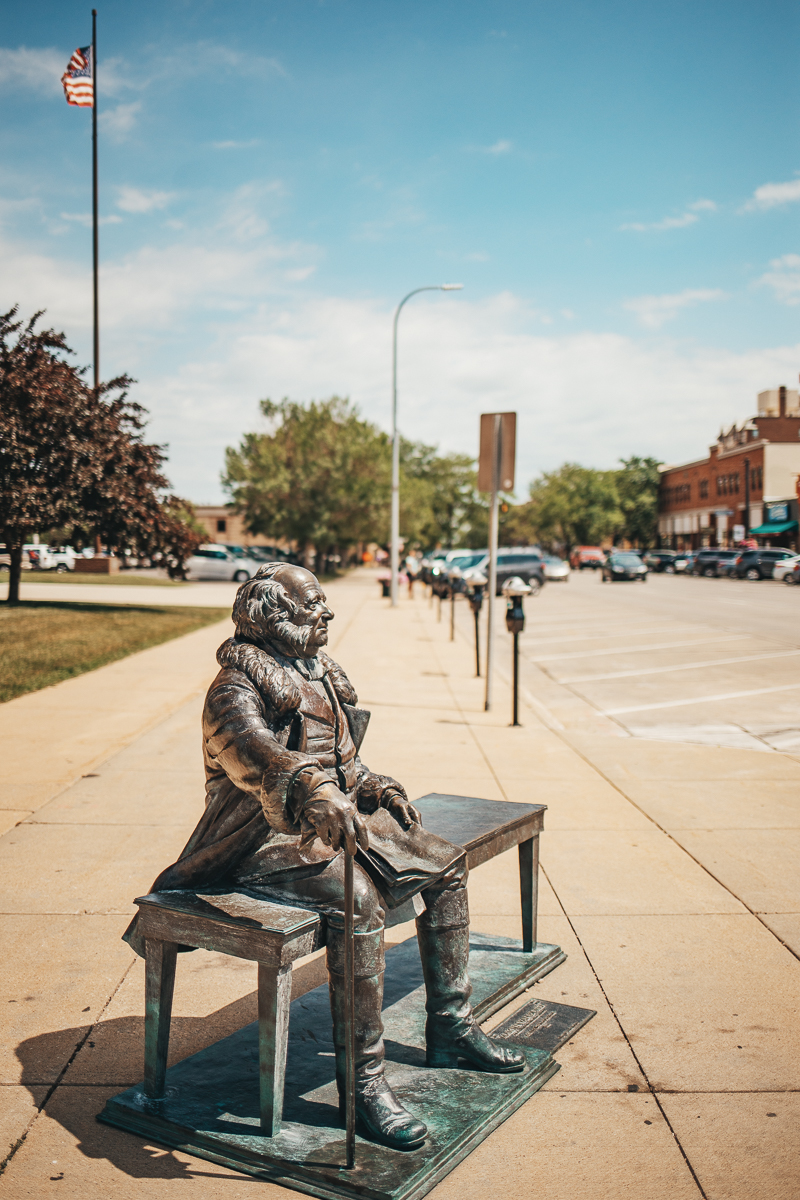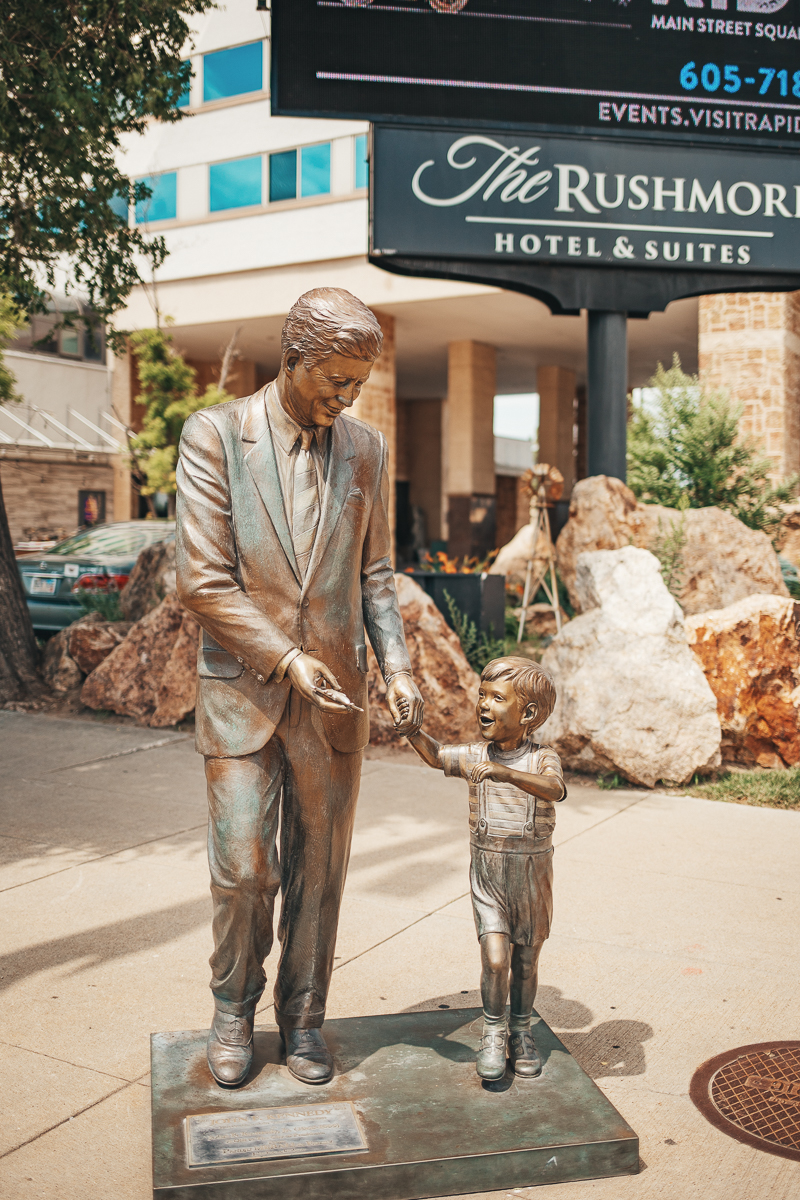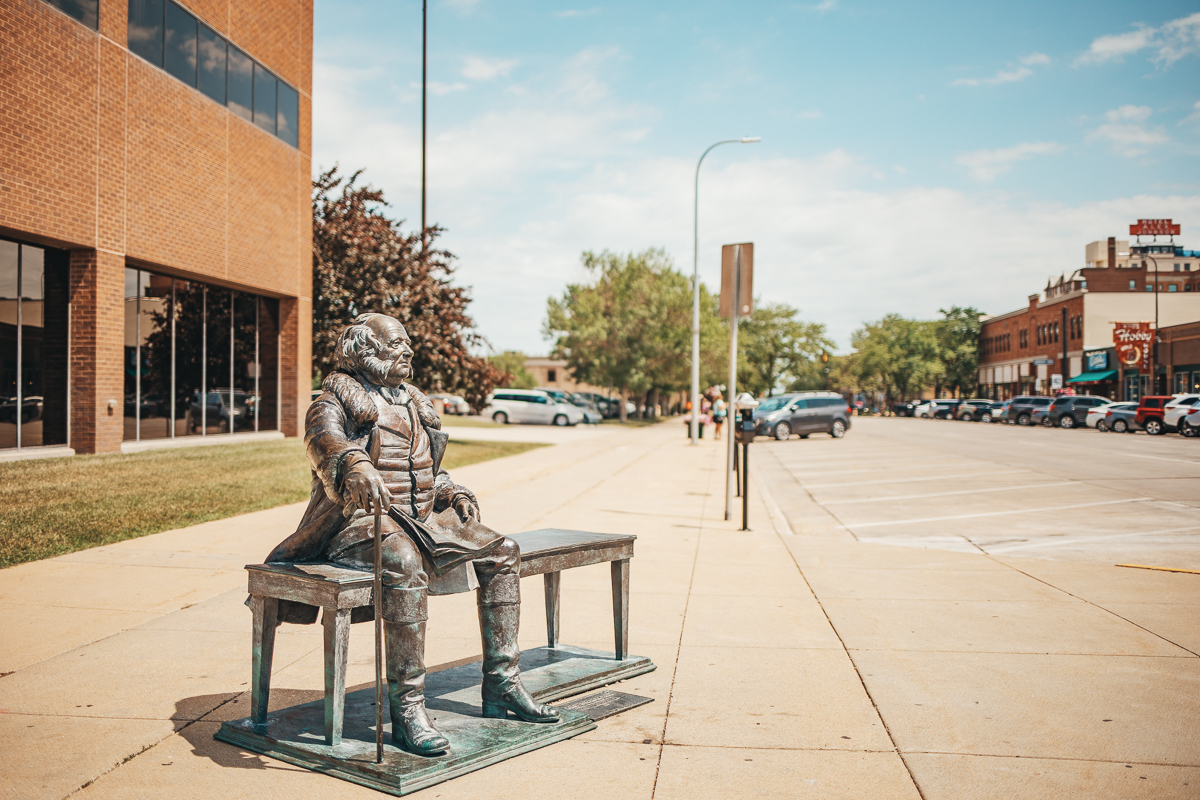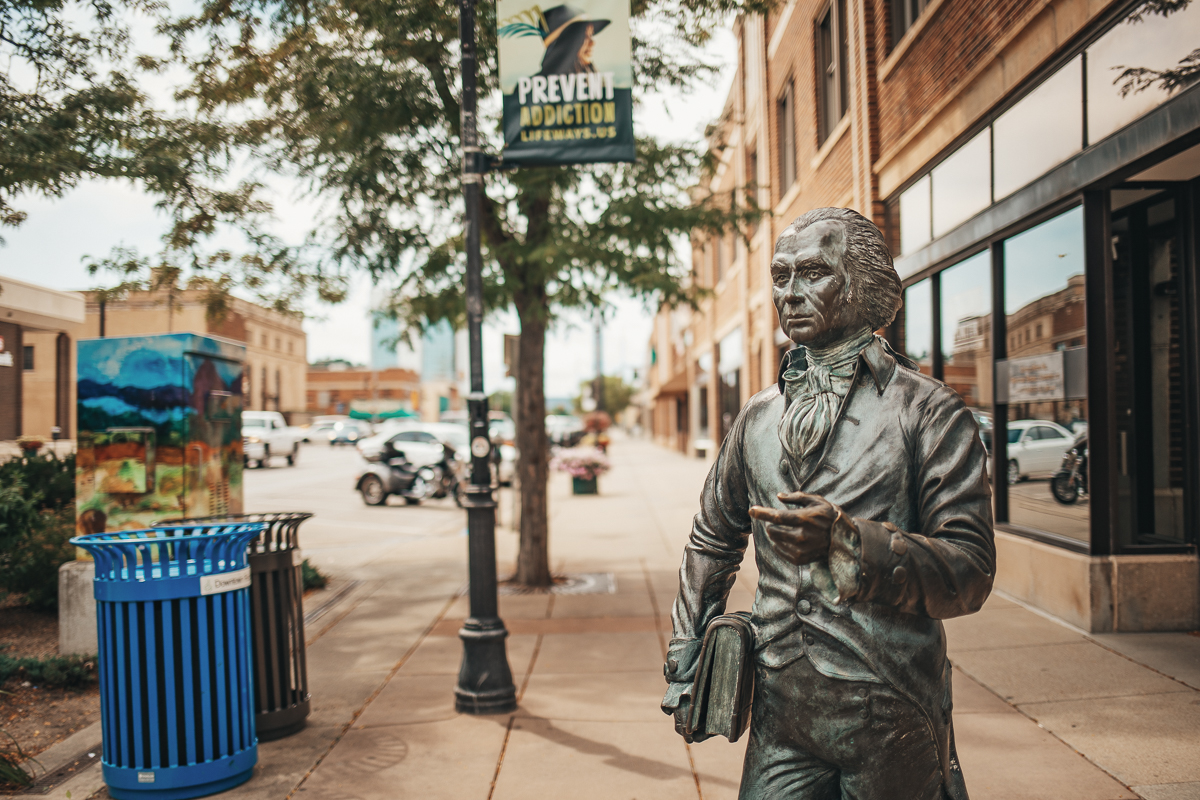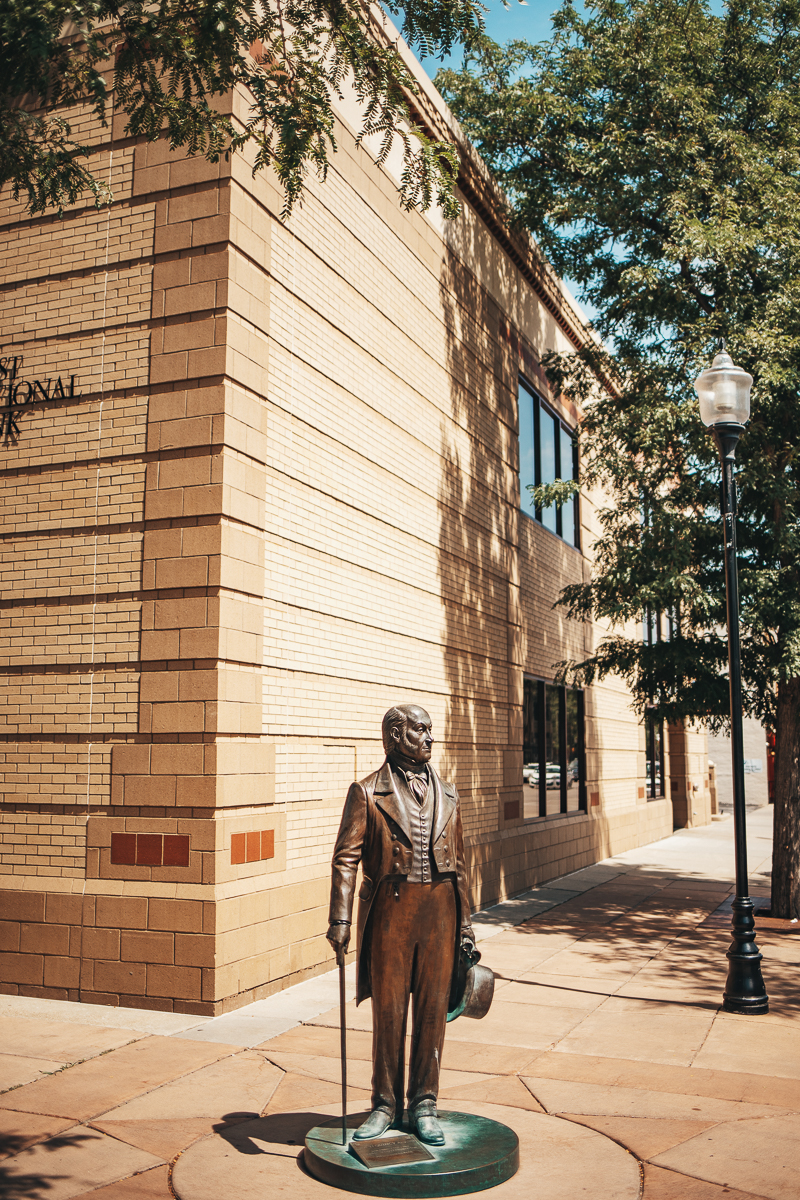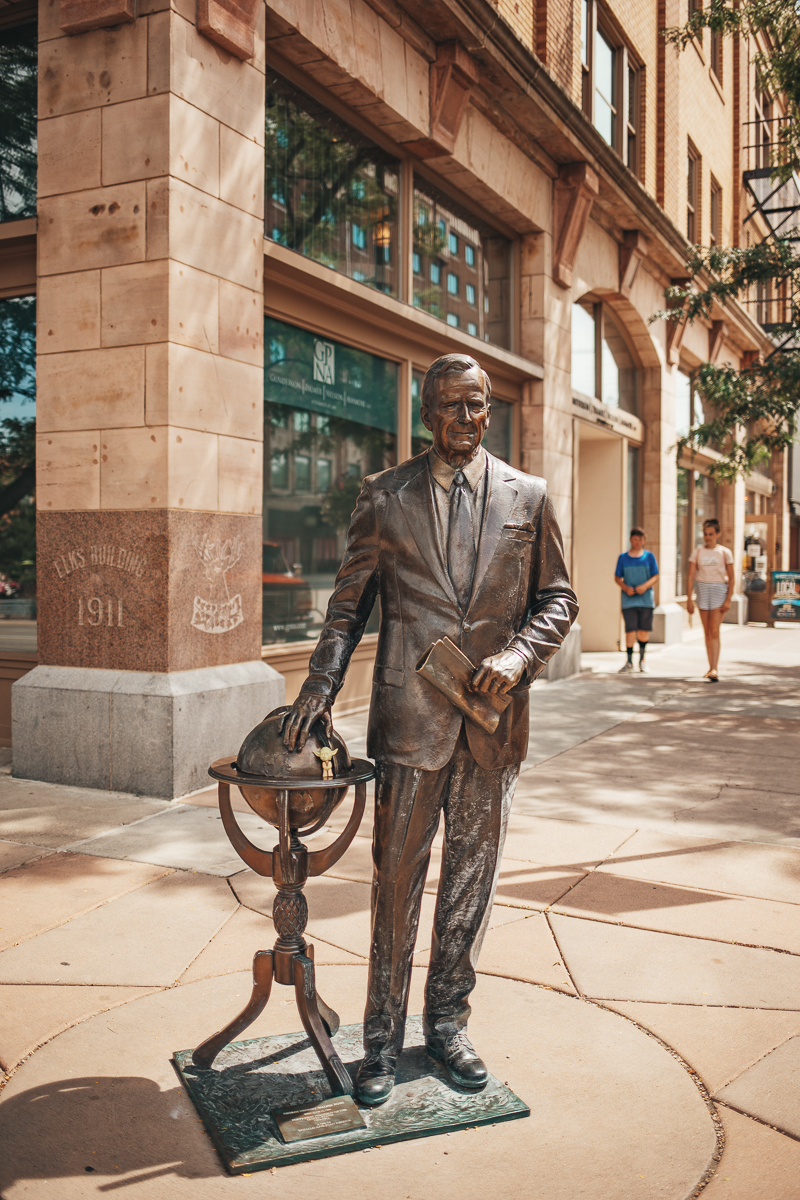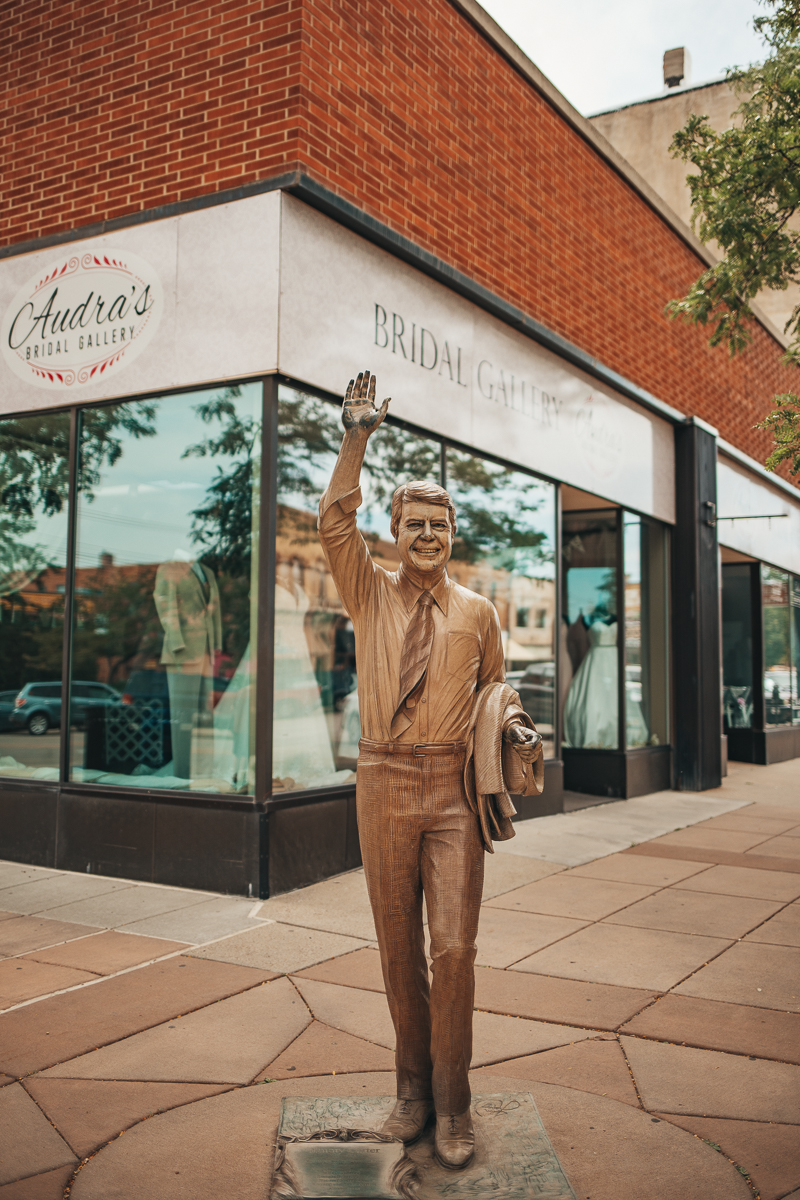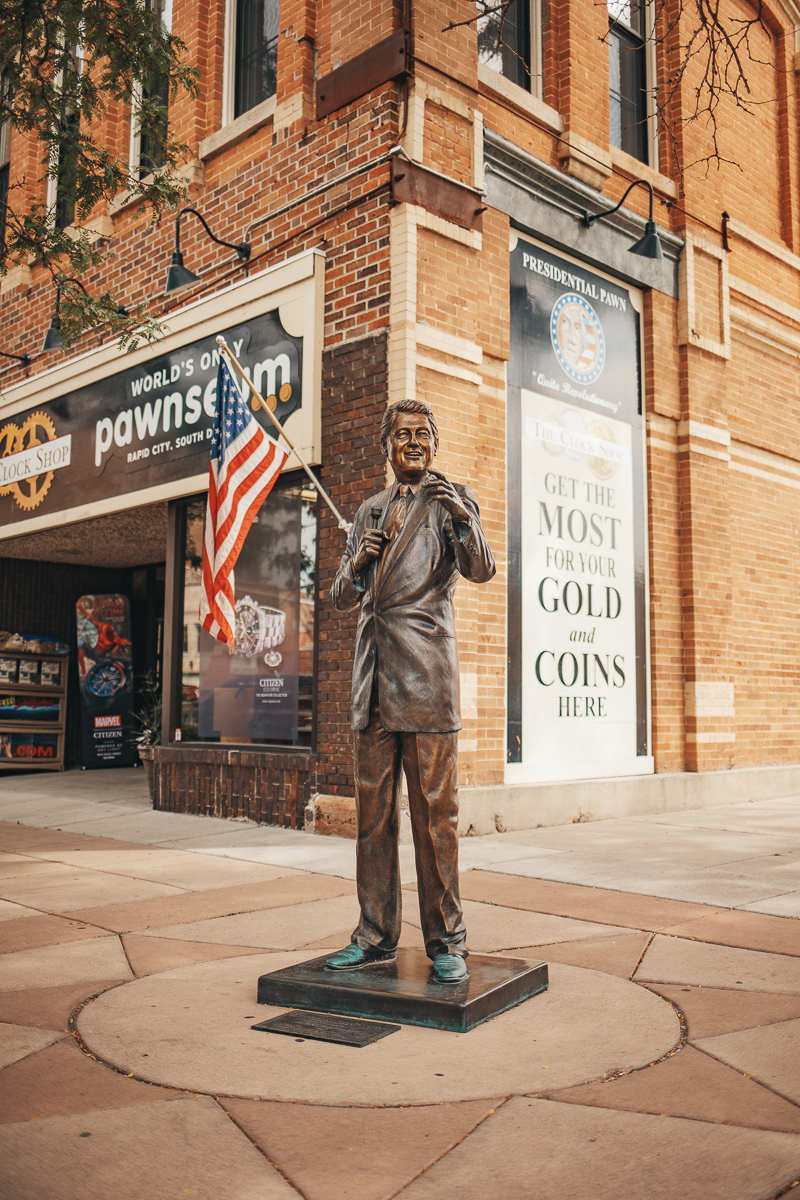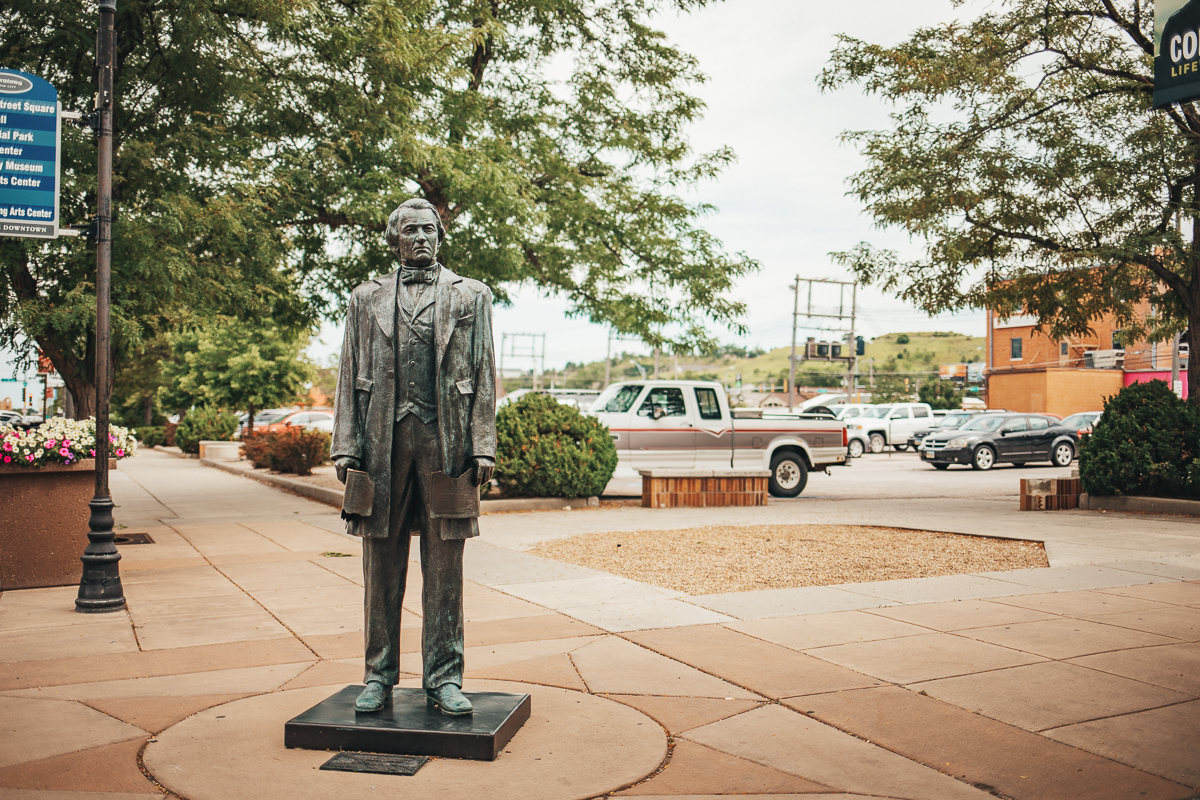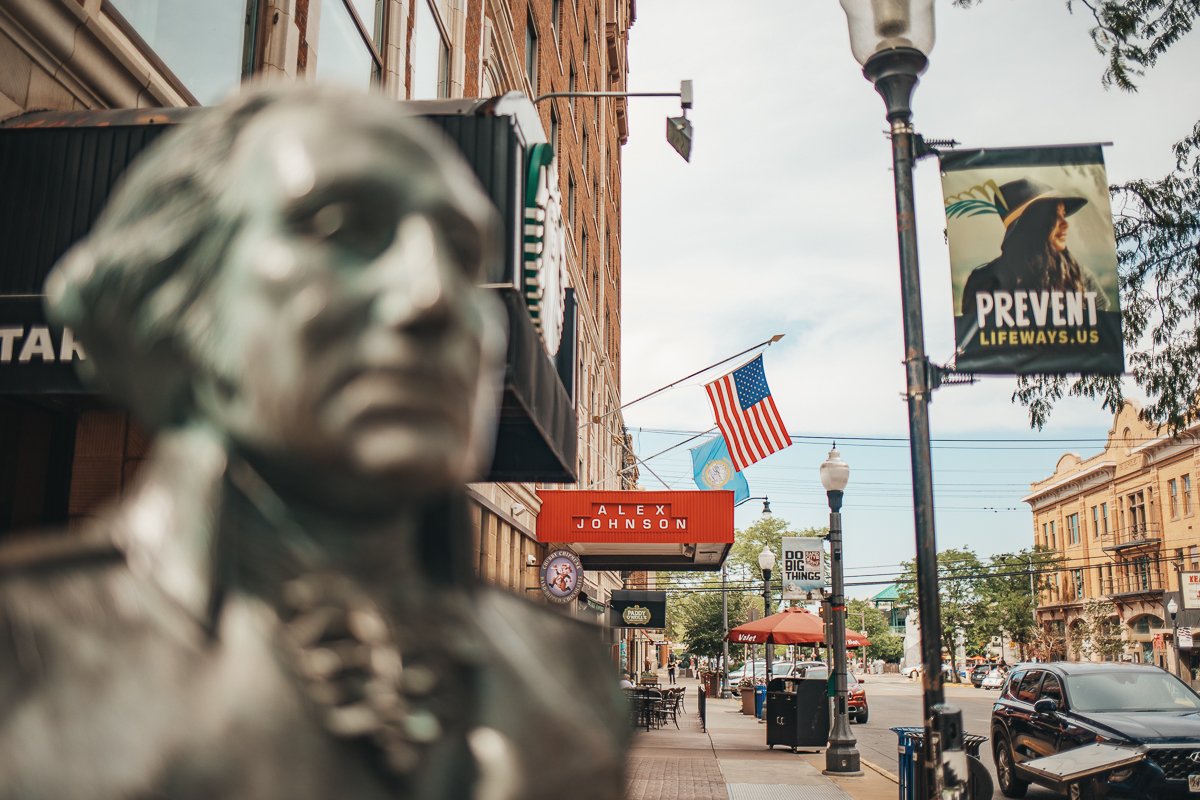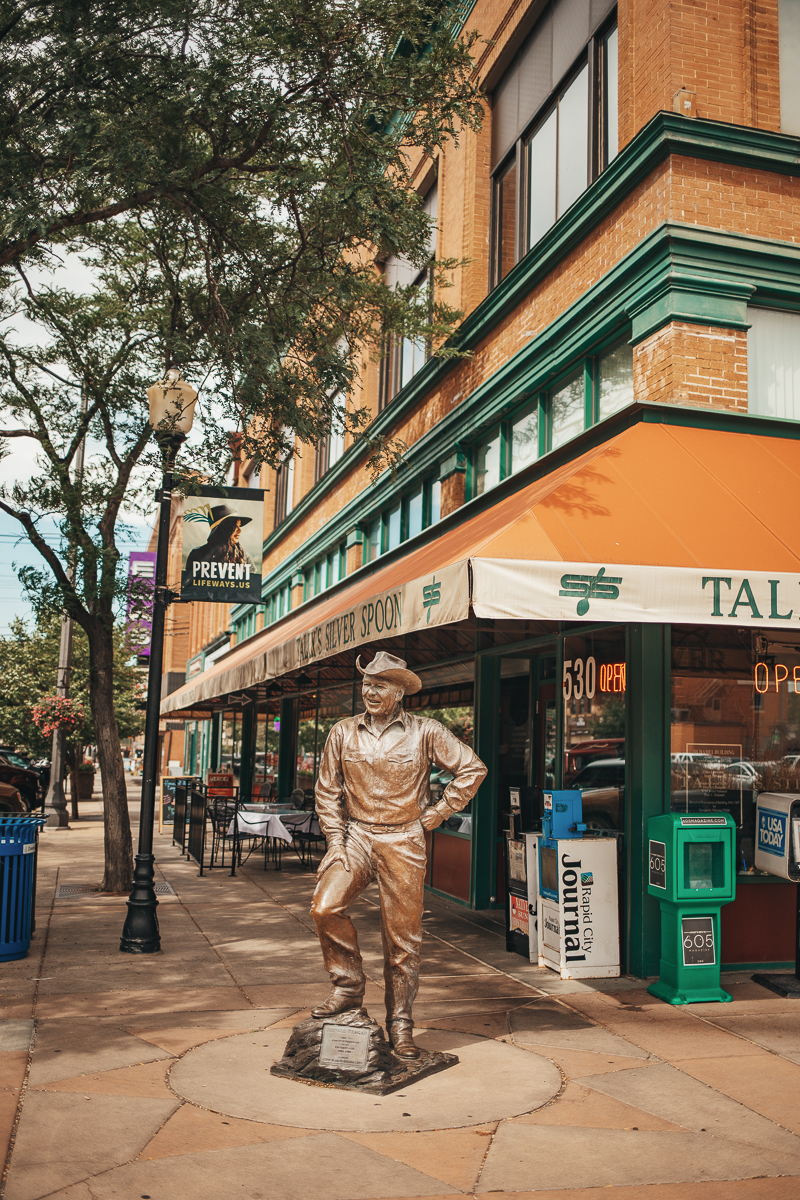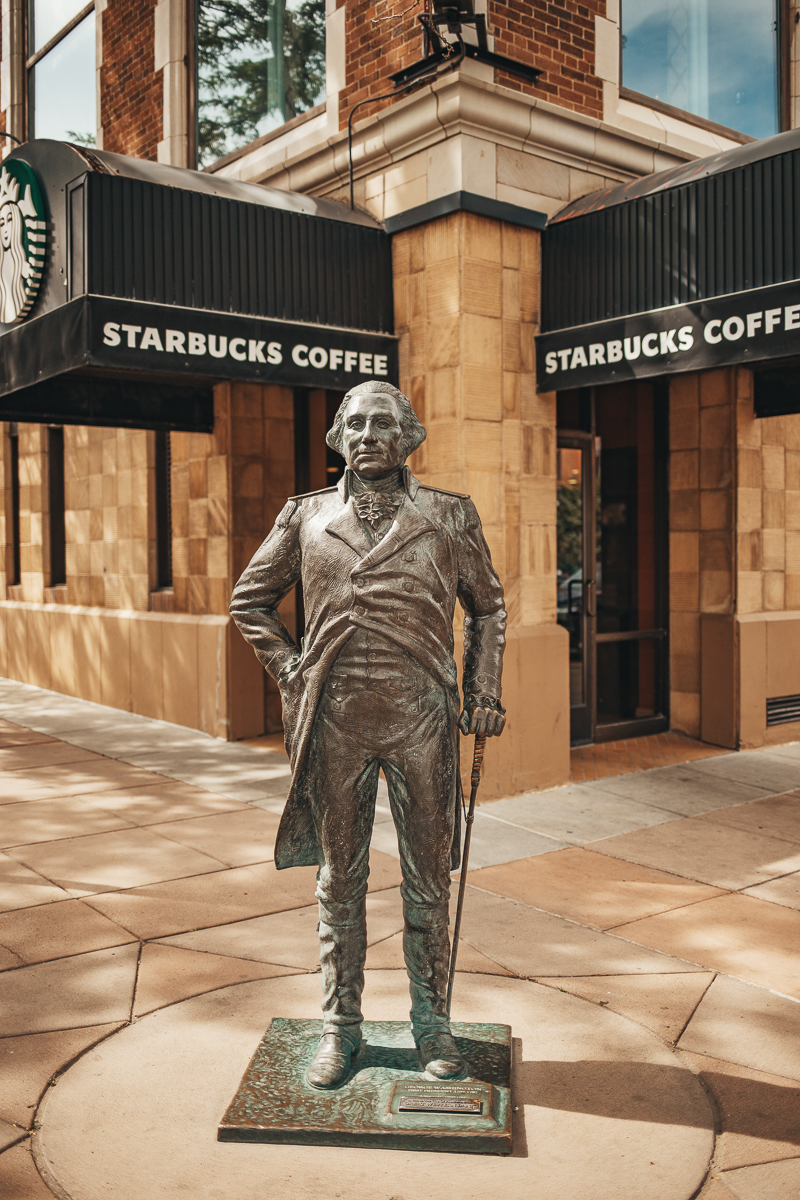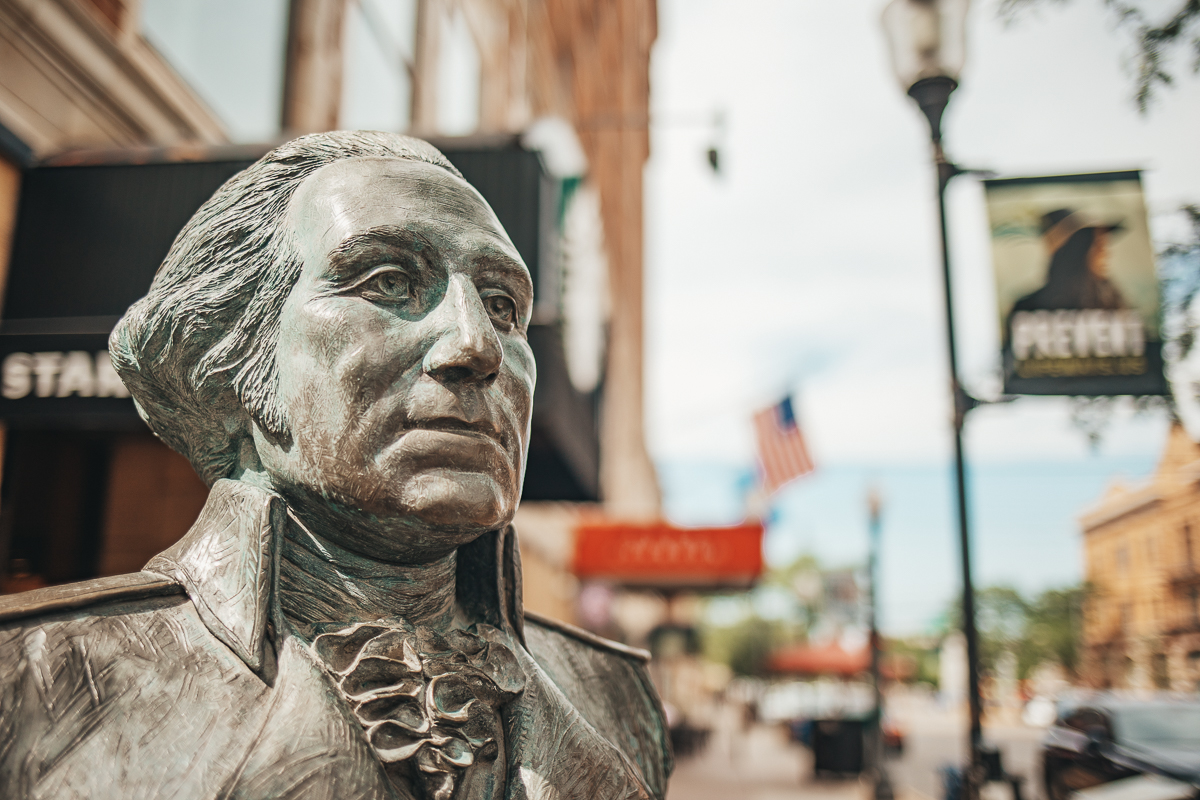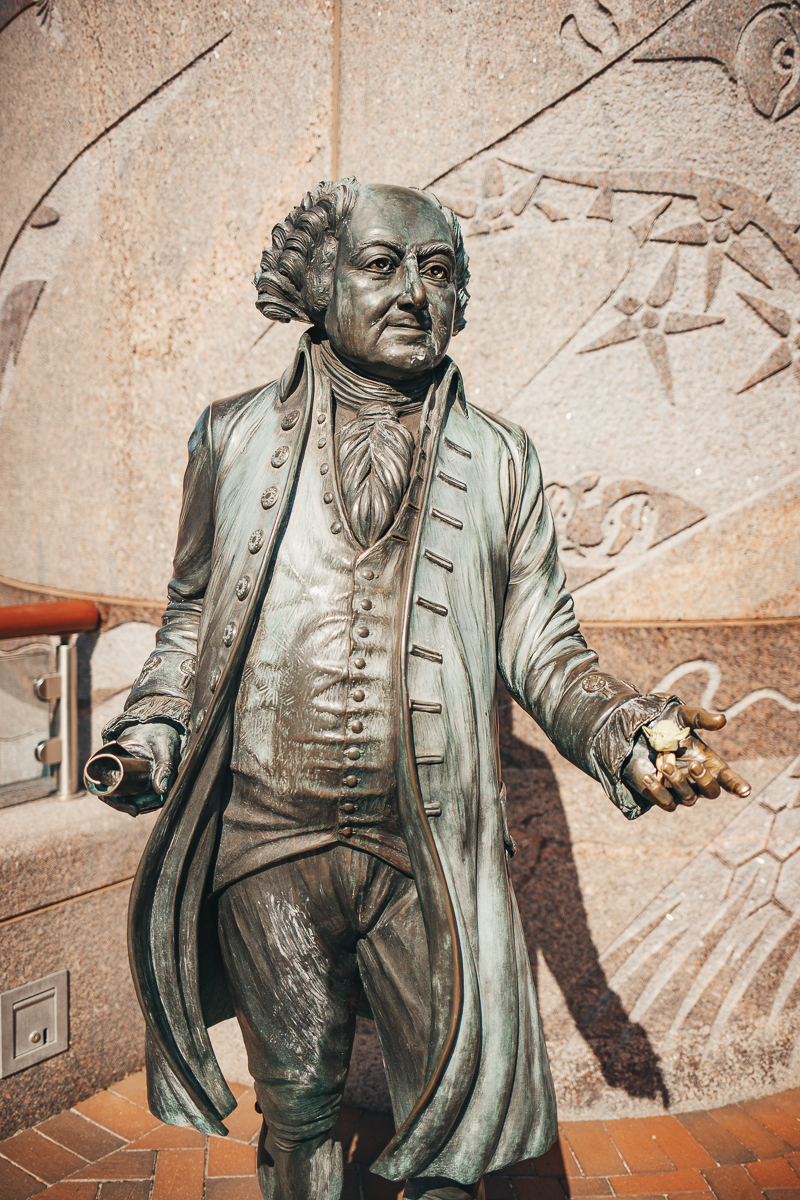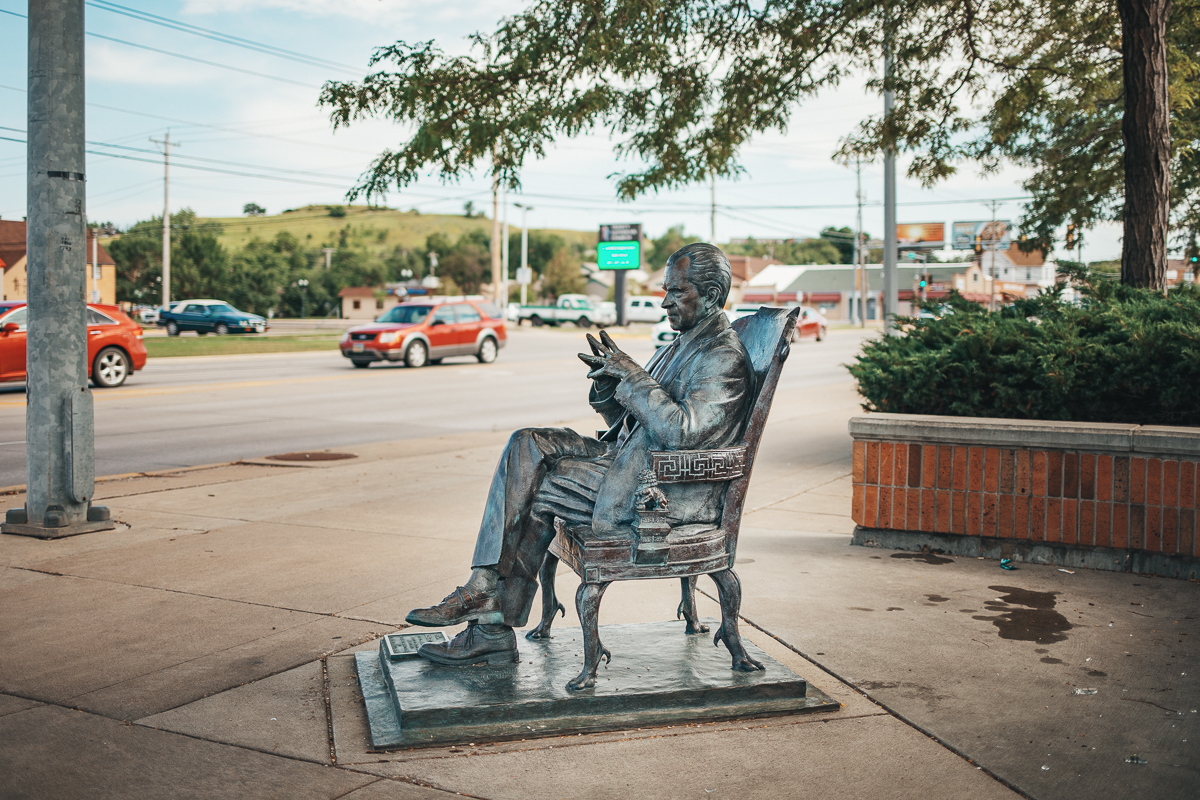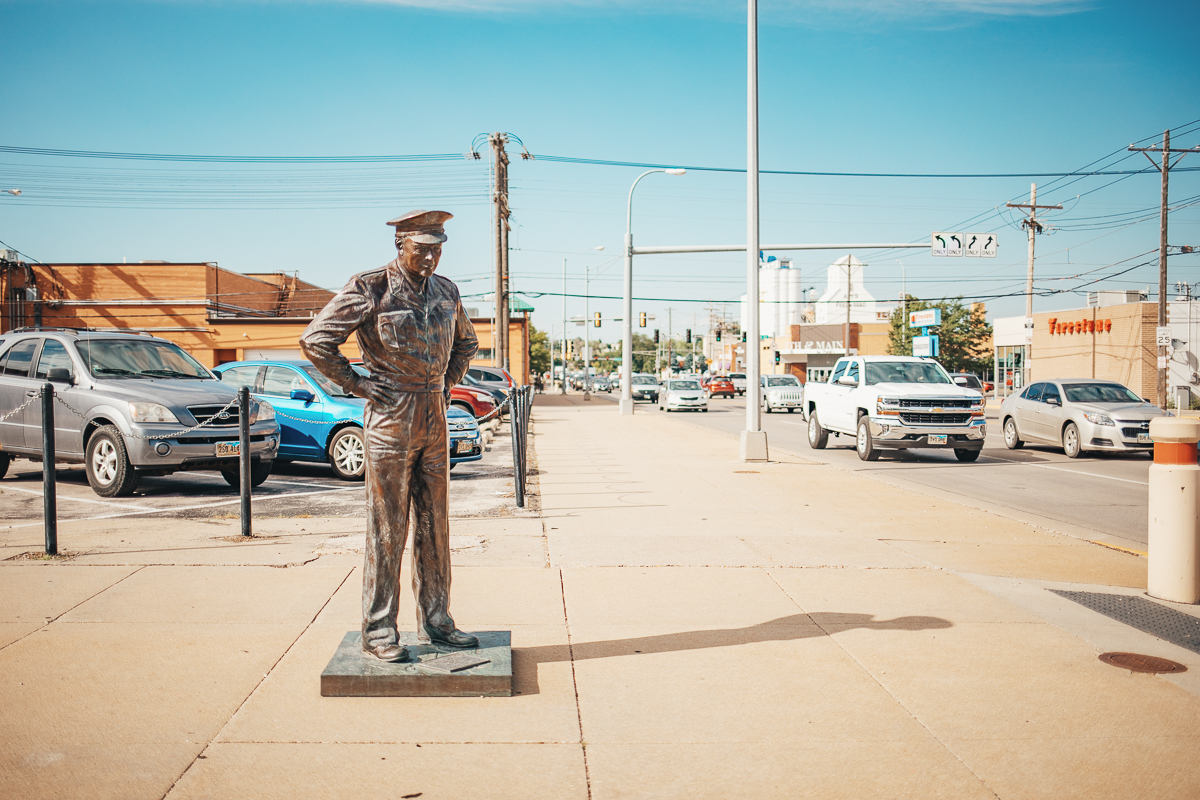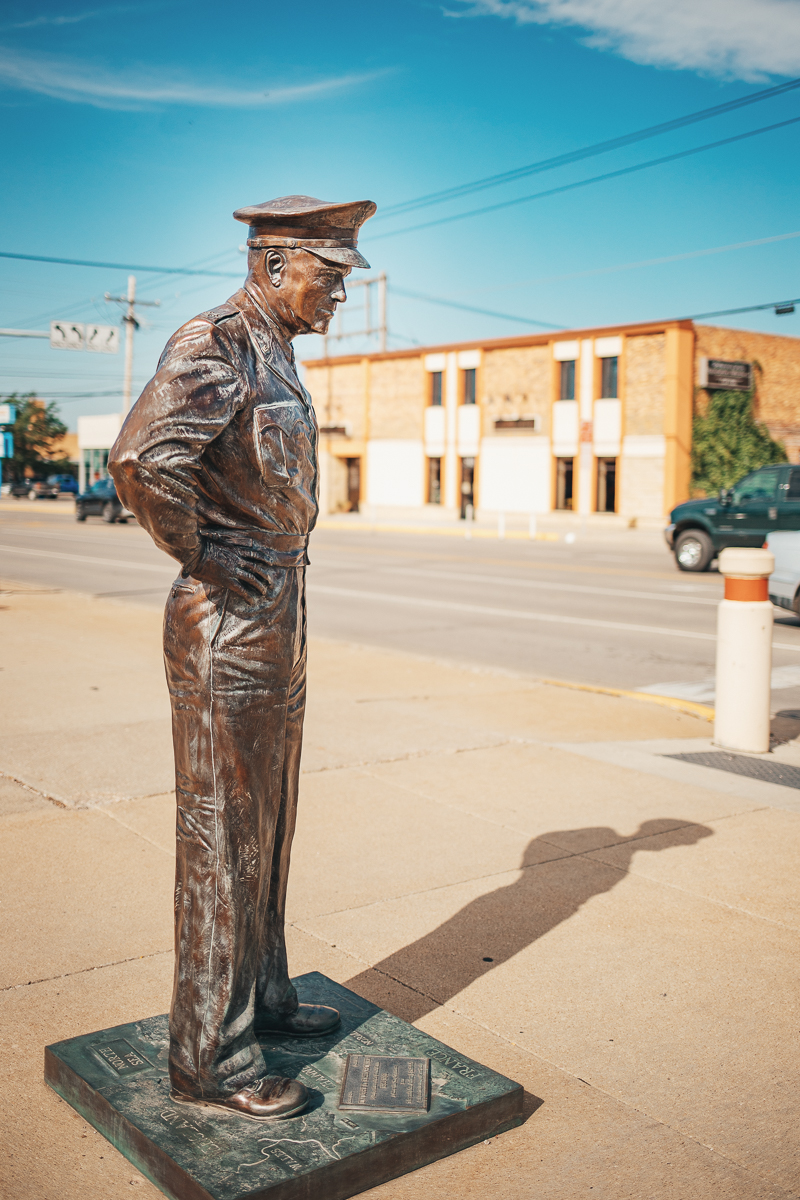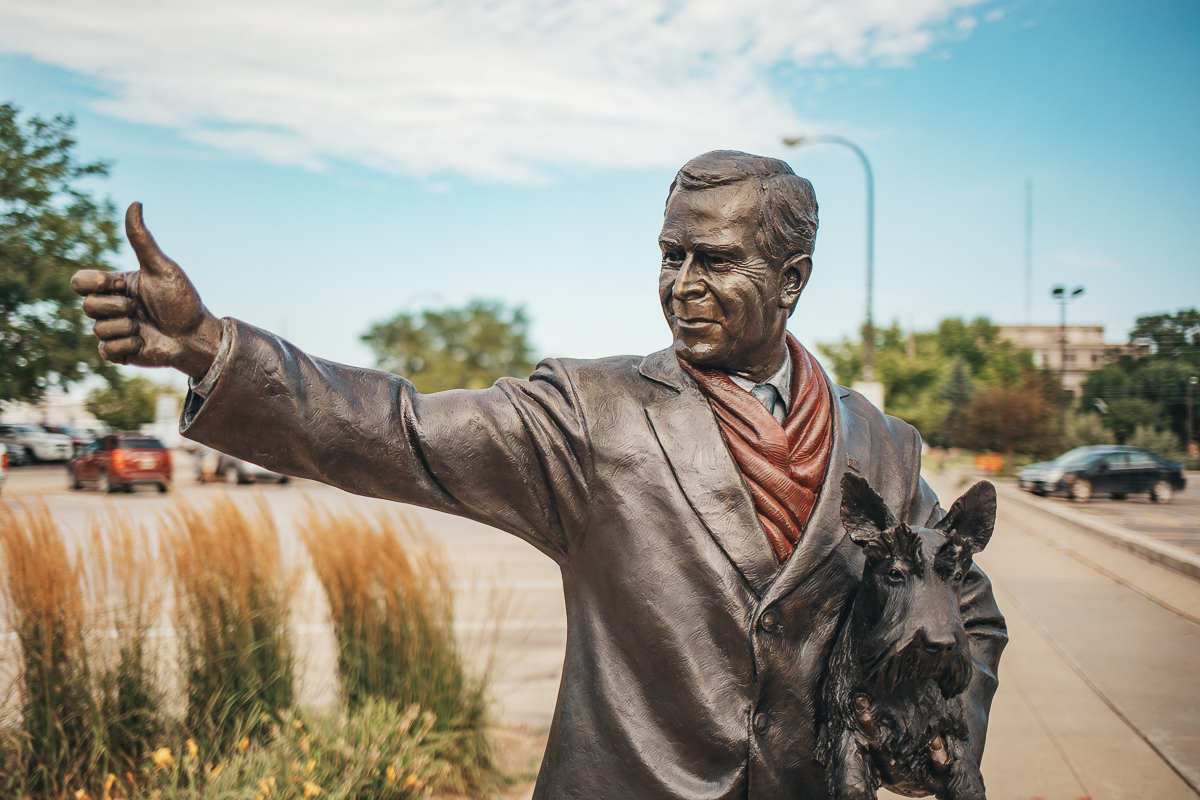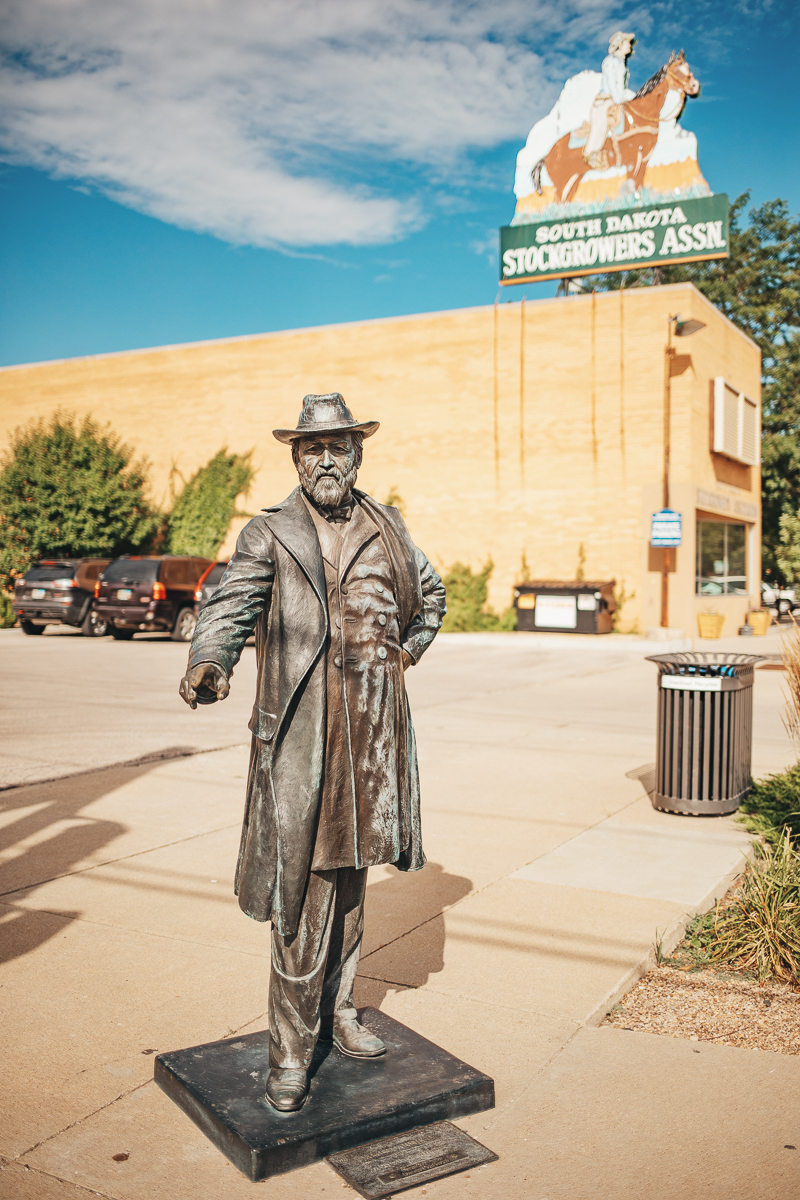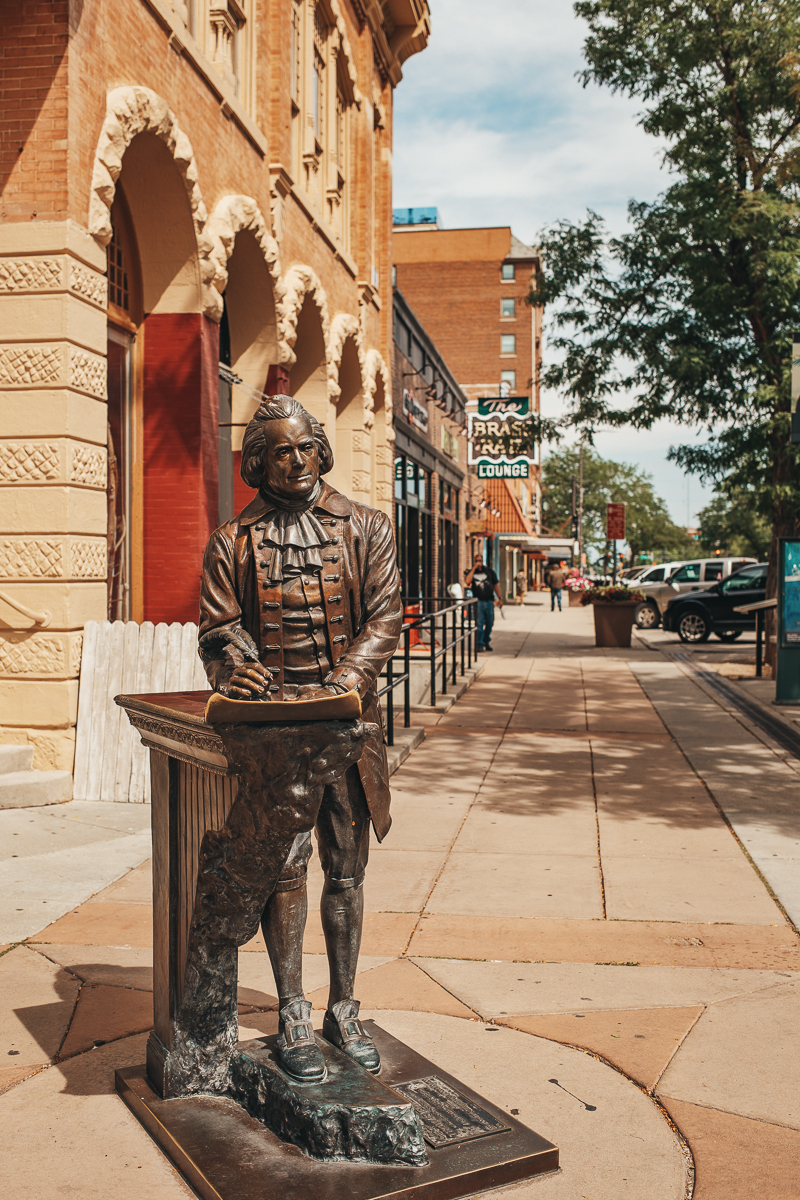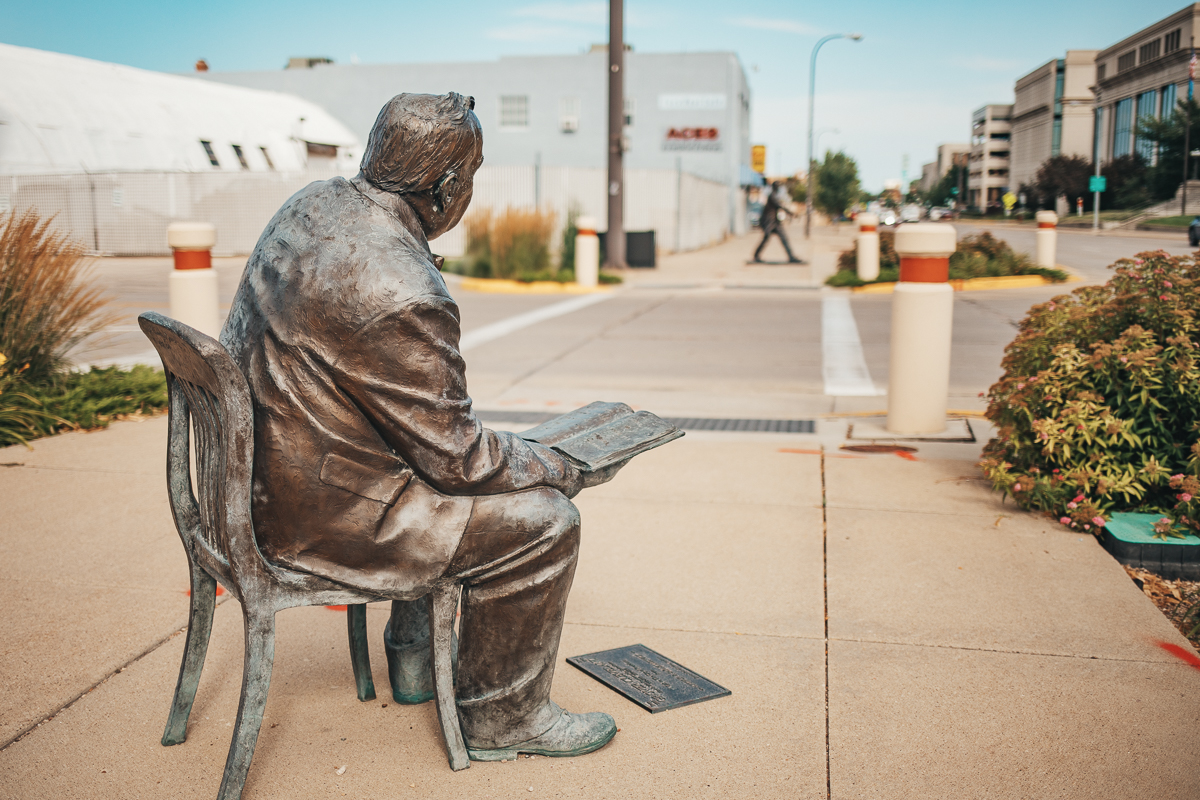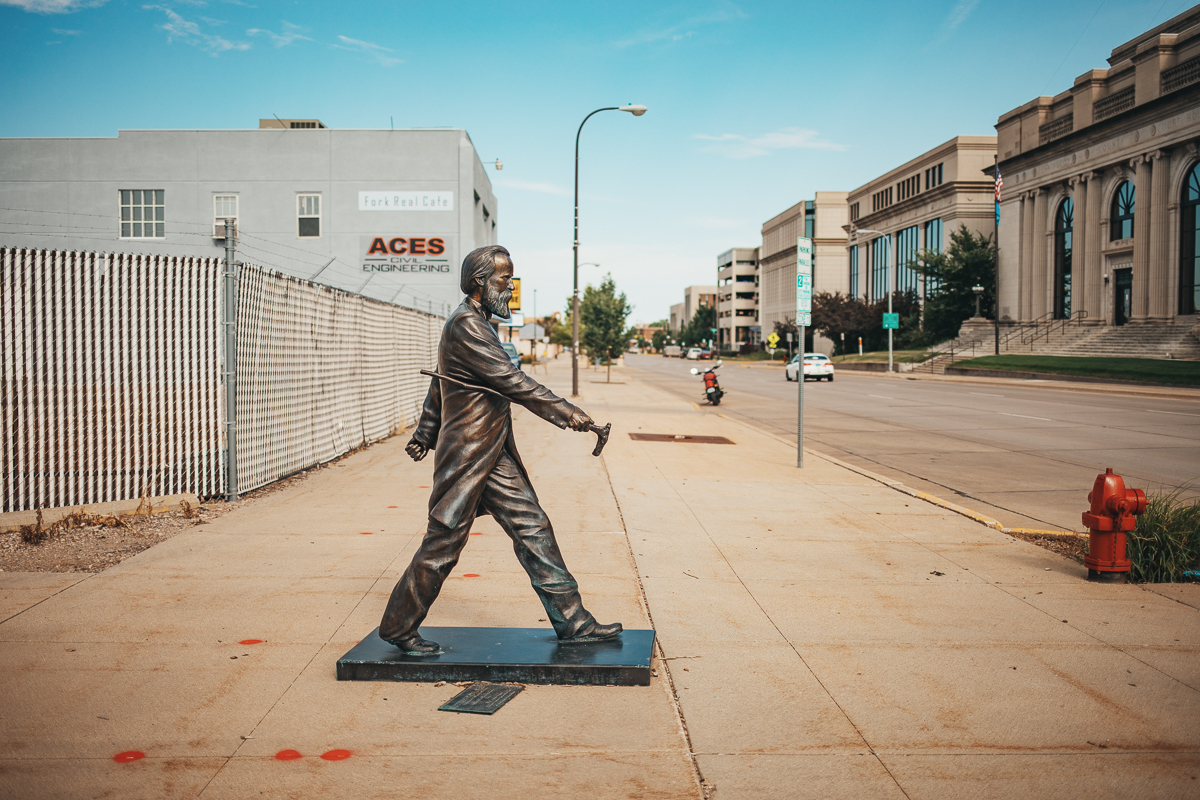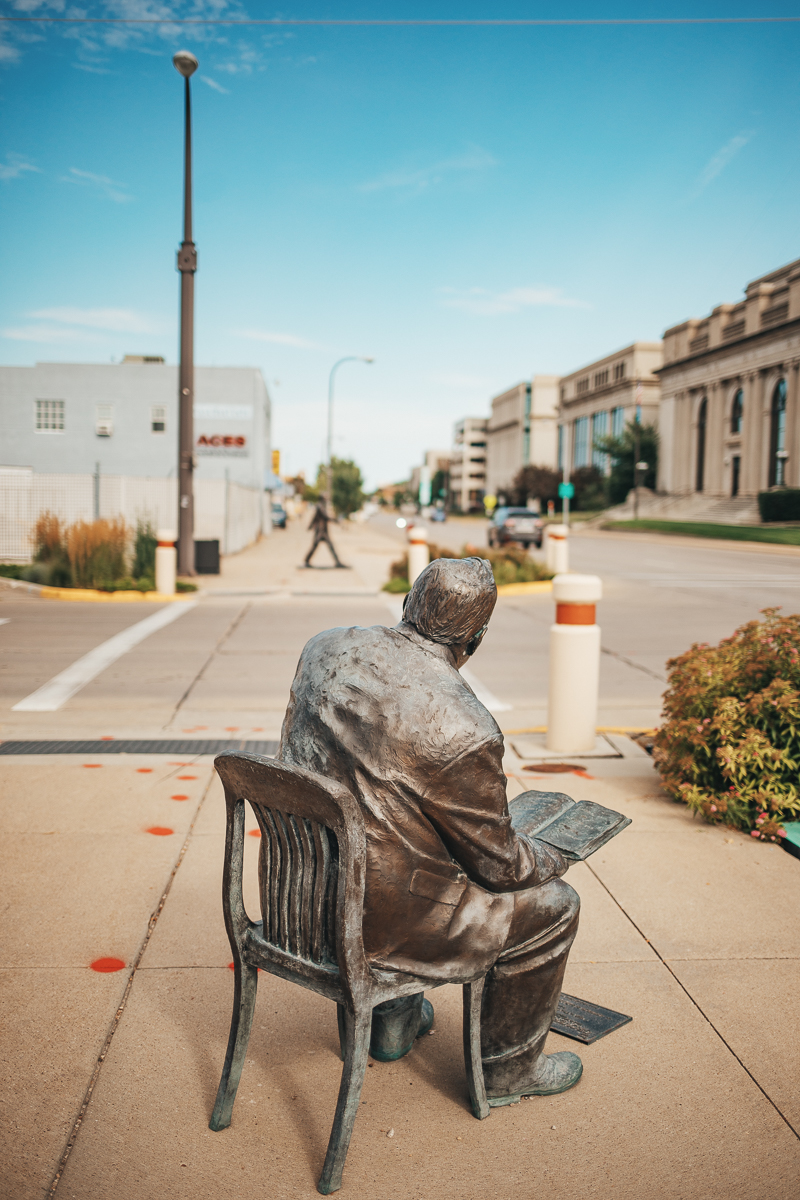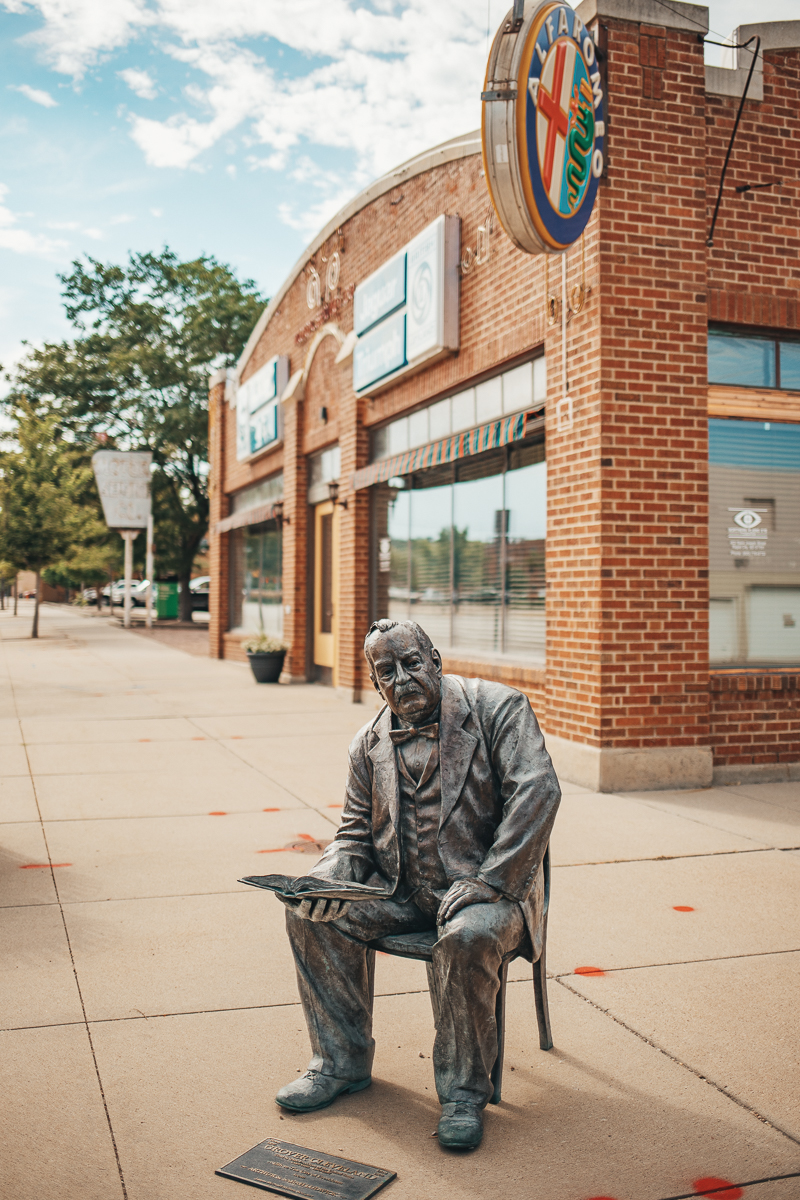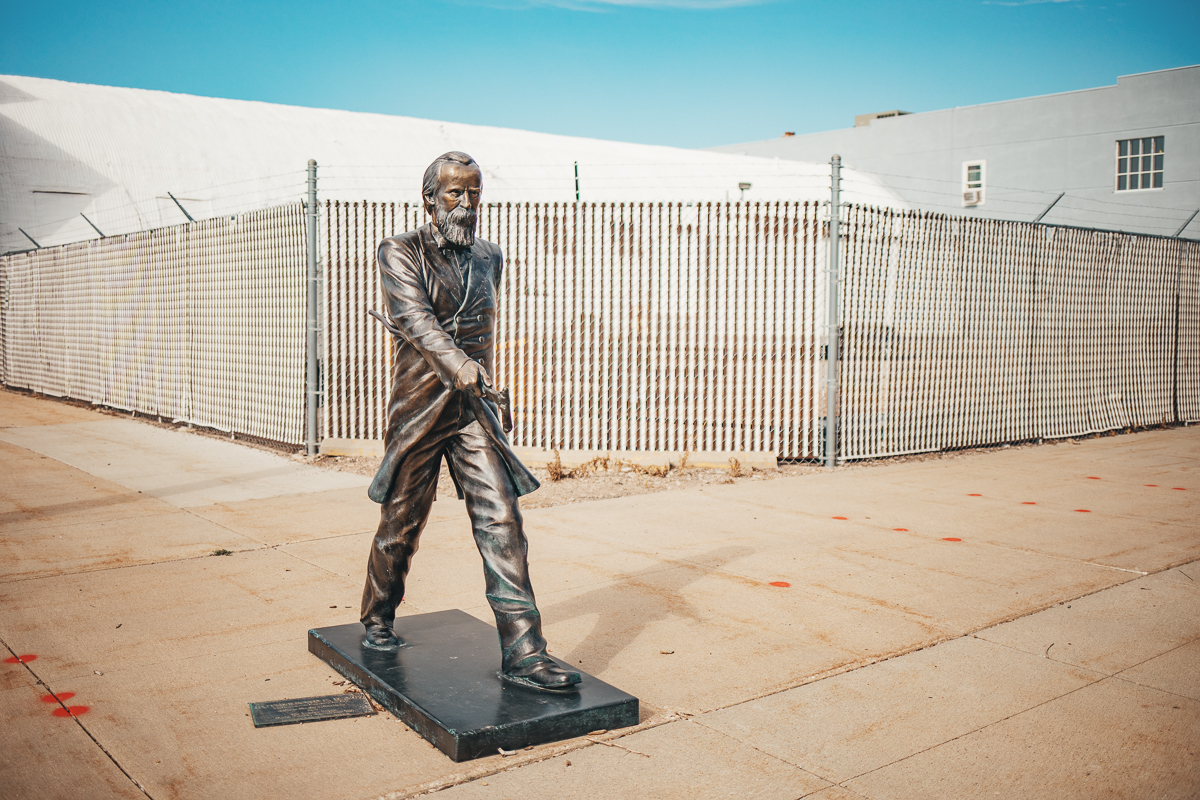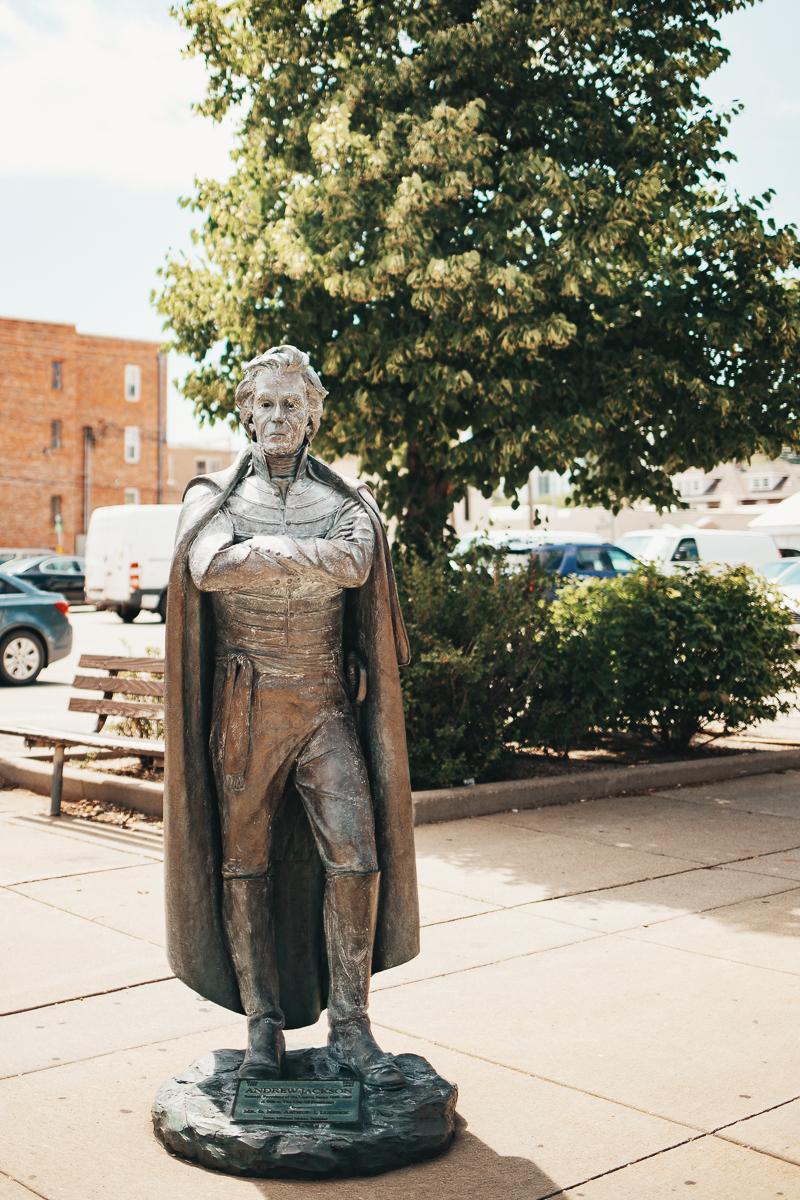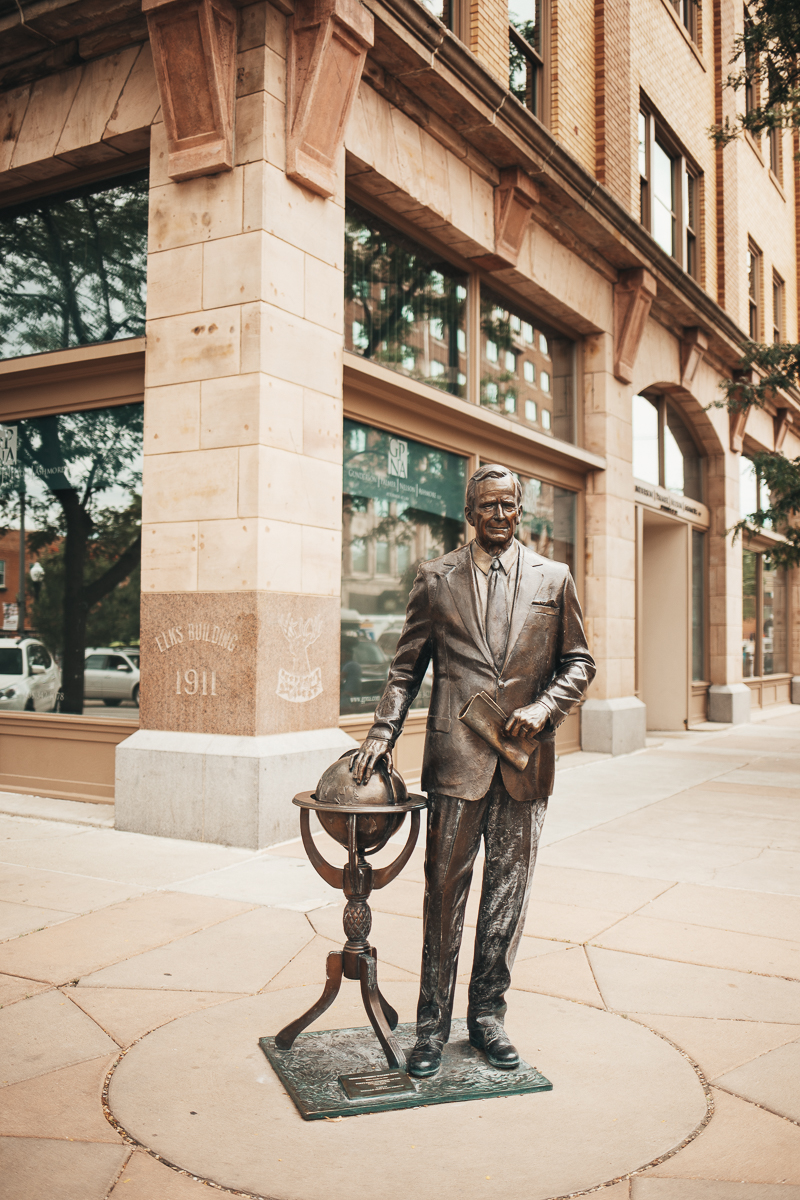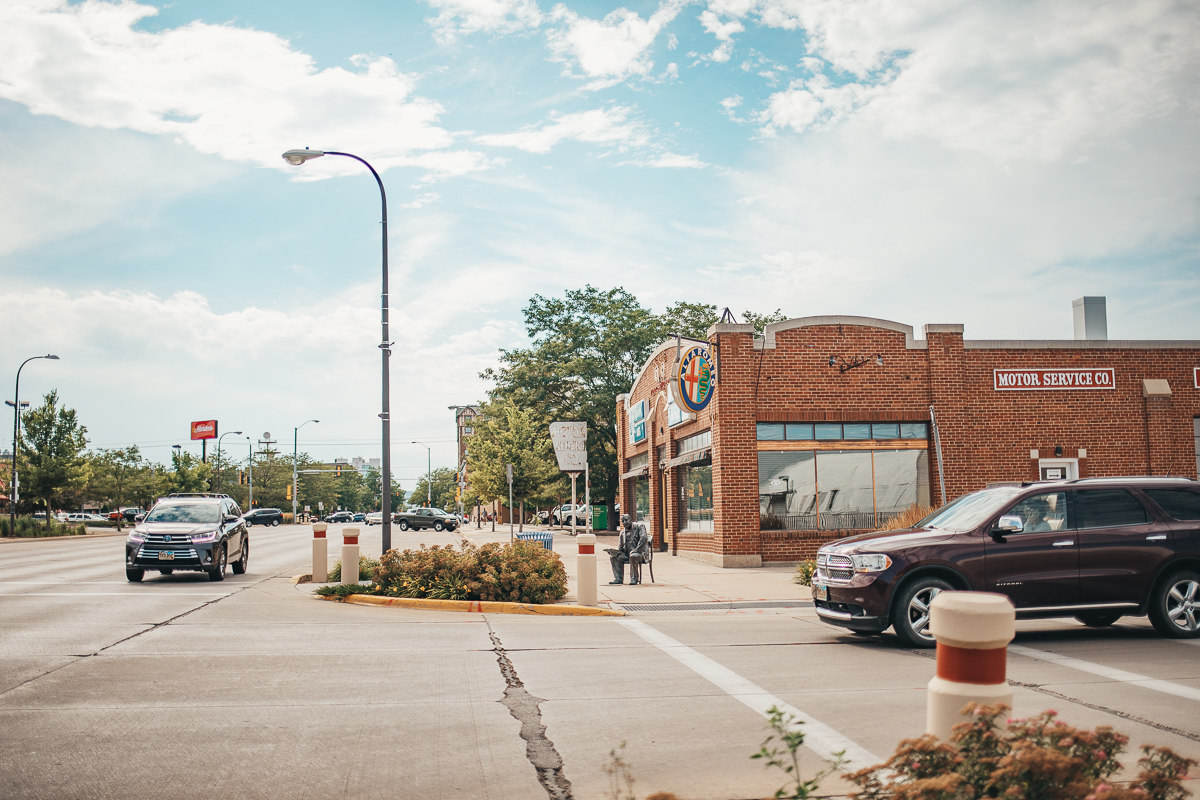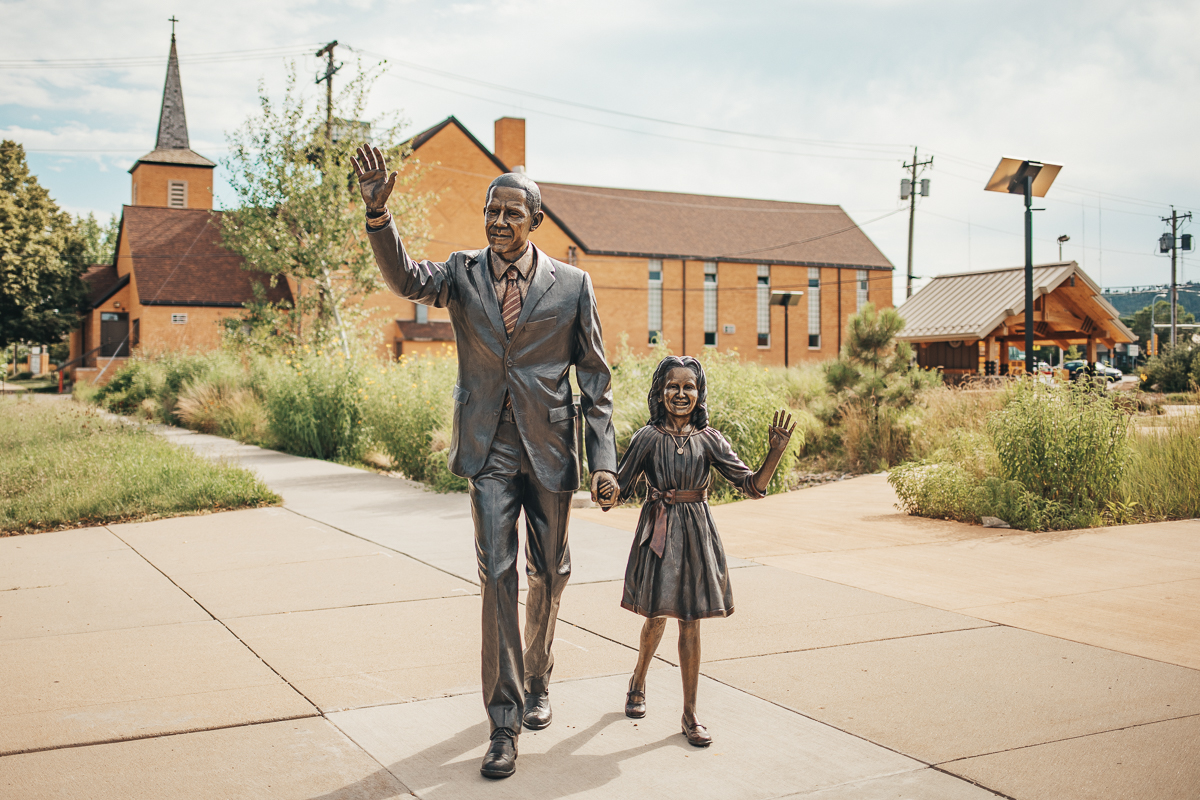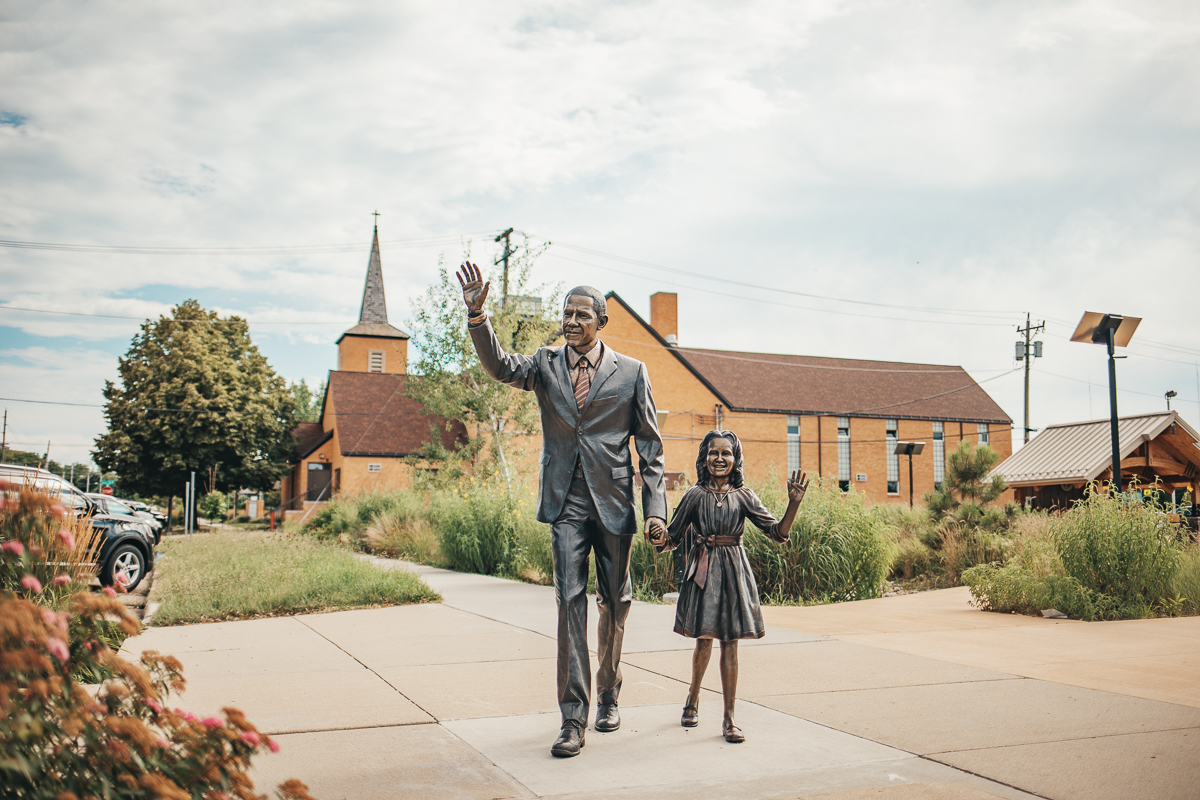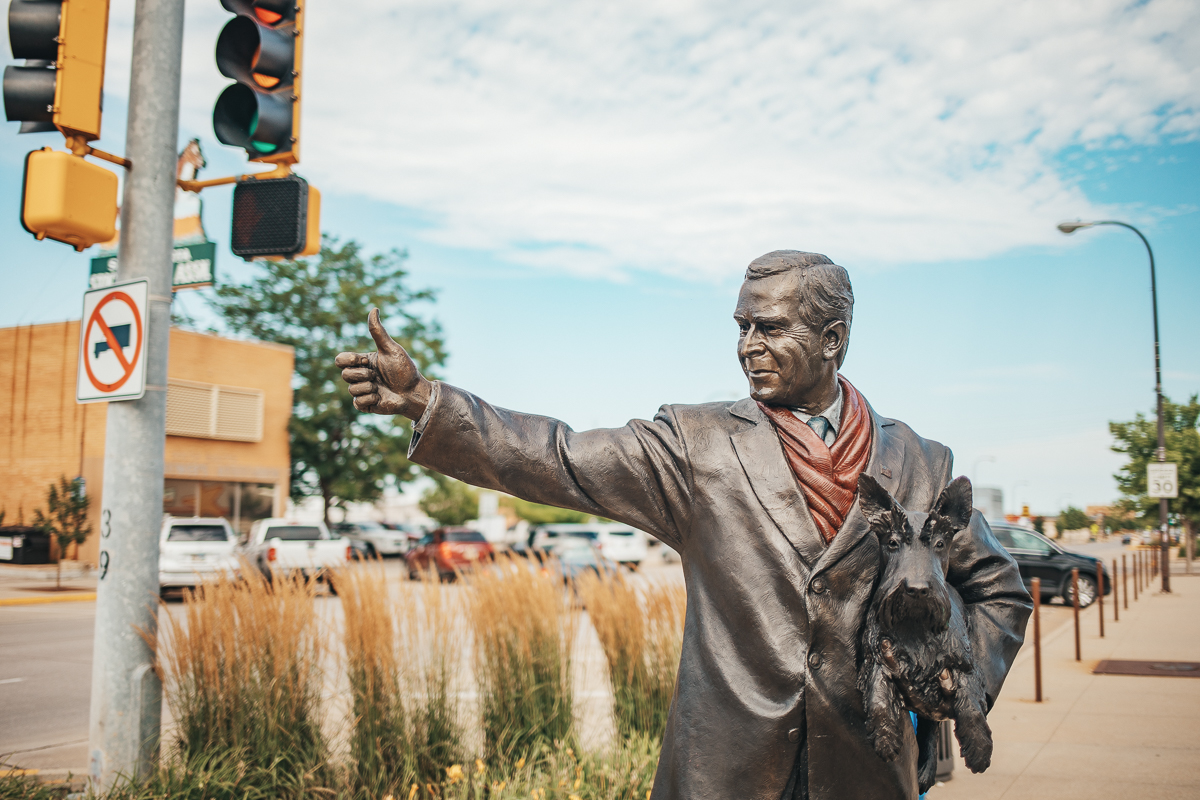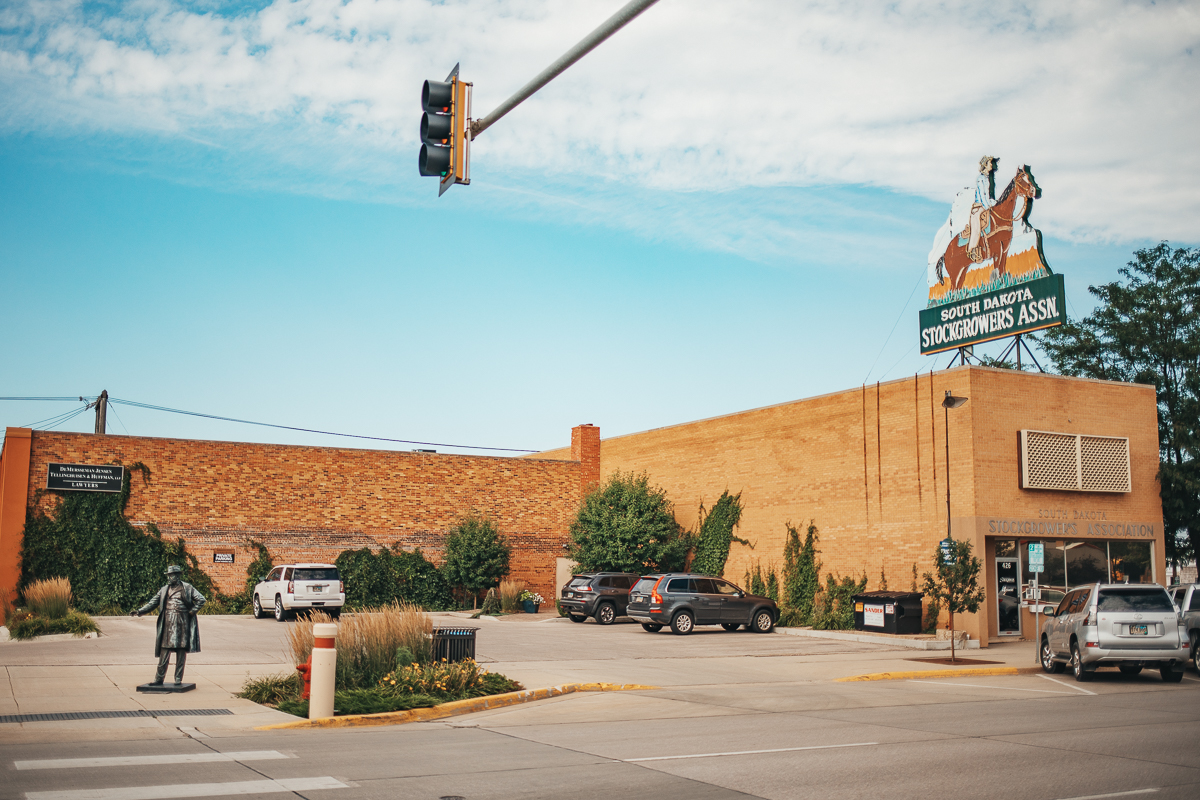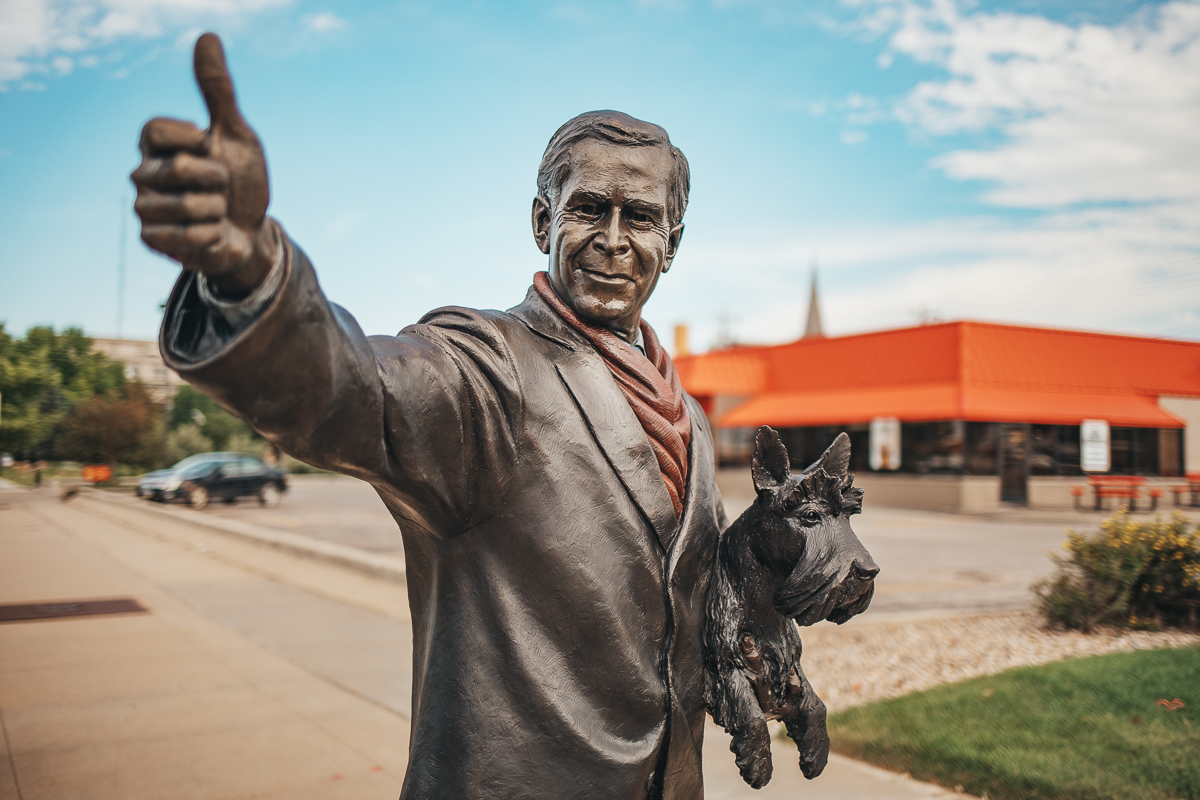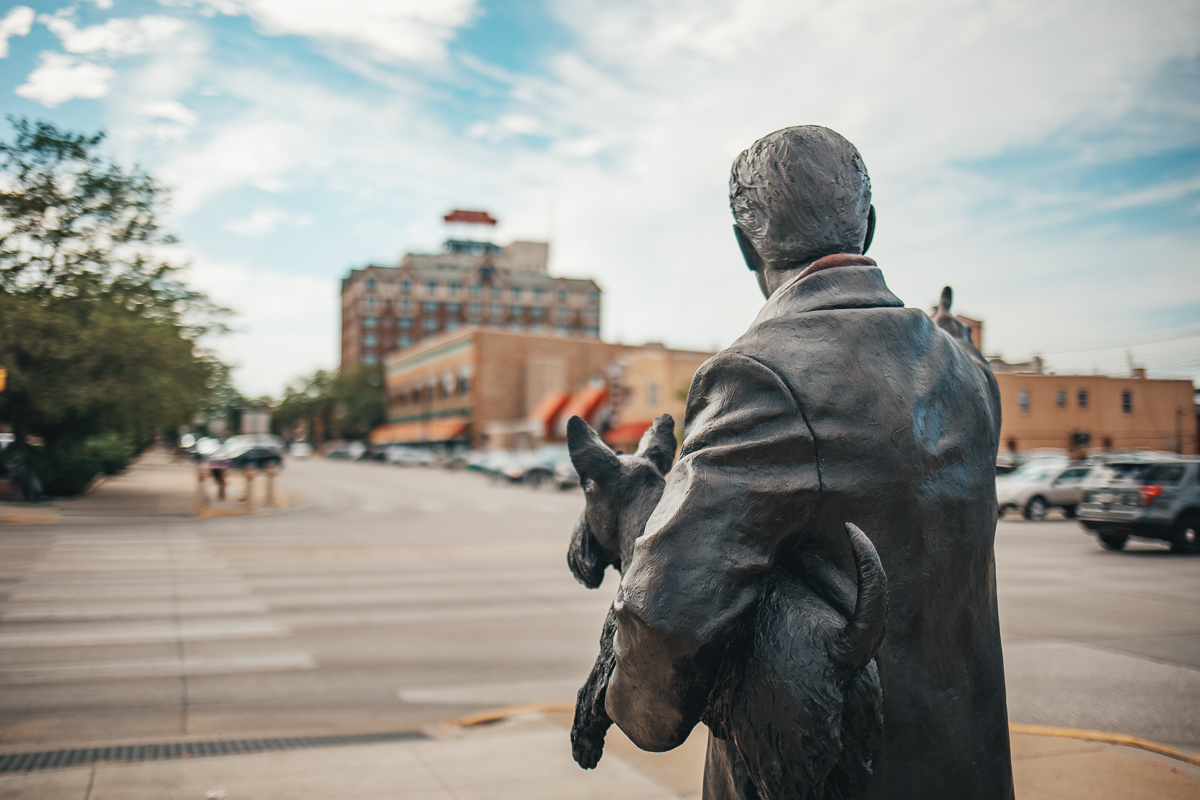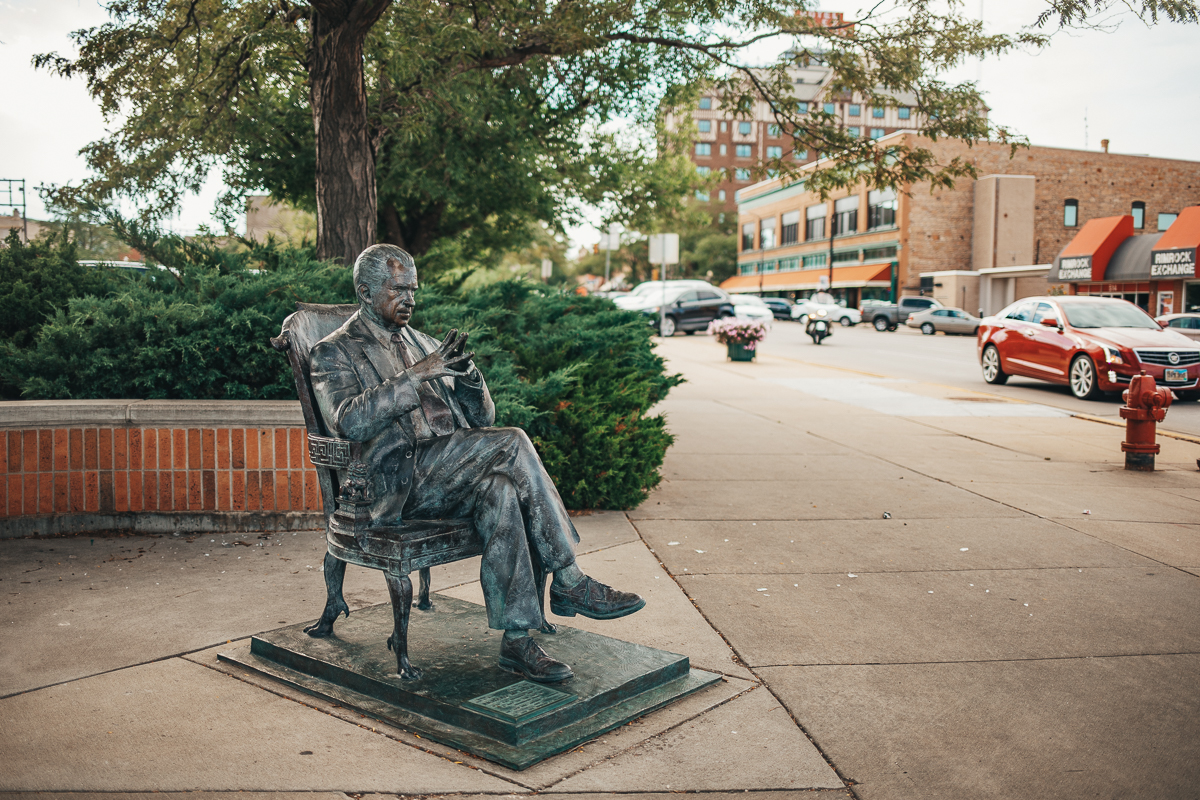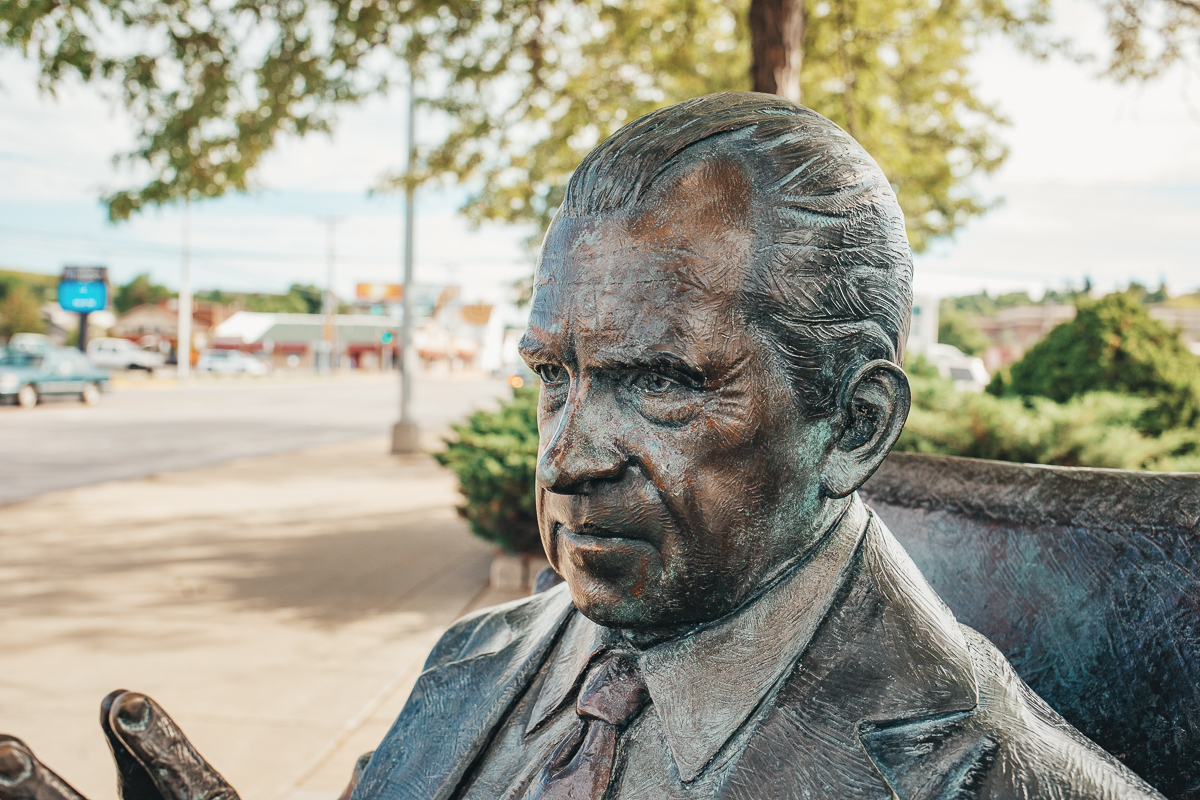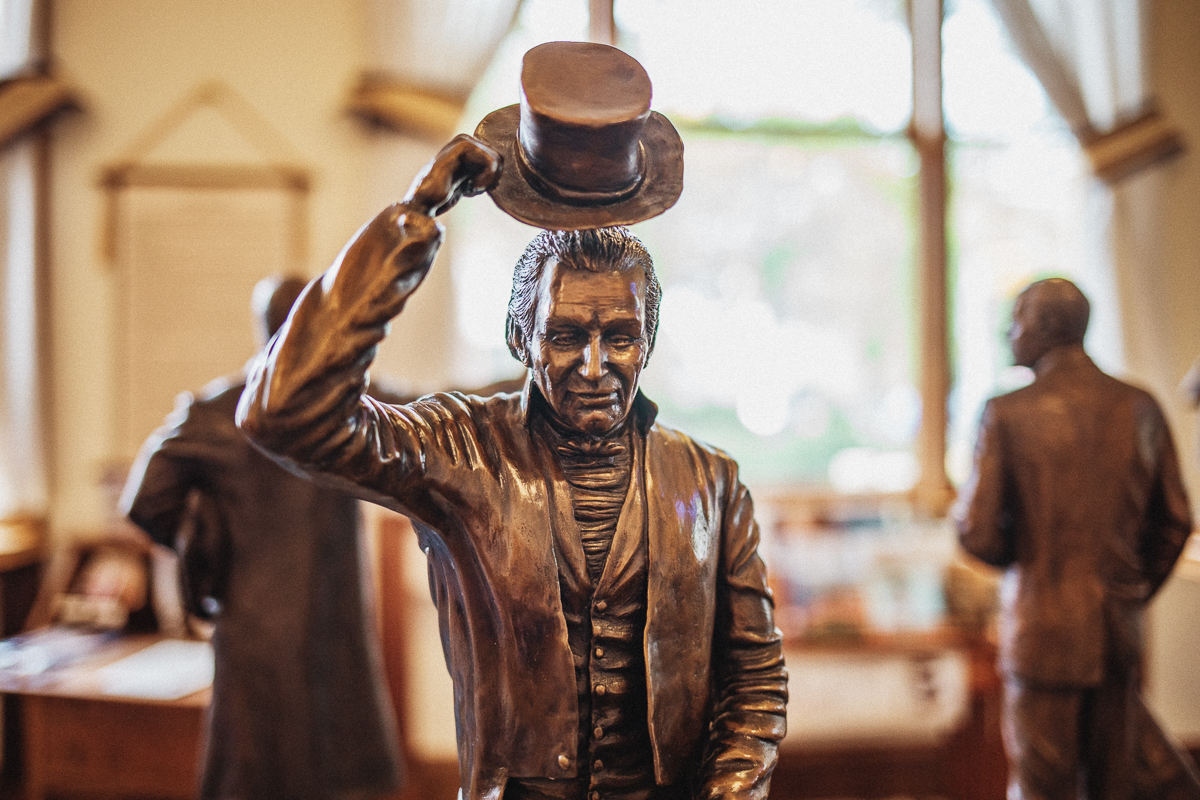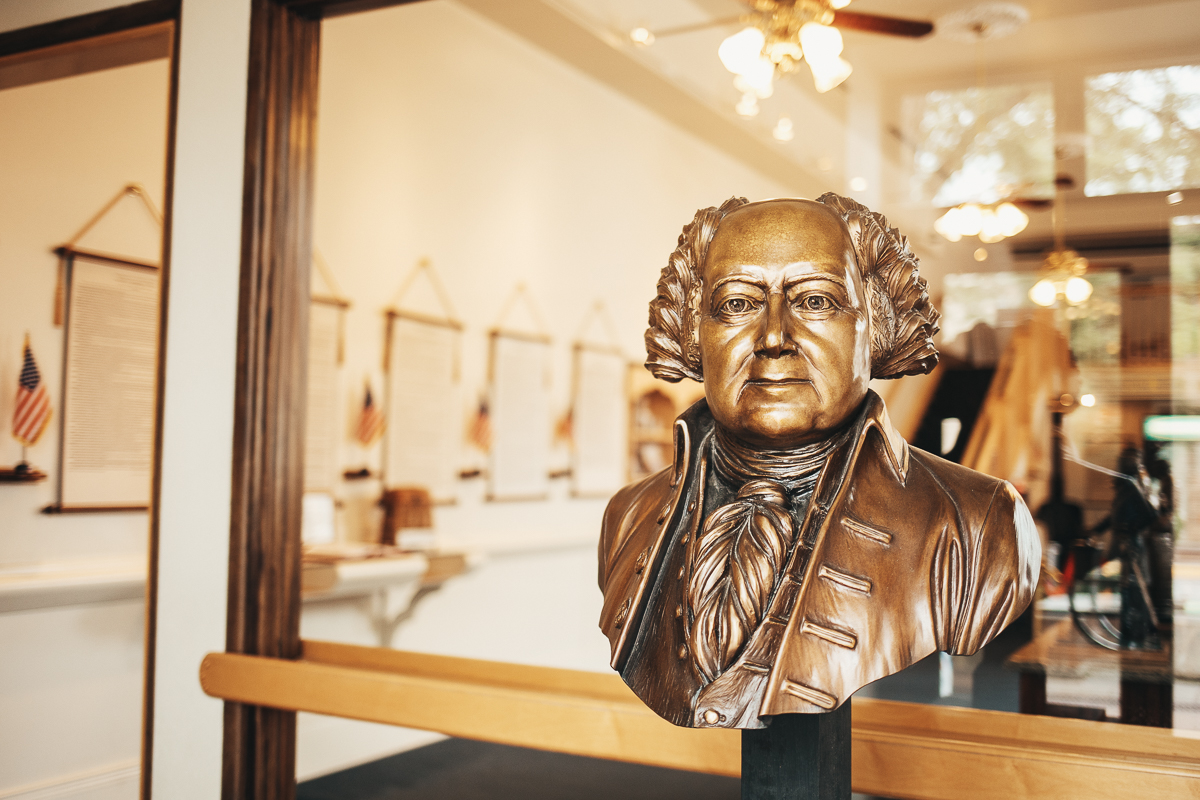 Fler sevärdheter i Rapid City
Läs mer: En guide till Rapid City i South Dakota
Sevärdheter i South Dakota's Black Hills
Black Hills har fått sitt namn efter tallarna som växer på det stora bergsmassivet. Det är Ponderosa Pine Trees och deras barr är långa och platta. Detta i sin tur gör att de absorberar solljuset mycket bra och därför ger de intrycket av att bergen är svarta.
Mount Rushmore
Crazy Horse Memorial
Custer State Park
Wind Cave National Park
Needles Highway
Iron Mountain Road
Badlands National Park
Ikoniska Wall Drugstore
Historiska staden Deadwood
Jewel Cave National Monument